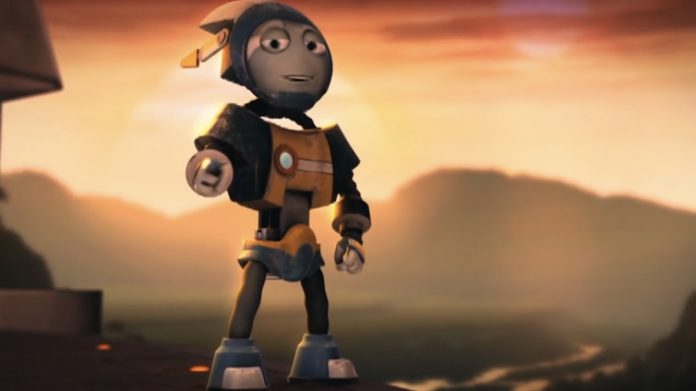 We've finally come upon the tenth anniversary of the fateful day that TOM and the crew said: "till we meet again". It was painful at the time despite the state Toonami left in. For those of us who saw the end coming and kept faithfully watching, it was gut-wrenching to experience first hand. After moving to Saturday night a promising new chapter for Toonami slowly but surely unraveled. They lost programming, half their weekly run-time and then even more shows were pulled from the air. It was a death of a thousand cuts. Naruto was the only show still in premieres and it was evident the Cartoon Network wanted to wipe the slate clean. I guess it's only reasonable for an eleven-year-old block to get phased out, the six-year-old kids who watched it in 1997 would have been seventeen in 2008 and the tweens and teens would have been adults in their twenties. It was the inevitable outcome as the children's television landscape continued to evolve but I'm here to say why it wasn't a tragedy, in fact, Toonami's cancellation in 2008 was ultimately a good thing.
It Was Never Going to Last on Cartoon Network Day-Time
If Toonami survived and inherited the You Are Here action slate it could have had a third wind but it would ultimately collapse as trends in children's television changed around it. As far as airing non-toyetic anime goes, the network was already moving away from that in 2008 so the best case scenario would be that CN got Naruto Shippuden in 2009 and Dragon Ball Z Kai in 2010. Chances are One Piece would not have returned and no other popular shounen would have been considered. Shippuden might have lasted 150-200 episodes and aired less edited than it did on Disney XD and DBZ Kai could have aired at least 98 episodes if not all 167. Ultimately, both would be off the air by 2013 if they were not allowed to migrate to Adult Swim. You Are Here premieres such as Batman: The Brave and The Bold, The Secret Saturdays, Generator Rex, SymBionic Titan, Young Justice, ThunderCats, the Ben 10 franchise and Star Wars: The Clone Wars would have aired only about as long as they did. I'd like to think SymBionic Titan and ThunderCats would have lasted another season each but chances are they would have been canceled for lack of toy sales and kid's viewership. The existence of Toonami was not likely to prevent those factors. The DC Nation block may or may not have come into fruition so Green Lantern: The Animated Series and Beware the Batman could have premiered on Toonami presuming Toonami was still CN's premiere action block by then. I honestly don't think a once a week Toonami block could fight the changing tides between 2008 and 2012 and likely would have been canceled by 2013 at the latest. It is more than a little idealistic to think Toonami could have transitioned from CN to Adult Swim immediately after cancellation, a time of dormancy for the brand was probably essential to that transition. If Toonami was canceled in 2012 or 2013 then we might only be getting an Adult Swim revival now, depending on the state of Adult Swim.

Toonami Had to Die so that Action on Adult Swim Could Live

In 2012, Adult Swim Action was dying and the writing was all over the wall. The last show to premiere on the block was Durarara!! in Summer of 2011 and the only remaining premiere was Bleach. According to Jason DeMarco, not even Bleach was going to finish if Toonami didn't revitalize anime for Adult Swim. Saturday Action was established on AS in 2002 and it had been a constant fixture on the network since 2004. It had its heyday in 2004 and 2005 with Fullmetal Alchemist, Ghost in the Shell: The Stand Alone Complex, Samurai Champloo and the continued success of InuYasha. Then there was a rough patch between 2008 and 2010 when it lost several hours to comedy and the whole Saturday schedule was constantly changing. It found it's footing again in 2010 with great ratings from Fullmetal Alchemist: Brotherhood, Bleach, and Kekkaishi but by 2012 another lull had set in and it had the potential to be more devastating than the prior ones. I've heard rumors that the network had passed on a few high-profile shows at the time, most likely due to cost and lack of interest in acquiring more anime for a sinking ship. It always seemed odd that FMA: Brotherhood was the only FUNimation show picked up since Shin Chan, One Piece and DBZ left the network. I guess the parties involved simply could not ignore FMA, they had been playing the original practically non-stop since 2004. Allegedly, Aniplex gave AS a really sweet deal on Durarara!!, or the rumor goes. Aside from those, all that remained were long-standing contracts for shows that were in perpetual reruns and some of those were nearing their expiration date. I could see ASA possibly living long enough to air InuYasha: The Final Act in 2012, Sword Art Online in 2013 and maybe even Space Dandy and Attack on Titan if it lasted until 2014 but it's just as likely that none of those would air on TV here. Perhaps Dandy would have been a very special exception bringing an anime to the network after ASA closed up shop simply because Watanabe wanted it on Adult Swim but I doubt anything else could have accomplished the same feat. One can only wonder if simuldubs would have become the norm if Space Dandy had not proved they were worth the effort. ASA was never a big deal. It did not attract sponsors and at best it kept pace with the comedy portion of Adult Swim. Something needed to prove action programming still had value for Adult Swim and Toonami did exactly that.

Many Opportunities Could Have Been Missed Without Toonami on Adult Swim

If Toonami had not revitalized action animation on Adult Swim, there's definitely some projects that were far less likely to come about and shows that were tremendously less likely to air on TV. Samurai Jack's revival is probably the biggest one. While it's possible that Genndy Tartakovsky would have still wanted to finish Jack and it's also possible that Mike Lazzo would have put his faith in the project, I gotta believe Toonami's impressive performance greatly increased the network's willingness to produce an original action drama. FLCL's sequels are a bit of a point of contention and Production I.G. might have found another interested party but the end result could easily have been less worthwhile than what we got. While Dragon Ball Super might have found a home on Disney XD with Pokémon, pretty much every other shounen wasn't going to. My Hero Academia, Black Clover and even Boruto were not likely to air on US television much less Hunter x Hunter and JoJo's Bizarre Adventure. If Toonami was still targeting kids in 2012, Naruto Shippuden is unlikely to be airing anywhere now and if you think any other network was going to try One Piece, you are sadly mistaken. Beyond the vastly popular series, TV audiences were unlikely to get KILL la KILL, Deadman Wonderland and Hellsing Ultimate due to ASA generally avoiding TV-MA anime. And of course, by nature of ASA's unlikely survival, there would be no TV broadcasts for shows like Michiko & Hatchin, Parasyte, and even One-Punch Man. While you can argue streaming makes Toonami broadcasts obsolete, US television is nonetheless richer for having it.

Anime Streaming is Where it is Today, Partially Due to the Absence of Toonami

Naruto Shippuden has and probably always will be the most watched anime on Hulu, Dragon Ball Z never was despite being ridiculously popular, and I am certain that is because the most convenient way to watch Shippuden by 2010 was streaming. We owe a debt of gratitude to Naruto Shippuden's success on Crunchyroll and Hulu for the fact that we have access to simulcasts of nearly every new show coming out in Japan now. Naruto was tremendously popular as a fansub before it was brought to Toonami and likewise, Shippuden was the must-see fansub until TV Tokyo and Viz Media took advantage of that interest with an official simulcast. I have to imagine a major reason that officially subbed Shippuden got a big push was due to CN not obtaining the license. Dub fans became sub fans as Viz looked for another broadcaster. The timing was right to absorb the hungry Naruto fan base and Crunchyroll did exactly that. While CR had several decently popular shows, Shippuden was easily the largest draw and without it in that moment, Crunchyroll might not be the success story it is today. There's really no telling how different things could have been if it took a lot longer for legal streaming to take off. There were plenty of false starts and short-lived platforms but Crunchyroll was able to build a huge library and prove the concept was viable. That soon inspired Netflix, Hulu and Amazon to spend tons of money acquiring anime and transformed the business model for FUNimation, Viz, Aniplex of America and Sentai Filmworks. Maybe it is giving Naruto Shippuden too much credit but I'd argue it was to streaming what DBZ was and still is to anime on television. You can certainly argue that Viz and TV Tokyo resorting to streaming would have happened even if CN didn't sever ties with Naruto but consider that Bleach was not simulcast until mid-2010 and that probably only got underway as early as it did because Shippuden was a success in 2009. They probably needed that push toward simulcasting which they may not have had if they were fixated on delivering freshly dubbed episodes to Cartoon Network. On a broader scope, Crunchyroll intentionally set out to fill the void Toonami left behind and became a venue that was easily accessible to potential fans. That allowed shows like Attack on Titan, Sword Art Online and KILL la KILL to become smash hits even before they aired on TV here. In prior years, television was just about the only way an anime was going to reach a very wide audience. Perhaps it's reaching a bit to say the void Toonami left behind created an opening for Crunchyroll and other services but I do think the void played a part in all of that.
Final Thoughts

I'm sure by now you've had just about enough of me saying "might", "likely", "probably" and the like but I prefer not to speak in absolutes. We can only speculate what could have happened. Nonetheless, I'm pretty confident that everything I just said had a reasonably high probability of becoming reality. While not everything would have been for the worse, the positives outweigh the negatives in my eyes. Maybe you feel Toonami's cancellation in 2008 was a grievous mistake but looking back on it, I feel otherwise. I couldn't have fathomed all that came about because it happened. There was no sense delaying the inevitable any longer and probably little good would have come from trying to keep Toonami around as it was. It is a little sad but things seem to have turned out for the best. The current block is seven hours long and so much more than the Cartoon Network block and ASA we're capable of in the end. It may not be your ideal Toonami and it's also not mine but it is pretty remarkable regardless. So rather pine for the past, let's look forward to the bright future ahead.