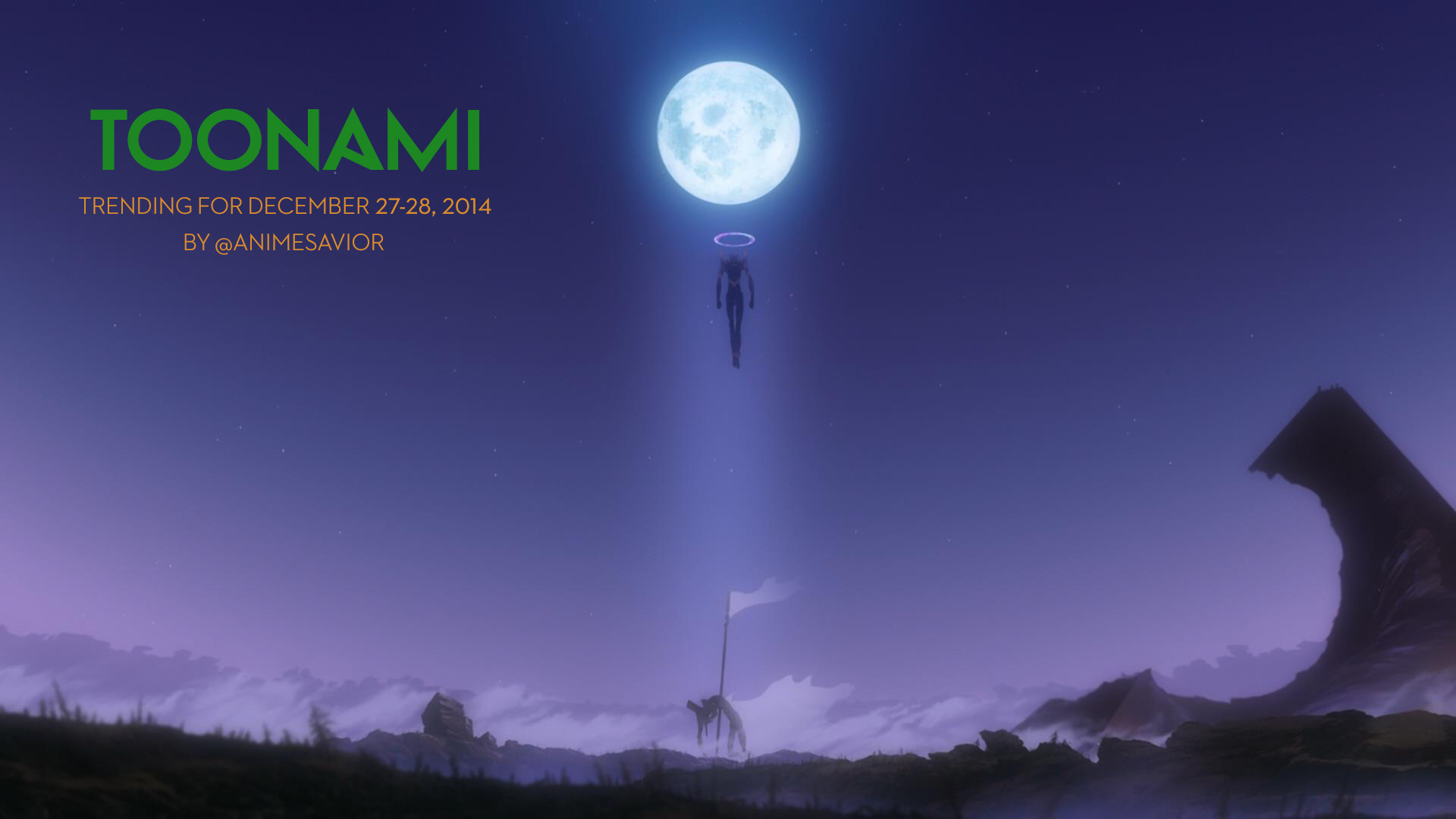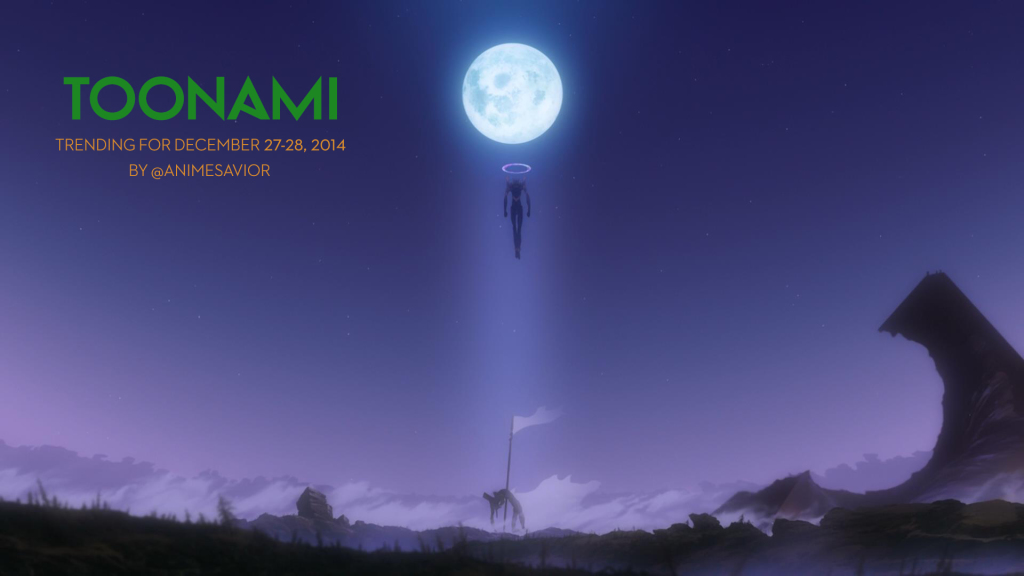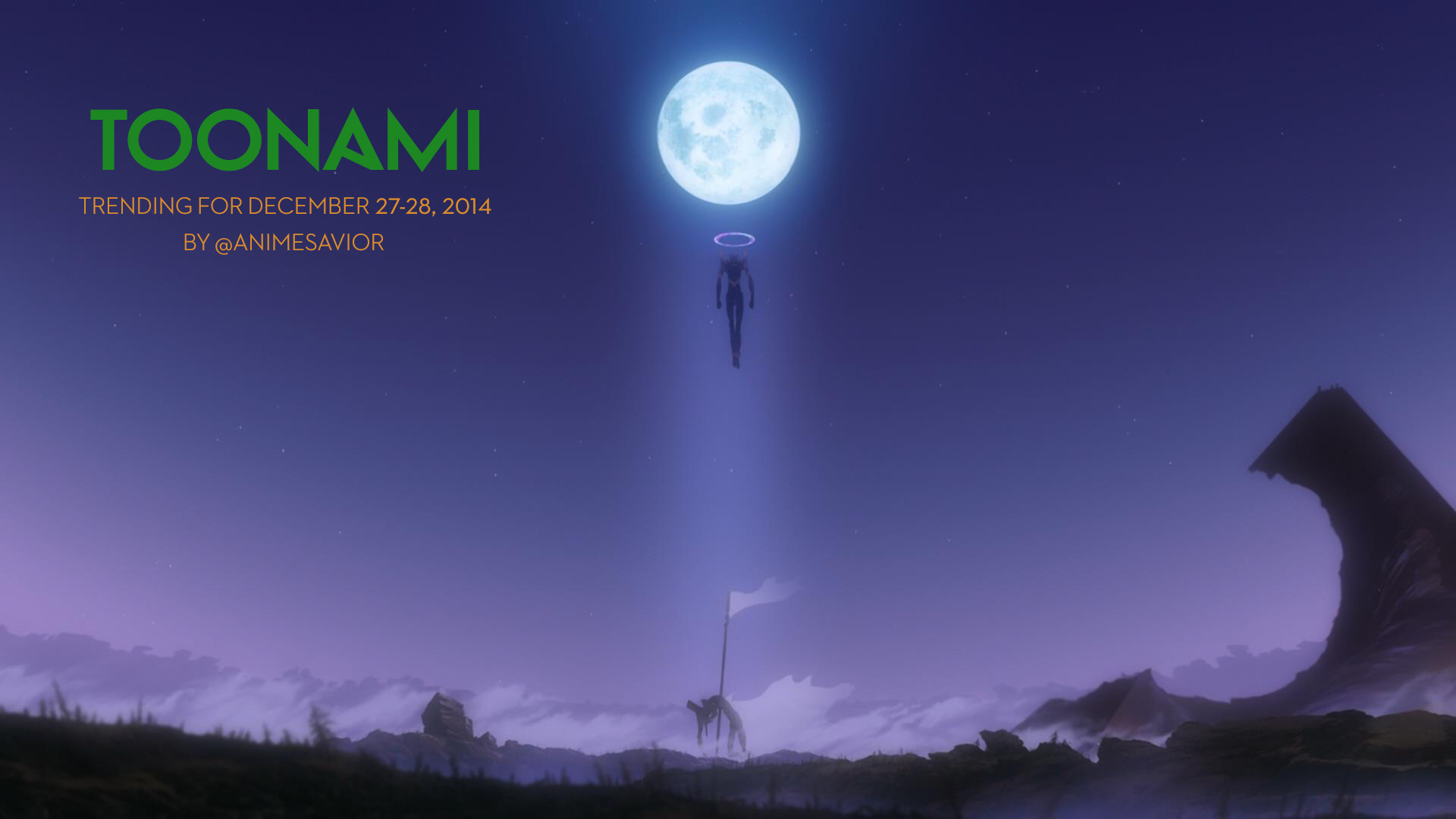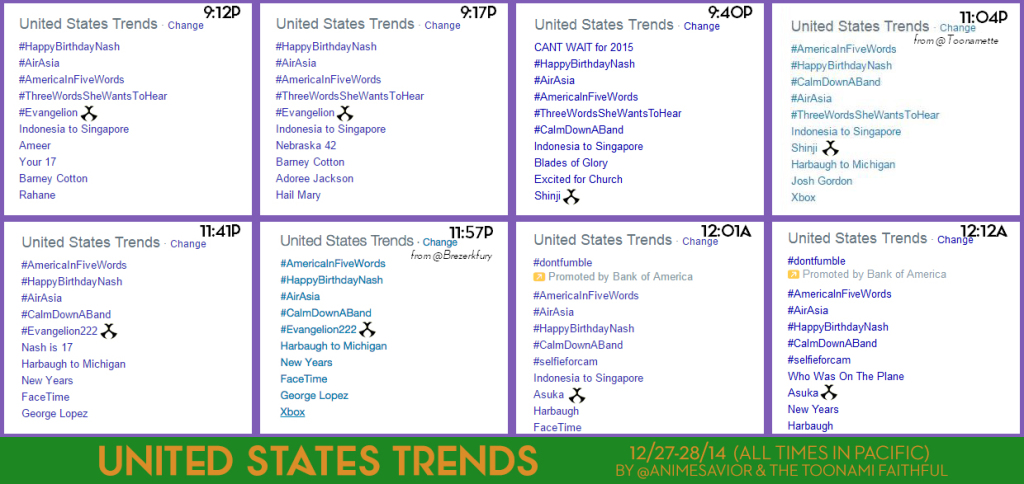 "This is it. The time has arrived, Shinji Ikari. And I'll give you my solemn word, I'll show you true happiness."
–          Kaworu Nagisa, Evangelion 2.22
The Toonami Trending Rundown for December 27-28, 2014. The 2nd annual month of movies reaches it's conclusion with a double feature of the first 2 Rebuild of Evangelion films. As a result, both #Evangelion and #Evangelion222 trended in the US during their airings of 1.11 and 2.22 respectively. In addition, Evangelion's buzz also produced two different character related trends, Shinji and Asuka.
As movie month comes to a close and the wait for 3.33 continues, so ends a spectacular year for Toonami as a whole. As we move on to the year of the Evangelion, the countdown to Intruder 2 now begins and what will come along with it still remains a mystery. For now, we kick things off with the return of the regular schedule, including the return of premieres of DBZ Kai, Naruto, One Piece, Gurren Lagann and InuYasha to go alongside an encore presentation of Deadman Wonderland and the long awaited remastering of Cowboy Bebop, among others.
Until next week, have yourself a Happy New Year and stay golden.
Legend: The number next to the listed trend represents the highest it trended on the list (not counting the promoted trend), judging only by the images placed in the rundown. For the mobile app trends, the listed number of tweets are also sorely based on the highest number shown based on the images on the rundown.
United States Trends:
#Evangelion [#5]
#Evangelion222 [#5]
Shinji (From Evangelion) [#7]
Asuka (From Evangelion) [#7]
Notes and Other Statistics:
Special thanks to @Brezerkfury, @Toonamette, and others I forgot to mention for spotting some of the trends on this list.
Get Busy Living, Or Get Busy Dying. Only Toonami on [adult swim] on Cartoon Network.