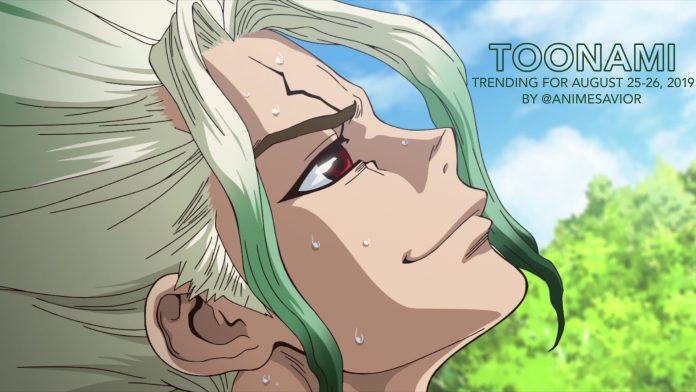 "It took Humanity over 2 Million years to crawl out of the Stone Age to the Modern Age. We need to do that in a sprint. I swear, I'm going to take back the world. Through science, I'll figure out what happened to us and how we broke free. [Senku: I swear, I'm going to save Yuzuhira] We may be a couple of high school kids but we're going to rebuild civilization from the ground up. You and I will be like Adam and Eve, together will bring life back to this Stone World. This is exhilarating, get excited."
– Taiju, Dr. Stone (Ep. 01)
The Toonami Trending Rundown for Aug. 24-25, 2019. It's back to the stone age as the highly anticipated series Dr. Stone makes its US television debut. And among other great moments, Senku and Taiju are tasked to rebuild society after everyone got petrified while the gen:LOCK team does their first mission as a full squad, and Black Clover completes the Royal Knights arc as Yuno's team battles Rill's team.
Dr. Stone would be welcomed with open arms, as #DrStone would trend in the US on Twitter along with #Toonami. Plus, every show with the exception of Dragon Ball Super, Black Clover, Boruto, and My Hero Academia trended on the night. The full list, including statistics and tweet counts from the twitter app and Amr Rahmy's Fan Screening analytics app can be seen below.
---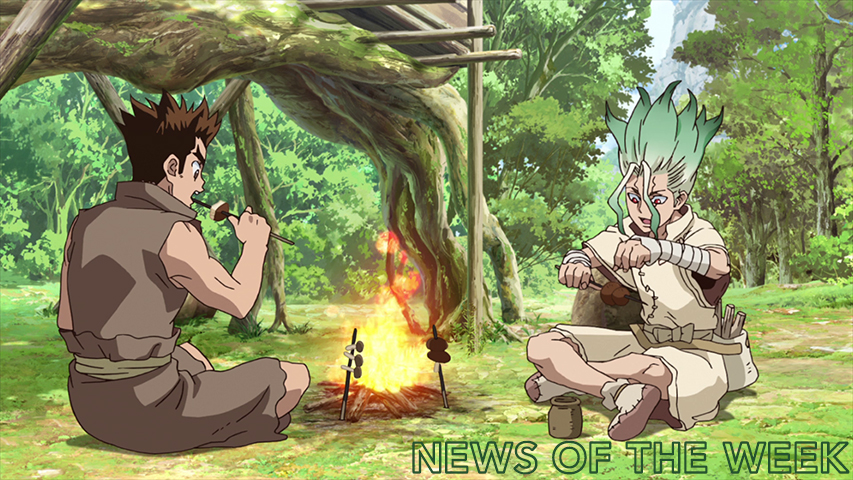 This week, the Toonami crew created a promo for the upcoming Steven Universe movie. The film will air commercial-free on Labor Day, Sept. 2 at 6:00 P.M. EDT. It's pretty rare for the divisions of Cartoon Network to promote each other's work, as parents might not be so happy if kids are advertised Adult Swim content. But why did the Toonami Crew do it? Simply because the Toonami crew are big fans. Some of the show's creators, including Rebecca Sugar and producer Ian Jones-Quartey are also Toonami Faithful, and the programming featured on the better cartoon show have been an inspiration in the works they created. Having a Toonami style promo made for their work was a big honor for them. On Tumblr #StevenUniverse also trended as a result.
Yomiuri Telecasting Corporation, the Japanese broadcaster of My Hero Academia, released a new key visual for the upcoming Fourth Season. The season premiere is set to air in Japanese TV and simulcasting on Oct. 12.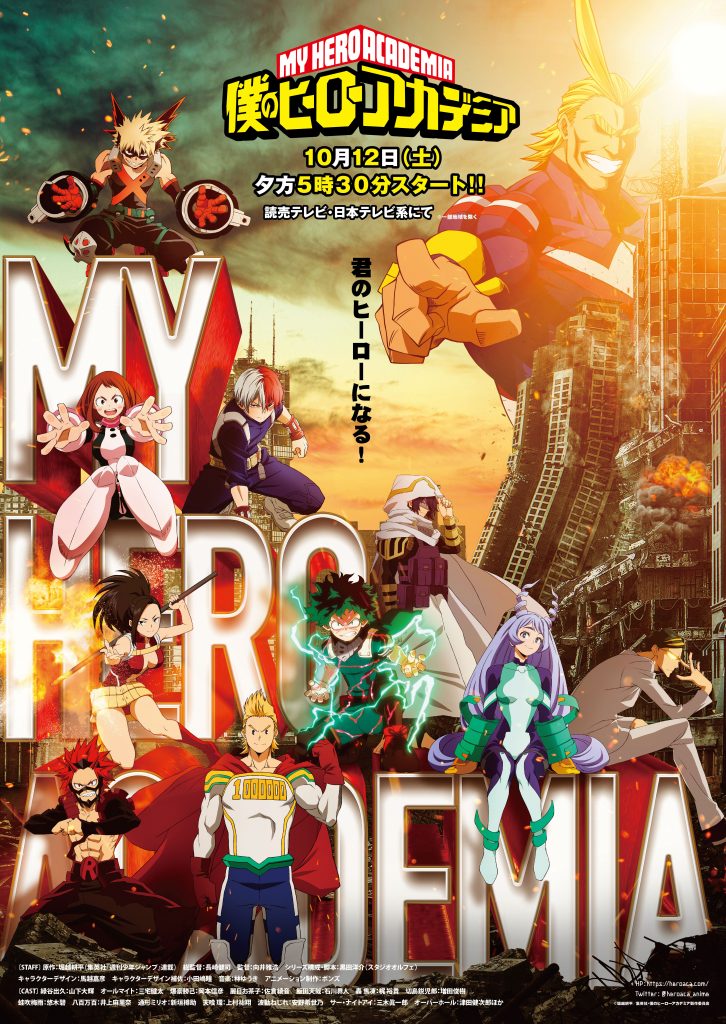 Finally, in some housekeeping notes, there will be some minor changes to the trending rundown going forward. There is an internal shuffle going on within ToonamiFaithful.com that will be announced soon, and as part of that move, my colleagues have requested that they do some quality checks on future editions of the trending rundown as well as present and future articles, including my SDCC highlights article (which will be published on Thursday or Friday). This shouldn't affect the trending rundown much, though you'll be seeing me implement the AP style format more among other things. Also, due to low interest and increasing difficulty, I won't be posting the trending rundown on my tumblr page anymore for the foreseeable future. However, I do still allow media partners such as the Toonami Reddit and Toonami Squad to post the trending rundown as well, and I might be open to posting this rundown myself on those sites as well in the future. If you're a Toonami fan site that is interested, let me know.
Not much else to say other than we'll see you again next week for another round of the better cartoon show. Later.
---
Legend: The shows listed are ordered based on their appearance on the schedule. Show trends are listed in bold. The number next to the listed trend represents the highest it trended on the list (not counting the promoted trend), judging only by the images placed in the rundown. For the Twitter tweet counts, the listed number of tweets are also sorely based on the highest number shown based on the images on the rundown.
United States Trends:
#Toonami [#11]
#genLOCK [#27]
#FireForce [Trended with #Toonami]
#DrStone [#24]
#FoodWars [#23]
#Shippuden [#22]
#GundamTheOrigin [#18]
#LupinThe3rd [#17]
Tweet Counts:
#Toonami [7,579 tweets]
#DragonBallSuper [7,281 tweets]
#genLOCK [1,216 tweets]
#DrStone [4,293 tweets]
#FoodWars [2,208 tweets]
#Boruto [3,258 tweets]
Fan Screening Counts:
#DragonBallSuper [#7 with 4967 tweets]
#FireForce [#12 with 1352 tweets]
#DrStone [#9 with 3142 tweets]
#FoodWars [#12 with 1455 tweets]
#BlackClover [#15 with 1256 tweets]
#Boruto [#17 with 2810 tweets]
#MyHeroAcademia [#26 with 1797 tweets]
Tumblr Trends:
Notes and Other Statistics:
Special thanks to @MikeMorse1017, @myanimewaifu, and others I forgot to mention for spotting some of the trends on this list.
Only Toonami on [adult swim] on Cartoon Network.
Toonami Tweets of the Night for August 24-25, 2019