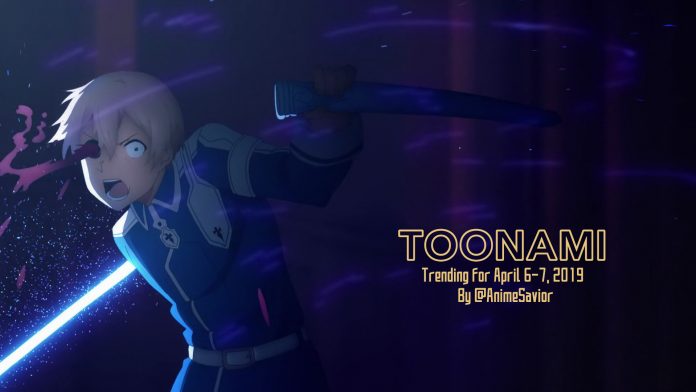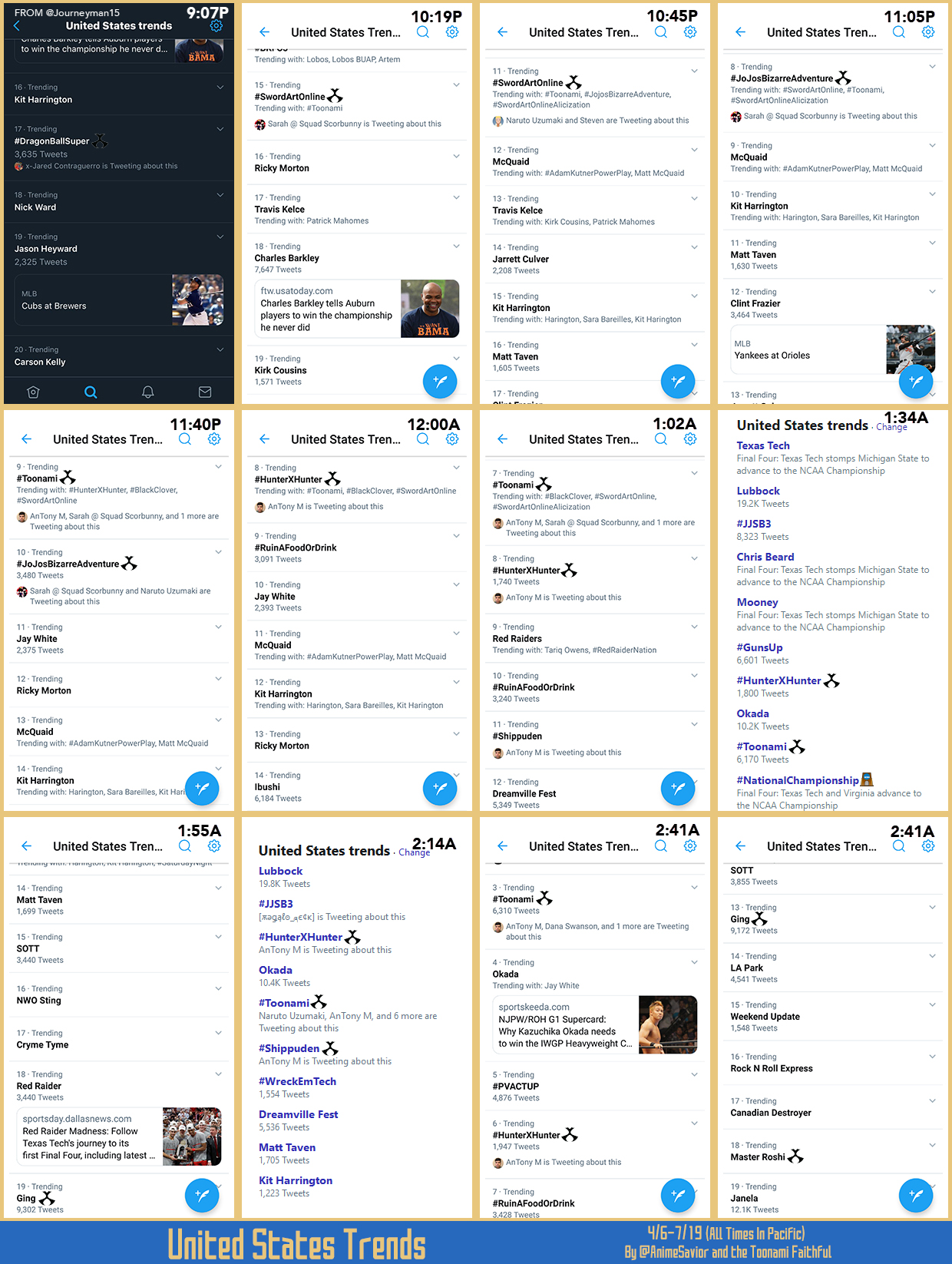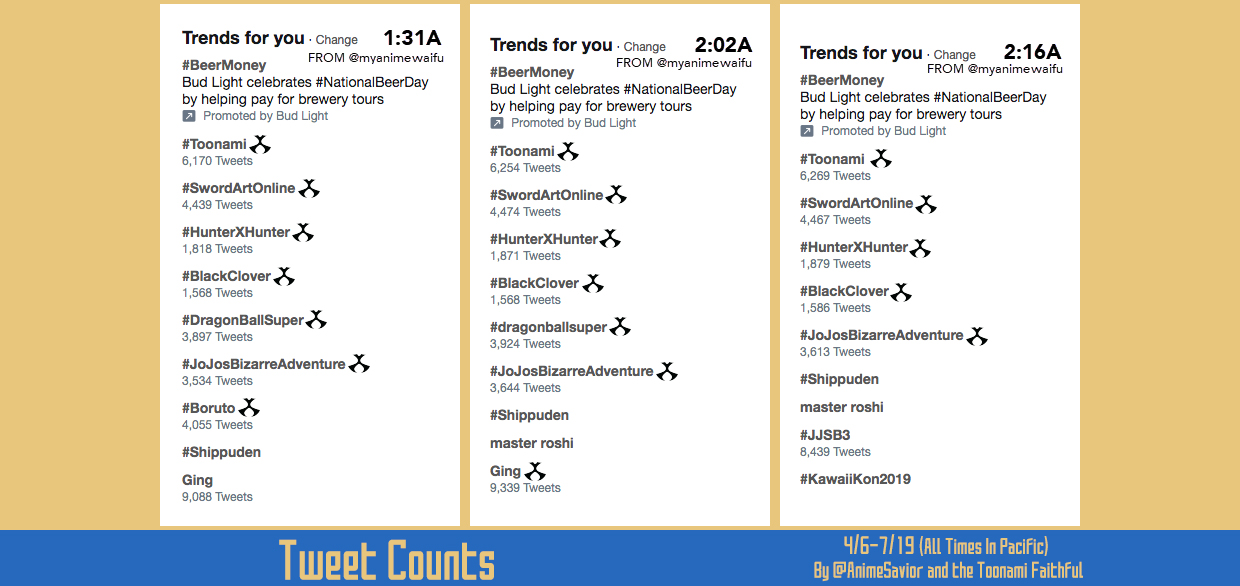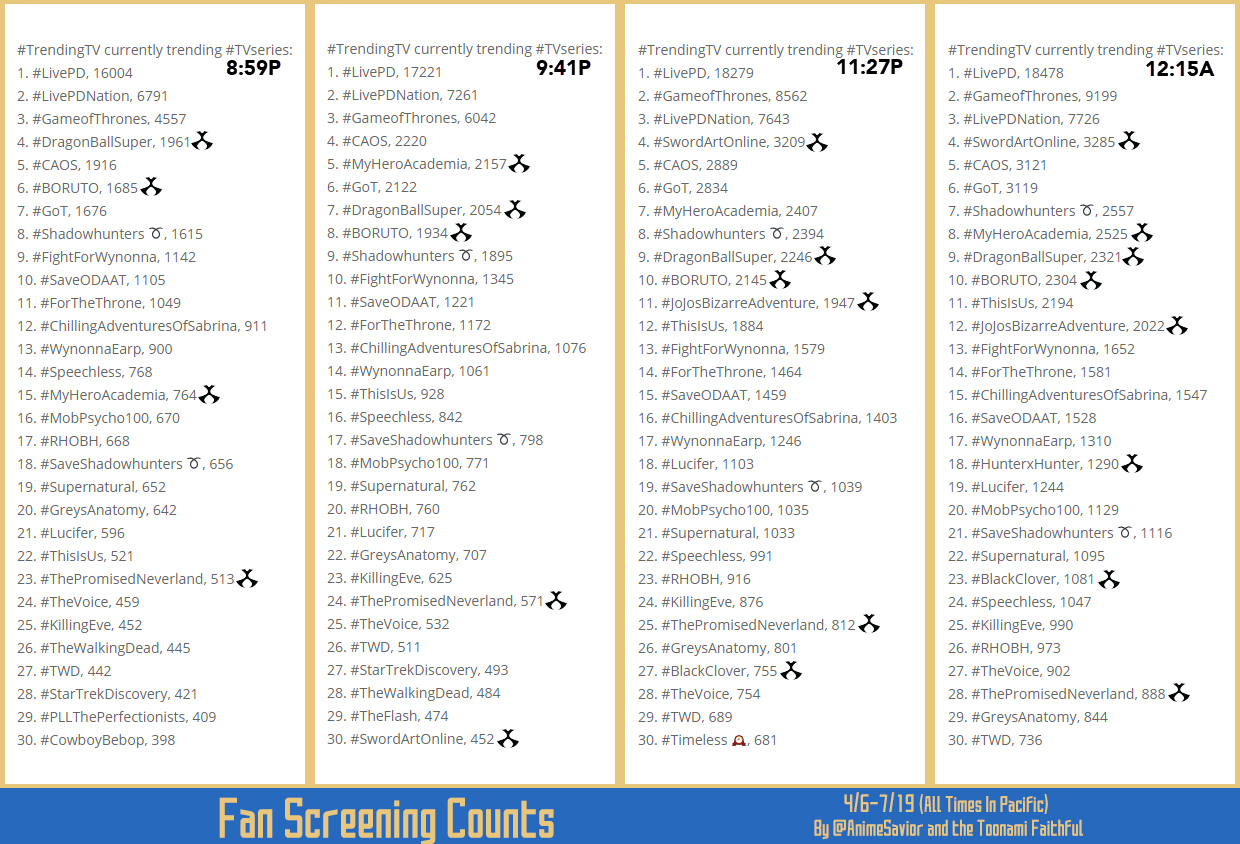 "Ronye and Tiese had the courage to stand up for their friend. What kind of world justifies punishment for that? Rios and Humbert are going to defile them. What kind of law does nothing to stop them? If upholding laws like these is my duty, then I… […] This is evil. I have to…stop them!"
–          Eugeo, Sword Art Online: Alicization (Ep. 10)
The Toonami Trending Rundown for April 6-7, 2019. It was going to come sooner or later and whether we wanted to or not, but with another doubleheader of Sword Art Online III as we wait for The Promised Neverland's premiere next week, we were all witness to Episodes 9 and the infamous 10 on the night…as Rios and Humbert use an in-game legal loophole to sexually harass and assault Tiese, Ronye and their roommates for not complying to whatever they pleased, and Kirito and Eugeo have to stop them. In regards to the controversy, I made a separate editorial as I write up Jason DeMarco and Toonami's stance on the matter, and why Reki Kawahara plans on stop using rape scenes and making Asuna and the other female characters damsels in distresses and "trophies" going forward.
Meanwhile, Master Roshi has to fight his perverted urges to keep Universe 7 alive, while Kira adapts to his new life with his new family, and Asta gets possessed by the Witch Queen, and Vanessa has to snap him out of it before the Black Bulls get slaughtered, among other great moments.
SAO would once again show that there is no such thing as bad publicity, as on Twitter, #Toonami would trend alongside #DragonBallSuper, #SwordArtOnline, #JoJosBizarreAdventure, #HunterXHunter, and #Shippuden. #SwordArtOnlineAlicization and #BlackClover would also trend alongside these shows, but not outright. Dragon Ball Super and Hunter x Hunter's buzz both produced a character trend each with Master Roshi and Ging (as he gives out his suggestion on the election procedure to replace Netero as chairman). Toonami would also trend on tumblr. The full list including statistics and tweet counts from the twitter app and Amr Rahmy's Fan Screening analytics app can be seen below.
---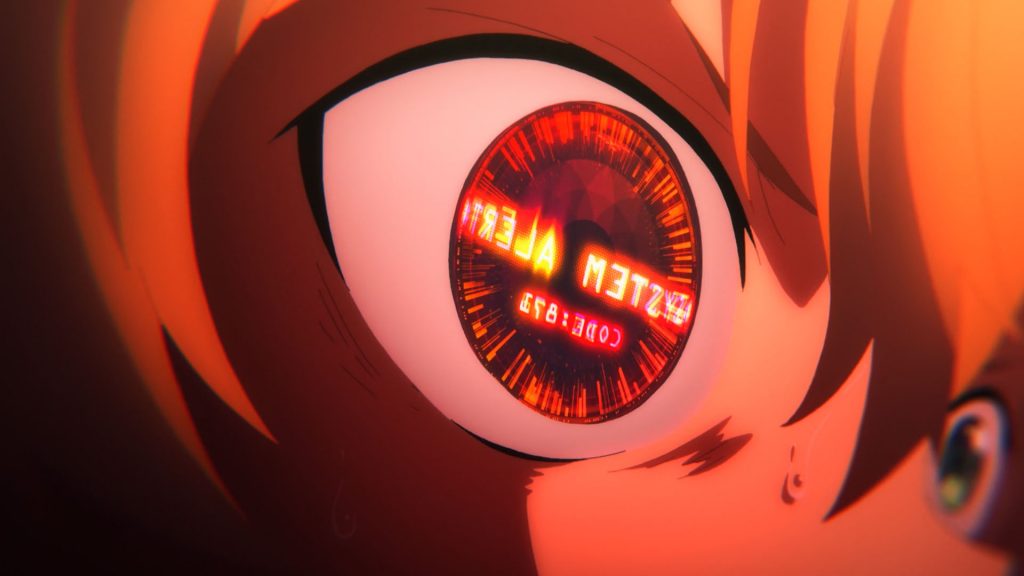 This week, Toonami showcased the promotional trailer for The Promised Neverland, which is set to premiere Saturday at 12 am Eastern. You can check it out below.
Aniplex also posted their own trailer of the hit anime and revealed the cast for this highly anticipated Toonami show. To show that she has no plans on leaving Toonami anytime soon, Erica Mendez will be starring as our protagonist Emma. The full list can be seen in a separate article by clicking here.
Following fan feedback and Jason DeMarco talking to the schedulers, Toonami changed up its schedule again to one that is not as huge of a change as was originally proposed. (Though Naruto fans still kind of get screwed as Boruto and Shippuden move to a 2am power hour slot.) The full schedule can be seen by clicking here as well as in this lineup promo below. Make sure to plan ahead and/or set your DVRs if needed.
Not much else to say other than congratulations to Virginia and Baylor on winning the men's and women's national championships, and we'll see you again next week for another round of the better cartoon show. Later.
---
Legend: The shows listed are ordered based on their appearance on the schedule. Show trends are listed in bold. The number next to the listed trend represents the highest it trended on the list (not counting the promoted trend), judging only by the images placed in the rundown. For the Twitter tweet counts, the listed number of tweets are also sorely based on the highest number shown based on the images on the rundown.
United States Trends:
#Toonami [#3]
#DragonBallSuper [#17]
Master Roshi (From Dragon Ball Super) [#18]
#SwordArtOnline [#11]
#SwordArtOnlineAlicization [Trending with #Toonami, #SwordArtOnline, and #JoJosBizarreAdventure]
#JoJosBizarreAdventure [#8]
#BlackClover [Trending with #Toonami and #HunterXHunter]
#HunterXHunter [#3]
Ging (From Hunter x Hunter) [#13]
#Shippuden [#6]
Tweet Counts:
#Toonami [6,269 tweets]
#DragonBallSuper [3,924 tweets]
#Boruto [4,055 tweets]
#SwordArtOnline [4,467 tweets]
#JoJosBizarreAdventure [3,613 tweets]
#BlackClover [1,586 tweets]
#HunterXHunter [1,879 tweets]
Ging (From Hunter x Hunter) [9,339 tweets]
Fan Screening Counts:
#ThePromisedNeverland [#24 with 888 tweets]
#DragonBallSuper [#4 with 2321 tweets]
#Boruto [#6 with 2304 tweets]
#MyHeroAcademia [#5 with 2525 tweets]
#SwordArtOnline [#4 with 3285 tweets]
#JoJosBizarreAdventure [#11 with 2022 tweets]
#BlackClover [#23 with 1081 tweets]
#HunterXHunter [#18 with 1290 tweets]
Tumblr Trends:
Notes and Other Statistics:
Special thanks to @Journeyman15, @mmorse1017, @myanimewaifu, and others I forgot to mention for spotting some of the trends on this list.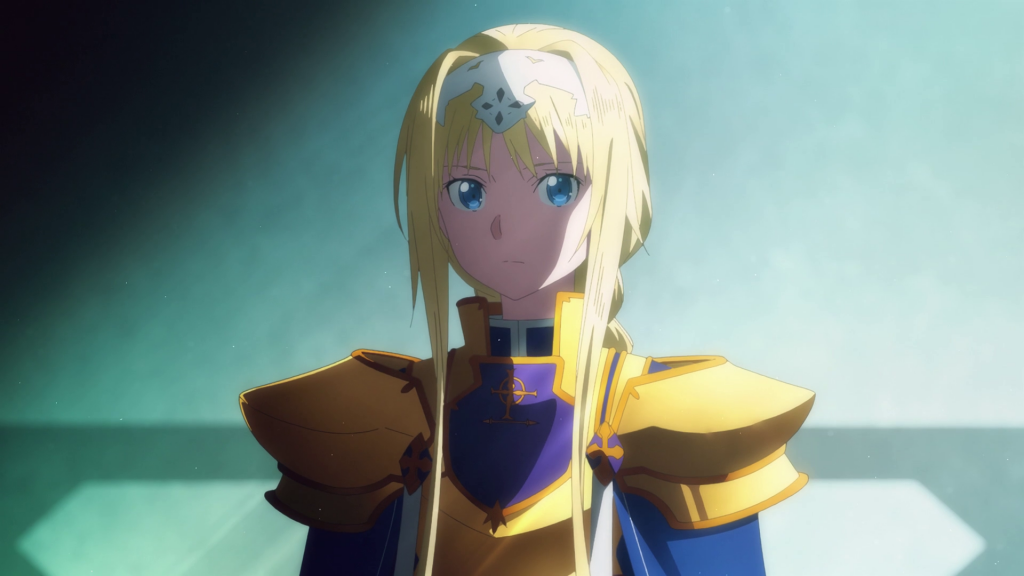 Only Toonami on [adult swim] on Cartoon Network.
Toonami Tweets of the Night for April 6-7, 2019