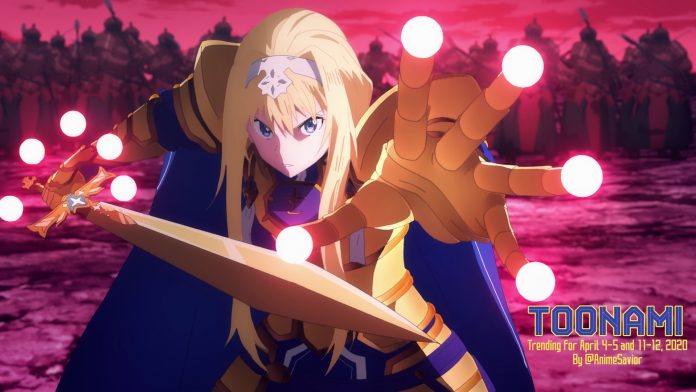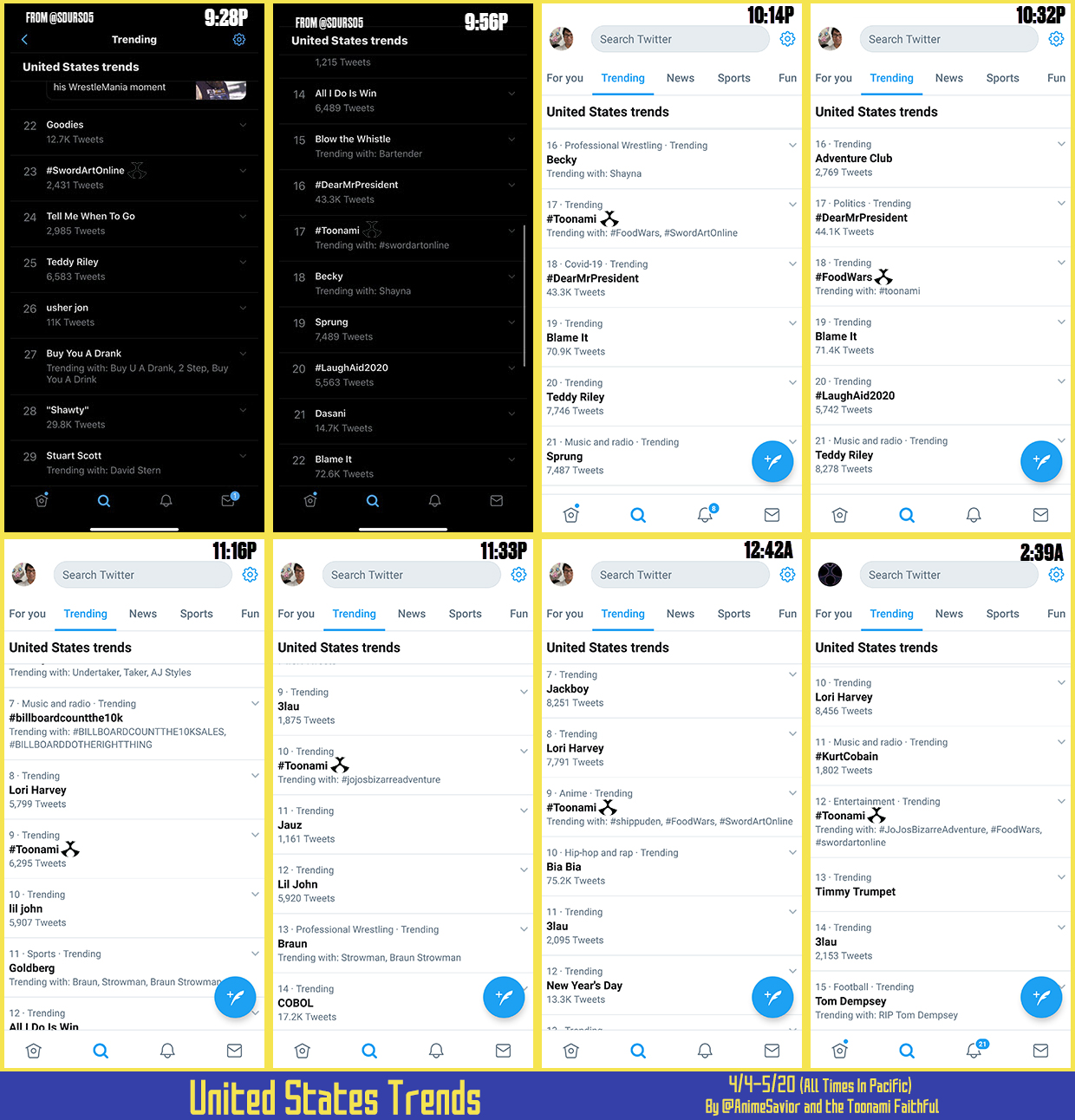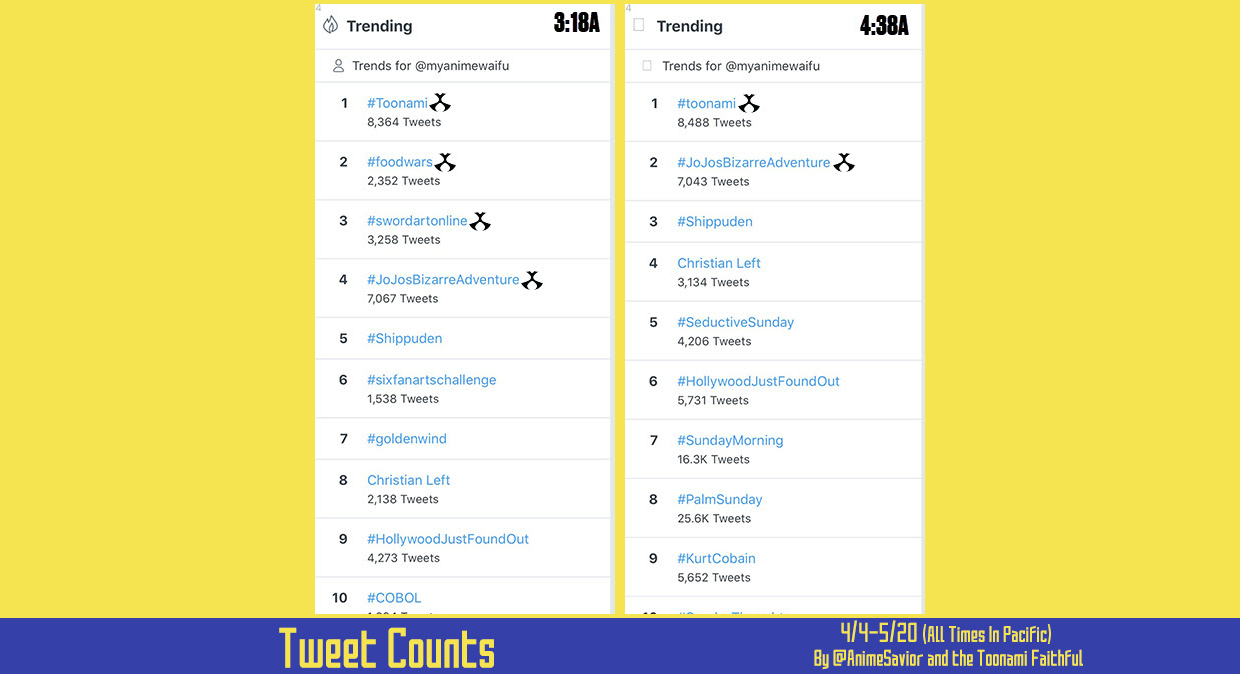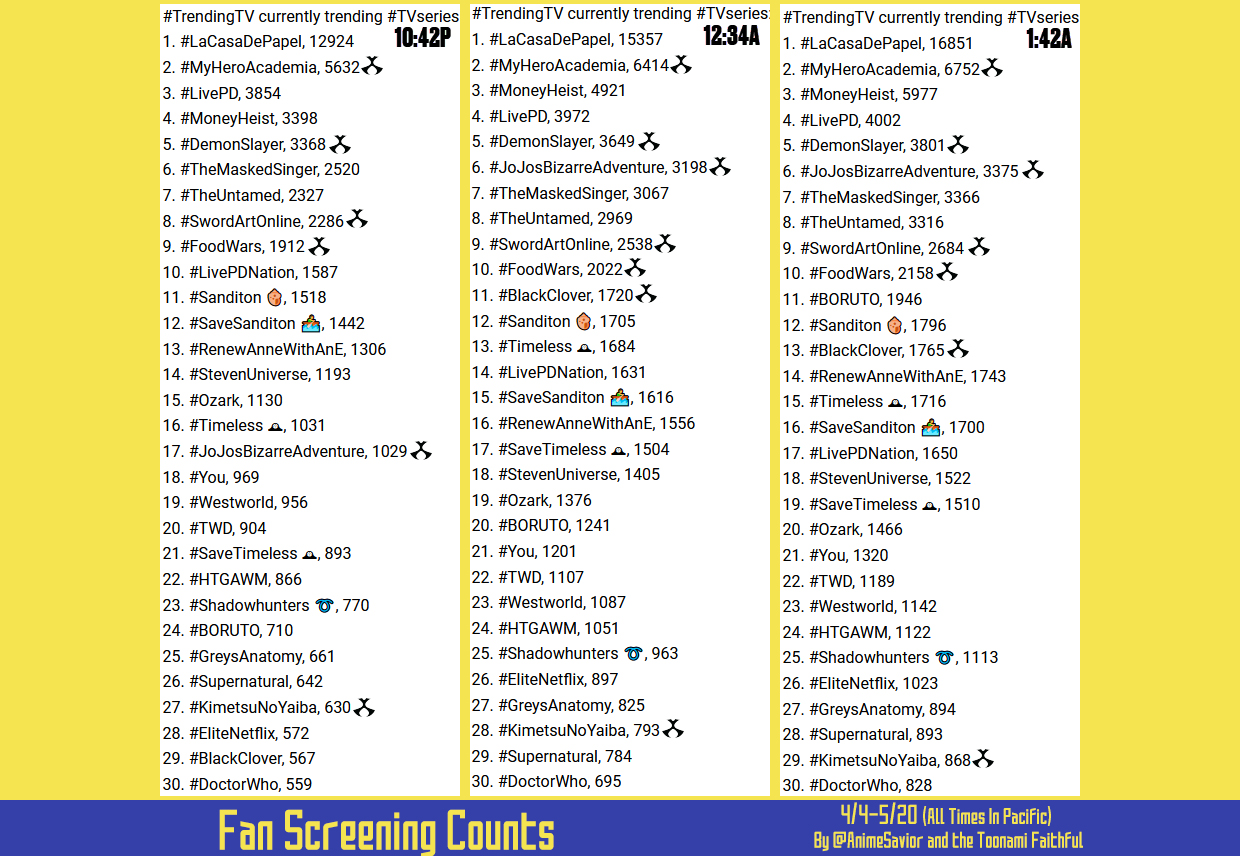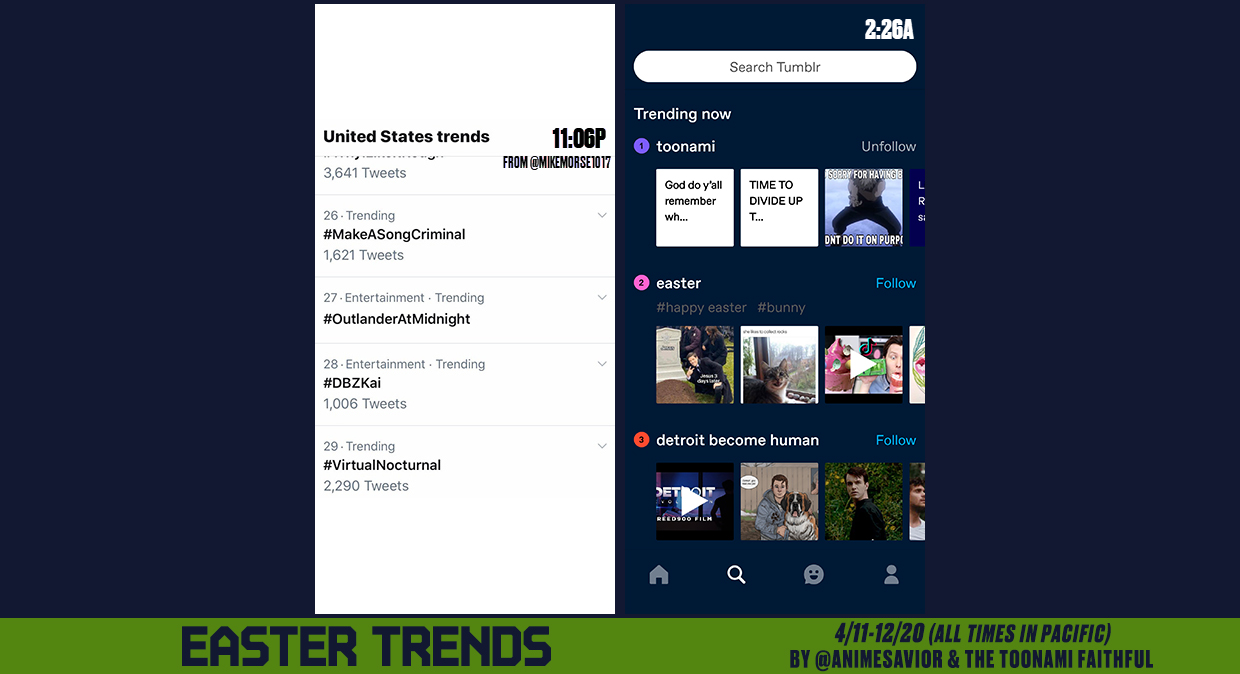 "He took off with her? Then when I saw him, he wasn't just checking out the battle. Hey, woman? Your Alice is the Priestess of Light ain't she? The whole point of my people being here with the catch her. Why does the Emperor want her so bad? What will happen when he gets her?"
– Iskahn, Sword Art Online: Alicization (Ep. 36)
"This world will be…destroyed. That's Vecta's plan. To take Alice the Priestess of Light down to the World's End alter. And once there, this world and everything in it is going to be wiped out."
– Asuna Yuuki
This Toonami Trending Rundown is a double-feature for the nights of April 4-5 and 11-12, 2020, as we have made it to the end of the third cour of Sword Art Online: Alicization.
Among some of the notable moments of the night, Sword Art Online had Gabriel's team send in an army of American based "beta testers" to the Underworld, instructed to kill everything they see. As Ishkan and his segment of the Dark Territory army are forced to team up with the humans, Gabriel manages to kidnap Alice amidst the slaughter and confusion. Knowing what would happen if Gabriel succeeds in his goal, Asuna and the knights chase after, but a large number of these "beta-testers" was sent to slow them down. Fortunately, Sinon arrived just in time to back Asuna up. Food Wars had Soma get an internship with Kojirou as he was busy opening his new restaurant in town. Kojirou expects much from Soma, as the chef threw our hero straight toward the "deep end" with assignments during the restaurant's opening period. This forces Soma to persevere and learn from his mistakes on the fly. And in JoJo's Bizarre Adventure, fans see Bucciarati rebel against the boss for his willingness to have Trish killed. Bucciarati does so and invites the crew to join him and Trish on their rebellion, despite that he will be branded as a traitor to the entire mafia. With this in mind, he allows Giorno and the rest of the gang to decide whether they want to join them or if they want to stay with the mafia after everything transpires. In the end, everyone except Fugo decided to join Bucciarati.
For the night of April 4-5, 2020, Toonami trended in the United States on Twitter alongside Sword Art Online, Food Wars, JoJo's Bizarre Adventure, and Naruto Shippuden. On Tumblr, #Toonami trended alongside #BNHA and #JJBA.
The night of April 11-12, 2020, was a marathon night, as Toonami took Easter weekend off with a DBZ Kai marathon to allow production crews some breathing room due to the disruptions created by the COVID-19 pandemic. While most fans took the night off, those who did watch the marathon got #DBZKai to trend on Twitter and #Toonami on Tumblr.
The full list, including statistics and tweet counts from the Twitter app and Amr Rahmy's Fan Screening analytics app, can be seen below.
---

This week's feature was an animated music video titled "Persevere." You can check it out below.
Aniplex released a new trailer for the upcoming Demon Slayer film, titled Mugen Train. The film is scheduled to premiere in Japanese theaters on Oct. 16, 2020. No word yet on when the film will be released in theaters stateside.
#NEWS "Demon Slayer – Kimetsu no Yaiba – The Movie: Mugen Train" Official Trailer pic.twitter.com/qMnPwmHZr4

— Demon Slayer: Kimetsu no Yaiba USA (@DemonSlayerUSA) April 10, 2020
---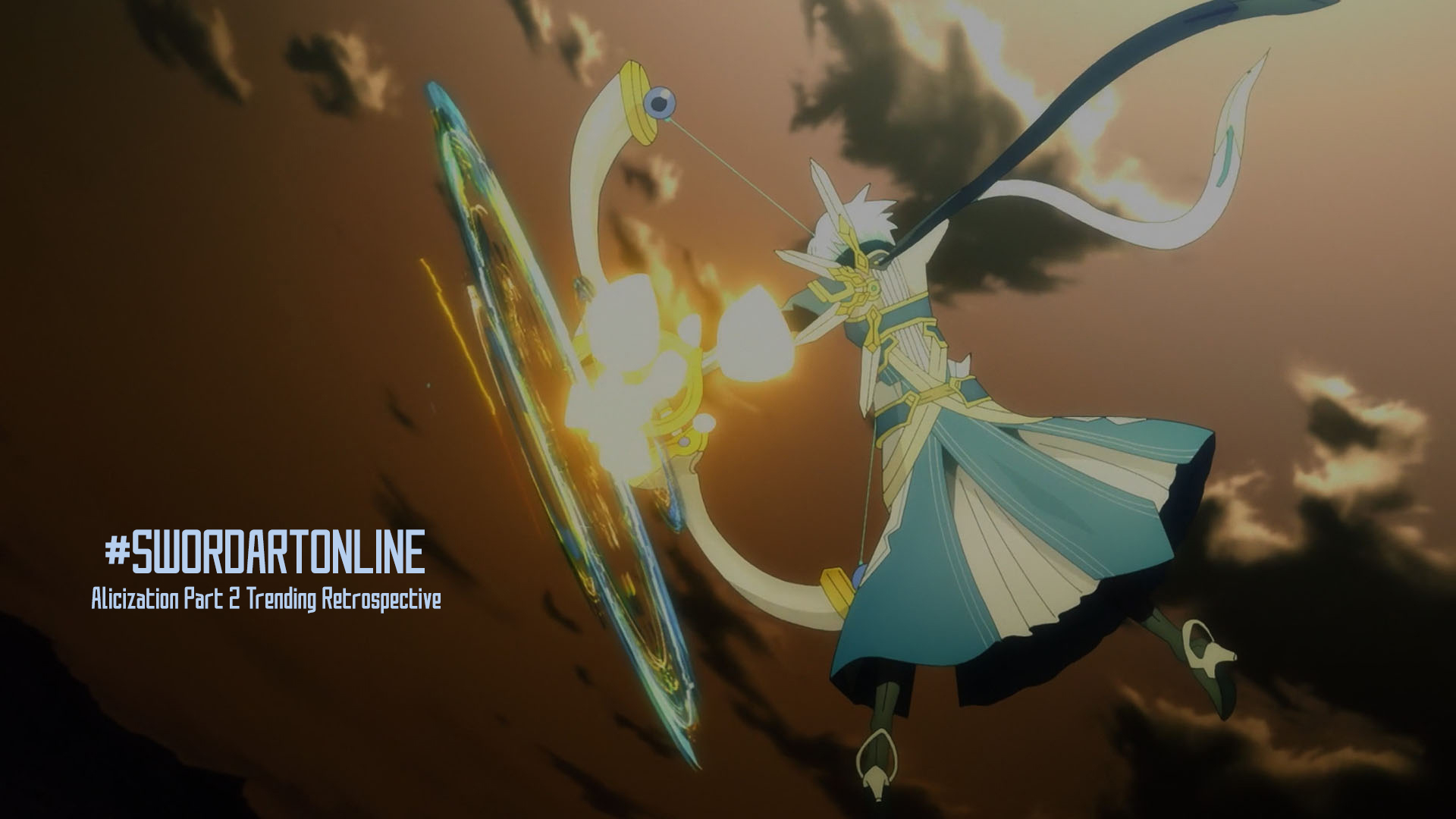 During Sword Art Online: Alicization's broadcast so far, the show successfully trended every week of the third cour's run, adding to the total 33 of 36 weeks of its run this season so far. This cour also produced a few character trends, including Asuna on two occasions, and Kirito in one. The full list of how this has trended through its overall Toonami run so far can be seen below.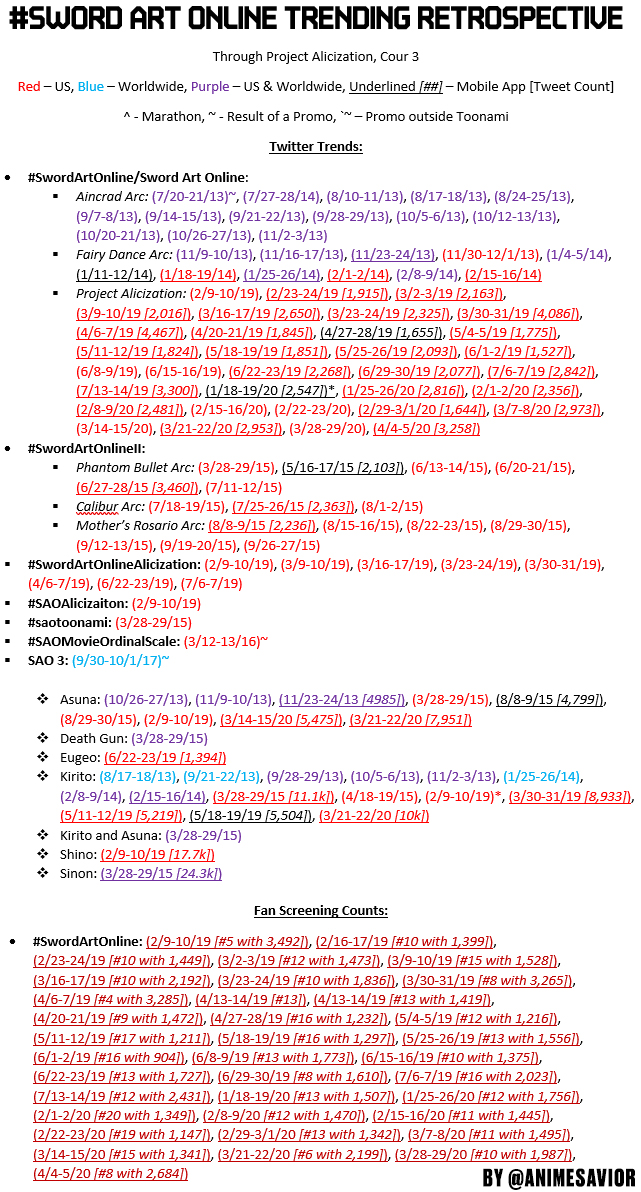 All eyes now turn toward the upcoming fourth cour with the final 11 episodes of the season. Unfortunately, Sword Art Online's hiatus is going to be longer than expected. While the original premiere date in Japan and for streaming websites was scheduled for April 25, Aniplex announced that the final cour would be delayed until July due to the COVID-19 epidemic.
Due to the COVID-19 infection spread, the final season of Sword Art Online Alicization War of Underworld, which was planned to begin April 2020, has been postponed.

The broadcast is now scheduled to start July 2020. We apologize for the inconvenience this may have caused. pic.twitter.com/skCGtLm7K5

— Sword Art Online (@SwordArtUSA) April 11, 2020
Going by previous trends, fans would have likely seen a Toonami premiere around July or August had this delay not occurred. At this point, a projected premiere date is up in the air. The release date of the English dub will largely depend on several factors, including when Aniplex USA can begin dubbing as well as if the cast and the production crews from Bang Zoom are able to adjust working from home (if it is even possible for everyone to do so) if the situation doesn't calm itself down in the near future. At this point, all fans can do is put our faith in the entire Sword Art Online cast and crew that they'll find a way to get it done, and the show will be back before we know it.
Unfortunately, Sword Art Online's "off-season" won't come with a replacement show due to the current coronavirus epidemic causing significant delays in the production of new programming. While Toonami and the anime industry tries to figure things out, the block will once again shorten itself to air from 12:00 a.m. to 3:00 a.m. eastern, with My Hero Academia leading the block. That leads to the other big news of the week:
---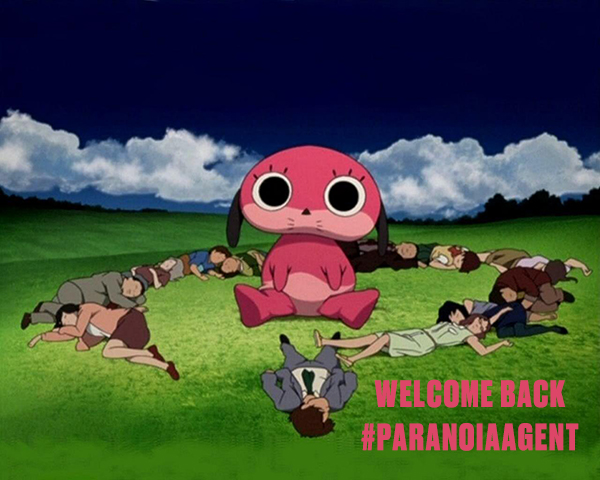 Back in February 2020, Funimation announced that they acquired the exclusive streaming and home media rights of the Adult Swim classic Paranoia Agent. Yesterday, Jason DeMarco declared that Toonami will be bringing back the show for a Toonami run.
Directed by the late, great Satoshi Kon, Paranoia Agent previously aired on Adult Swim from May 29 to Aug. 21, 2005, with reruns appearing through 2007. Much like Samurai Champloo before it, Paranoia Agent is a show that has previously aired on Adult Swim Action during its "golden age" that will be making its return to the network as a Toonami classic.
The reception has been pretty positive, as on Twitter, "Paranoia Agent" would trend in the United States as a result of the announcement.
Unfortunately, this also means that Food Wars, which will be completing its second season this upcoming Saturday, will also be taking a hiatus from the block. According to Jason DeMarco, they are currently working on securing the rights to future seasons, as their current contract only covered the first two.
FYI for those asking, we do intend to bring Food Wars S3-5 to Toonami eventually but it's a different set of rights that will require a new deal to be struck. We are working on it, we'll of course let you know when and if we make that happen. I love Food Wars!

— SPIRAL CURSE DEMARCO (@Clarknova1) April 15, 2020
---

Tune in next week for the season finale of Food Wars, among other great moments. And of course, make sure you do your part to stop the spread of COVID-19 and to protect others by following your local health advisories. Practice social distancing by staying home unless you have to, and wash your hands thoroughly for at least 20 seconds. Until next week, have yourself a late-Happy Easter and a Happy Passover, and stay gold as always
---
Legend: The shows listed are ordered based on their appearance on the schedule. Show trends are listed in bold. The number next to the listed trend represents the highest it trended on the list (not counting the promoted trend), judging only by the images placed in the rundown. For the Twitter tweet counts, the listed number of tweets are also sorely based on the highest number shown based on the images on the rundown.
April 4-5, 2020 Trends
United States Trends:
#Toonami [#9]
#SwordArtOnline [#23]
#FoodWars [#18]
#JoJosBizarreAdventure [Trended with #Toonami]
#Shippuden [Trended with #Toonami]
Tweet Counts:
#Toonami [8,488 tweets]
#SwordArtOnline [3,258 tweets]
#FoodWars [2,352 tweets]
#JoJosBizarreAdventure [7,043 tweets]
Fan Screening Counts:
#MyHeroAcademia [#2 with 6,752 tweets]
#SwordArtOnline [#8 with 2,684 tweets]
#DemonSlayer [#5 with 3,801 tweets]
#KimetsuNoYaiba [#27 with 868 tweets]
#FoodWars [#9 with 2,158 tweets]
#BlackClover [#11 with 1,765 tweets]
#JoJosBizarreAdventure [#6 with 3,375 tweets]
Tumblr Trends:
April 11-12, 2020 Trends
United States Trends:
Tumblr Trends:
Special thanks to @MikeMorse1017, @myanimewaifu, @sdurso5, and others I forgot to mention for spotting some of the trends on this list.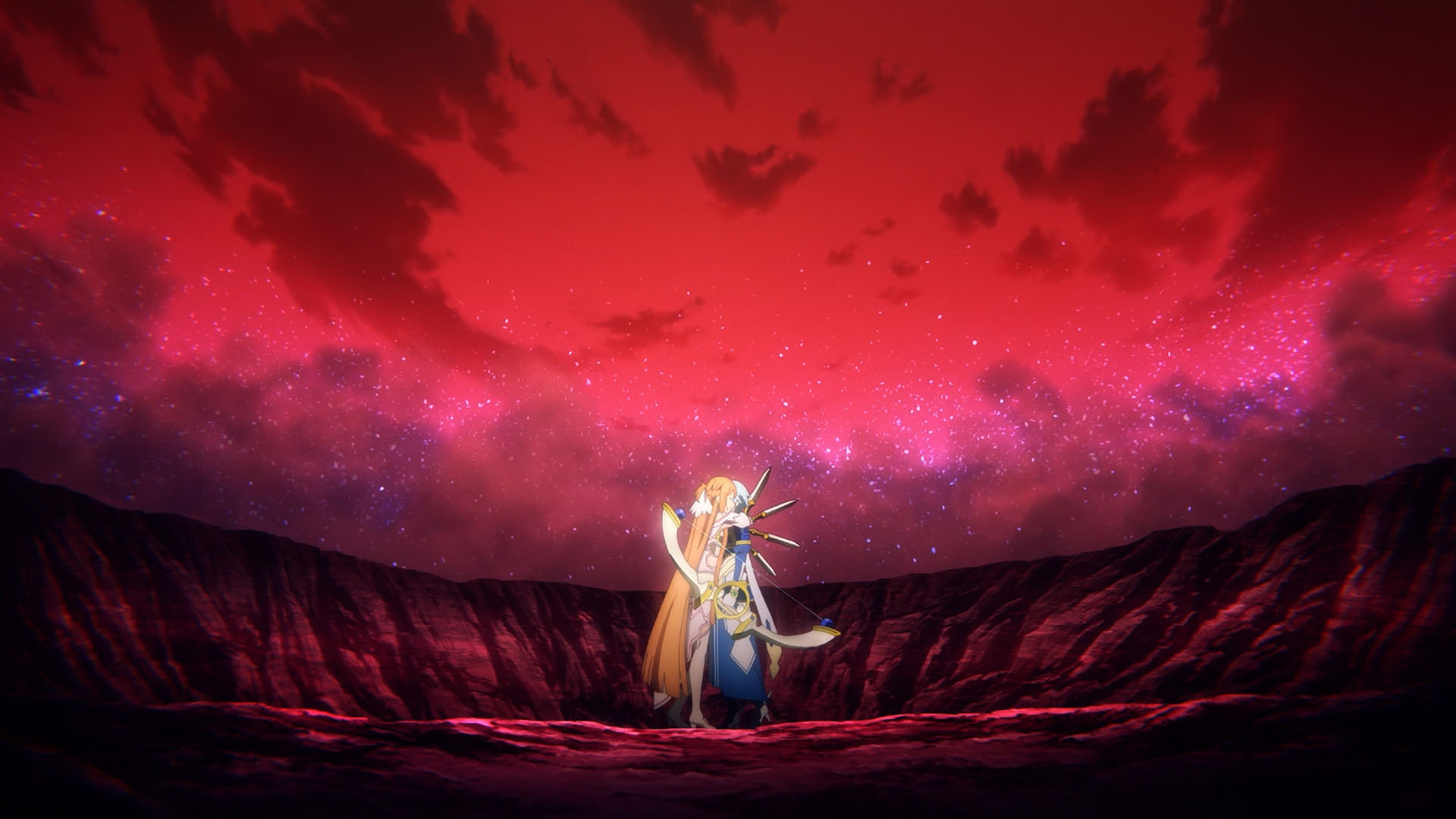 Only Toonami on [adult swim] on Cartoon Network.
Don't forget to check out the Toonami Faithful Podcast!