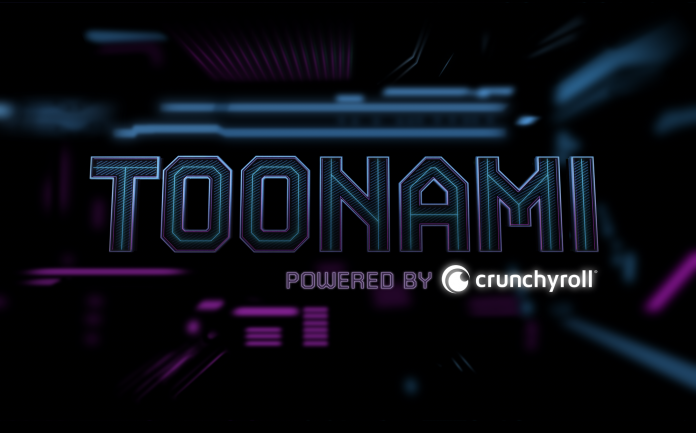 Cartoon Network and Crunchyroll have announced a partnership to bring Toonami back to Latin America starting on Aug. 31 at midnight.
Toonami: Powered by Crunchyroll will run Monday through Friday from midnight until 1:00 a.m. The initial line-up will be Dragon Ball Super, followed by several series curated by Crunchyroll, starting with Mob Psycho 100. Each show will broadcast in both Spanish and Portuguese.
Brady McCollum, Head of Global Operations and International at Crunchyroll, commented on the announcement:
"The team at Cartoon Network have been incredible partners in helping us grow the love of anime around [the world] and their Toonami block has been the premiere television destination for the anime community. By powering Toonami's return to Latin America with series curated by Crunchyroll, we can't wait to create even more fans of the medium we love."
Crunchyroll previously established an anime block on Rede Brasil (RBTV) in April 2018. The block titled Crunchyroll TV started by offering an hour of anime every Saturday night. Crunchyroll TV currently airs an hour of anime almost daily. However, this is the first time Crunchyroll will be teaming up with Cartoon Network in Latin America.
Toonami previously aired on Cartoon Network in Latin America from Dec. 2, 2002 until March 26, 2007. The block featured series such as InuYasha, Dragon Ball, Saint Seiya, Captain Tsubasa, Ranma 1/2, Pokemon and Justice League, and primarily aired after midnight. This new block will be the first time Toonami has aired on Cartoon Network in Latin America for over thirteen years.
We have reached out to Adult Swim PR and will update this post if we receive any additional information.
What are your thoughts on Toonami returning to Latin America? Let us know in the comment section below.
Via: Crunchyroll