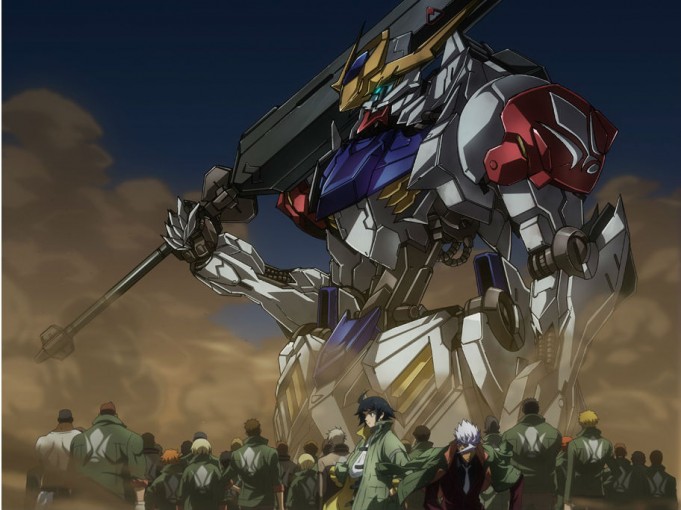 Just revealed during Anime Expo and confirmed on Toonami's Facebook page, it was announced that Toonami will be airing the second season of Mobile Suit Gundam: Iron Blooded Orphans this coming October. The specific time and date as well as any further details are yet to be announced.
The show's synopsis for season 2 is as follows (via Anime News Network):
Learning about the world from her journey to Earth, Kudelia founded Admoss Company to strive for the financial independence of Mars. While inspecting a mining site of halfmetal, Orga Itsuka, leader of Tekkadan hired by Admoss as guards, senses an attack from a new enemy and heads out to confront them, along with Mikazuki in the mobile suit Gundam Barbatos Lupus.
Also announced during Anime Expo, Funimation will be in charge of the home video release of both seasons of Gundam IBO. They will release the first season on home video in two parts in late 2017, and the second season in 2018. A special limited-edition release combining both parts is also planned. (Via Anime News Network).
The first season ran on Toonami from June 4 to December 10, 2016, which was the first time a Gundam series had aired on Toonami or on any part of Cartoon Network since Gundam Seed in 2004. Season 2 originally aired in Japanese television from October 2, 2016 to April 2, 2017.
Edit 7/1 @ 10:30pm ET: Added info on the home video release.
What do you think about Gundam IBO's return? Let us know in the comments below.