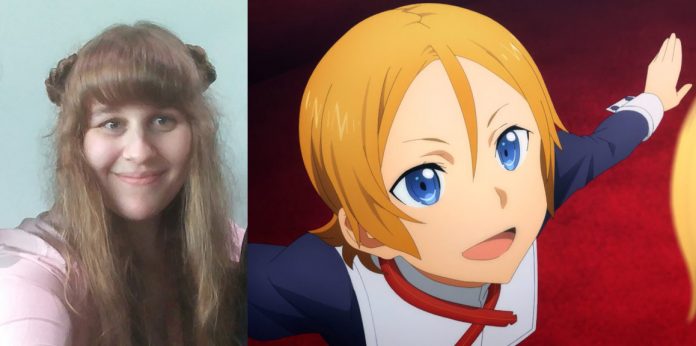 In the eight installment of our 13-part series of interviews from Anime Expo 2019, I got to talk with Michelle Marie for her first-ever on-camera interview as a voice actress.
Michelle is best known among the Toonami Faithful for voicing Fizel, one of the "Stabby Sisters" as she refers to, in Episode 15 of Sword Art Online: Alicization (the other being Linel, voiced by Brianna Knickerbocker). We discussed her character and how it feels to be cast in this illustrious franchise.
We also talked about how she started her career in the field, her cosplay work, and some of her other roles including Mirai Hatada in the video game CRYSTAR.
Let us know what you think about this interview at the comments below or directly on our social media. If you missed it, also check our interviews with Antonio Canobbio, Jason Marnocha, Deneen Melody, Erika Harlacher, Marissa Lenti, Jackie Lastra, Ryan Bartley, as well as one where Jen Losi interviews us regarding AX this year. Stay tuned for the other interviews from Anime Expo 2019 coming soon. For those interested in seeing early access, the interviews are available to view for those who subscribe to the Toonami Faithful Pass on the podcast's Pateron page.