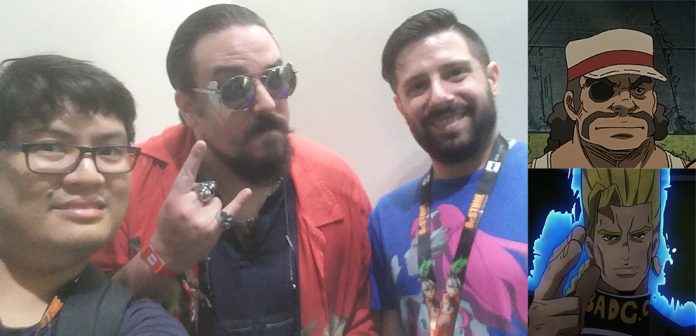 For the second part of ToonamiFaithful.com's 13-part series of interviews from Anime Expo 2019, we spoke with voice actor Jason Marnocha. CJ Maffris talked with him regarding his experiences growing up as a viewer of Toonami and now hearing his voice in several shows; being the English voice actor of Keicho Nijimura (Okuyasu's brother) in JoJo's Bizarre Adventure: Diamond is Unbreakable, and Coach Gansaku Nanbu in Megalo Box.
CJ also spoke with Jason about getting to voice the iconic villain Megatron in Transformers Combiner Wars, Titan's Return, and Power of the Primes. They also discussed his role voicing the Demon King in the Netflix hit The Seven Deadly Sins.
We did this interview on the Wednesday night of Anime Expo, following the Chillin' With Voice Actors panel hosted by Jeff Burns (which Jason himself was a panelist in).
Let us know what you think about this interview at the comments below or directly on our social media. If you missed it, also check out our interview with Antonio Canobbio. Stay tuned for the other interviews from AX 2019 coming soon. For those interested in seeing early access, the interviews are available to view for those who subscribe to the Toonami Faithful Pass on the podcast's Pateron page.