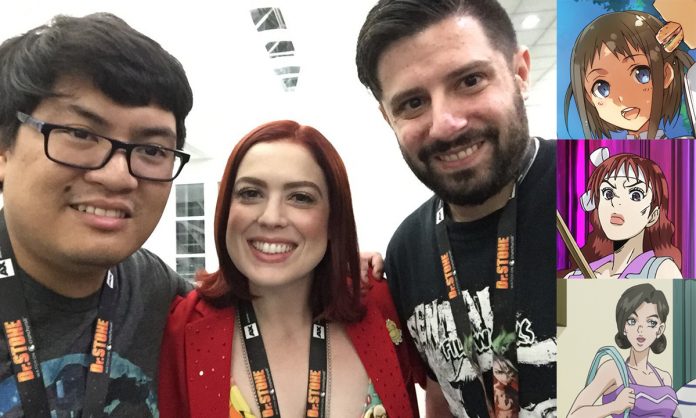 For the fourth part of ToonamiFaithful.com's 13-part series of interviews from Anime Expo 2019 (AX 2019), I got into the realm of on-camera interviewing for the very first time as I talked with Deneen Melody, the voice of Ronye Arabel in Sword Art Online: Alicization as well as Akemi and Minako Okura in JoJo's Bizarre Adventure: Diamond is Unbreakable.
Alongside learning about her upbringing in the voice acting industry and being a fan of Toonami, we talked about her SAO character Ronye, including being a mentor of Kirito's and being a potential member of his infamous "harem." We also discussed how she, her colleague Kimberly Woods (the voice of Tiese), and the production crew handled the controversial scenes in episode 10. And we discussed her roles in Diamond is Unbreakable; Akemi, one of Yuya Fungami's "fangirls" and Minako Okura, whom she and her boyfriend become one of Yoshikage Kira's many victims.
Let us know what you think about this interview at the comments below or directly on our social media. If you missed it, also check our interviews with Antonio Canobbio and Jason Marnocha as well as one where Jen Losi interviews us regarding AX this year. Stay tuned for the other interviews from AX 2019 coming soon. For those interested in seeing early access, the interviews are available to view for those who subscribe to the Toonami Faithful Pass on the podcast's Pateron page.