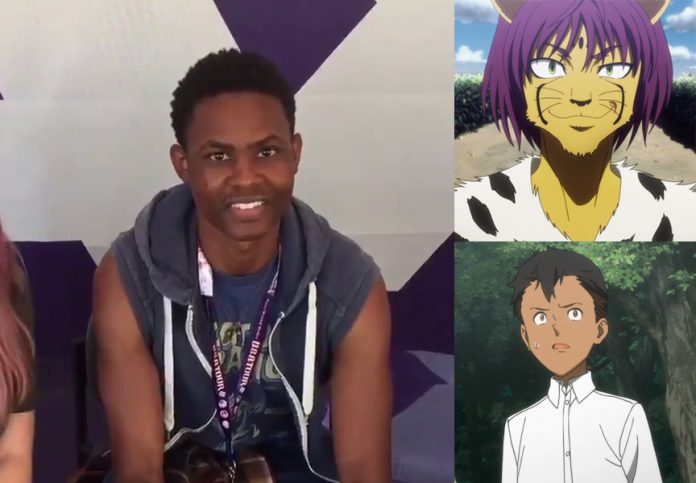 For the 11th of our 13-part series of interviews from Anime Expo 2019, I sat down with Cedric L. Williams Jr. during the waning hours of the convention.
Cedric is known among the Toonami Faithful for voicing Don in The Promised Neverland and Cheetu in Hunter x Hunter, and we discussed how it felt to have worked on those characters. We also talked about how he started his career in the field of acting, growing up as a Toonami Faithful, and how he feels to have his work featured on the block.
We recorded this interview after ToonamiFaithful.com spoke with Ryan Bartley, so the two had this message for fans of The Promised Neverland.
Let us know what you think about this interview at the comments below or directly on our social media. If you missed it, also check our interviews with Antonio Canobbio, Jason Marnocha, Deneen Melody, Erika Harlacher, Marissa Lenti, Jackie Lastra, Ryan Bartley, Michelle Marie, and Jen Losi. Stay tuned for our final two interviews from Anime Expo 2019 coming soon, featuring Brandon Winckler as well as a group interview including Alex von David, Bryce Papenbrook, Kayli Mills, and Jeff Burns. For those interested in seeing early access, the interviews are available to view for those who subscribe to the Toonami Faithful Pass on the podcast's Patreon page.