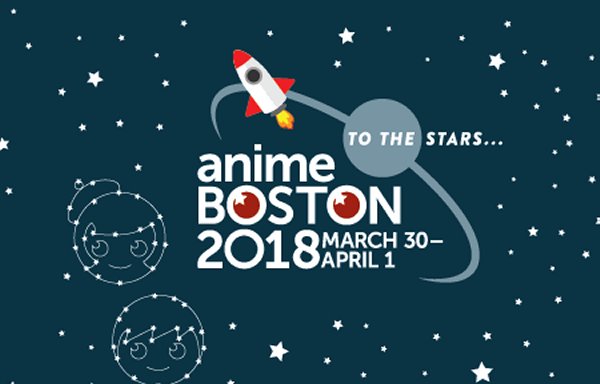 It's another year in the books where Toonami Faithful had the honor to cover the largest anime convention in the Northeast. It's something that we've had the opportunity to do for quite some time, and I always leave every year thinking how much fun I had. Sure there can be some hiccups in running a convention as big as Anime Boston. But while I was attending, a lot of issues just weren't around like they have in the past. I can only assume that things are becoming more smooth and a convention that is a must to go to. I know there are some who are tentative going due to the sheer number of people who typically go to the convention. But I'm starting to feel like that isn't as crowded as it once was.
*For the record, I was unable to attend Anime Boston for Saturday. So this will be an account of what happened on Friday and Sunday.
The biggest question I have every year coming into Anime Boston is how will the convention handle the traffic of getting attendees in and out of the Hynes Convention Center. With the newly installed metal detectors that the staff of Anime Boston were unaware of in years past, made their return. Usually, that would mean I'd stick inside the convention center and leave the events in the Sheraton in the dust. I was unable to do that with the high profile stuff that was going on in Sheraton (industry and guest panels what have you), so I was nervous as to how quickly I could go back and forth. As for the press, I know the staff of Anime Boston would make it easier for me to get to and from places that I needed to be. However, if it's only stuff that I want to see out of my own curiosity, I tend to stay where regular attendees are and see how the process goes for myself. To my surprise on Friday, it went smooth. The wait wasn't as bad as it usually is and couldn't believe how easy it felt going to the Hynes Convention Center and the Sheraton. I didn't feel like I had to relinquish any panels that were in the different venue, giving me a huge chance to check out more panels than I usually would. I don't know if that was the case for Saturday and can assume that the traffic would have been more than on Friday or Sunday. But I was still impressed with how things went on Friday knowing that many people are still in attendance. It took a couple of tries, but I think Anime Boston figured out a system to make it easy to travel back and forth.
Anime Boston held a ton of huge panels from there staple such as Anime Unscripted to the FLOW concert that seemingly had everyone going (a lot of people I was talking to all had tickets to go). There was something for all fans to go to that weekend and made it feel as spectacular as it usually feels, with an added emphasis on music it felt like. I can only assume how well a lot of the significant events went, such as the Sailor Moon cosplay party, Crunchyroll Movie night featuring the new Bungo Stray Dogs film, the Re: Zero English dub premiere, etc. But a lot of the panels seemed to be fun from what I could gather. In fact, a fan panel about physics and anime was so packed people had to stand due to the limited number of seats available. But there seemed to be a panel for any kind of anime fan. From fun games that people have come accustomed to playing (like cosplay deathmatch, or Wait, Wait, Don't Anime), to cool Q & A panels with the esteemed guests, all kinds of interests were represented.
I can feel it. I can feel the Cosmos. Preview from @animeboston and @SoulDriveP 💖💖💖💖💖#moonlightmasquerade #AnimeBoston #guardiancosmos #sailorstars #sailormoon pic.twitter.com/dztANWFdFJ

— ✨CHAR✨ZARD✨@ San Fran💖 (@tristencitrine) April 2, 2018
Crunchyroll Movie Night Proudly Presents: Bungo Stray Dogs – DEAD APPLE –
Buy Tickets Now ~

🍎 Buy: https://t.co/q27YhcWuj2 pic.twitter.com/kGJovBhbNd

— Crunchyroll (@Crunchyroll) March 23, 2018
When it came to the industry news, Viz Media and Sentai Filmworks were the ones who brought a lot of news over to Anime Boston (with Aniplex USA having more exclusive news at Sakuracon). Viz Media took the time to make announcements more about their recent manga acquisitions such as Radiant, Tokyo Ghoul, and Dr. Stone. Viz Media did mention that they acquired the rights to the new K movie series and confirmed that they have the rights to JoJo's Bizzare Adventures Diamond is Unbreakable. Sentai Filmworks also made some big announcements involving a couple of English dubs announced such as Made in Abyss and Armed Girl Machiavellism as well as the release details for Legend of the Galactic Heroes worth a whopping $799. That became a huge talking point on Twitter with how expensive the release is. Although when you see what's included, you get an idea as to why the price tag is as high as it is. They also mentioned about a couple of simulcasts, as well as Devil's Line, getting a DubCast becoming the first title that Sentai Filmworks will be producing a dub weeks after it premieres in Japan.
Sentai Filmworks announced they WILL BE DUBBING Armed Girl's Machiavellism pic.twitter.com/pa9paFtssN

— Soldier 24 CJ Maffris (@SeaJayMaffris) March 30, 2018
Announcement: VIZ is set to publish the French manga, Radiant, in English. Vol.1 releases September 2018 followed by Vol. 2 November 2018. pic.twitter.com/3QzrskLEBI

— VIZ (@VIZMedia) March 30, 2018
ANNOUNCEMENT: Legend of Galactic Heroes LE drops in July. Preorders at the booth. #AnimeBoston2018 #SentaiPanel @SentaiFilmworks

— Dub Talk (@DubTalkPodcast) March 30, 2018
This year with guests, Anime Boston didn't have the most extensive list that I've seen in years past (especially when looking at the guest list last year). It wasn't bad, considering who Anime Boston did bring in for the weekend. Toonami Faithful had the chance to talk with Steve Blum, Mary Elizabeth McGlynn, Josh Grelle, Kaiji Tang, Scott Gibbs, and Caitlynn French at the convention. While I kept most of my questions to focus on the block, there were a ton of off-topic questions that were fun to hear answered. You'd be surprised to hear one of Kaiji Tang's favorite anime (current), as well as how much Josh Grelle loves Yuri!!! on Ice. But it was indeed interesting to hear how both Scott Gibbs and Caitlynn French are excited about HIDIVE's DubCasts. All were a lot of fun and cannot wait to show fans what they had to say about anime as well as Toonami. For those wondering, these press panels will all be released at the same time. However, those with the Toonami Faithful Pass will get to see them a month before they are released to the public. So if you wanted a reason to subscribe, this might be the time.
Speaking of Toonami, there wasn't any announcement made about the block. Usually that's the case, but considering all the shows that are ending soon, I thought there might have been a shot of that happening. But there wasn't anything concrete to say this will happen, or this won't happen. At Anime Expo last year, a couple of panels wanted to make a Toonami announcement for the block, so I thought some things could have happened at Anime Boston. But the industry guests are happy with how things are for Toonami and are excited at the possibility of Toonami going for a non-action centric anime to air on the block.
.#OnlyToonami @AnimeBoston pic.twitter.com/e0tcigoDlF

— Steve Blum (@blumspew) April 1, 2018
For me, I think the best panels had to be a toss-up between Anime Unscripted (which is always fun to watch) as well as the HIDIVE game night where attendees had to guess Sentai Filmworks titles that were choreographed by Scott Gibbs and Caitlynn French. Both have some impressive skills and were funny seeing them try to portray all the titles. It was fun and successful in my mind which is good considering it was HiDive's first convention to attend. There were a few other fun panels that I was told about like the Re: Zero English dub premiere. As well as a panel with the Japanese voice of Franky (Kazuki Yao) who dropped some pretty cool speculation when asked about the character Bon Clay with his conception as well as a possibility of him returning to the spotlight like he did at Impel Down (NOTHING CONCRETE).
#AnimeBoston has spoken and they chose Rem as the winner in the Re:ZERO #WaifuWars! pic.twitter.com/lLsxO1fr7H

— Funimation (@FUNimation) April 1, 2018
For me, Anime Boston was actually more relaxing than it has been in years (which is a good thing). I never felt like I was in a rush to get to all the different panels. I got to see a ton of familiar faces that I always enjoy seeing. The guest list was smaller but had a massive impact for everyone who was at the convention. Sentai Filmworks and VIZ Media came locked and loaded to give industry news fans all kinds of announcements that we crave and stuff that I'm excited for (especially Radiant and Devil's Line DubCast). I cannot wait to get the content I gathered from all the fans to enjoy as I have a feeling they will be huge favorites. I look at this convention with resounding success and cannot wait to see what Anime Boston has in store next year.
Thank you @AnimeBoston I absolutely needed this convention in my life once again! Such a fantastic time. Can't wait to do it all again next year! Bang! pic.twitter.com/EaewRdQrpc

— Soldier 24 CJ Maffris (@SeaJayMaffris) April 1, 2018
C.J Maffris is an editorial writer for Toonamifaithful.com. Feel free to follow C.J on Twitter @SeaJayMaffris