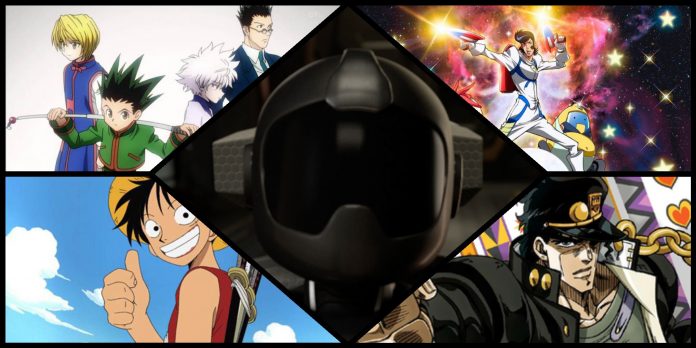 As the decade winds down, people all over the world are reminiscing on their favorite media of the 2010s. Of course, Toonami Faithful isn't missing out on all the fun. Join us as we look back at what we loved about Toonami in the 2010s and the top of our respective wishlists. 
Everybody has their own reasons and criteria for selecting their favorite series, whether it be the fantastic story, the compelling characters, or an impact on the medium itself. With over 70 series that have aired on the new iteration of Toonami, there's undoubtedly enough variety in the block's repertoire to formulate an eclectic list of favorites. With such a hefty pedigree of top-notch animation, it wasn't easy for us at Toonami Faithful to pick one that stood out among the rest. As a result, we decided to have all our staffers pick a single show that broke the mold and left an enormous impression on our Toonami experiences. 
Alien.Renegade – Space Dandy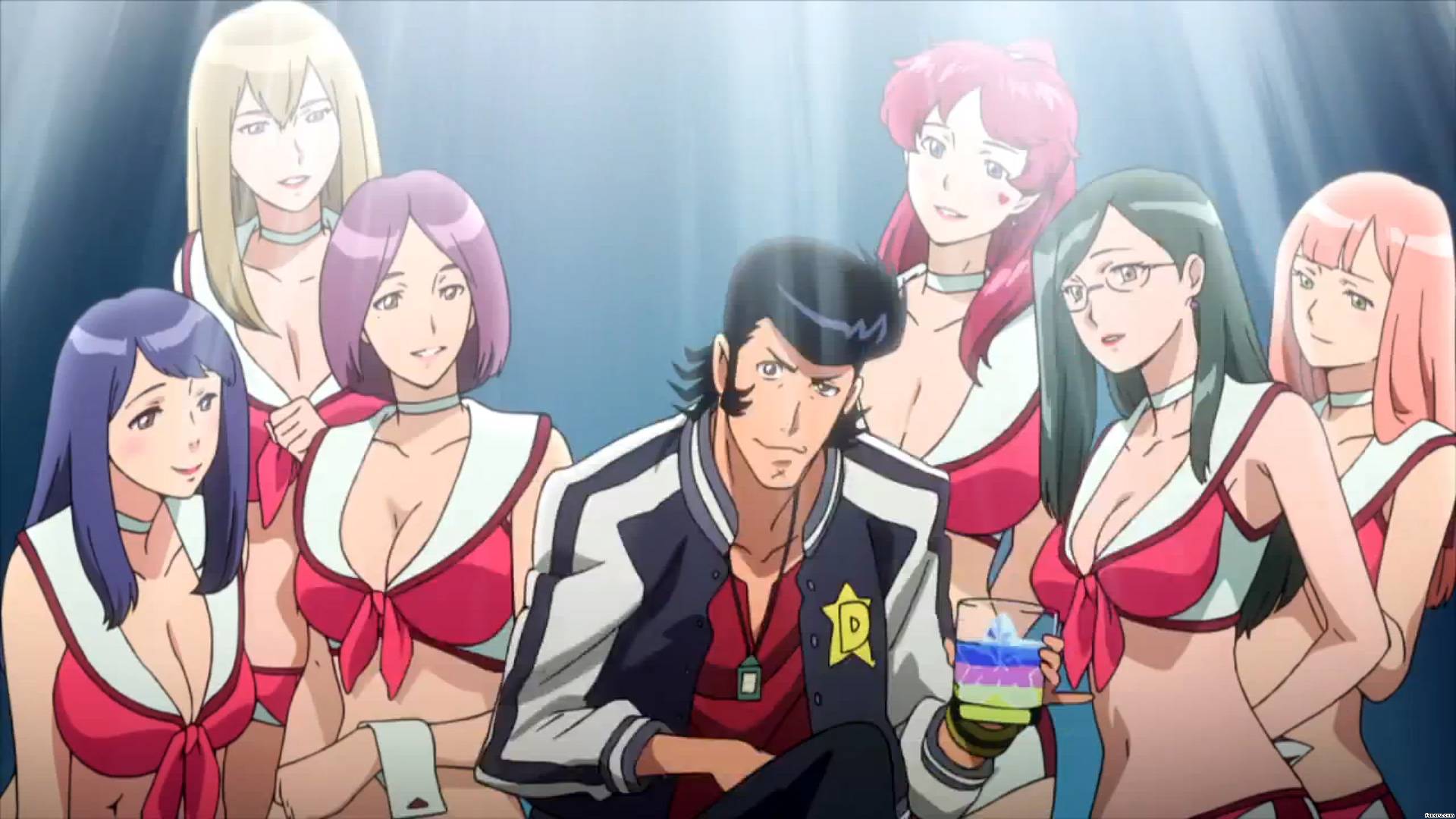 I don't know about you, but nothing in Adult Swim Toonami's entire run hit me harder than seeing and hearing the words "World Premiere" every week. Space Dandy gave the block a good number of firsts: the first Shinichiro Watanabe production outside of Cowboy Bebop to air on Toonami, the first anime to air concurrently on American and Japanese television, and the first SimulDub to air on Toonami. It goes without saying that Dandy, directed by one of anime's most beloved craftsmen, is godlike, but that alone doesn't describe the impact of this show. 
For one, Space Dandy spearheaded a renaissance of sorts in the Adult Swim Toonami world, captivating a smorgasbord of new fans and reviving overall interest in the block after the comparatively slow years of 2012 and 2013. Second, the success of Dandy in America completely morphed the western anime world as we know it. What started off as a one time venture eventually evolved into Funimation's SimulDub initiative, pumping out English dubbed content at record-breaking speeds. Within the past few years, both Sentai Filmworks and Aniplex have thrown their hats into the ring to produce high quality content at quicker speeds. Outside of the industry perspective, Space Dandy was, without a shadow of a doubt, the most fun and entertaining experience I've had watching anything in the past ten years. I'll never forget the time I spent screaming, laughing, crying, and being confused about the show with all my friends, and nothing that's aired on Toonami since then has given me that same experience. Space Dandy is not only my favorite Toonami show of the decade, but my personal anime of the decade as well. 
The only remaining question I have about Space Dandy: "Why in the name of everything holy did this series not catch on?!"
Umeko – Megalo Box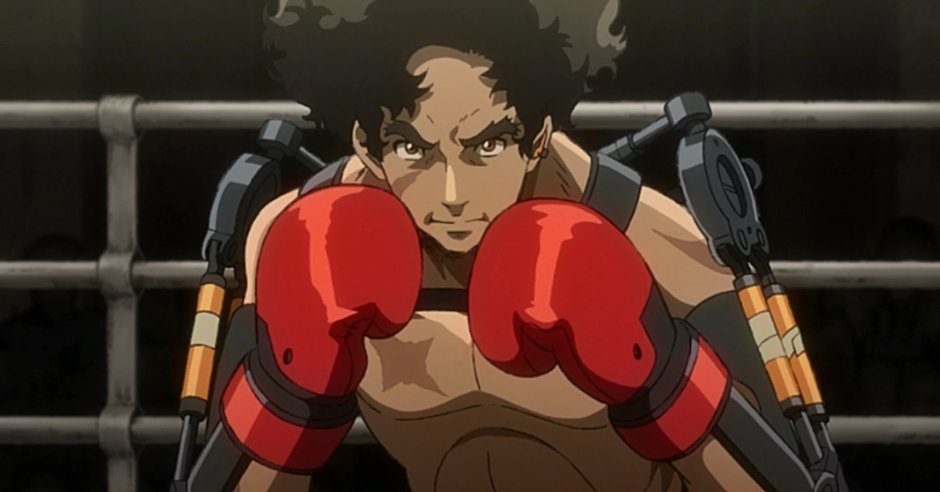 It was hard to narrow down my favorite anime that aired this decade on Toonami. There were so many that I enjoyed. However, Megalo Box stood out to me the most. Usually, sports anime don't interest me but I'm a sucker for a good story. JNK.DOG (pronounced Junk Dog) meeting Yuri was the best thing to happen to each of them. Their first match (which was in JNK.DOG's underground ring) and Yuri's invitation for a match at Megalonia set the stage for their rivalry. This motivated both of them to be at their best. JNK.DOG became Joe and trained like never before to make sure he has a second chance to be in the ring with Yuri. Along with Joe, his trainer Nanbu and an orphan named Sachio form Team Nowhere to help climb to the top of the ranks to make it to Megalonia. 
I enjoyed witnessing the story of an underdog making it to the top. I couldn't help but root for Joe through his training in hopes he made it to Megalonia. The animation had an old school feel with the sharpness of HD which was beautiful. Joe looked to Spike Speigel to me (Cowboy Bebop is my favorite anime of all time) so he had my attention from the beginning. The hip-hop influence of the music had a magical blend with animation. Sachio had a moment when he expressed his feelings through hip-hop. Megalo Box is a top-notch anime and it was an excellent choice to have its run on Toonami. Many fans requested it, and it felt like the first underdog series that had the backing of the Toonami Faithful in a long time. Which if we remember, what makes the block so special! And who knows, maybe next decade I'll get to write about the second season of Megalo Box.
Sakaki – Hunter × Hunter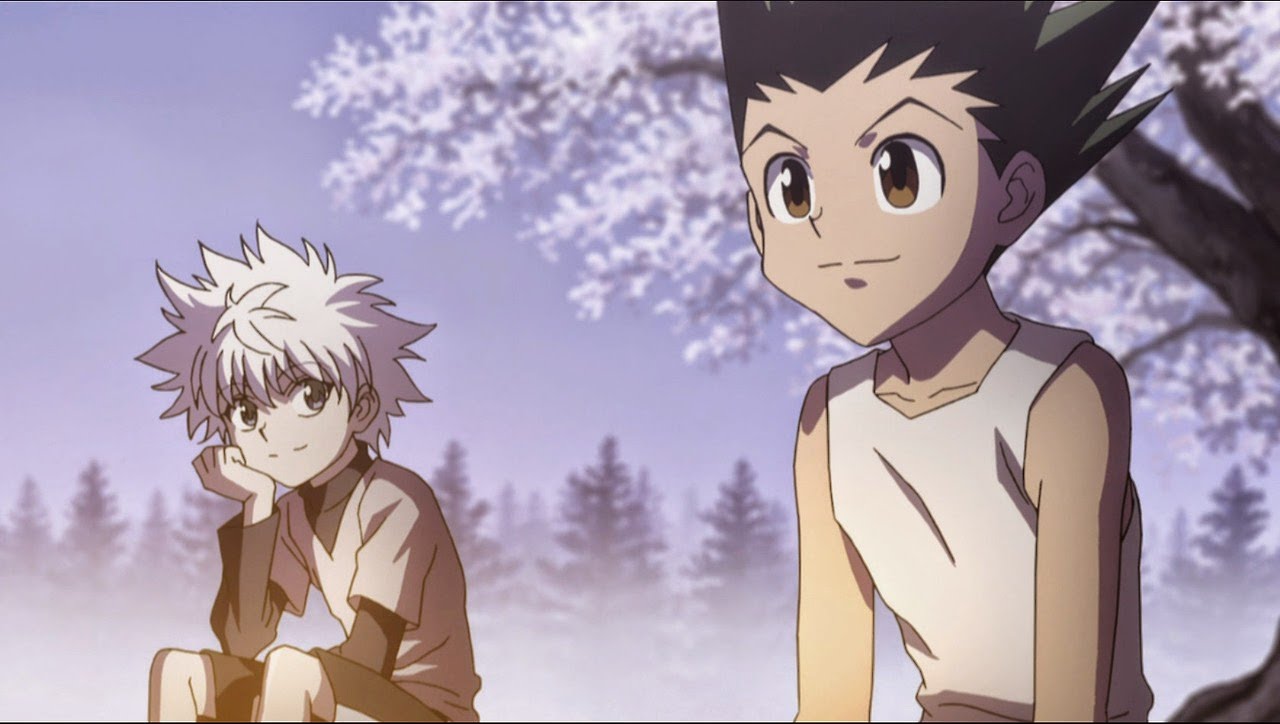 There are so many beloved shōnen out there, especially those that come from the pages of Weekly Shonen Jump. Though for as many people love these series, some people don't. Except for one, perhaps – Hunter X Hunter (HxH). For the most part, talk of the series' 2011 incarnation has been positive – especially the Chimera Ants arc. I think it can be genuinely said HxH has one of the most beloved adaptations in recent years. And the fan-following it created thanks to its Toonami run, cannot be understated enough.
Spearheaded by the classic anime studio Madhouse and written by one of Shonen Jump's most popular mangaka, Yoshihiro Togashi, this series was a shoo-in for a Toonami broadcast once VIZ Media licensed it. Even though it hit the block well after the Japanese run, people still eagerly anticipated Saturday nights to experience it for the first time or relive the series with an incredible English dub. Conversations that had started to fade after the initial airing was revived and clamor over the hunters was insatiable. Everyone wanted to watch Hunter X Hunter, and there were few naysayers to be found. I enjoy the series for just how different yet familiar it is as it simultaneously endears itself to and subverts shounen tropes. Togashi's got a deft hand for creating instantly likable yet complex characters, and a nuanced battle system that keeps confrontations fresh. Add to this a soundtrack that can go from emotional to silly to powerful and Madhouse's amazingly done animation, and you've got a classic.
Hunter X Hunter really is a series that helped shape the Toonami block – gaining a following even as the show aired later into the night. People would stay up late just to see their favorite characters, and that says a lot for an already packed block of programming. While the arguments over which shounen adaptation is the best will probably go on in perpetuity but whenever Hunter X Hunter comes up in conversation, the consensus will undoubtedly be that it is one not to be missed.
Daniel (AnimeSavior) – Sword Art Online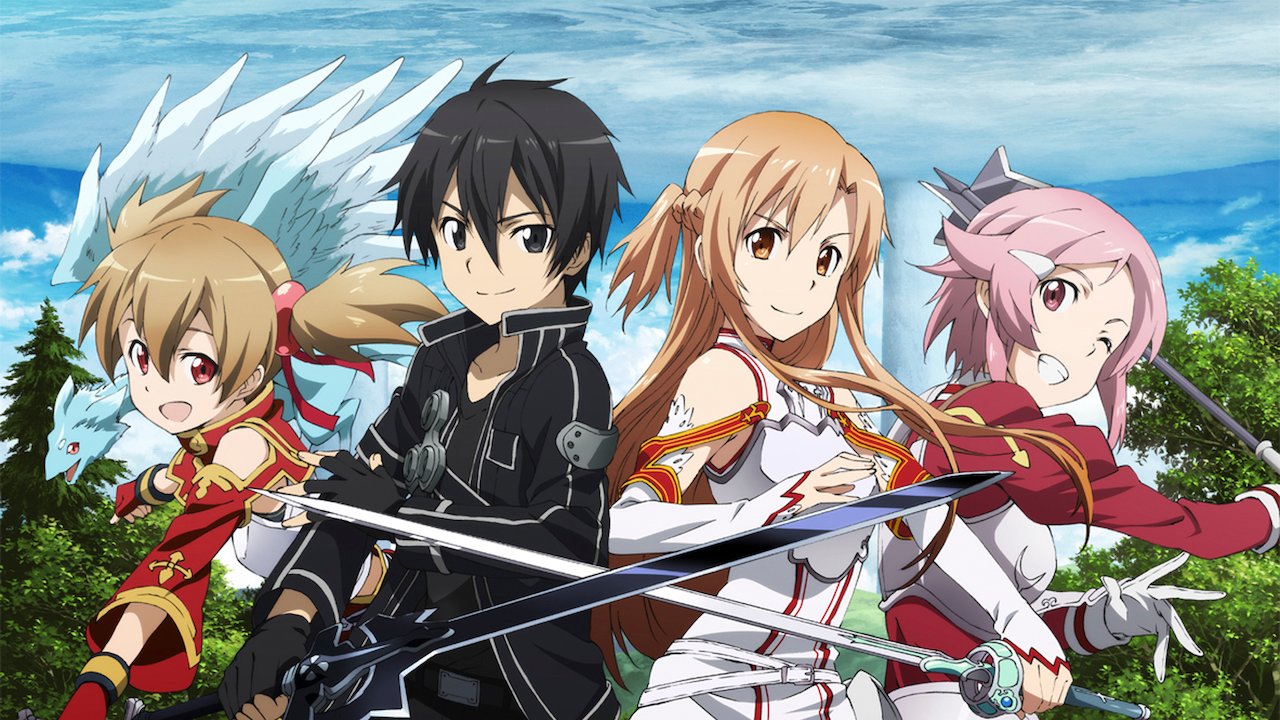 My pick for ToonamiFaithful.com's All-Decade selection would be the Sword Art Online franchise (SAO). With its large impact not only on Toonami, but anime in general, SAO may well be considered the Gundam of video game and "isekai" based anime. It may not have been the first, but is undoubtedly the most popular and influential of the lot as there has been a massive boom of such titles ever since. This franchise has been a big eye-catcher to many with the usage of strong and relatable characters, intriguing settings, and a look into what the future of video gaming could be when virtual reality becomes possible. Plus, Kirito and Asuna's relationship has been considered as one of anime's most memorable couples ever. Add on some of the moral and social issues that will likely come about as our world becomes more digital-based, along with great visuals by A1 Pictures, memorable music by LiSA and Yuki Kajiura, and a well-produced dub, among other factors, it's perhaps no surprise that this is one of the more popular anime franchises in the 2010s.
No show is perfect, however, and complaints and criticisms have been well documented and then some. Yet, Jason DeMarco has mentioned that SAO still does well for the block despite some of the negative feedback he has received, and all of the cast and crew are generally thankful that this show is on Toonami. And Sword Art Online's success has led to Aniplex and other distributors have more confidence in investing their top hits into the better cartoon show, giving fans many of the dub premiere shows enjoyed today. With its continued excellent ratings, social media buzz, and strong presence in the convention scene, Sword Art Online's impact can't be denied and I expect that fans will enjoy future seasons well into the next decade.
HappyKuroKitty – Samurai Jack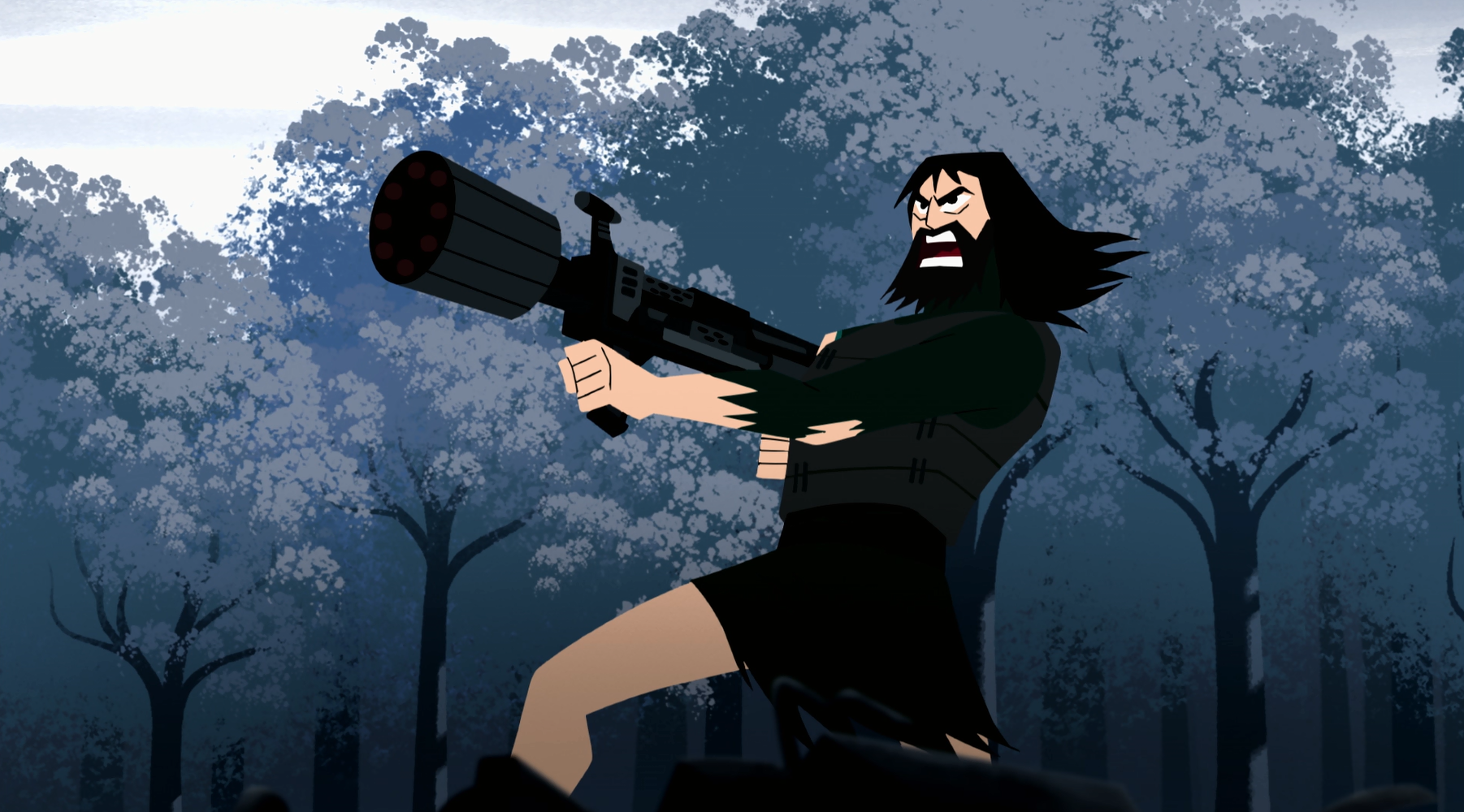 In 2001 we were flung into a dystopian future alongside a pure-hearted samurai warrior fighting to destroy the evil Aku and restore the past. It was a show like nothing I had ever seen, a vibrant animation of stark angles, long silences, and fierce action sequences. Much to my frustration, the series end in 2004 left the story of Jack unfinished, while fans like me clung to a hollow hope that one day, Jack would return to defeat Aku.
And by a sheer miracle, Jack returned in 2017, but he looked very different from the pristine and disciplined Samurai we had all come to know and love. Roaring in on a motorcycle, this Jack has abandoned his traditional garb and style. Fifty years have passed; he is grizzled, weary-looking, and battle-hardened. Then, two unthinkable things happen: Jack kills a living creature, the daughter of Aku, and loses his sword. I was hooked! Such intense character development is precisely the compelling story I wanted to explore – after all, I had aged as well during those 15 years of waiting. I was not disappointed. This season of Jack brought us through his journey of redemption and rediscovery. Jack becomes a true hero in every sense, this time armed with the sincere hope and determination it takes to defeat Aku finally. Jack, in both decades, has everything that I love. Despite his struggles, he always returns to the light and his inherent good nature.
Beyond my experience as a viewer, the show had a profound impact on the success of Toonami for the remainder of the decade (and crossing over into 2020). It became one of the most successful productions Toonami ever broadcast; each episode had record – high viewing numbers, an incredible feat for an original Adult Swim production. The success of Samurai Jack has arguably paved the way for the trend of original content and partnerships we are continuing to see on Toonami, such as the supernatural horror series Uzumaki. As we enter into the new decade, we won't entirely leave Jack in the past, and for that reason, he stands solidly as my number one pick for this decade. My only regret is that we never did learn Jack's real name. 
Colt/AmbientVirus – The Promised Neverland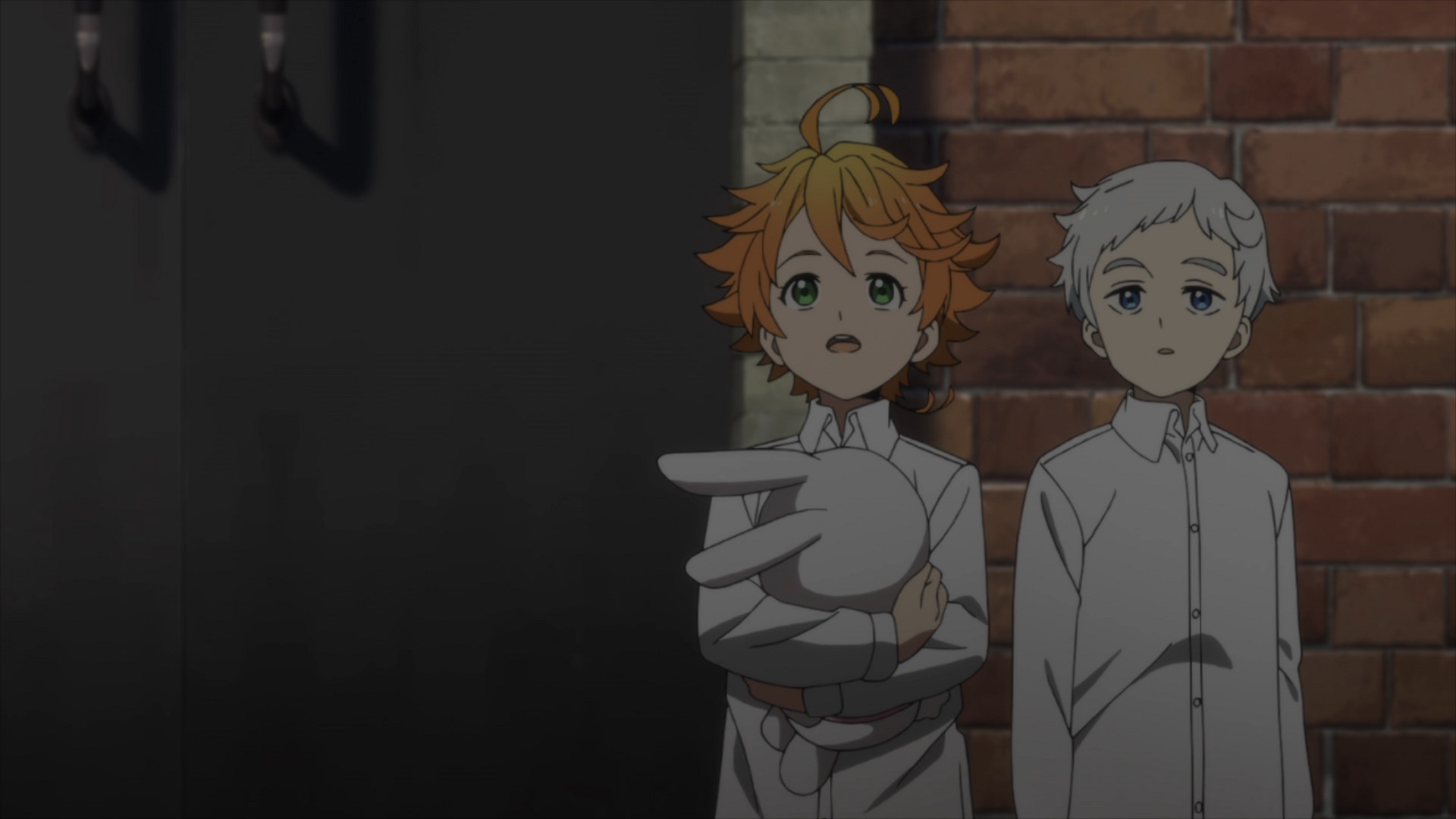 My pick for Toonami's All-Decade selection is The Promised Neverland. I don't think I have seen a show that had so much going for it in a long time. Not since Fullmetal Alchemist has captivated me as The Promised Neverland did. The show is a masterpiece of writing and suspense that had me hooked throughout the entire run. It's also the first non-action (at least to me anyway, I classify it more as suspense) show in a long while to air on the block. Probably not since Parasyte did we have a show similar to this where I could call it what Toonami should have been airing. Adult oriented action, or at least not the obvious stuff.
Now while that may sound odd, this is ME we are talking about here. I've wanted more shows that deviated from the standard "Dragon Ball" style of action and go beyond that. While we have seen some progress (though it's very little in my opinion), it's gotten better in the current years. Though I pin that more on them just having burned all the more obvious shows off already. Still, the fact that Toonami grabbed a series like The Promised Neverland brought me such joy that I had to make it my selection. I find it to be the gold standard for a drama series and believe that it should be viewed as a benchmark for any new non-action series to come Toonami's way. Thanks to how successful The Promised Neverland was, it should be viewed as series Toonami might want to look into for the future.
Varun Gupta (VLordGTZ) – JoJo's Bizarre Adventure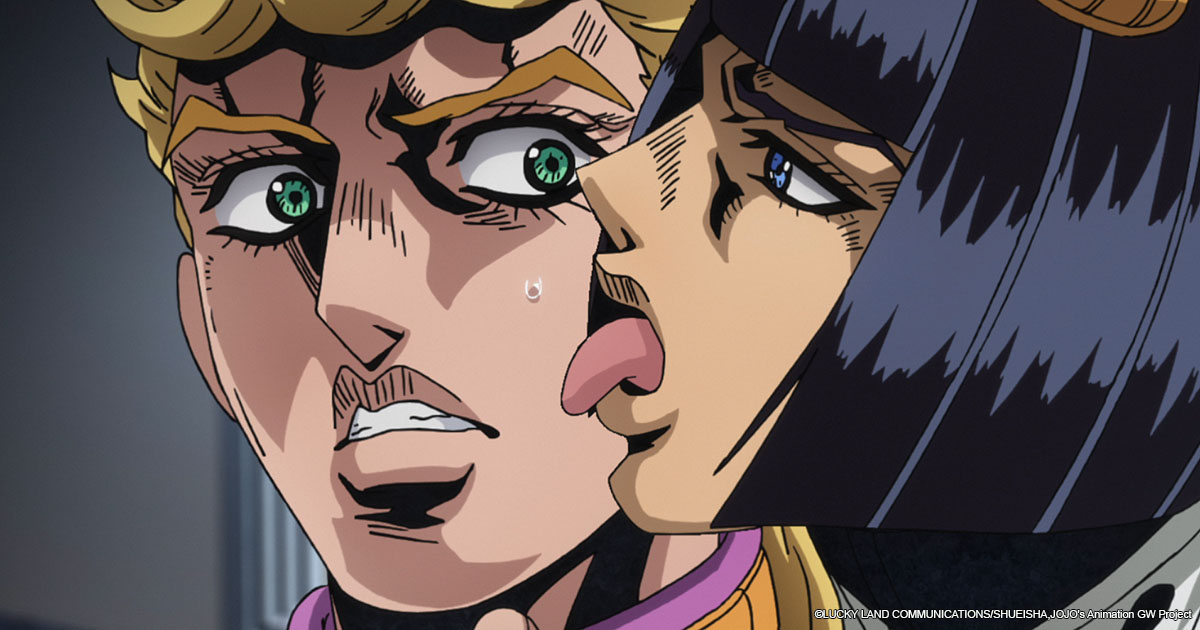 Toonami aired a ton of series this decade that I loved to death, but few gave me as much joy as JoJo's Bizarre Adventure. This series has always had a troubled history in the U.S., so having it in this article is a testament to how enjoyable the Joestars are. Despite the franchise's massive popularity in Japan; the anime had to overcome many hurdles to be brought over into English. By being on Toonami, JoJo was finally able to reach the wide audience that it long deserved making it easy to select it for my Toonami All-Decade series.
It's a one of a kind show. From the very first conflict between Jonathan Joestar and Dio Brando, you are immediately drawn into its crazy story. That said, what makes JoJo even more special is how that story becomes increasingly stranger over time. In only a few episodes, a mere battle over inheritance quickly develops into a supernatural battle series. The series doesn't try to confine itself to a singular idea, and that allows its story to continually feel fresh. This innovative approach can also be seen in the fights themselves. While the battles in JoJo start as a test of strength, they slowly shift to a more strategic focus. Combat is no longer about who has the strongest power, but who can use their abilities more effectively. It's an interesting approach for a battle-focused series to take, but it's handled wonderfully even in the most baffling circumstances. When a series can get you invested in a rock-paper-scissors battle, you know it's doing something right. JoJo's focus on legacy is another aspect that makes it stand out among its fellow action series. Every "part" dramatically changes the status quo, introducing a new cast of characters and setting. It provides a new perspective to every storyline, while also serving as a thematic passing of the torch to the next generation of the Joestar family. Each "part" of JoJo feels like a smaller piece of a broader history, and seeing that history grow over time is simply fascinating. It continues to be a large presence on this iteration of Toonami, and it's fantastic to see JoJo resonate with fans.
Even as I watch Golden Wind on Toonami, I'm still impressed by the series' consistent balance of ingenuity and entertainment, and I'm glad it's a part of Toonami's history.
Darrell – Mobile Suit Gundam: Iron-Blooded Orphans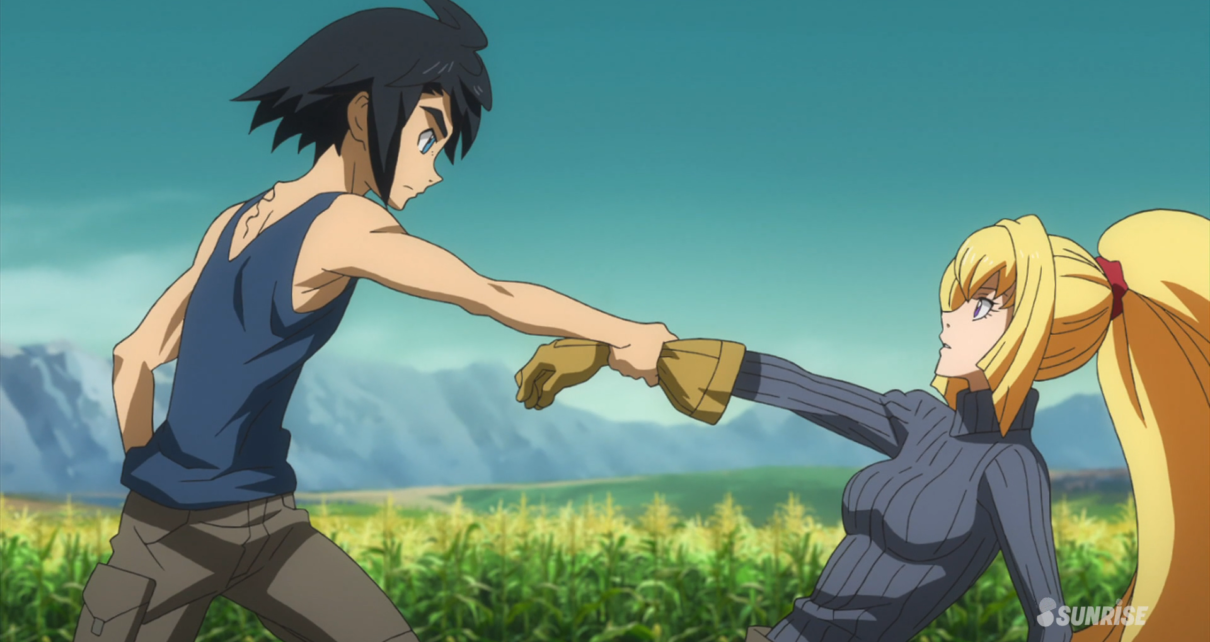 When thinking about my selection for the Toonami All-Decade series, Gundam Iron-Blooded Orphans (IBO) struck a chord with me even more than Bleach (can you believe I picked something ahead of Bleach!). IBO had elements that fit a narrative that I'm familiar with, and I think many could relate as well. The underdogs (the child soldiers) coming from nothing to become an influential military power through hard work and sacrifice. The fact they were child soldiers is something I'm knowledgeable about, and when the term human debris was used in this series, it hit me like a ton of bricks. In the real world, that is what a child soldier was for rebel armies or regimes that preyed on these young men. 
Iron-Blooded Orphans became an easy selection for me because it gave a realistic narrative of what happens in war and how heroes can fall from grace and how villains can become the hero. I loved the animation styling, the storytelling was good (not perfect, but solid). But the biggest strength for IBO was how this series began a trend to bring more Gundam series on the block. Much like how Gundam Wing put the mecha genre on notice, Iron-Blooded Orphans did the same for the new generation of Toonami fans, while nodding their cap to the older ones who remembered the old saying, "space is the place." While this series won't have the same type of impact Gundam Wing did, it's hard to ignore the message that Toonami fans still love Gundam, and this series help revitalize it. Iron-Blooded Orphans was a beautiful haiku that a samurai would have been proud of knowing that in their final moments of life, all of it would be written across the heavens and falling back to earth like cherry blossoms.
CJ Maffris – Akame ga Kill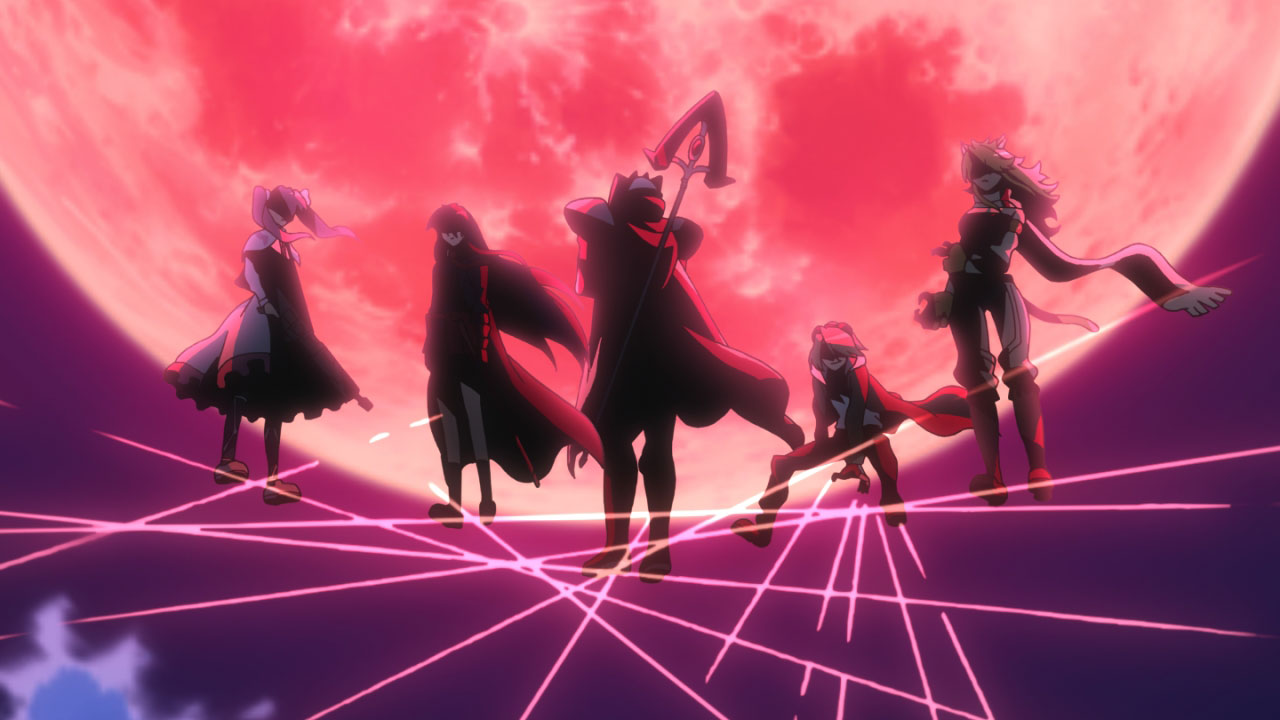 When thinking on a series to choose for Toonami's All-Decade list, I wasn't sure what criteria I would use. If I'd pick my favorite show, you'd hear me blabber on between My Hero Academia or Black Clover. Or I could pick a series that captivated the audience like Kill la Kill or Parasyte the Maxim. Maybe I'd write about the best anchor Toonami's ever had with Dragon Ball Super. However, the more I thought, the more it made sense to write about a series that had a lasting impact and garnered attention, whether that be good or bad. And as time went on, my mind kept going to the series Akame ga Kill and thus made it clear as to which series should get my vote.
I have to go with Akame ga Kill simply due to the significance the series played for Toonami's history. Having history on its side, Akame ga Kill had the best television rating for a debut (a record that I don't see falling anytime soon). It was also the first Sentai Filmworks licensed show to air on the block and set the table for the two sides to begin a partnership. Ever since Akame ga Kill, other series like Parasyte the Maxim and Food Wars have gotten a chance to shine on the block. Plus, Sentai Filmworks is all in when it comes to getting a series of there's on the beloved block, creating an excellent social media footprint that isn't lost on fans. It's something that many look forward to and why more Sentai Filmworks shows will be requested. Akame ga Kill itself wasn't the most spectacular series, but it made sense for it to air on Toonami. And the fact that it added the plot device where anyone and everyone could die (including main characters) certainly made it a fun and worthwhile show to place all their bets on for the future. Sentai Filmworks wanted this series to be their first, and I can't argue with that choice for both Toonami and my All-Decade series.
Sketch – One Piece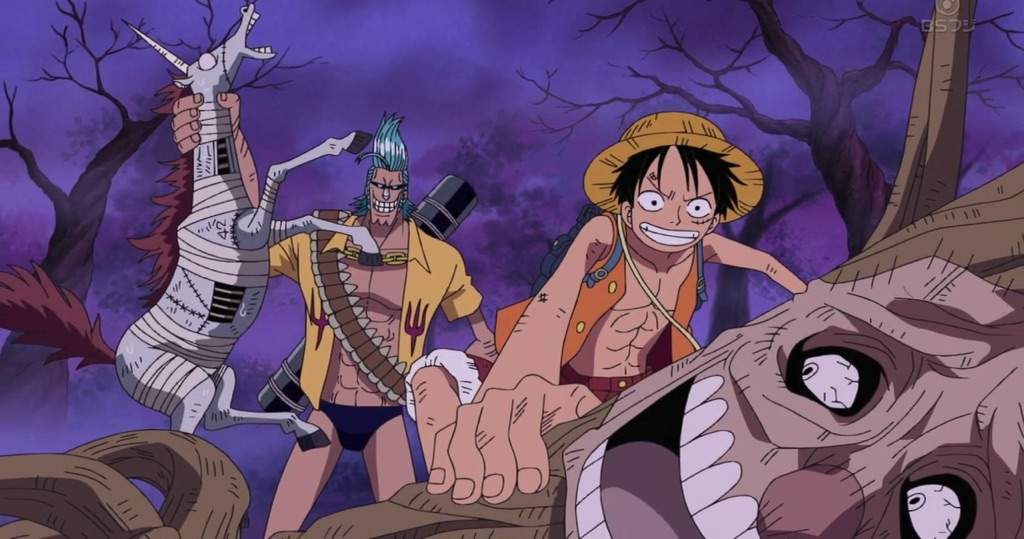 Every show was the most important to someone's weekly Toonami experience, and for me, in this decade, that show was One Piece. The series is my favorite anime bar none, and watching it together with the Toonami viewers was an absolute treat. This era of Toonami treated its viewers to the phenomenal Water 7 and Enies Lobby arcs and followed that up with the fun and atmospheric Thriller Bark arc. One hundred seventy-eight episodes full of fantastic adventures, heart-warming and heart-breaking drama, and laugh out loud antics. The arcs included standout moments: like Usopp challenging Luffy for the Going Merry, Robin crying out to the Straw Hats that she wants to live, the crew saying goodbye to their beloved ship, and Brook telling the story of how he became of the sole survivor of his crew. We got to share those moments, watching it together on Toonami. That was an extraordinary experience. While various parts were a slog at the pace of one episode a week, the characters are so great and fun to watch that it was always worthwhile to stay to the end of the block to watch. While it was painful to see One Piece go off the air again, I will forever be grateful that the Toonami crew gave it every chance they could and aired it for nearly four more years. Unfortunately, One Piece's legacy on Toonami and the reason it was a significant player in this decade of the block's history, isn't a positive one. 
Its presence between 2013 and 2017 was a testament to how far the Toonami crew and other staff at Adult Swim were willing to go to keep a show on the air. However, it also proved there was a limit to how low they could set the bar. One Piece's sudden removal caused a rift between some viewers and the very people who tried their darndest to keep the series on television. The decision not to renew One Piece for Toonami came down to more than just the shows performance, but going from saying everything was fine to admitting One Piece had not been meeting expectations for a while. It made those viewers question if they could trust anything the Toonami staff says. Up to that point, even the biggest flops on Adult Swim's Toonami were able to finish airing. Having a show pulled mid-run is still extremely rare for Adult Swim's Toonami, and it has only happened to Boruto since. For some viewers, One Piece's sudden removal has considerably soured their Toonami experience and done irreparable damage to their trust in the Toonami crew. It became the first series to put the rest of the schedule on notice, which might feel silly in the grand scheme of things. But I find this sudden removal to be an important part of Toonami's history for better or for worse. 
Paul Pescrillo – Parasyte -the Maxim-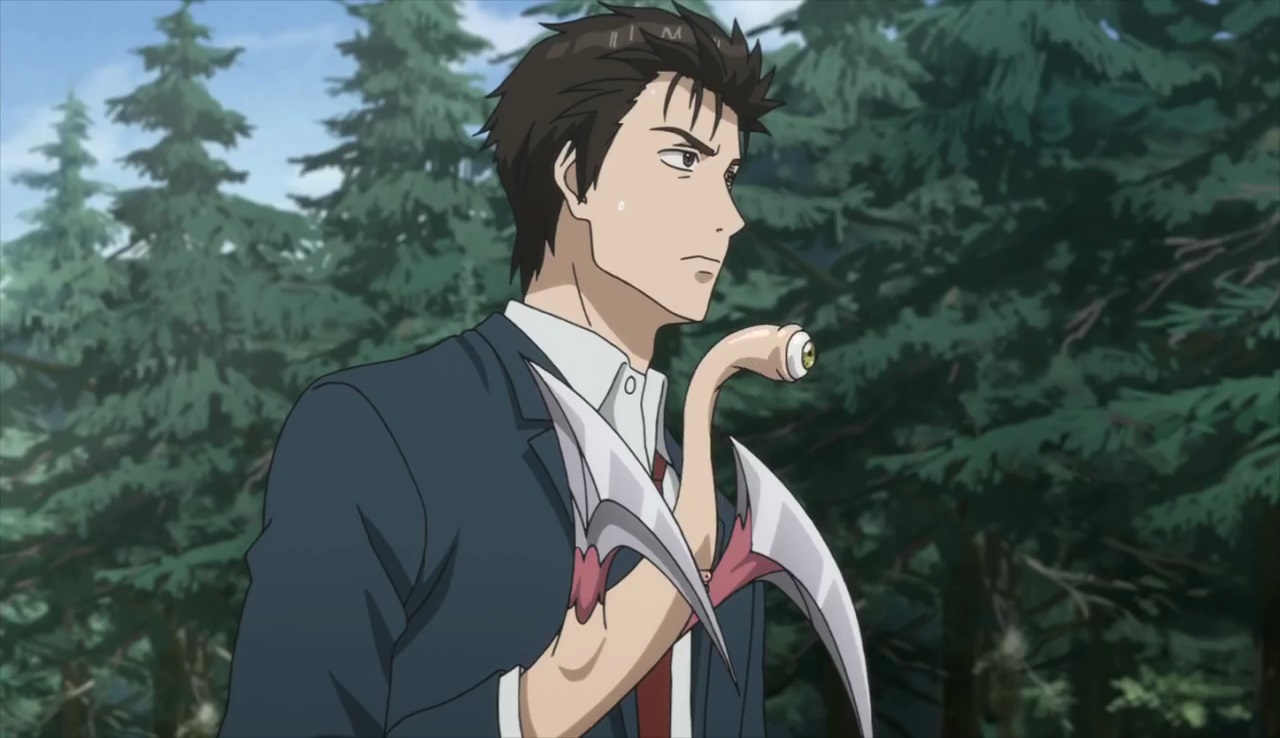 As an old school Toonami fan, it's hard for a show to grab my attention. My top five Toonami shows of all-time demonstrate where I put more stock in series that played from Toonami's past. That said, there has been one show that has impressed me so much that I tweeted, "This is the best show to come to Toonami since it came back on Adult Swim." A lofty statement, but I stand by it to this day. The show I'm talking about is Parasyte the Maxim (Parasyte). This horror anime came out of left field, as it didn't fit the typical shōnen mold that Toonami is known for airing. It has all the action Toonami fans are accustomed to seeing, yet brought in an element of drama that seldom gets the attention from viewers. It struck the right chord with me and quickly became my All-Decade selection.
To me, Parasyte broke the door down of what type of shows that play on Toonami. Toonami is an action cartoon block, so when you select a horror anime to air, some of the older Toonami fans cringe at the thought of something without action. Even still, Parasyte had many fights that were exhilarating and enjoyable. Yet, I found myself finding the horror aspect more impactful than anything. I was drawn in by Shinichi's paranoia on whether or not he'd be found out as someone living with a parasite. Plus, I was curious as to how the humans would survive with parasites taking over. I've learned because of this show to keep an open mind on checking out other series that aren't geared toward the Battle-Shōnen audience (and I think many others would look at Parasyte as the most prominent cause for that open-mindedness). And if that wasn't enough, it brought Sentai Filmworks into the fold to work with Toonami. So for me, Parasyte the Maxim has a much more significant impact than only seeing more adult content on that block. It paved the way for less action-centric series to find a home on Toonami and help establish a great relationship with yet another anime licensing company!
What a turbulent decade for animation this has been. At the beginning of the decade, none of us expected to see T.O.M. and S.A.R.A. on TV screens again. Seven years later, here we are with a wonderful community full of like-minded and multi-talented folks who have a genuine passion for all things Toonami. All of us at Toonami Faithful are grateful for not only the Toonami crew for reviving the block but also the loyal fans that help keep the better cartoon show running every week. With great things coming in 2020 and beyond, I'm sure we'll see no shortage of fantastic series worth following. Here's to hopefully another decade of the best action animation on the airwaves.
Alien.Renegade is a writer and reviewer for Toonami Faithful, a Toonami-styled video editor, and the creator of many Toonami-inspired tracks. You can follow him on Twitter @AlienRenegade