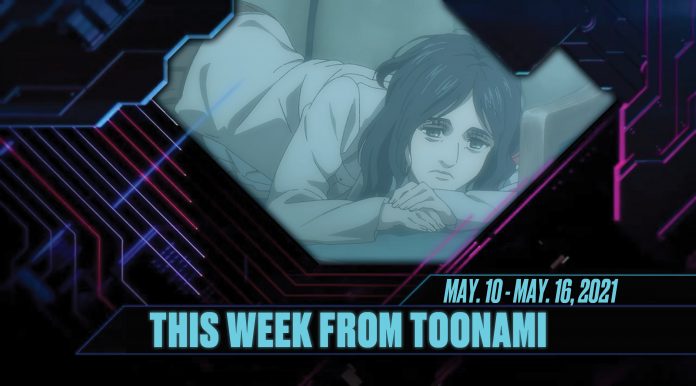 Welcome back to another installment of This Week From Toonami, your regular recap on all things related to the block. Fans were excited to see Dr. Stone return with its second season, and so were we! Several fans have also observed that for the first time in a while, Toonami's lineup is stacked with Shueisha's publishing branch, Weekly Shonen Jump. Pretty neat, right? So, without further ado, let's get right into the news!

Demon Slayer is continuing to be a huge box office success in the U.S. The film Mugen Train has become the fourth highest-grossing anime movie to hit the states. Just above $40 million, Mugen Train is close to overtaking spots once held by Pokemon featured films! It's a tremendous accomplishment, and it will be interesting to see if it can take the number one spot. It also begs the question that since it's doing so well, will Toonami cave and end up broadcasting it to their audience.
As many readers here might be aware, both Swimpedia and Toonami Squad have formed a partnership to help bring all kinds of info to fans of the iconic block. This week Swimpedia compiled a complete schedule of the Cartoon Network era of Toonami. These lists include the Midnight Run, Rising Sun, you name it, it's there. The founder of Swimpedia (Kevin Moncayo) also sat down with Toonami Squad for an interview about the project, which you can read here!
Toonami Faithful has missed the convention circuit since the COVID-19 pandemic halted large gatherings of people. However, as the world continues to move forward to return to normalcy, Anime Expo will once again hold a virtual convention to give fans something to enjoy this Fourth of July weekend. However, this year there will be an entry fee of $5, and these proceeds will all go to charity (Hate is a Virus commUNITY Action Fund). What's interesting is that not only can you watch the panels and events live, but there will also be a VOD option from July 5-16 (if you attend). Tickets are available now if you are interested.
In the most recent manga chapter of Sword Art Online: Project Alicization, it has been revealed that the following chapter (30) will be the final one for the series (slated to end on June 11). This news shouldn't come as a surprise since every manga series eventually ends (except for One Piece); it's satisfying to know that the Project Alicization story will be concluding this year hopefully as it intended.
If you live in Europe and love One Piece, then here is some excellent news for you. Crunchyroll announced that a large portion of their One Piece catalog (episodes 326-746) would be available with English subtitles on May 16. The territories that can now see these episodes include the United Kingdom, Portugal, Ireland, and many other countries. The first 325 episodes were added to Crunchyroll's European catalog in February 2020, and the more recent simulcast episodes have also been showcased there. But now, those who want to play catch-up are one step closer to experiencing one of the greatest anime around.
The Prince of Tennis announced a special event called "TeniPri" 20th Anniversary Event -Future-, to commemorate the special occasion on Oct. 10. Both the Japanese voice cast and staff members will attend to get fans excited about the upcoming new anime project while also wearing some of the school colors from the property.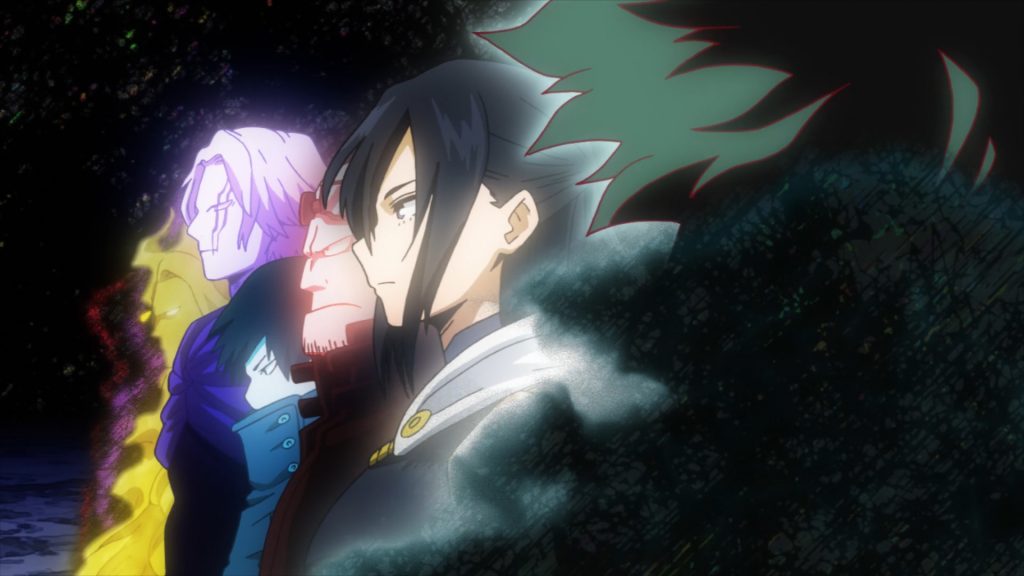 The fight between Kefla and Goku heats up in Dragon Ball Super as Kefla goes Super Saiyan to match her opponent's Sayian Blue strength. However, their sparring is short-lived when Goku uses up all his energy and falls unconscious. Kefla believes she has the upper hand until Goku rises to his feet, cloaked in a mysterious glow that Whis recognizes as Autonomous Ultra Instinct. Meanwhile, Jiren senses the Saiyan's high levels of power and begins to stir from his meditation. Pro-Hero Keigo "Hawks" Takami goes undercover at the Hero Public Safety Commission (HPSC) request to ally himself with the League of Villains and gather intel. His undercover work is ultimately the cause behind the Nomu attack a few days prior. Endeavor has been released from the hospital, and he joins his children for a family dinner that goes poorly, to no one's surprise. Midoriya, exhausted from training, falls into a deep sleep and dreams about the prior users of One for All, including a memory of a young All for One using his Quirk to swap abilities between two men. When he is startled awake from the dream, Midoriya discovers that his Quirk activated in his sleep and that now he has more questions than ever before.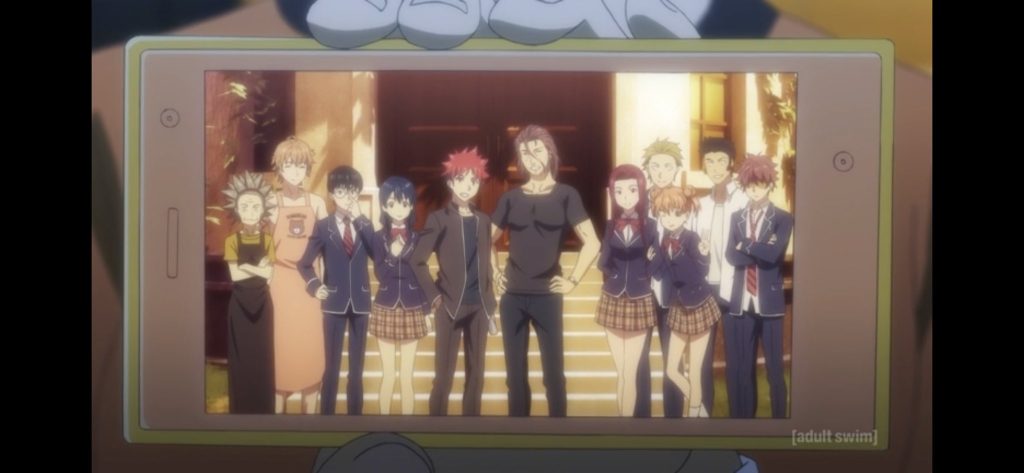 Dr. Stone's second season begins with the story of how the world fell into ruin and erased all traces of science and technological advancement (in case you may have forgotten from the previous season). This time, Senku has his sights set on tackling space technology, starting with freeze-dried ramen that can be carried and stored efficiently during the upcoming battle. The freeze-dried ramen is a hit among the members of the Science Kingdom. As he savors the result of his work, Senku reflects on his life before the petrification. Who knew ramen could be so nostalgic? Chef Eishi Tsukasa and Soma face off in a food war to determine Soma's recruitment to Central in Food Wars! The Third Plate. As both chefs prepare their venison, the vast differences between their approaches to cooking become especially apparent. Erina, Megumi, and Hisako judge the final result, ultimately ruling in favor of Chef Tsukasa's dish, even though they dread what may happen to Soma if he is drafted in Central's ranks. However, Tsukasa decides to rescind his demand, realizing that Soma's style of cooking and potential is a poor fit for the organization after all. Later, Azami Nakiri pays a surprise visit to Kyokusei Dorm. He and the other students who live there learn that Soma's father is the former second Seat of the Elite Ten Joichiro Yukihira.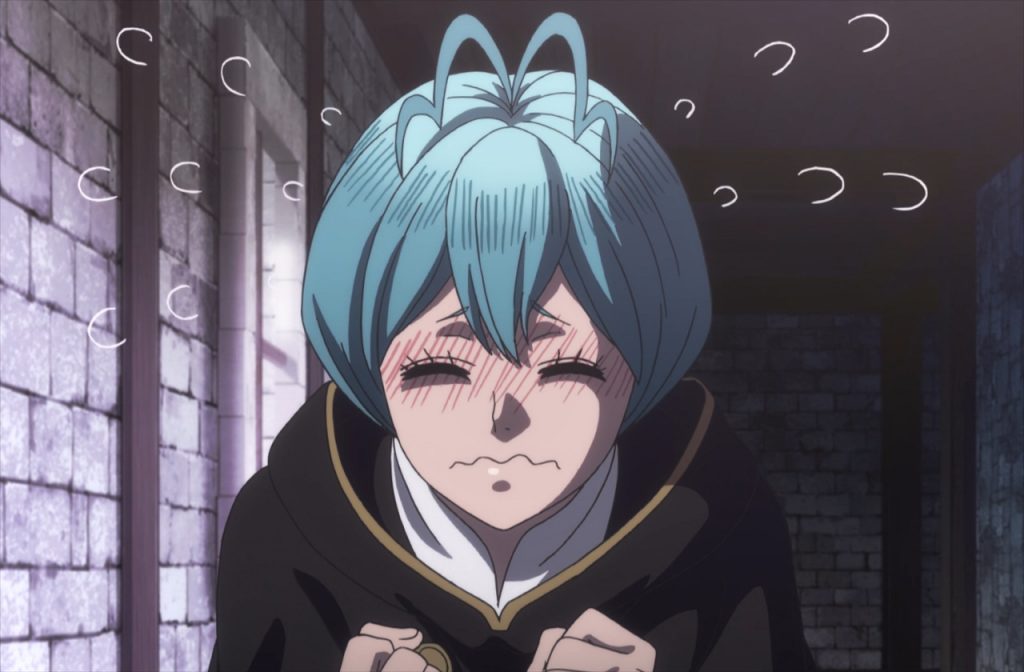 The Promised Neverland starts on a joyful note when Emma and the other children are reunited with Norman after believing he was sent away to be eaten. He explains that he was sent away to a different farm, where he escaped with other children. While he had been out, Norman discovered that demons eat humans to keep themselves from degrading into mindless monsters, so he developed a drug that accelerates that process and makes demons easier to kill. However, Emma fears for those like Mujika, who choose not to eat humans and decides to tell Norman that his plan should exclude such demons. Training for the war in the Spade Kingdom continues in Black Clover, this time with the spotlight on Grey as she tries to improve her self-confidence. She asks different members of the Black Bulls for help, and ultimately Gauche agrees to help her. Meanwhile, training with the Blue Rose Squad devolves into gossip and teasing as Captain Charlotte once again wrestles with her feelings toward Black Bull's Captain Yami.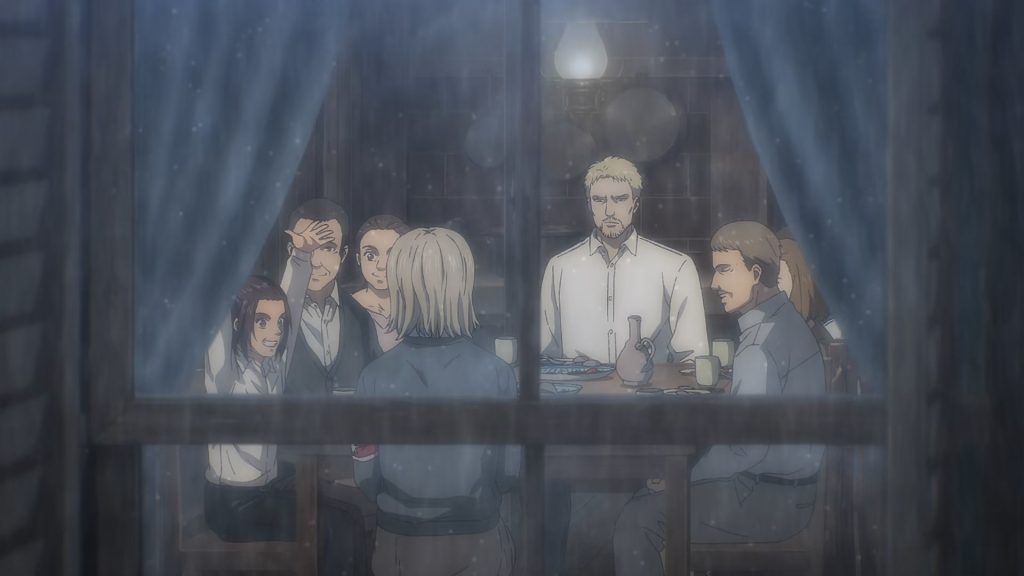 You thought he was gone for good, but surprise! Orochimaru returns in Naruto: Shippuden after Sasuke uses the Evil Releasing Method to revive him. Sasuke demands to meet with those who know everything mentioned in the scroll he found at one of Orochimaru's abandoned hideouts. Elsewhere, Naruto, Kakashi, and other shinobi scramble to find a way to stop Tobi from reviving the Ten-Tails and activating Infinite Tsukuyomi. Despite their resolve to do so, Tobi informs them that he can still start the genjutsu even if Ten-Tails' revival is incomplete. Naruto rallies the others and attacks the Demonic Statue in his Nine-Tails chakra mode. Attack On Titan picks up after the conclusion of Marley's war with Mid-Eastern forces. Zeke tells the other generals that they should resume operations to take over Paradis. They have lost some of their Titan Warriors and have limited access to the same technology as Marley. Meanwhile, the Marleyans who fought in the war have a raucous celebration on the train home to Liberio, praising Gabi for her quick thinking and effective strategy. Reiner, haunted by his time in Paradis, realizes that now he views the Warrior candidates differently than before. The line separating friend from foe has become muddier than before.

This week, the Toonami Faithful Podcast discussed all things Dr. Stone with it returning to the block for its second season. Paul hosts as he is joined by Varun "VLordGTZ" Gupta, Bryan "LaserKid" Johnson, and Happy Kuro Kitty! The group expands upon what fans should look forward to with the new season and why some find this show something that's worth your excitement. It's refreshing to have Dr. Stone air on Toonami, and this discussion is all about science!
To get fans ready for Dr. Stone's return, staff writer LaserKid wrote a preview piece to have fans caught up in what happened, as well as many aspects as to why this series is such a popular hit. The driving forces of both Senku and Tsukasa can grab anyone's attention. And it's what motivates both parties that help create such a compelling story. Toonami Faithful is excited and cannot express enough how pumped we are about Dr. Stone.
Staff writers VLord, Marion "Microwaevy" Peña, and Sakaki released another episode for their podcast Saturday Night Shoggy! The three discuss Wicked Eyes Fly to the Moon, created by the same author who made Ushio & Tora! As many of our fans know, these three love the manga medium and always enjoy diving into interesting subjects that many others might overlook. It is worth the listen if you are huge into manga like our staff is!

Did you enjoy this week's Toonami? Let us know by commenting below or directly on our social media. You can follow us on Twitter, Instagram, and Facebook. You can listen to the Toonami Faithful Podcast on Soundcloud, iTunes, Spotify, etc. for interviews, discussions, and breaking news updates. Listen at the link below or on your podcast platform of choice:
C.J Maffris is the Editor-in-Chief at Toonamifaithful.com. He also produced and directed the Toonami documentary, What Toonami Means To Me. Feel free to follow CJ on Twitter @SeaJayMaffris
Celia Rose is the Director of Social Media for ToonamiFaithful.com. Feel free to follow Celia Rose on Twitter @planetstwinkle.