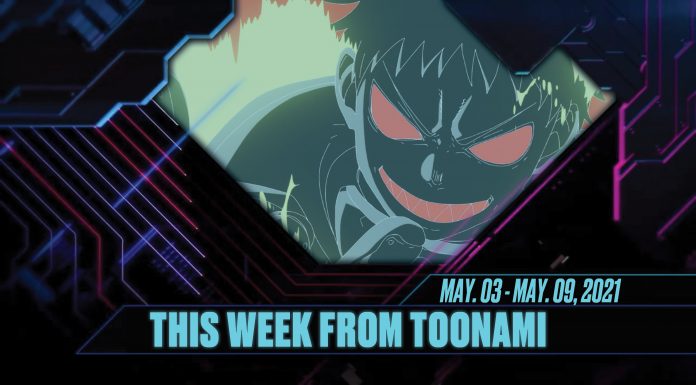 Let's get this out of the way: MY HERO ACADEMIA (MHA) IS BACK! WOOHOO!
Even though MHA's return to Toonami comes several weeks after the current season's Japanese premiere and the English dub's debut on FunimationNow, fans were excited to see it back on the block nearly one year after the previous season concluded. Fans also said goodbye to Fire Force Season Two, but several shared hopeful messages of excitement for a potential continuation since the final episode hinted at an upcoming battle greater than any seen in prior seasons. At this time, another season for Fire Force is not confirmed, but while we wait for this news to drop, let's see what made the news for This Week From Toonami!

Early on Monday, May 4, Maki Terashima-Furuta shared that Fena: Pirate Princess will be a WIP (work in progress) project showcased at the Annecy Festival. Those who don't know what Annecy Festival is are the largest gathering for animation projects (previously, Adult Swim showcased Samurai Jack's fifth season there). It'll be interesting to see what Production I.G. has prepared for Fena: Pirate Princess to be ready. So far, the festival will occur from June 14-19, so Toonami Faithful will keep our eyes open for news that may come up at the event.
In a news article talking about another Adult Swim property, it was revealed that the company has plans to premiere both Fena: Pirate Princess and Blade Runner: Black Lotus sometime this year! Many fans have been clamoring for originals to debut, so it appears that the projects are moving forward as scheduled.
A new Dragon Ball Super movie is in the works and is confirmed to debut in 2022 by Toei Animation on May 9. Not much is known about what the project will hold (antagonists, arc, etc.), but creator Akira Toriyama wrote a special message for fans to get excited about the film. Considering how well the first Super movie performed in theaters, it should come as no surprise that Toei Animation would make more. Toonami Faithful will be sure to report on more details as they become available.
Are you excited about the second season of Dr. Stone joining Toonami? We are! And what better way to pump up fans than a Toonami promo! It debuted last night, and fans could not stop clamoring about the trailer. Take a look at how it was presented courtesy of our staff member Junior.
Last weekend it was confirmed that Demon Slayer: Mugen Train was the number one film at the box office. Fans cannot seem to get enough of the project (or you're just the host of the Demon Slayer Podcast) and continue to help propel the film to reach new heights. The commercial success of this movie has been an incredible story to keep tabs on, and many hope that other anime films can have a chance to shine in theaters.
Fans of Sailor Moon, mark your calendars! Sailor Moon: Eternal Parts One and Two are coming to Netflix worldwide on June 3, only six months after both films debuted in theaters in Japan. The films will be available subbed and dubbed in English, with the cast from the Viz Media dub and Sailor Moon Crystal reprising their roles.
On a happy note, One Piece held a worldwide popularity poll! Luffy ended up taking the top honor in first place, with Zoro and Nami rounding out the Top Three (to no one's surprise). The event ranked the Top 100 most popular characters that have graced the franchise based on responses from fans worldwide and broken down by geographical regions. Check out the tweets below to see how your favorites ranked!
*For those keeping track CJ's favorite character is Kaku (maybe he likes giraffes? CJ always likes to be different), and Celia Rose's favorite is Ace!*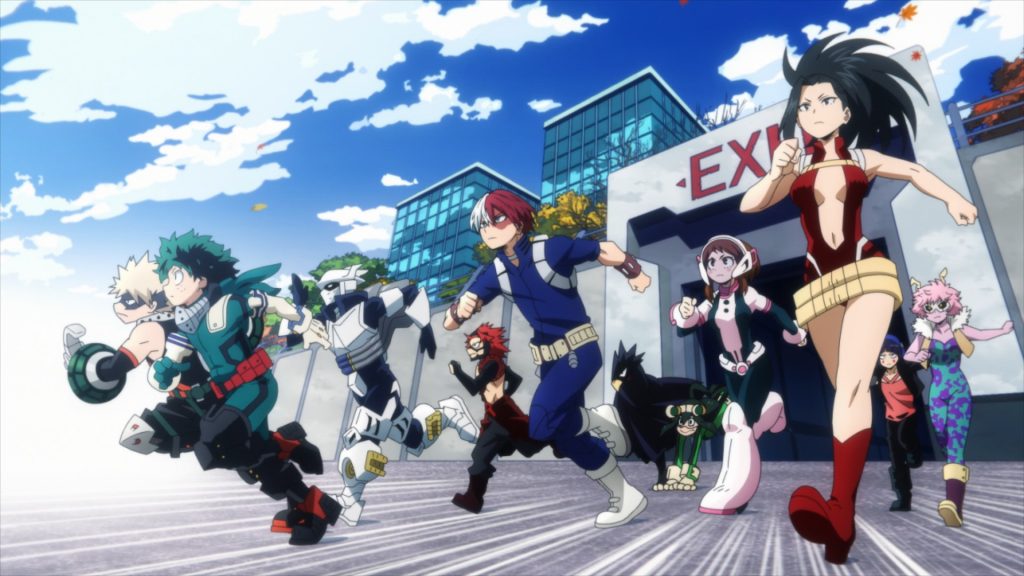 Kale loses control of her Super Saiyan powers in Dragon Ball Super, but she quickly regains control when Caulifla praises her strength. The two sisters team up against Goku, who transforms into Super Saiyan God Mode to fend them off. Finally, Kale and Caulifla combine using a pair of potara earrings, becoming the mighty Saiyan warrior Kefla. My Hero Academia hits the ground running in its first episode back on Toonami, as Class 1-A participates in a training exercise to locate the villains (UA upperclassmen Nejire Hado and Tamaki Amajiki) and rescue a bystander in danger (the recently-Quirkless Mirio Togata). Meanwhile, Endeavor is recovering in the hospital and reflects on his fight with the Nomu that led him to meet Dabi face to face for the first time. The episode ends on a massive cliff-hanger with the pro hero Hawks meeting up with Dabi.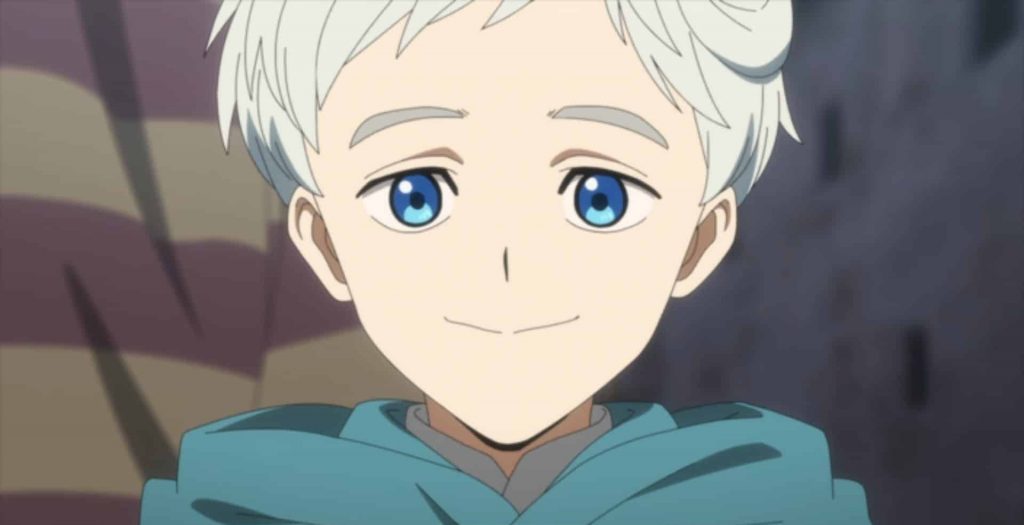 Azami Nakiri makes a surprise appearance at the Stragglers' Hunt in Food Wars! The Third Plate, much to the ire of his niece Alice. Later, Chef Eishi Tsukasa acts as a substitute teacher to one of the cooking classes, the same one in which Soma and his friends happen to be enrolled. Soma volunteers to assist Tsukasa with his cooking demonstration, and they discover that they are not only on par with their cooking but also share electrifying synergy. Tsukasa invites Soma to join Central so they can continue cooking together at a high level. Soma refuses until Tsukasa challenges him to a food war, wagering his seat in the Elite Ten. Emma and the other children have set up camp in an old temple in The Promised Neverland and even venture into the nearby demon town in disguise to buy food. One of their trips to town turns sour when a pair of demons notice a human scent, and the children must flee. They're rescued by a band of mysterious cloaked figures, one of whom turns out to be Norman!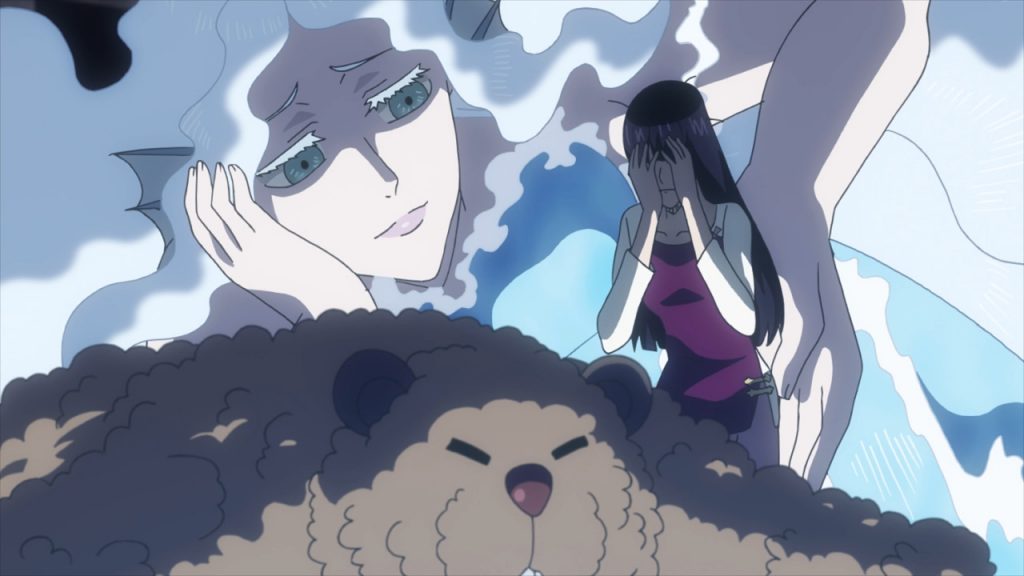 Benimaru's strange training regiment continues in the Fire Force Season Two finale as he pushes Arthur and Shinra to their limits so that they can access Hysterical Strength, a powerful form founded in the fight-or-flight response. Shinra burns up all his oxygen in the process and feels as though he's going to die. He sees visions of his mother and Shou in flames, which awakens in him the Press of Death. Meanwhile, Captain Hague is targeted and killed by a Whiteclad because he witnessed Adolla during the Great Fire. Shou, seemingly no longer under Haumea's control, returns with other Whiteclads, and Haumea cries over visions of seeing the world under a new sun. The Black Bulls return to the Heart Kingdom in Black Clover when they're called upon by Queen Loropechika for help. When they arrive, the queen informs them that she needs help rescuing her glasses from the smug beaver Mugi. After multiple attempts, Noelle, Asta, and Finral finally retrieve her glasses. However, their efforts were in vain because the new glasses Loropechika had ordered arrived just before the Black Bulls returned with her original pair.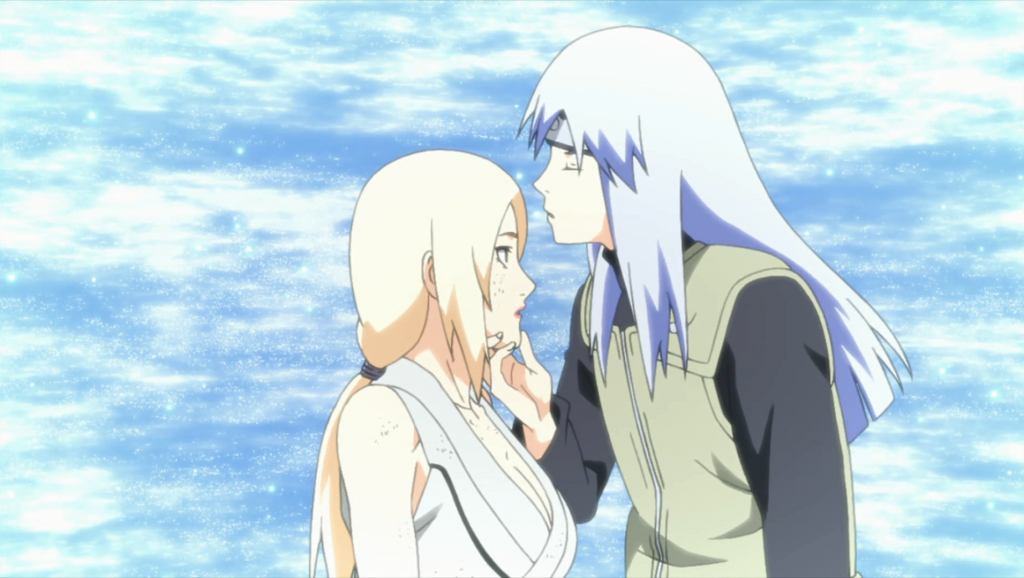 The dead are put to rest in Naruto: Shippuden after Itachi deactivates the Reanimation Jutsu. Shinobi bid final farewells to friends and loved ones as their souls drift away on the battlefield. Even Tsunade, the tough-as-nails Hokage, is allowed a poignant reunion with Dan Kato before he disappears. However, Madara Uchiha survives the Reanimation Jutsu's deactivation by simply choosing not to leave his new body, and then he launches a significant attack on the Kages. Attack On Titan Season Four begins its encore run on the block. Four years after the events of Season Three in Marley, the Marleyan Army is at war with the Mid-Eastern forces, where Warrior candidates Falco, Gabi, Udo, and Zofia are fighting with other Eldians to seize control of a port city. The Marleyan army wins thanks to Gabi's quick thinking that destroys an armored train and allows the Cart, Jaw, and Beast Titans to attack. The Mid-Eastern forces surrender and then sign a treaty with Marley, bringing their war to an end. Staff writer Umeko reviewed this episode in-depth during this season's premiere run on Toonami, so be sure to read her review for a deeper look at the events of this episode!

This week, the Toonami Faithful Podcast returns to U.A. High as host CJ Maffris is joined by Varun "VLordGTZ" Gupta, Bryan "LaserKid" Johnson, and Celia Rose to talk about the fourth season of My Hero Academia. With the fifth season premiering on Toonami, the gang felt it was a good idea to have a refresher on what has happened and what our personalities are excited about the next season!
Editorial writer Marion "Microwaevy" Peña took an in-depth look at one of the whackier series to ever air on Toonami with Bobobo-bo Bo-bobo. Peña talks about the gag anime striking a chord with them and how a parody of Fist of the North Star has a fan-following to this day. Many fans probably remember a scene or two that made them chuckle from Bobobo and the gang, and Marion felt it was time for this series to get some attention.
The mid-season finale? The final episode? Whatever Studio Mappa decides to call it, the last new episode of Attack on Titan aired on Toonami last Saturday! As this season has taken a much depressing tone due to Eren's transformation from the main hero to the main antagonist, staff writer Umeko Long has provided weekly reviews to help keep all the information thrown at fans clear and concise. And while fans of the property are waiting for more episodes, all we can do now is wait (or read the manga).
And staff writer Marion "Microwaevy" Peña has been busy as their work for Weekly Shougakukan Edition was showcased! They wrote a comprehensive guide of manga from fall 2020 to spring 2021! It includes all kinds of titles from VIZ Media, Yen Press, Go Manga, you name it, they checked it out for you. If you are big into manga, you will want to check this piece out!

Did you enjoy this week's Toonami? Let us know by commenting below or directly on our social media. You can follow us on Twitter, Instagram, and Facebook. You can listen to the Toonami Faithful Podcast on Soundcloud, iTunes, Spotify, etc. for interviews, discussions, and breaking news updates. Listen at the link below or on your podcast platform of choice:
C.J Maffris is the Editor-in-Chief at Toonamifaithful.com. He also produced and directed the Toonami documentary, What Toonami Means To Me. Feel free to follow CJ on Twitter @SeaJayMaffris
Celia Rose is the Director of Social Media for ToonamiFaithful.com. Feel free to follow Celia Rose on Twitter @planetstwinkle.