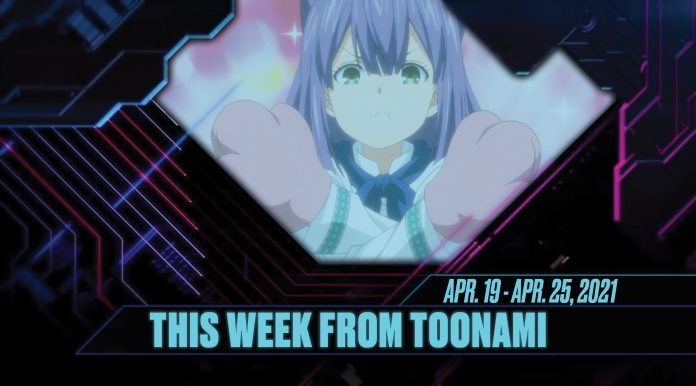 What an exciting week! From lineup changes on Toonami to super cute Ham-Ham toys to the US theatrical debut of Demon Slayer: Mugen Train, fans have been buzzing over what's to come. Whether you're drying your eyes after sobbing in the theater (Celia: It's okay, I cried a few times during the movie, too.) or waiting for Mugen Train's digital release this summer, let's board the hype train and look back on this week's happenings together.

This week on Toonami's Facebook page, another beloved series' second season will be joining the block with Dr. Stone. Senku and the kingdom of science will be fighting off against Tsukasa's followers in an anticipated historic battle. Much like The Promised Neverland and My Hero Academia, Dr. Stone joins the ranks of a sequel season getting on the block (unlike Blue Exorcist or Mob Psycho 100). When will Dr. Stone air? May 15 at 1:30 a.m. is the time slot the prehistoric series will hold. If you want to see all of the details of this latest development, check out our article covering every detail of this new change.
Toonami Faithful had the privilege to interview the creator of Toonami, Jason DeMarco, for a podcast episode that will be published soon! While the interview was much shorter than usual, hosts Sketch and CJ were able to get some interesting details about the block, which includes who came up with the rerunning My Hero Academia and giving shows a hiatus to giving dubbing studios more time. And we learn as to why Dragon Ball Super still leads the lineup. Of course, the three discussed more topics, but you'll have to wait to hear that interview when it's published.
Interestingly enough, the maligned website Comicbook.com recently did a piece highlighting how many fans of Toonami are getting impatient as they wait for Uzumaki. During the interview with Toonami Faithful, DeMarco couldn't give a definite premiere date, but fans should expect things somewhat soon. But DeMarco did respond to the piece with an update.
In a strange turn of events, Naruto Shippuden (Shippuden) and Samurai Jack will be airing on Cartoon Network starting May 3, 2021. The two will broadcast at 5 a.m. and 5:30 a.m. on weekdays, catching many fans by surprise. According to the Twitter account @CNschedules, the rerun of Shippuden will be 63 episodes behind the Toonami broadcast. And they would also note how this is the third anime series to air on Cartoon Network since 2008 (Dragon Ball Super and My Hero Academia being the other two).
It was the premiere weekend for the Demon Slayer film Mugen Train, and it jumped right out of the gates. In just one day, the film was number one in the box office, making over $9.5 million in sales for day one. The weekend total so far has reached $19.5 million at the box office. Some of our staff members have seen it, and all can agree that the film is stunning, and fans of the franchise should check it out when they can safely.
This week was the 27th anniversary of the hit Gundam series, Mobile Fighter G Gundam. As one of the unique Gundam series to date, the beloved series is one of the more memorable ones amongst the Toonami Faithfuls. And if you want to relive the goodness G Gundam has to offer, you can purchase this series on rightstuf.com!
Some sad news this week, as fans found out that one of the figures who helped bring Voltron to fans in the U.S., Ted Koplar (Edward J. Koplar), passed away. His company World Events Productions, Ltd., is responsible for creating the hit series Voltron, adapted from the anime Beast King GoLion and Armored Fleet Dairugger XV in 1984. Koplar died on April 4, 2021, peacefully and surrounded by loved ones.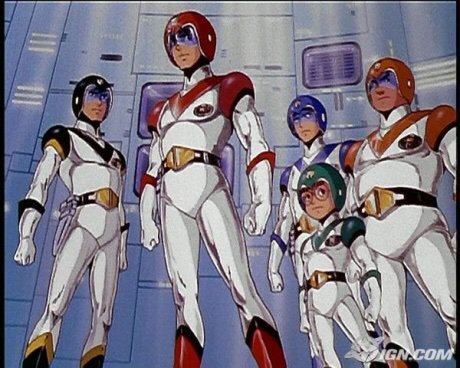 There's a new My Hero Academia game that was announced this week. Titled My Hero Academia: The Strongest Hero, the game will be released on mobile devices this spring! Fans are told it will be an action RPG where fans can build their own teams with an added PVP function. New content is rumored to be dropped every month, and you can preregister now!
Do you want a Hamtaro nendoroid? Oh, who are we kidding? EVERYONE WANTS A HAMTARO NENDOROID FIGURE! And wouldn't you know, Good Smile Company has you covered. Preorders are open now!
And we don't know how to say this, but Gilbert Gottfried recited the 4KIDZ One Piece rap. Enjoy!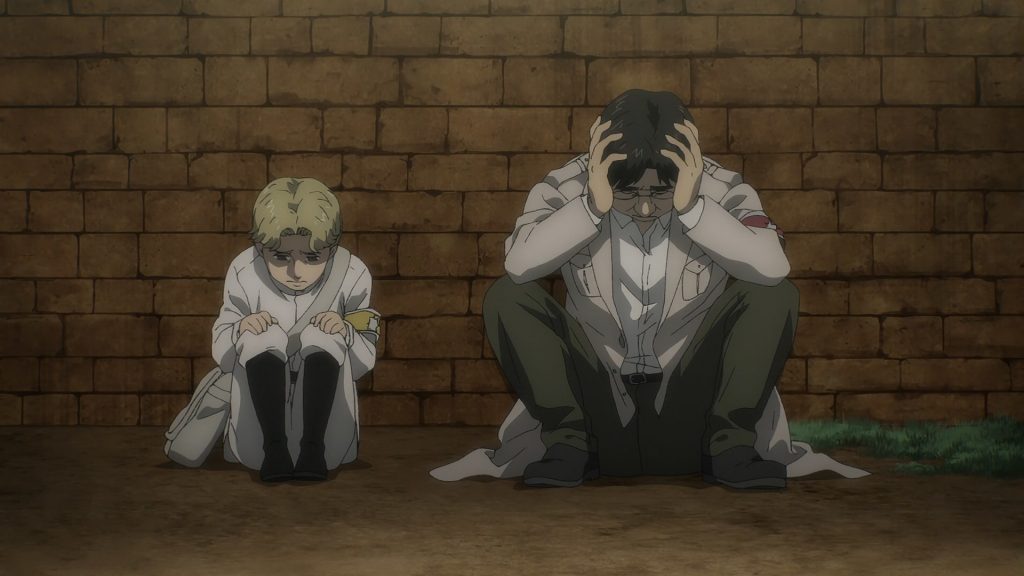 The pressure is on in Dragon Ball Super as the Tournament of Power reaches the halfway point, and the remaining contestants scramble to change strategies to escape annihilation. The young Saiyan Cabba takes it upon himself to protect his team's remaining muscle, Kale and Caulifla, while almost eliminating himself. Vegeta rescues him and reminds him of the promise they made before the Tournament, and they both vow to use the Super Dragon Balls to resurrect each other's universe should one of them win. With only one episode remaining, Attack On Titan delves into Zeke Jaeger's past as a young Eldian growing up in Marley. From the beginning, Zeke was torn between supporting his parents' cause and maintaining the façade of being loyal to Marley. This divide only widened as Zeke's father, Grisha, began to treat him as a means to an end rather than a son. Zeke finds comfort in his afternoon talks with Tom Ksaver, the keeper of the Beast Titan power, which Zeke would eventually inherit from him as a young adult. Zeke goes on to connect with his long-lost brother Eren over their mutual resentment for their father's methods, and the rest is history.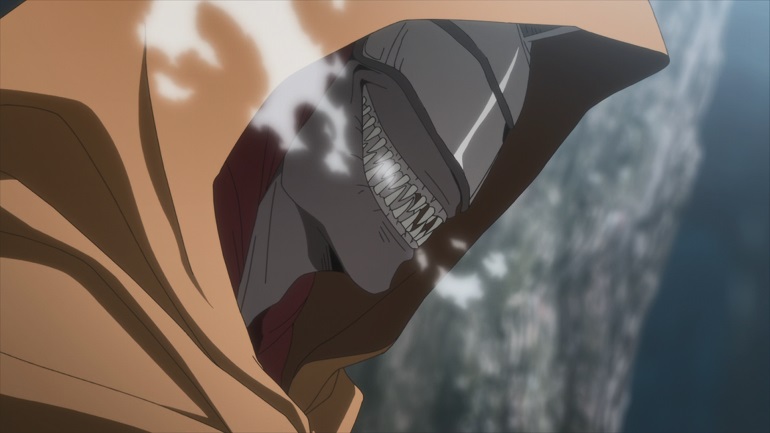 Azami Nakiri's plan to transform Totsuki Academy is far from over in Food Wars! The Third Plate. He founded Central, his own student organization, to assist him in implementing curriculum changes at the school. He allows other student organizations to challenge Central to food wars as part of the Survival Purge to determine if they may continue operating at the Academy. Rentaro, an especially spicy member of Central, takes on hot-headed 5th Seat chef Ryo in a food war that will determine the fate of the Cutting-Edge Cooking Research Society. In The Promised Neverland, Emma and the other orphans bid farewell to Mujika and Sonju as they set out to find William Minerva. Once they've left, Sonju confides in Mujika that he anticipates the day the children become like wild animals, meaning he will be free to hunt and consume them as he pleases without violating the tenets of his religion. Meanwhile, the children find a hidden bunker with a note from Minerva inviting them to stay, but an ominous message scrawled on the wall of a secret room may indicate the safe-haven isn't all that it seems.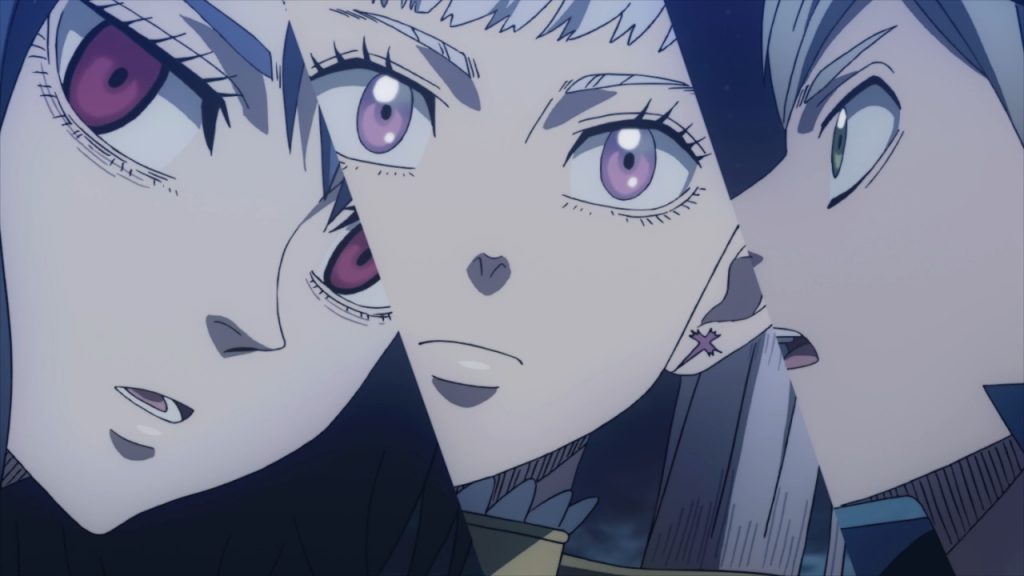 Company 8 scrambles to stop the Knights of the Purple Haze in their plan to destroy all of Tokyo in Fire Force, and they realize their mission is impossible without Maki's help. They immediately call for her, despite her brother's protest that she's too fragile to take on the daunting task of redirecting the flames from all the exploding Infernals away from the city. Together, Maki and Takigi use their powers to turn the heat from the blast deep into the Earth's core. The Fire Soldiers are grateful for her help, and Lieutenant Hinawa promises to have her transferred back to Company 8 as soon as possible. Asta, Noelle, and Magna locate the Devil Worshippers and their followers at the border of the Spade Kingdom in Black Clover. However, messy mana signals make it difficult to call for backup, so Magna leaves Noel and Asta so he can find help. Meanwhile, Asta and Noelle take it upon themselves to rescue Nero, only to end up captured themselves. Dazu tells Asta that not only do they worship the Devil for the sake of accessing stronger magical powers, but they also admire Asta's ability to call upon the Devil's powers and use them. In the nick of time, Magna arrives with Captain Yami.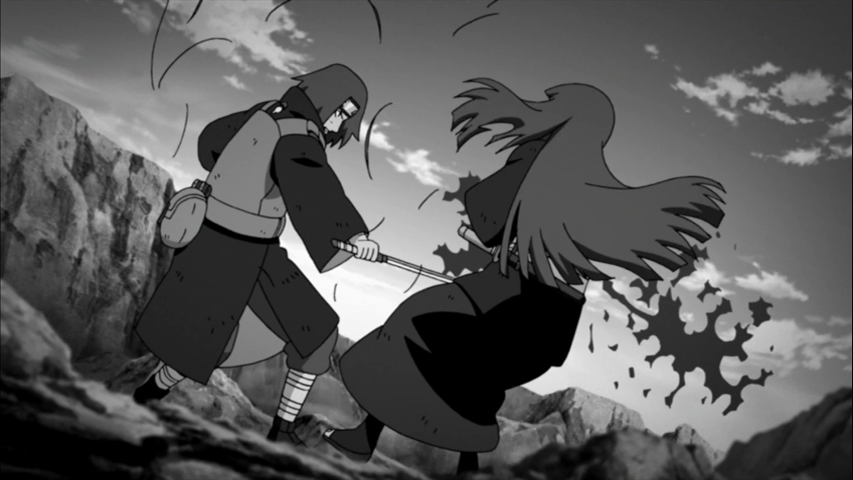 Naruto: Shippuden provides a history lesson on the forbidden genjutsu Izanagi, a technique utilized by the Uchiha clan to trap enemies in a time loop that allows the user to choose the outcome of their fate. However, the Uchiha abused the power of the jutsu and began to use it against each other, leading to the creation of Izanami, a genjutsu technique intended to break the cycle of a time loop and stop an Uchiha from using Izanagi ad nauseam. Demon Slayer reflects on Kanao Tsuyuri, Shinobu's mysterious pupil, and how she came to live at the Hashira mansion. Her taciturn nature is a result of the trauma she experienced as a young child. Even after she was rescued from slavery by Shinobu and her sister Kanae, Kanao remained unable to speak or act without being told what to do. Despite Shinobu's frustration, Kanae insists on allowing Kanao to heal in her own time, and she teaches the young girl how to make decisions for herself by tossing a coin.

This week on the Toonami Faithful Podcast, host Sketch and CJ are joined by Umeko, VLord, and Laserkid as they discuss the last batch of episodes of Attack on Titan. Sketch mainly discussed what happened while CJ opened up about his issues with the final season and the allegories the series has made to the Holocaust, and how no commentary or condemnation has been visible through his eyes. It's a rather tricky topic for CJ, so we hope you found some time to hear his thoughts on the matter.
Laserkid wrote our latest editorial as he discussed the importance of Total Immersion Events that Toonami has produced and why Cosmo Samurai was fun! Toonami offering fans original content in these TIEs has always been a huge favorite among fans, and Laserkid dives into what made this latest event even more memorable.
The Demon Slayer Podcast released another episode this week titled The Train is Coming. Host VLord is joined by staff members Sakaki and Microwaevy as they discuss Mugen Train's Japan Academy Awards win as well the film's upcoming release in the U.S. Want to know more? Check out the episode to hear everyone's thoughts!
Things are getting crazier in Attack on Titan, and staff writer Umeko Long has you covered! The destined meeting between Eren, Armin, and Mikasa occurs and turns into a rather saddening event. Plus, Levi vs. Zeke round two raises the tension levels higher than before. Curious about every detail from the episode? She has every angle covered in her review!
Host of the Demon Slayer Podcast, VLord, was quoted in a New York Times article talking about how the property has exploded onto the mainstream cultural sphere and about the information you'll need to enjoy the Demon Slayer Film Mugen Train fully. The hype for this film will not die down now that it is available in the U.S., and it was amazing to have such a great staff member be recognized for his hard work!

Did you enjoy this week's Toonami? Let us know by commenting below or directly on our social media. You can follow us on Twitter, Instagram, and Facebook. You can listen to the Toonami Faithful Podcast on Soundcloud, iTunes, Spotify, etc. for interviews, discussions, and breaking news updates. Listen at the link below or on your podcast platform of choice:
C.J Maffris is the Editor-in-Chief at Toonamifaithful.com. He also produced and directed the Toonami documentary, What Toonami Means To Me. Feel free to follow CJ on Twitter @SeaJayMaffris
Celia Rose is a social media manager for ToonamiFaithful.com. Feel free to follow Celia Rose on Twitter @planetstwinkle.