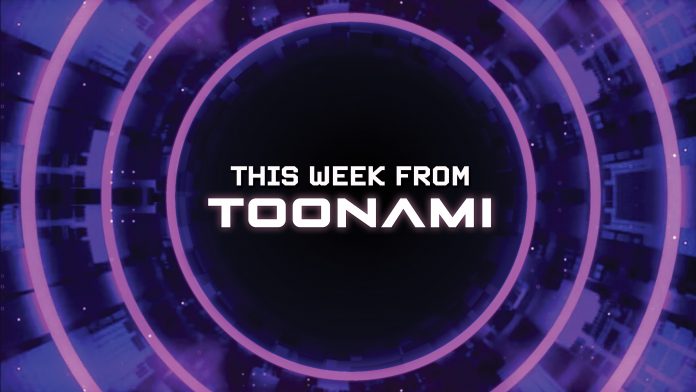 That certainly wasn't the plan for this past broadcast. Fans quickly tweeted their confusion about Toonami jumping ahead one episode of Dr. Stone. And while fans have heard from Toonami that they are looking into what to do, some are already thinking of ideas to solve this mistake. Hopefully, something can be done as everyone waits for the plan in the coming days. When we know, we will ensure you know, so check out all the details in this latest edition of This Week From Toonami!

Fans were puzzled last night with episode seven of Dr. Stone airing this weekend instead of the sixth. The mistake is a Master Control issue, but what that could be can vary from station to station, especially one with a massive audience like Adult Swim. Jason DeMarco took to Twitter to mention how Master Control has suffered cuts, meaning fewer people doing more work, and the people working there are responsible for every series, film, and commercial for every network based in the Atlanta area. Thankfully, Toonami quickly announced what they will do to ensure fans see every episode of Dr. Stone. The missed episode will play at 12:30 a.m. on July 22, and Toonami will replay the seventh episode the following Saturday. It might not be the solution fans wanted most, but at least we know now what the block will do to solve the problem.
Toonami debuted a new bump this week that everyone loved! We see a small T.O.M. dealing with a crash landing, meeting a species of worms. At first, they seemed friendly and excited to see the host of the iconic block. However, in typical Toonami fashion, T.O.M. goes through the wringer and is swallowed whole by a larger worm. It looks like this could be a kids' show with the animation, and many enjoyed the presentation of this latest bump!
A couple of series that were on Toonami were nominated for the 2023 TV Awards. The Holywood Critics Association revealed that both My Hero Academia and Attack on Titan collected the nomination for the "Best Streaming Animated Series or TV Movie" category. More specifically, Crunchyroll shared with Anime News Network that episode 23 ("Deku vs. Class A") garnered the attention for the nomination. Both series will compete against Animaniacs, Central Park, Harley Quinn, and Star Trek: Lower Decks. Of course, with the strike going on in Hollywood both with writers and actors, the ceremony has been postponed to a later date, so once that is resolved, we will be able to learn if either of these series were able to win!
And while this isn't about a series that aired on Toonami, it's something Toonami Faithful has talked about and a title that fans have wondered if it would air on the block at some point. Gun Gale Online will get a second season after the first hit debuted in 2018. Being part of the Sword Art Online umbrella as a spinoff series does make one wonder if the block would ever be interested in telling this side story to its viewers. It was a lot of fun watching it stream, and it fits the mold of something the block loves to share with its audience. But it was green-lit this week, so it will take some time before it will be ready for fans. With more episodes, it could be something Adult Swim can look to acquire at some point. Plus, we felt that sharing this would be a lot more fun than talking about a weapon's showcase video for the upcoming Sword Art Online game (Sword Art Online: Last Recollection), so there's that.

On the latest episode of the Toonami Faithful Podcast, we look back at Genndy Tartakovsky's latest series to air on Toonami, Unicorn: Warriors Eternal. Andrew "Sketch" Hingson hosts and is joined by CJ Maffris, Darrell Maddox, and Happy Kuro Kitty as they discuss what they liked and didn't like about the project. The group did feel how ambitious this series was, with one (CJ) looking a bit more cynical due to their "off and on" relationship with animation created by Tartakovsky. Happy Kuro Kitty felt much more optimistic about Unicorn: Warriors Eternal and loved the sound used throughout the entire series to create a wonderful atmosphere for the Toonami audience. However, everyone agreed on what Copernicus should sound like if someone were to voice the lovable robot. Make sure you listen to this episode when you can to hear how everyone feels about this series!

Did you enjoy this week's Toonami? Let us know by commenting below or directly on our social media. You can follow us on Twitter, Instagram, and Facebook. You can listen to the Toonami Faithful Podcast on Soundcloud, iTunes, Spotify, etc. for interviews, discussions, and breaking news updates. Listen at the link below or on your podcast platform of choice:
C.J Maffris is the Editor-in-Chief at Toonamifaithful.com. He also produced and directed the Toonami documentary, What Toonami Means To Me. Feel free to follow CJ on Twitter @SeaJayMaffris