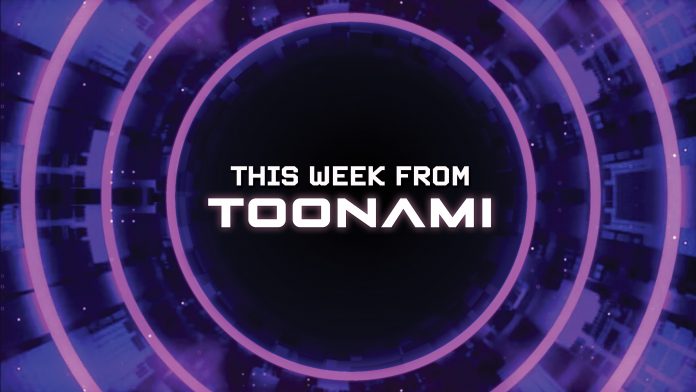 Welcome to the newest edition of This Week From Toonami. We have a shorter column than usual, but that is the calm before the storm, as Jason DeMarco tweeted out his excitement for a potential announcement at Anime Expo involving Warner Bros. Japan and WIT Studio making an isekai anime. And thanks to our very own Andrew "Sketch" Hingson, this announcement ISN'T what DeMarco has been hinting at on Twitter for some time. So there's a lot to be excited about if you're a Toonami fan, and we cannot wait to share the news when we learn what's happening. But for now, sit back, relax, and take on some light reading this Sunday.

Crunchyroll announced this week that 15 Dragon Ball films would make their way to the streaming platform between June 22 through July 6. Some films include Dragon Ball Z: Dead Zone, Dragon Ball Z: Cooler's Revenge, and more current ones like Dragon Ball Z: Resurrection 'F.' It's great to see some old films from the franchise find a home online for fans to watch at their leisure, and seeing some that aired on Toonami is a welcome sight. If you're curious about all the movies coming to Crunchyroll, here's a complete list provided by Anime News Network, which includes when each will become available.
Shueisha announced this week that Black Clover is getting a stage play titled Black Clover the Stage. Fans online had the chance to check out a visual to help get excited for the production that will debut in September. Black Clover fandom has continued growing, and it doesn't look to stop anytime soon!

Did you enjoy this week's Toonami? Let us know by commenting below or directly on our social media. You can follow us on Twitter, Instagram, and Facebook. You can listen to the Toonami Faithful Podcast on Soundcloud, iTunes, Spotify, etc. for interviews, discussions, and breaking news updates. Listen at the link below or on your podcast platform of choice:
C.J Maffris is the Editor-in-Chief at Toonamifaithful.com. He also produced and directed the Toonami documentary, What Toonami Means To Me. Feel free to follow CJ on Twitter @SeaJayMaffris