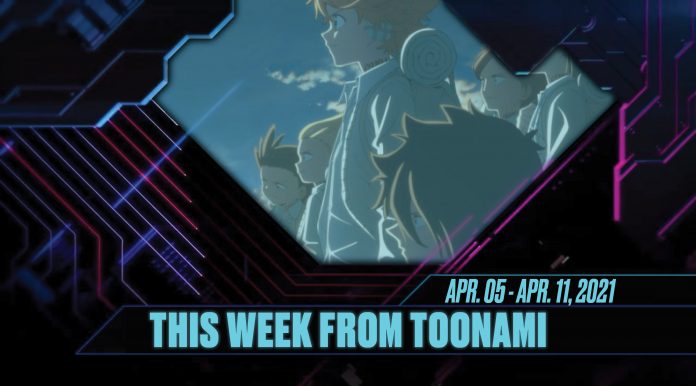 Fewer things are more exciting than a new series premiere on Toonami. Between the English dub premiere for The Promised Neverland Season Two, the highly-anticipated return of My Hero Academia, and the extremely rare occurrence of a full-length Naruto: Shippuden opening airing on Toonami last night, fans had a lot to celebrate! And while there wasn't much in the news department, Toonami Faithful has all the details of what happened this week to keep fans informed!

Toonami reported on their official Facebook page that My Hero Academia will return to the block on May 8, 2020, airing new episodes from Season Five at 12:30 a.m. FUNimation already debuted the English dub this weekend on their streaming website (FUNimationNow), but Toonami fans won't have to wait long to join in on the fun. And while My Hero Academia will take the time slot Attack on Titan held, fans of the Titans won't have to say goodbye. They'll have the chance to relive all the moments from Attack On Titan's final season when it replaces Demon Slayer at 3:30 a.m. for an encore run.
Ticket sales opened on April 9, 2021, for the highly-anticipated Demon Slayer: Mugen Train film, the highest-grossing movie in Japan in 2020, and submitted to the Best Animated Feature Film category for the 93rd Academy Awards. The movie adapts the Mugen Train arc from the Demon Slayer manga, and it serves as a sequel to the first season of the TV series. Limited theatrical screenings begin April 23 in both standard and IMAX formats, subbed and dubbed. The film will be available digitally in the US by June 22.
It was a week for anniversaries for some of the more well-known series to air on Toonami. Gundam Wing was celebrating its 26th anniversary this past week when it debuted in Japan. Attack on Titan reached its eighth birthday since Studio WIT created the anime, and Cardcaptor Sakura turned 23 since it debuted overseas.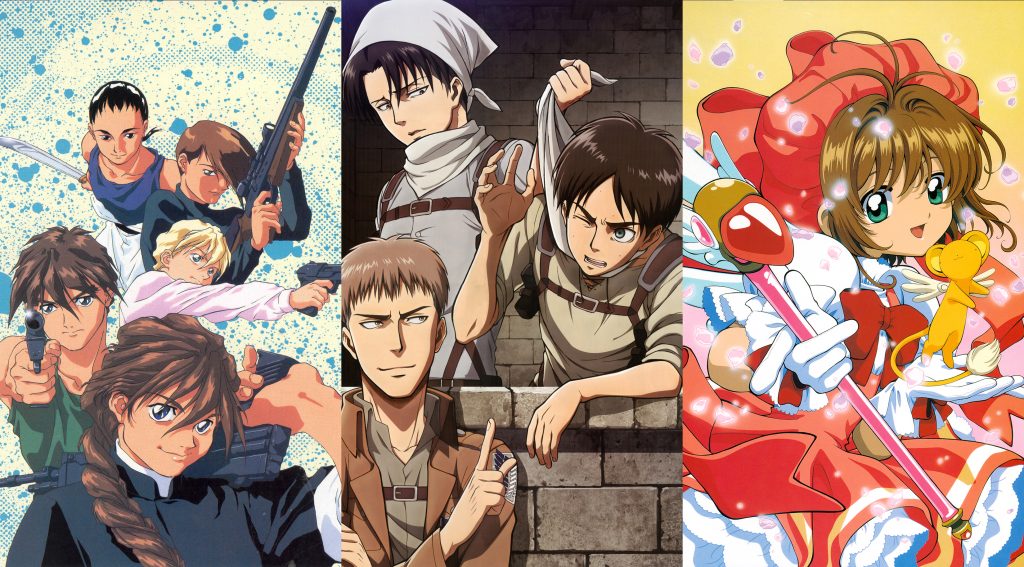 The Simulcast debut of Megalobox's second season grabbed attention from a ton of fans this week. So far, it seems that many are excited about what's in store for Joe and how this new story will play out. Considering how Toonami generally grabs sequel seasons, many fans wonder when this property will receive a television debut.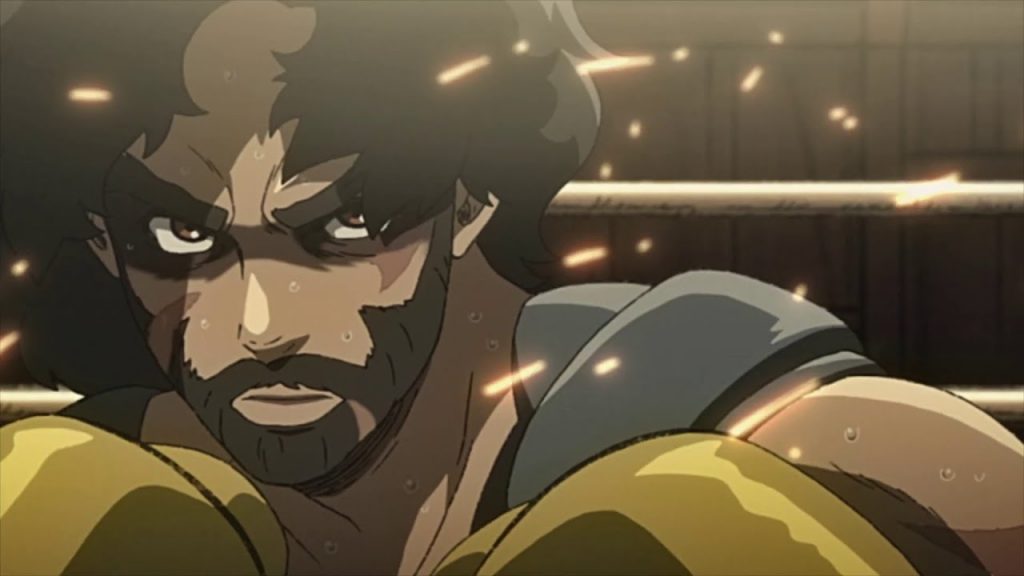 And if you are a huge fan of Demon Slayer or Nezuko, a large-scale figure of the heroine can be yours (at the price of $3,635)! It's 44cm high and comes with a box to resemble what Tanjiro uses to carry her around during the day. Pre-orders are open until July 15, and the figure will be released in January 2022.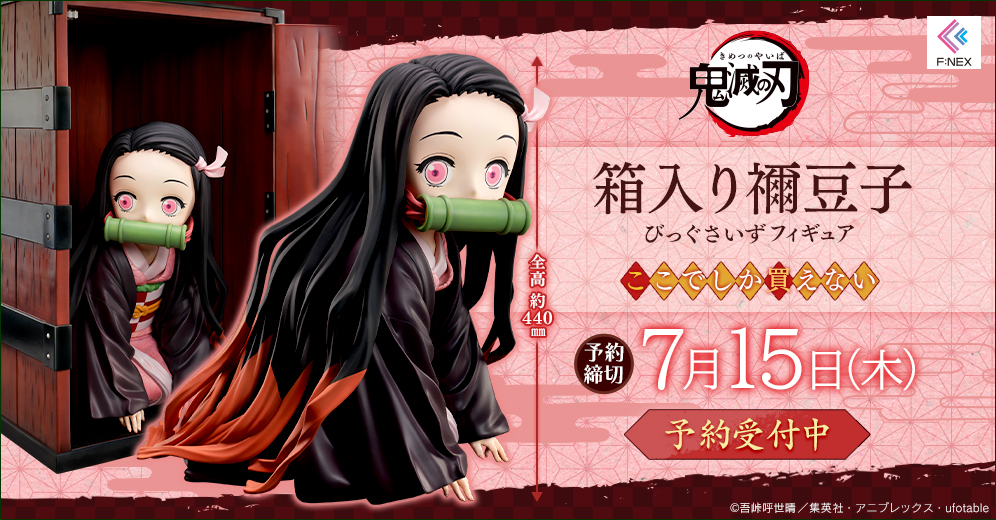 Using the energy gathered from the Spirit Bomb, Goku unleashes a massive attack against Jiren in Dragon Ball Super. Still, the taciturn warrior pushes back and reverses the energy onto Goku, nearly destroying the arena in the process. When the dust settles, Goku appears in the ring bathed in a new type of energy, which his friends deduce is the Spirit Bomb energy that he absorbed. Goku brawls with Jiren until his power runs out, and Jiren sends him flying into a crater wall with a swift punch. Worlds collide in Attack On Titan when the Braus family goes to Niccolo's restaurant per the chef's invitation. Gabi and Falco tell Niccolo their true identities, realizing too late that the devil woman Gabi bragged about killing was the daughter of their host family and Niccolo's love, Sasha Braus. Niccolo becomes enraged, and he threatens to kill the two children in front of the Braus family and other guests at the restaurant. When offered the chance to exact revenge on his daughter's killers, Mr. Braus refuses because violence begets more violence. Suddenly, the Jaegerists arrive and hold the military officers at the restaurant hostage while Eren finds Mikasa and Armin to have a chat.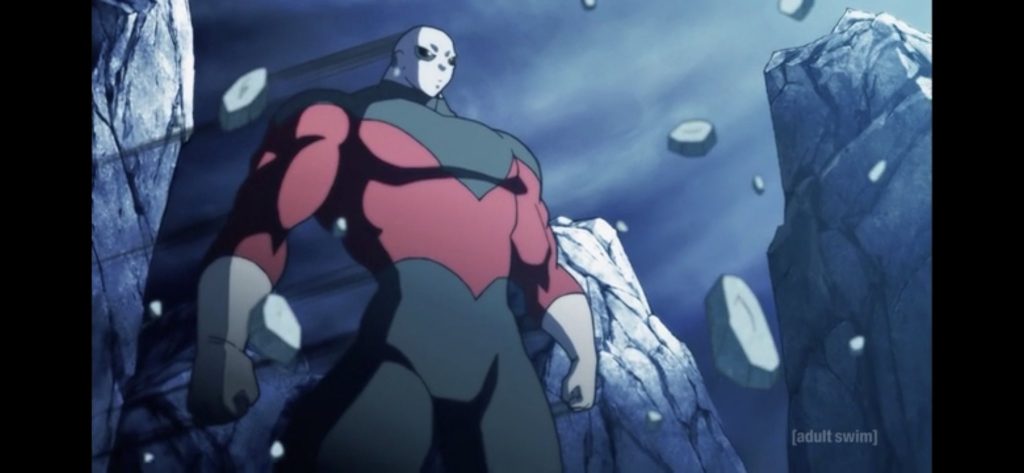 Food Wars heats up when Azami Nakiri does quick work of implementing Totsuki Culinary Academy changes, from shutting down extracurricular groups to restricting creative liberties with recipes, even threatening to demolish the dorm where his daughter Erina is hiding. Soma challenges Chef Eizan to a Food War to save the dorm, despite knowing that Eizan will go so far as to bribe the judges to crown him the winner without ever tasting his food. Emma, Ray, and other orphans from Grace Field House have escaped into the woods in The Promised Neverland. Using the pen left by Norman, they discover the coordinates to find William Minerva, hoping that he can help them free the remaining orphans left behind. A giant monster chases the children until Ray uses quick thinking to distract the beast with a lantern so the others can escape. A search party of demons discovers the boy, and they pursue him through the forest until a mysterious figure on horseback rescues him. Ray later reunites with Emma and the other children in a cave, where they learn that their rescuers are demons.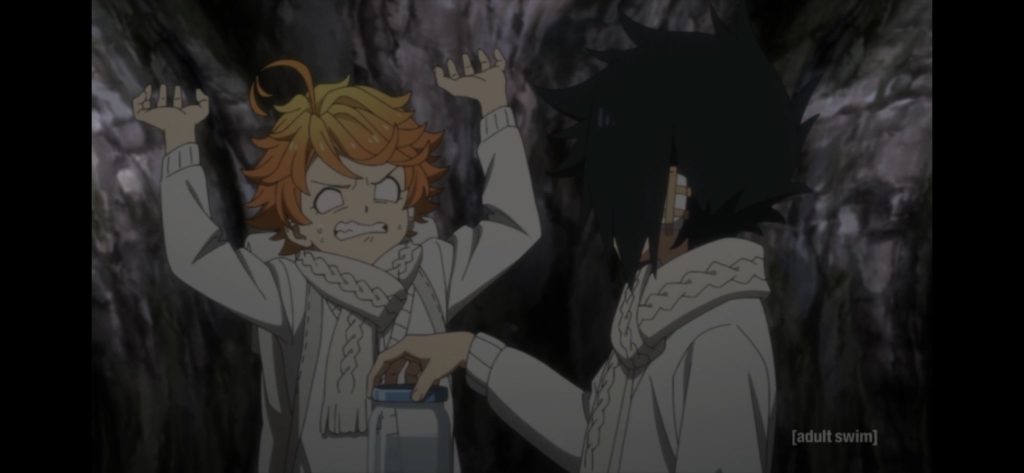 The Fire Force brigades begin their most important mission yet, as the members of Company 8 split up and lead the other companies to start investigating The Nether in Fire Force. It doesn't take long for trouble to find the Fire Soldiers when Juggernaut and Tamaki encounter Orochi, a Knight of the Purple Haze. She quickly kills members of Company 2, including platoon leader Hajima, and renders Tamaki unconscious after mortally wounding her with her fire whip. A flame sparks within Juggernaut to avenge his teammates, and he unleashes a significant attack against Orochi, defeating with a crushing blow from one of his bombs. The Black Bulls join forces with other Magic Knight squads to rescue Marie and Nero from the Devil Banishers in Black Clover. They plan a surprise attack at the village square where the Banishers have declared they would execute their hostages. Still, the plan goes awry when they call for Asta to come forward in exchange for the girls, revealing that the organization knew the Knights were there all along. Asta and his teammates manage to rescue Marie, but not without losing his grimoire and Nero in the process. Later, King Julius and the Magic Knights learn that the Devil Banishers are devil worshippers who seek to use the devil contained within Asta's grimoire.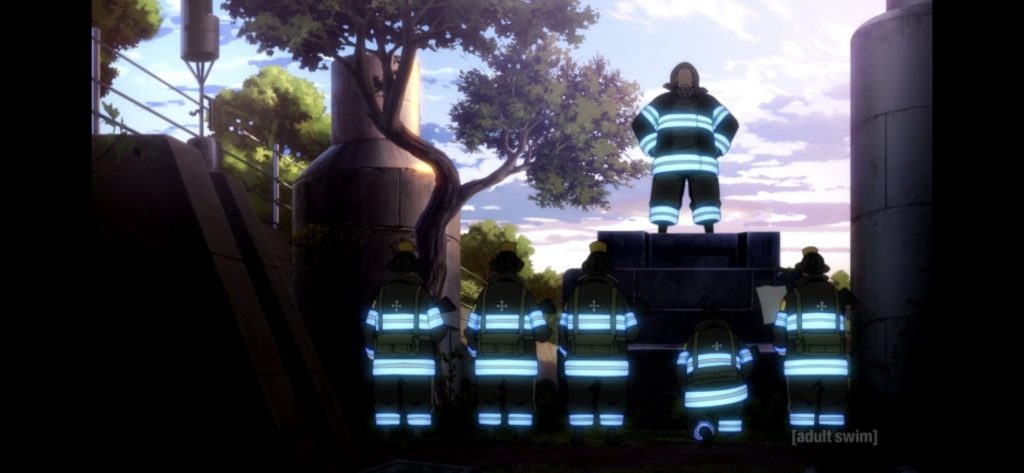 Naruto: Shippuden tells the tale of Kabuto's tragic journey from nameless orphan to shinobi spy to Orochimaru's disciple. His hatred for the Hidden Leaf Village comes from manipulating him and his adoptive mother, Nonou, experienced by the Foundation, the branch of the ANBU Black Ops in Konoha. They took Kabuto from the orphanage to train him as a spy and assassin, and they later sent both shinobi on separate missions to kill each other. Kabuto survives the task, and Orochimaru takes him as his student to help establish the Hidden Sound Village. Sanemi tests Nezuko's loyalty to Demon Slayer by offering his blood. Thanks to Urokodaki's mental manipulation and her own steadfastness, Nezuko snubs the offering and proves that she will not turn on her human companions. The Master then gathers the Hashira for a meeting, and he sends Tanjiro to the Butterfly Mansion to begin his recovery. He is reunited with Zenitsu and Inosuke, who are also being treated at the mansion and another survivor of Final Selection, Kanao Tsuyuri.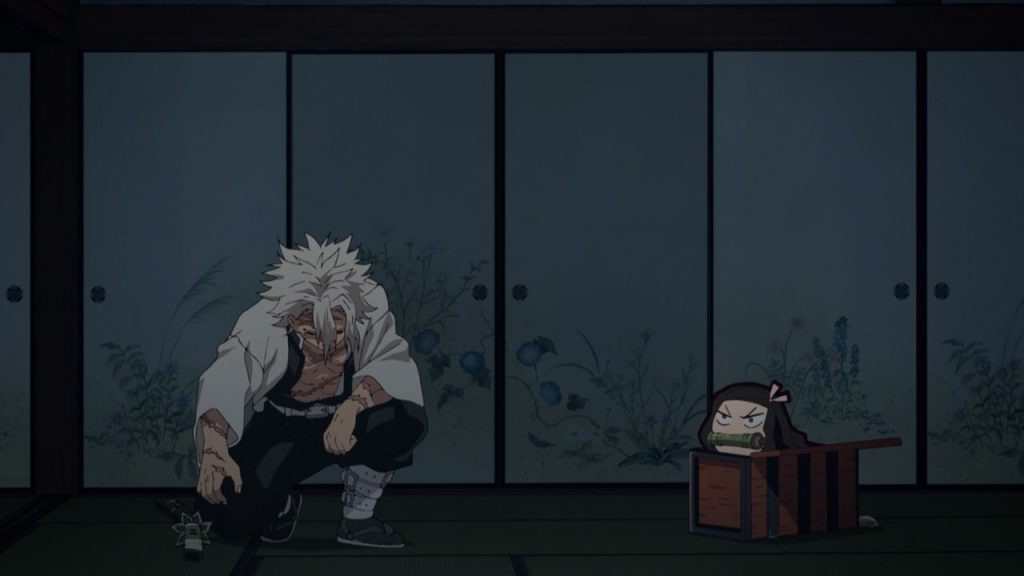 This week, Toonami Faithful had the chance to have Maki's English voice from Fire Force, Sarah Roach, join them in discussing all of season two (that's aired on Toonami). Sarah has been consistently tweeting about the series as it airs on Toonami, and our staff found it to be an excellent opportunity to pick her brain about story arcs, the lore, and her favorite moments as Maki, instead of a traditional style interview. Listen to what she had to say with our hosts' Sketch and CJ and a wildly entertaining episode.
Our sister podcast crew, The Demon Slayer Podcast, released a new episode! Host Varun "VLordGTZ" Gupta is joined by staff writers Sakaki and Marion as they discuss the number of copies of the manga circulating and author Koyoharu Gotouge making Time Magazines' Next 100 List!
And our staff members who work on the Demon Slayer Podcast also work on another project called Saturday Night Shoggy, where VLord, Sakaki, and Marion discuss manga titles published by Shogakukan. They recently had their second episode released, and we would recommend it to the many manga fans out there!
Episode 12 of Attack on Titan had many twists and turns for viewers. Premier Zachary was assassinated, Eren has escaped captivity with his radical group, and Pieck has made a cameo in Paradis! Staff writer Umeko Long continues her weekly reviews to give you all the information on all the series's goings.
Toonami Faithful continues to provide all kinds of content to our fans, and this week we decided to post a couple of our exclusive interviews on our YouTube page. Check out the interviews we conducted with both Jay Hickman and Derrick Snow about the Toonami series they are featured in and all kinds of stories involving the projects.

Did you enjoy this week's Toonami? Let us know by commenting below or directly on our social media. You can follow us on Twitter, Instagram, and Facebook. You can listen to the Toonami Faithful Podcast on Soundcloud, iTunes, Spotify, etc. for interviews, discussions, and breaking news updates. Listen at the link below or on your podcast platform of choice: