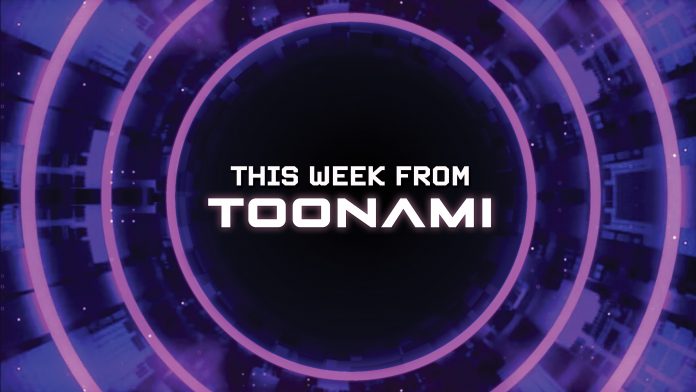 It was certainly an interesting week for Toonami fans. News of the Cowboy Bebop live-action series being canceled, a mistake made by Adult Swim repeating an earlier episode of Yashahime: Princess Half-Demon, and the tragic passing of a legendary scriptwriter who helped create some of the most incredible series on Adult Swim. There's a lot to take in, so join us as we bring you all the information you need to on this newest installment of This Week From Toonami.

Sadly, there was an issue at Adult Swim during the most recent Toonami broadcast. What should have been the season finale of Yashahime: Princess Half-Demon, fans were treated to the twenty-first episode of the series instead. What would appear to be human error (according to Jason DeMarco), many will have to wait when the final episode will be able to air on the block. On the positive side, Toonami will be airing it, unlike what happened when Harley Quinn's first season aired on the block and the final episode was skipped for a previous one. And there have been other instances of this happening before as well. When we find out more information on when the finale episode of Yashahime: Princess Half-Demon will air, we will make sure you all will know immediately!
Over the broadcast this Saturday, Toonami debuted a new promo for The Animatrix film that will air on Dec. 18. The schedule could be in for more changes due to the Yashahime: Princess Half-Demon mix-up, but the lineup should be the same as we reported earlier. If you're a big fan of The Matrix or don't know much about the property, it'll be a Saturday you'll need to watch. Many fans were also gushing over the promo's green look, different from the usual purple many are accustomed to seeing.
Netflix has officially canceled the live-action Cowboy Bebop series. Despite the company's marketing and excitement for the project, this show didn't last three weeks before Netflix decided to shut it down. It's a huge disappointment considering that the renewal rate for a Netflix series is over 50 percent. Still, the reviews and critics made it harder to continue for another season, especially if a lot of what made Cowboy Bebop great wasn't utilized. It's a shame considering how much was put into the series, but this isn't a huge surprise considering how live-action adaptations seem to turn out for anime properties.
On Monday, the final manga chapter for SSSS.GRIDMAN was published! It's a huge favorite of ours, so hearing that the manga adapted everything from the anime is both beautiful and sad at the same time. We are so thankful the story of SSSS.GRIDMAN was shared with Toonami fans, especially since staff members could check out an early viewing of the anime at Anime Expo. We couldn't get enough, and we hope you were able to enjoy it as well!
For Lupin The Third fans, TMS Entertainment published a new promotional video this week. It's to highlight the second part of the season and makes hints about the keyword "woman" and possibly show Lupin's mother!? If that doesn't get you excited for the next half of this current season, I don't know what will! The series is simulcasting on HiDive, but hopefully, there will be a Toonami showing when the English dub is ready!
The latest Sword Art Online film made it into the top ten for box office earnings in the U.S. for its debut weekend! Sword Art Online the Movie -Progressive- Aria of a Starless Night earned $1.05 million with the subtitled and dubbed version available in the U.S. For those curious, the first film Sword Art Online: Ordinal Scale made over $1.35 million in its opening weekend in the U.S. Thankfully, if you aren't comfortable going to a theater, C.O.O. Andrew "Sketch" Hingson saw both versions of the movie and will have a review ready this upcoming week, so be on the lookout for that!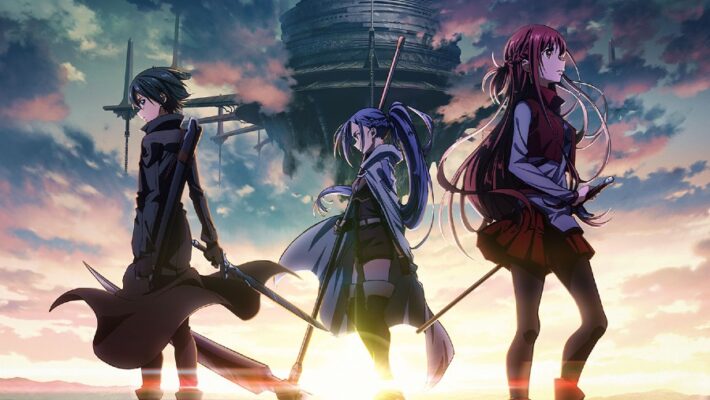 This week, anime fans worldwide learned of the passing of legendary scriptwriter Keiko Nobumoto. She was known far and wide due to projects she worked on, such as Cowboy Bebop, Space Dandy, Samurai Champloo, and created the Adult Swim Action classic, Wolf's Rain. Revealed by Dai Sato, Nobumoto passed away on Dec. 1 after losing her battle with esophageal cancer. She was 57. Toonami Faithful is saddened by this loss and wish condolences to her family, friends, and fans she inspired throughout her life.

FUNimation Flashbacks return talking about another Toonami series, Samurai 7! Hosted by Cheyenne The Geek, she dives into what you need to know about the underrated show that brought both samurai and mecha in one place (and if you want to learn more about the history of this anime, staff writer Happy Kuro Kitty wrote a piece about it before!). Cheyenne goes on about how there will be at least one samurai fans will like due to their distinct and unique personalities in the series and how the standard elements of romance, action, and giant robots make Samurai 7 a must-watch!
Anime News Network published an interesting piece this week highlighting anime that can not only entertain fans but also teach! In the video, the narrator discusses how series like Cells At Work and Dr. Stone give pretty accurate lessons in both biology and inventions and how the projects can help create a solid foundation for those who might be interested in these sciences. A lot of biology can be challenging for those who are just learning about the field. Still, Cells At Work can help make specific cells or interactions within the human body more memorable due to the characters and story. At the same time, Dr. Stone created a vivid conflict between the philosophies that can crop up due to scientific advancement. It was a very well done project and one we recommend checking out if you have the time!

The phrase "doll hunt" might take a whole new meaning as staff writer Umeko Long breaks down everything from episode five of Blade Runner: Black Lotus. She has become more intrigued with Joseph considering his overall reluctance in helping Elle due to the secrets he seems to be hiding (a firearm for one). Despite his reservations, he ultimately assists our heroine as she can identify a few individuals who took part in the "doll hunt" that nearly killed her. And over at the police station, it looks as if officer Davis and her boss Chief Grant are butting heads due to her belief that Elle is a replicant (which is quickly shot down). Grant's wife calls while at the office and requests more bodyguards since she believes the rouge replicant is after her. Grant trying to appease his wife dismisses the possibility, but fans are shown to Elle at the apartment of Grant's wife. If you want to know everything from this episode, check out the review!
Demon Slayer has finally reached the highly anticipated Entertainment District arc, and our sister podcast (The Demon Slayer Podcast) could not wait to talk about it! Hosted by Varun "VLordGTZ" Gupta, he is joined by Bryan "LaserKid" Johnson, Amp Ren, and JMac, to talk everything from the latest episode. The episode also dives into a little bit of uncertainty that has cropped of the second season airing on Toonami due to a comment made by Jason DeMarco on Twitter. It's something that CJ has been quietly pondering for a while, and seeing commentary that could support his initial theory is upsetting. But, it's hard to get upset over something that hasn't happened yet and urge readers and fans to quell this feeling of dread for now. However, what we can recommend is checking out another fun episode of The Demon Slayer Podcast when you can!

Did you enjoy this week's Toonami? Let us know by commenting below or directly on our social media. You can follow us on Twitter, Instagram, and Facebook. You can listen to the Toonami Faithful Podcast on Soundcloud, iTunes, Spotify, etc. for interviews, discussions, and breaking news updates. Listen at the link below or on your podcast platform of choice:
C.J Maffris is the Editor-in-Chief at Toonamifaithful.com. He also produced and directed the Toonami documentary, What Toonami Means To Me. Feel free to follow CJ on Twitter @SeaJayMaffris