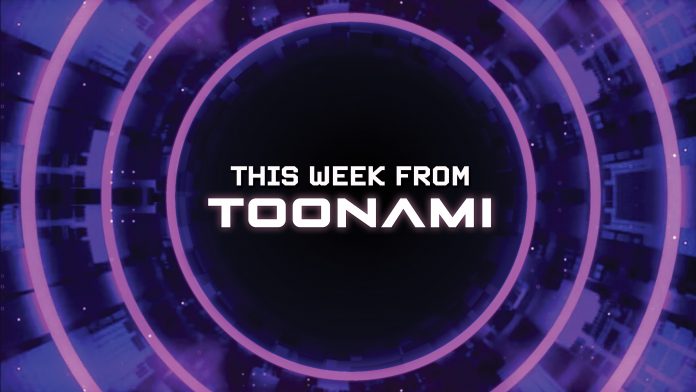 I hope you are all ready for the newest installment of This Week From Toonami! Not only did fans get a special Friday night Toonami broadcast, but a massive shakeup at Toonami Faithful took place this weekend as well. What could this entail? You'll have to read to find out! Throw in the latest schedule announcement, and you have a ton of information fans will not want to miss!

Toonami revealed their newest schedule for the first week of December, but it wasn't the news many fans wanted to hear. On Dec. 10, Adult Swim will have a mini-marathon of the first five episodes of Blade Runner: Black Lotus, with both Dr. Stone and Dragon Ball Super staying at the same time of 3 a.m. and 3:30 a.m. Due to the commotion from this news, Jason DeMarco took to Twitter to apologize to Toonami fans for the scheduling the past few months and cited unforeseen issues (out of their hands) being the culprit. While the frustrations are understandable, we at Toonami Faithful are thankful that DeMarco gave fans an update and cannot wait to see what surprises are in store for December and the new year!
Toonami gave fans another excellent video game review with Kena: Bridge of Spirits getting center stage on the block. The game's main focus is to help spirits cross over, meaning that life and death are some of the main topics of this game. While SARA felt that this looked like a kids game, T.O.M mentions how it's a bit more challenging than any kids game, and hopefully, you can collect enough rot to help you progress through and accomplish some incredible things! And while the hats you can put on your little friends is cute, the story is a bit short and can get repetitive. Regardless Toonami's final grade for this game is an eight out of 10.
The streaming service HiDive announced that they will be the streaming home for all things Lupin The Third. Fans will be able to find all five parts on their platform, as well as the acclaimed series Lupin The III: The Woman Called Fujiko Mine. Considering how HiDive is where you can find the latest season (Part Six), having one place for Lupin fans to check every episode of the iconic series is a great thing to have, and hopefully, the films will follow soon!
Video games are next on the agenda, as both Demon Slayer: Kimetsu no Yaiba – The Hinokami Chronicles and My Hero One's Justice 2 added some new characters. Previously, we've reported how both Yahaba and Susamaru would become playable characters for The Hinokami Chronicles. We have some footage of how they will look in the game and what fans can expect when playing either. Both look like a ton of fun to try out and should be welcomed additions to the game. And for My Hero One's Justice 2, Present Mic is the newest DLC character that will become available for the sequel game.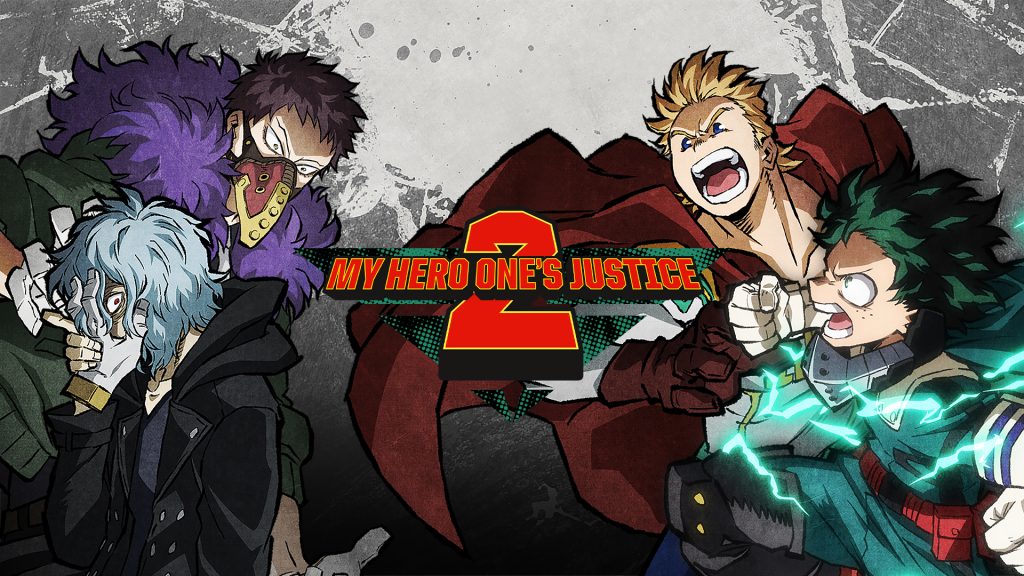 At Anime NYC, Anime News Network had the honor and privilege to talk with the iconic series My Hero Academia Yuki Hayashi composer. Many fans come to know his work, livening up their ears during some of the dramatic and unforgettable moments from the superhero anime series. And while many others know his work in other prominent series (like Haikyuu!!), it's fantastic to see what goes on in his mind while composing music and what his career has been like. It's a fascinating interview, and we hope you can find the time to check it out if you can!

You might have noticed that our weekly article's format looks a bit different. That's because Director of Social Media Celia Rose has stepped down to focus on graduate school! Typically she would contribute to the highlights section, but due to her departure and the work I have to do for Toonami Faithful, it's with a heavy heart that we move on from that part of the article. Especially considering how most readers have either already seen these episodes or watched last night. We hope you can understand, and if someone else joins me for these weekly pieces, we might be able to bring it back!
I'd also like to take some time to properly thank Celia Rose for her hard work and innovative strategies for Toonami Faithful to recreate a better presence on social media. Since joining Toonami Faithful, she has thought of unique projects (like what I'm doing right now), witty memes, and an overall better experience online as the primary ambassador for Toonami Faithful. The role fell into her lap without warning, and she was able to handle a ton of the work by herself before this publication was lucky enough to find Steven Oz, who will be taking a more prominent role with us! Still, the mark Celia leaves on the Toonami community is nothing short of amazing, as many other places started to follow her example due to her tweets and schedule posts. No one will be able to replace what she could accomplish, but we hope to find other like-minded individuals for the future! Thank you Celia Rose, for all of your hard work!
A new Demon Slayer Podcast episode was published this Thanksgiving week with host Varun "VLordGTZ" Gupta is once again joined by Bryan "LaserKid" Johnson talking about the last two episodes of the second season of Demon Slayer. Both feel that the Mugen Train film does a fantastic job adapting the manga and has had trouble staying on topic with the anime series due to how superior the film is. So the two dive into a few side topics while discussing, but both cannot wait till the Entertainment District arc, which is quickly approaching!

Did you enjoy this week's Toonami? Let us know by commenting below or directly on our social media. You can follow us on Twitter, Instagram, and Facebook. You can listen to the Toonami Faithful Podcast on Soundcloud, iTunes, Spotify, etc. for interviews, discussions, and breaking news updates. Listen at the link below or on your podcast platform of choice:
C.J Maffris is the Editor-in-Chief at Toonamifaithful.com. He also produced and directed the Toonami documentary, What Toonami Means To Me. Feel free to follow CJ on Twitter @SeaJayMaffris