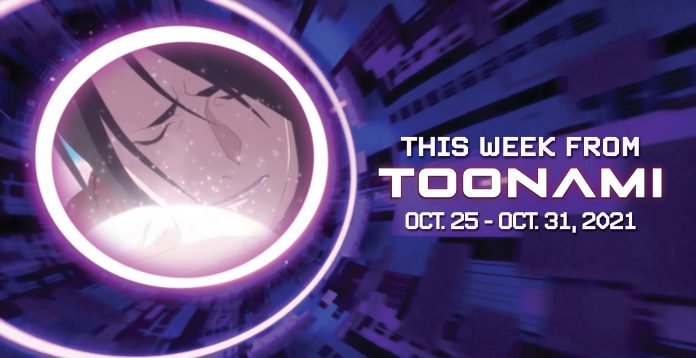 Welcome back to another installment of This Week From Toonami, your weekly round-up of everything Toonami-related that happened within the past week! After three weekends of movie specials and a marathon, Toonami's schedule is changing once again. Read on to learn more about what to expect in the coming weeks!

Toonami released two schedule announcements on their official Facebook page this week. First, Toonami will double up on My Hero Academia to finish the fifth season on Adult Swim on Nov. 6. Fena: Pirate Princess will begin its encore run at 2:30 a.m., followed by Dr. Stone and Dragon Ball Super (after the time shift for Daylight Savings Time). The night will also end with a "bonus shorts block," which will consist of a Blade Runner: Black Lotus short called Benefit of Hazard and three Rick and Morty shorts. The following weekend on Nov. 13, Blade Runner: Black Lotus will have a double-episode premiere at midnight, and Fena: Pirate Princess will continue to air at 2:30 a.m.
There was a ton of Lupin The Third news this week. English dub fans, rejoice because the English cast for the newest season (Part Six) will reprise their roles from Part Five! Due to this season being dubbed by Sentai Filmworks, fans wondered who would be voicing the iconic characters, but those thoughts were put to rest this week. Sentai Filmworks also shared a roundtable discussion with author & University of Tokyo lecturer Roland Kelts and UCLA animation lecturer & historian Charles Solomon to commemorate the Lupin franchise's 50th anniversary. This video is a must-watch for Lupin The Third fans interested in the franchise's history since the manga debuted in 1967. Sadly, in related news, TMS Entertainment delayed the streaming premiere of Lupin The Third Part One that was supposed to be made available this weekend. At this time, we do not yet know when the premiere will drop, but we will be sure to report when that date is known.
A brand-new trailer for the live-action Cowboy Bebop Netflix adaption was published this week with a new key visual that has fans talking! Unlike the previously released teaser "Lost Session," this trailer gives a true sneak peek before the series premieres on Netflix on Nov. 19, featuring the iconic theme song "Tank!" by internationally renowned composer Yoko Kanno. Check it out in the video below, and tell us what you think!
This week, Demon Slayer: the Hinokami Chronicles has reached over a million copies in circulation. Fans can't seem to get enough of the game, and hopefully, our friends at the Demon Slayer Podcast will review the game shortly! Plus, art influences life in mysterious ways, like the recent addition to the Adobe fonts catalog inspired by the Demon Slayer anime. The fonts, called "ShinryuSou" and "KokuryuSou," are original Japanese calligraphy fonts designed by Eisen Tsunanori. In fact, the "KokuryuSou" font is used on-screen to introduce Shinobu Kocho as a member of the Hashira. Both fonts are available to download via Adobe Creative Cloud (subscription required).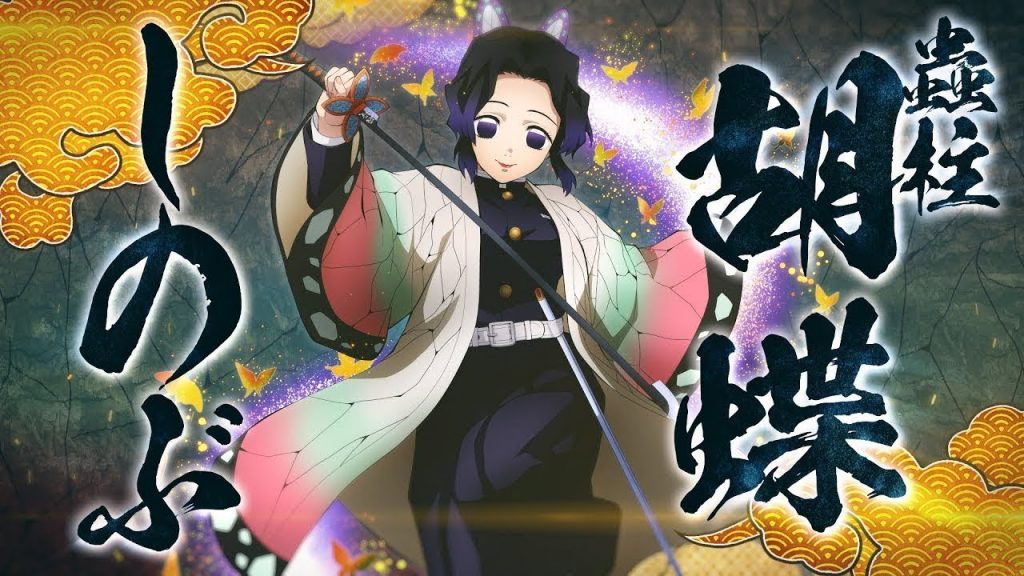 Bandai Namco Entertainment announced that the hit video game Dragon Ball Z: Kakarot is now available on Google Stadia. The game has a story mode that follows the Cell Saga and the Buu Saga and includes a new character named Bonyu (created by Akira Toriyama). The game is also features dialogue in both English and Japanese.
Whacky collaborations aren't uncommon in the Japanese anime sphere, but we think this one takes the cake. Sword Art Online is teaming up with the Japanese Racing Association (JRA) for a horse racing mobile game. No, we aren't kidding. The website for the virtual reality event opened on Oct. 20. Participating players will use jockey avatars and collect all kinds of prizes for the "Aincrad Cup." This event is in Japanese only and requires access to the Cluster virtual reality mobile app for the VR elements.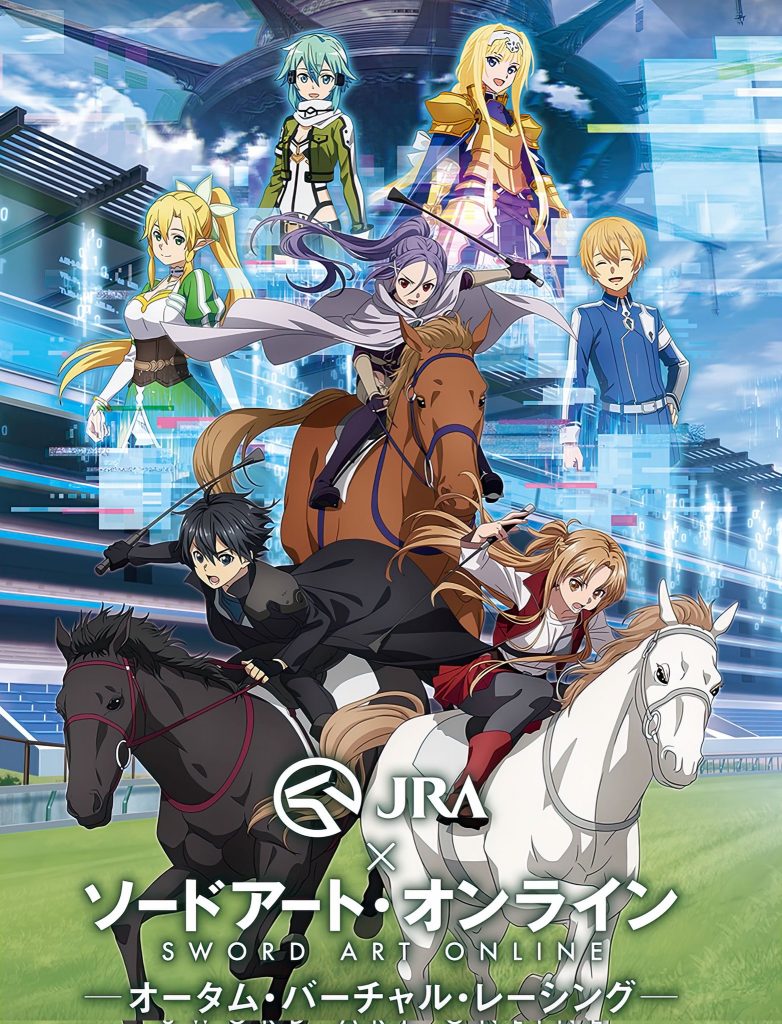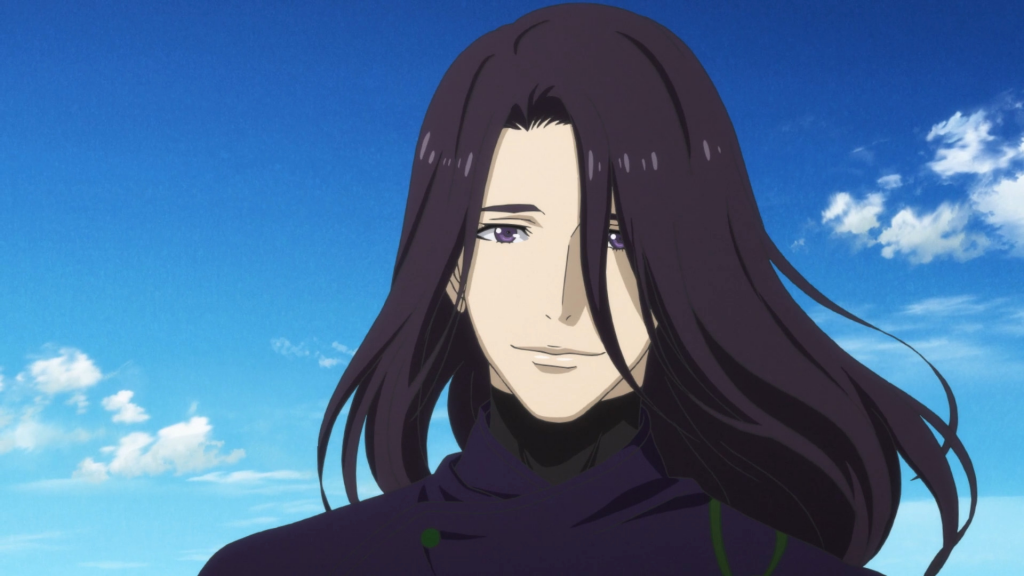 The Fena: Pirate Princess marathon gave fans a chance to experience Fena Houtman's journey once more, from reuniting with childhood friend Yukimaru to discovering the truth about herself, finding family, and finding love. We hope you enjoyed this adventure with us, and we also hope Fena and her friends will return to Toonami someday with new shenanigans on the high seas. If you start to miss the crew of the Bonito II, don't fret! You can read editor-in-chief CJ Maffris' reviews of the series on our website. 

With the ending of Fena: Pirate Princess fresh on everyone's minds, a new episode of FenaCast was published to discuss the finale. Host Andrew "Sketch" Hingson is joined by Editor-in-Chief CJ Maffris, staff writer Bryan "LaserKid" Johnson, and Director of Social Media Celia Rose as they debate how they felt the story went in episodes 11 and 12. Our panelists had a lot to say involving the handling of Abel's final moments and the decision to make Cody the "Observer" of Fena: Pirate Princess. The group would mention how difficult it is to land this ambitious type of storytelling, but overall, the series did well and made it fun to watch. While this won't be the last episode of the FenaCast, we recommend our readers to check this episode out now that the series has concluded.
Toonami Faithful had the honor and privilege to interview another cast member from Fena: Pirate Princess. Both CJ Maffris and Celia Rose were joined by the English voice of Kaede, Darrel J. Delfin. The three talk about Delfin's experience with being cast in the project, working to have a similar voice to his counterpart Brandon Winckler, and his overall thoughts about the characters in the series. Be on the lookout when that special episode drops next week!
The series finale of Fena: Pirate Princess aired last week, and the ending sure left an impression. It appears that fans are caught in the middle thinking it was either a fun way to conclude the series or an abysmal choice on ending it. Sure, we are left with a bit of hope of another season, even if Fena's look is different and she lost her memories. But it certainly feels like this is a story that has concluded for good. Curious how our reviewer CJ Maffris felt on the climactic end of the series? You'll have to read it to find out!
A new episode of the Demon Slayer Podcast was published with host Varun "VLordGTZ" Gupta is joined by LaserKid to talk about the latest episode of the second season! And with these first few episodes recapping Mugen Train, the two bring up an interesting discussion of whether this stretch of the season is worth fans' time if they've seen the film already? It makes sense since not everyone has seen it yet (CJ, please watch the movie already), but does this decision ultimately halt the momentum that Demon Slayer has had? Find out what our panelists had to say on the newest episode!
After a brief break, director of Social Media Celia Rose, Chad from the Macross Mecha Manual, and EXO from Macross Fan Central came back this week with a live broadcast to discuss the latest Macross news, including the announcement of the Macross Plus movie premiering in theaters this December. Listen as the trio answers questions about bringing anime movie screenings to your region, the upcoming international live stream of the "Macross Frontier Galaxy Live Revenge!" concert, where to buy new merchandise, and more!

Did you enjoy this week's Toonami? Let us know by commenting below or directly on our social media. You can follow us on Twitter, Instagram, and Facebook. You can listen to the Toonami Faithful Podcast on Soundcloud, iTunes, Spotify, etc. for interviews, discussions, and breaking news updates. Listen at the link below or on your podcast platform of choice:
C.J Maffris is the Editor-in-Chief at Toonamifaithful.com. He also produced and directed the Toonami documentary, What Toonami Means To Me. Feel free to follow CJ on Twitter @SeaJayMaffris
Celia Rose is the Director of Social Media for ToonamiFaithful.com. Feel free to follow Celia Rose on Twitter @planetstwinkle.