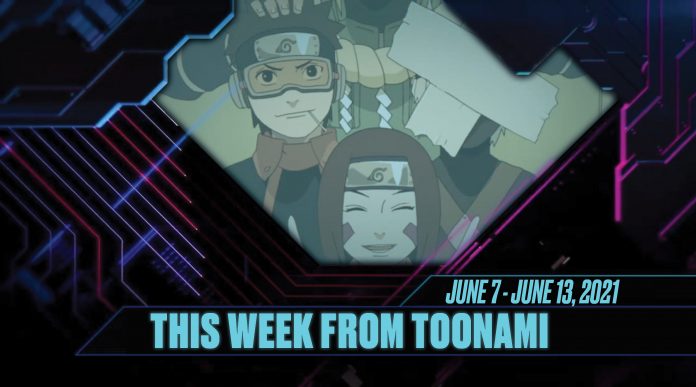 "You get an announcement! You get an announcement! Everyone gets an announcement!"
Jokes aside, this week was packed with updates about new shows joining Toonami, as well as the original series and co-productions that Adult Swim announced last summer. Plus, Toonami Faithful staff had exciting announcements of their own. Without further ado, let's get into it!

Toonami made Inuyasha fans smile when they announced on the official Facebook page that the sequel series Yashahime: Princess Half-Demon will debut on the block on June 26, at 1:00 a.m. Many fans who grew up watching Inuyasha on Adult Swim could barely contain their excitement as we get to follow a story following the children of Inuyasha and Sesshomaru. Due to this new addition, Food Wars! will air thirty minutes later at 1:30 a.m.
A press release from Corus Communications (the company that runs Adult Swim in Canada) recently announced when fans north of the border could expect the premiere of Blade Runner: Black Lotus. The series should debut sometime this fall, leading many U.S. fans to wonder if the same treatment will happen here. Jason DeMarco on Twitter did mention that next week fans should expect news from three of their original anime projects Fena: Pirate Princess (especially with the Annecy Film Fesitval to happen this week), Uzumaki (which will be discussed later in this piece), and Blade Runner: Black Lotus. Please keep your eyes peeled for Toonami Faithful's coverage of these updates as they become available.
Late Friday, both the Uzumaki Twitter account and President of Production I.G. USA Maki-Terashima Furuta told fans to be ready for news on the property this upcoming week. We hope this will include a premiere date for the four-part horror series. Toonami Faithful is very excited that more updates regarding upcoming Toonami original series are coming soon, and we will be sure to report on them when they are announced.
My Hero Academia hit an incredible milestone this week. In Japan, the series reached 100 anime episodes! To celebrate, fans of the franchise got a commemorative visual illustration sporting Deku standing in front of a gold badge. It has been an incredible journey for My Hero Academia, and reaching 100 episodes is high praise to everyone involved!
Additionally, Studio Bones revealed a new key visual for the upcoming My Hero Academia: World Heroes Mission movie. The film is slated to debut in Japan on August 6, but U.S. fans are still awaiting a release date.
Most anime fans groan whenever an anime property is adapted for live-action, but the Netflix live-action Cowboy Bebop has undoubtedly grabbed attention with their latest announcement. Legendary composer Yoko Kanno (Cowboy Bebop, Vision of Escaflowne, Ghost in the Shell: Stand Alone Complex) will be composing the music for the live-action series. Netflix also confirmed that the series will debut this fall! We are curious to see how the show will look, but at least we know it will sound fantastic.
Toonami co-creator Jason DeMarco tweeted that he is producing a new Lord of the Rings anime film called Lord of the Rings: The War of the Rohirrim, which Kenji Kamiyama (Ghost in the Shell: Stand Alone Complex) will direct. The film will follow Helm Hammerhand, the king of Rohan, and how his legendary battle shaped Middle-earth prior to the events of The Lord of the Rings. What caught our attention is that this was a character from the book's appendix, so it will be interesting to see how this story will unfold. As many are probably wondering, we can't say for sure if this is coming to Toonami. Not even Jason knows where this project will be heading. But, it's still amazing to see DeMarco work on a project in a franchise that he loves so much, and we hope that his efforts are rewarded!
For the Sword Art Online cosplayers out there, Otaquest has opened preorders for a full-scale replica of Eugeo's Blue Rose Sword. It looks stunning, and we recommend checking it out if you plan to do a Sword Art Online cosplay at a convention.
Toonami received a hat tip from Glitch, a creator-lead co-op-owned video game fund, hosted their first Future of Play event. It was staged to evoke Toonami segments featuring video game reviews they've done throughout the years! Check out all the details in the tweet below.
And a PSA to all the fans who follow us on Twitter.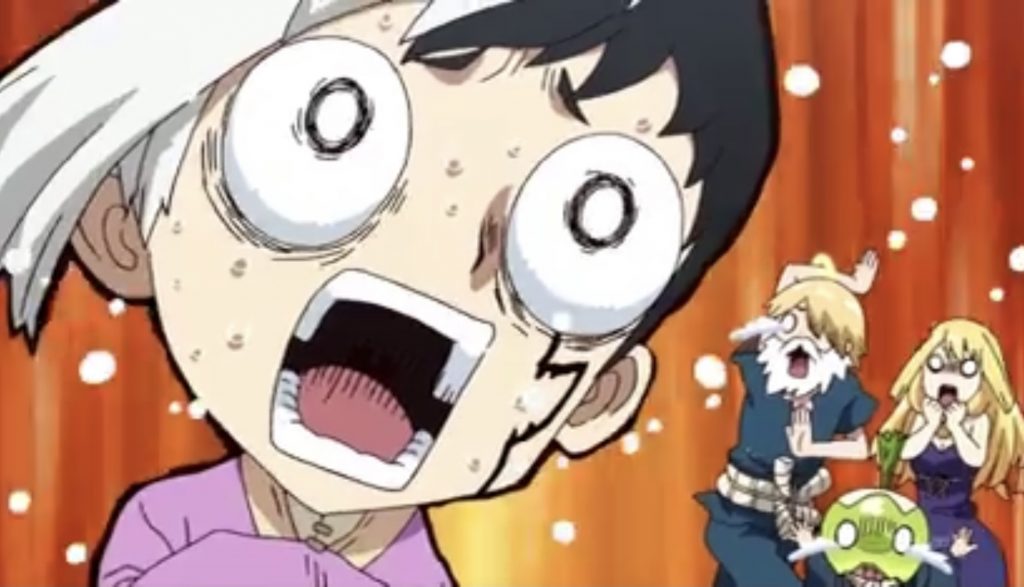 Team Class 1-A has their work cut out for them as Team Class 1-B implements their alternate plan in My Hero Academia. Kinoko Komori's mushroom quirk turns out to be more overwhelming than they had anticipated, as she lets them grow all over the arena and her opponents. Manga shouts sound effects at Team 1-A, splitting the members up with large indestructible onomatopoeia blocks. Yuga is the first to be captured, while Kendo takes the opportunity to corner Momo and unleash a relentless assault with her giant fist quirk. To Kendo's surprise, Momo creates giant cannon that sprouts from her midsection. She fires the cannon to distract Kendo while she makes a bag of items for her teammates. Eventually, she loses consciousness and is captured by Kendo. Fumikage and Hagakure attempt to capture the remaining teammates of Team 1-B using the tools that Momo created for them, but Kinoko sprouts a mushroom in Fumikage's lungs and asphyxiates him. Class 1-B wins the match. The Kingdom of Science continues work on their steam engine in Dr. Stone, which Gen is tasked with driving since he is the only one with a driver's license. Suika goes into detective mode and looks for clues of where Chrome might be. She finds him in the bamboo prison where Tsukasa locked him away and rushed back to Senku to tell him. Chrome quickly realizes that Tsukasa has set a trap for Senku and his friends, and he decides that he must save them himself by using the power of science.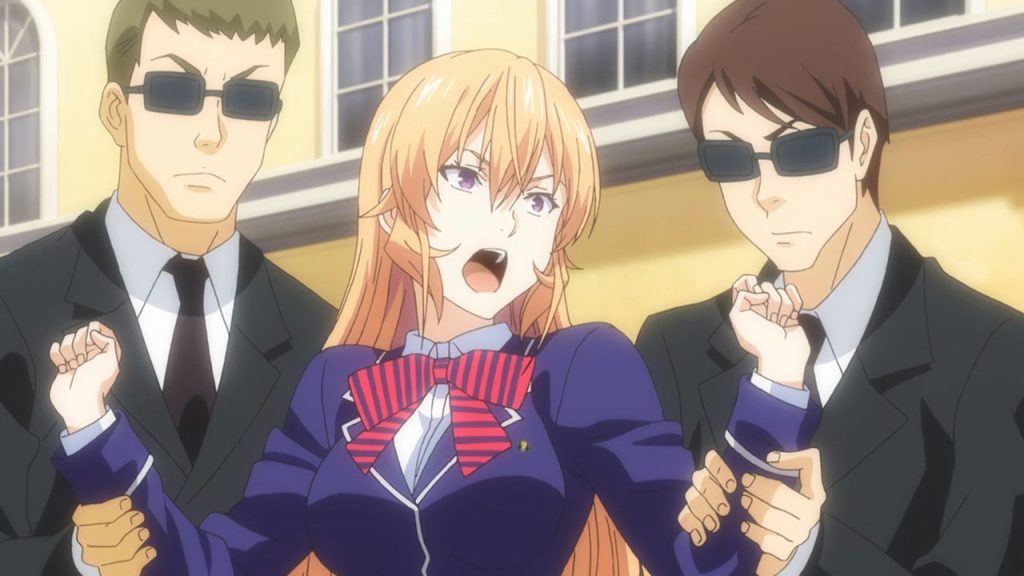 Soma's final exams take an unexpected turn in Food Wars! The Third Plate when he learns that he will be competing against Akira Hayama, who is now a member of Central and the new Ninth Seat of the Elite Ten. If Soma fails to prepare a meal using the assigned ingredients within three days and defeat Hayama, he will be expelled from Totsuki Academy. The first ingredient is bear meat, which Soma discovers has a strong odor and gamey texture that can make the meat challenging to cook. Suddenly, Kuga arrives and offers Soma his help, along with the services of his chef trainees. At last, Soma discovers that he can use magnolia berries to reduce the intensity of the meat's odor and enhance the flavor caused by it. The Promised Neverland takes a shocking turn as Emma and the children attempt to rescue the other orphans from Grace Field House. When Peter Ratri intercepts them at the house and declares that he's prevented their escape, Isabelle and the other mothers from the farms reveal that they were on the children's side all along and are going to help them escape to the human world. The commoners from the demon village also arrive at Grace Field House en masse to help Emma by attacking the demon guards. Mujika and Vylk tell Ratri that they shared their blood with the commoner demons, so now there is no more need to farm human children for the sake of food. Ratri despairs, afraid of what will become of him now that he can no longer uphold his ancestors' promise to the demons hundreds of years before. Emma offers Ratri a chance at redemption and peace, despite everything he has done to harm humans.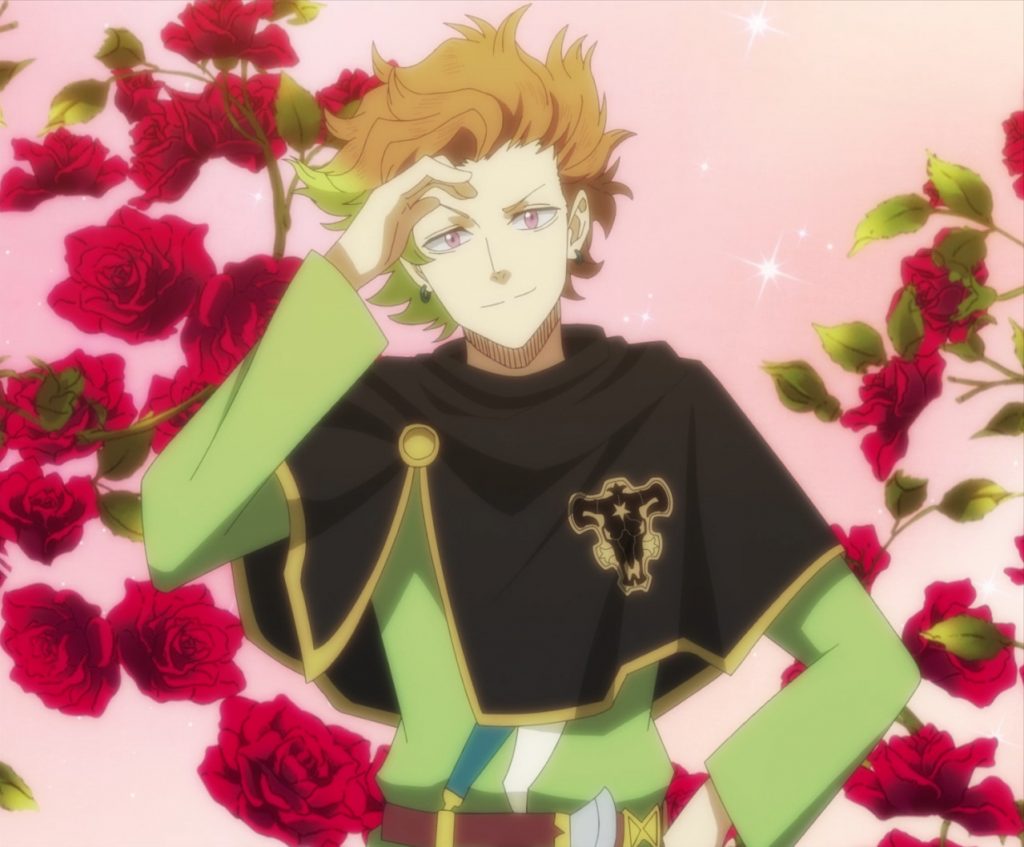 The Magic Knight squads prepare to travel to the Heart Kingdom for training in Black Clover. Langris Vaude, Finral's younger brother, questions his role in the Knights of the Golden Dawn, especially after being possessed by elves revealed aspects of himself that he found frightening. Langris decides he must leave the squad, so he challenges Yuno to a duel by pretending he is offended that they are now the same rank. However, Yuno sees through Langris' facade and pushes him to fight like he wants to win. Langris eventually reveals his true motive, but he still gives his all until Yuno defeats him. Yuno admits to his opponent that it was a narrow victory, confirming that Langris is a valuable asset to the Golden Dawn even if he doesn't feel that he is right now. Naruto: Shippuden delves further into Tobi's true identity as Obito Uchiha, and how he came to be. Obito meets White Zetsu and Guruguru while under Madara's watch, who tend to him and helps him rebuild his body while also unleashing a barrage of poop jokes. Months later, White Zetsu tells Obito that his teammates are in trouble, but Obito's body is too weak to even smash through the wall. Guruguru offers himself for Obito to wear as armor. Madara insists Obito will return, even though the young ninja swears he is leaving for good. Despite Guruguru's help, Obito arrives too late. He sees Rin impaled by Kakashi's Chidori, and she dies whispering his name. Her death activates the mangekyo sharing for both him and Kakashi. Obito rages and kills the shinobi that attacked his teammates. Once the dust settles, he falls into despair and laments.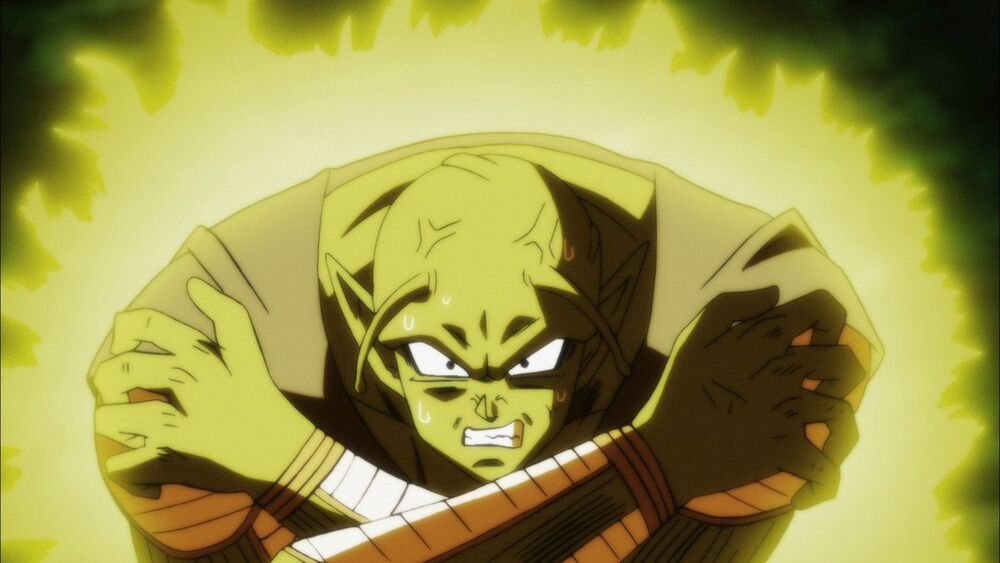 Eren Jaeger leads an attack on Liberio in Attack On Titan, and he eats Willy Tybur. Gabi and Colt watch in horror as Sofia is crushed by debris, and Udo is trampled when he tries to lift the giant brick off her body. Lara Tybur reveals that she is the War Hammer Titan, and Eren swiftly attacks to prevent her from fully transforming. However, her attacks are relentless and force Eren out of his Titan body. Suddenly, Mikasa and the other Scouts appear with new maneuvering gear, and they attack the War Hammer Titan. Mikasa pleads for Eren to come home and not kill innocent people, but he ignores her and continues fighting. Eren discovers that Lara's body is hidden in a crystal underground, controlling the War Hammer Titan's body. He rips the shell from the ground and tries to eat her. Porco stops him by attacking the Jaw Titan until Levi slices through his massive jawbone. Staff writer Umeko reviewed this episode in detail during Attack On Titan's initial run, which is available to read here. Four universes remain in the Tournament of Power in Dragon Ball Super, with the fighters of Universe Four fighting valiantly. Quitela uses an illusion to trick Gohan and Piccolo into believing that the eliminated warriors have returned. His trick is so powerful that the warriors even have physical manifestations that cause actual pain to Gohan and Piccolo. The fighters of Universe 7 struggle against Damon, whose energy signal is tiny despite his hits' strength and speed. He even eliminates Piccolo by knocking him out of the ring. Eventually, Goku and Android 17 discover that Damon is an insect, which is why his energy signal didn't match the strength of his attacks at all. Eventually, he and his teammates are eliminated from the Tournament, and the Zenos erase Universe Four.

On the latest Toonami Faithful Podcast episode, Andrew "Sketch" Hingson is joined by Paul Pescrillo, Colt Buhr, and long-time friend Duelist as they discuss the recent schedule changes that Toonami has made. Buhr also mentions about the lack of ratings postings from third-party websites. It does take a bit before the group gets on with the series, but we recommend listening for those who have been clamoring for Dragon Ball Super to be pushed back later in the night.
This week, Toonami Faithful published a guest article about the recent Jojo's Bizarre Adventures miniseries "Thus Spoke Rohan Kishibe. Written by rastergrafx, they take a deep-dive into all the happenings in this miniseries, and why they liked it so much. If you are a huge Jojo fan, you'll want to not only read this review, but probably check out the anime first, which can be found on Netflix.
Toonami Faithful also decided to partake in a popular meme that was floating around asking for fans of their most controversial Toonami opinions. Let's just say the flood gates opened up a ton!
Junior, formerly known as CabooseJr. has recently announced that he will be moving from YouTube to Twitch to separate his live-streaming activities from his Toonami Archive videos. He hopes that the switch will allow both platforms to grow instead of confusing consumers. And before anyone asks, yes, he will continue to archive Toonami goodies on his YouTube page.
And in more personal news, the Toonami Faithful family grew a little bit bigger. Founder and creator of Toonami Faithful Paul Pescrillo and his family welcomed a new baby boy into their lives. The Family and baby are doing well, and we wish them all be to be happy and healthy!

Did you enjoy this week's Toonami? Let us know by commenting below or directly on our social media. You can follow us on Twitter, Instagram, and Facebook. You can listen to the Toonami Faithful Podcast on Soundcloud, iTunes, Spotify, etc. for interviews, discussions, and breaking news updates. Listen at the link below or on your podcast platform of choice:
C.J Maffris is the Editor-in-Chief at Toonamifaithful.com. He also produced and directed the Toonami documentary, What Toonami Means To Me. Feel free to follow CJ on Twitter @SeaJayMaffris
Celia Rose is the Director of Social Media for ToonamiFaithful.com. Feel free to follow Celia Rose on Twitter @planetstwinkle.