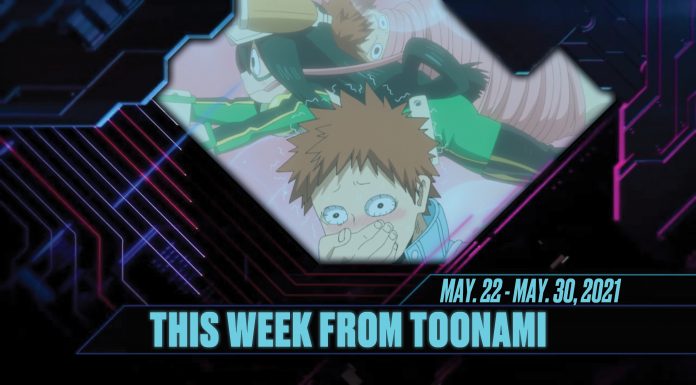 It's finally here, the schedule change many Toonami fans have been asking for such a long time. For the first time in over a year, My Hero Academia lead the block instead of Dragon Ball Super (now at the end of the night). How will this fare in the long run? Only time will tell. As we ponder that, let's reflect on the past week together!

This week was another significant anniversary for Toonami. May 26 marked nine years since the iconic block returned to the airwaves. It's wild to think that it's been nine years since the revival, and Toonami doesn't seem to be slowing down either. Toonami Faithful decided to take a trip down memory lane to commemorate the occasion.
Lupin The Third Part 6 was officially announced this week to celebrate the 50th anniversary of the franchise. The anime project will debut this October with a stunning key visual that has many excited about what everyone's favorite gentlemen thief has in store for fans. TMS Entertainment also released a short trailer, only adding to the speculation of what Lupin will be up to in the anime. 
Demon Slayer: Mugen Train continues to earn at the box office, grabbing over $45 million in North America. Hopefully, you've had the chance to check out this historical movie (if you are fully vaccinated and feel safe to leave your house). But it is a tremendous accomplishment that should be a significant indicator of what other anime films can try to do in the future. And thanks to the achievements Mugen Train has earned in the box office, the film and staff earned top honor at the Fujimoto Awards.
Aniplex announced this week that they will once again hold a virtual convention due to the COVID-19 pandemic. What's important to note that there will be panels regarding both Demon Slayer and Sword Art Online film -Progressive- Aria of a Starless Night, but as of this publication, we aren't sure what will be happening during the Demon Slayer panel. It's slated to start June 3 at 6 p.m. pacific time. Right now, it's unclear what Aniplex has planed for Demon Slayer, but Toonami Faithful will keep fans updated if anything of note comes from the virtual convention.
In another surprise this week came from the D.C. convention Otakon, which will be holding an in-person event this year. With many adults vaccinated in the U.S., officials must have felt it is safe enough for the general public. It will be interesting to see who will show up and what the attendance numbers will be.
The Black Clover manga reached an outstanding achievement as it has 15 million copies circulating worldwide. The series has become a massive favorite amongst Toonami fans, and it's a treat to hear that the property is continuing to perform well in sales. And considering the block recently announced that there wouldn't be a break between the third and fourth season airing on Adult Swim, Black Clover continues to do well in terms of notoriety.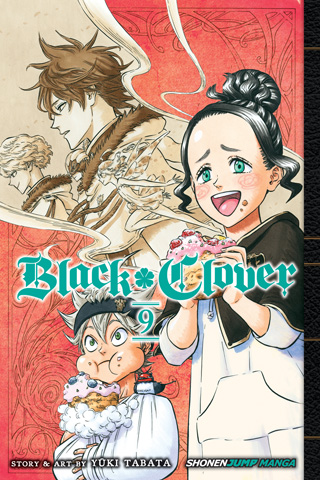 Bandai Namco announced a new Mobile Suit Gundam Seed Project during an unveiling of a life-sized Freedom Gundam statue in Shanghai this week. This project commemorates the 20th anniversary of the first Gundam Seed anime (which will occur in 2022). A film was previously confirmed to be in production and a sequel to the original series.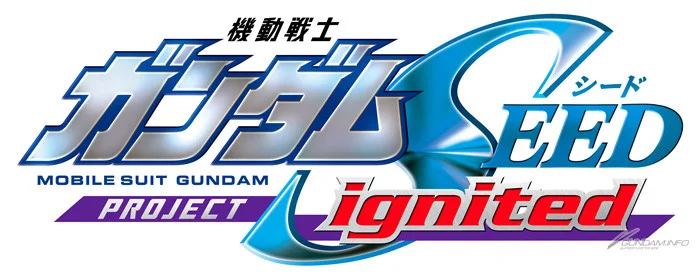 And if you are an InuYasha fan and in need of some swag (as Celia Rose might), DJ Steve Aoki's fashion brand DIM MAK teamed up with VIZ Media to release an apparel collection featuring art from the anime. The collection has 12 articles of clothing ranging in price from $38 to $85.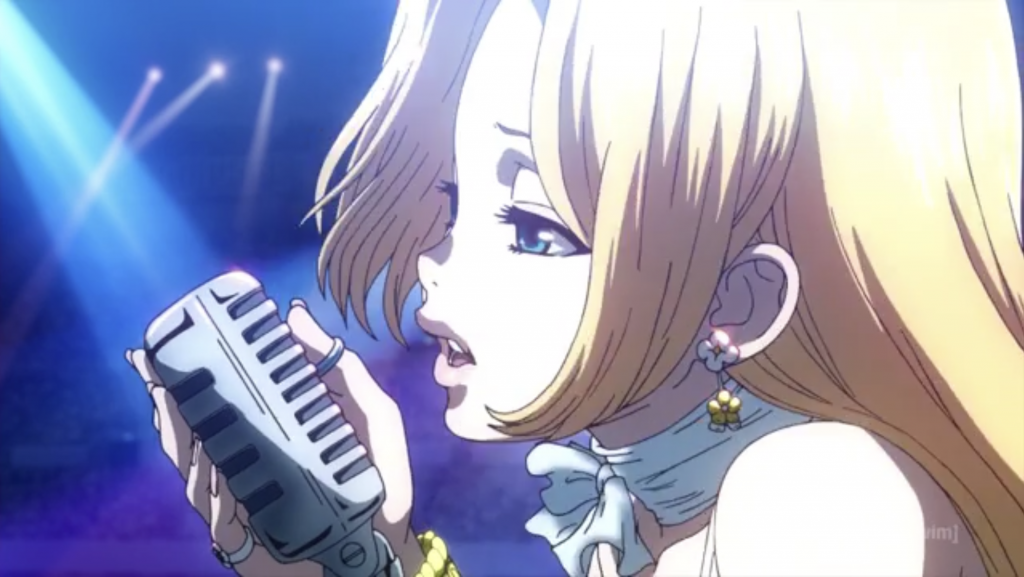 My Hero Academia jumps right into training at UA high school, as the first match between teams from Class 1-A and 1-B face off against each other. Midway through the exercise, Class 1-A's team seems to be falling to the 1-B team's attacks, and their victory seems uncertain. However, Tsuyu Asui helps her team strategize by using their strengths to catch the 1-B team off-guard and expose the weaknesses in their quirks. In the end, Class 1-A's team wins the first match. After celebrating their victory, Tsuyu thanks Shinso and assures him that the team may not have succeeded without using his quirk. Senku, Taiju, and Yuzuriha finally reconnect via Senku's cell phones in Dr. Stone, but a member of Tsukasa's army, Nikki Hanada, catches them in the act. To save their friends and protect the device, Senku and Gen decide it's time to break out the big guns, so to speak, by having Gen impersonate pop-star Lillian Weinberg over the phone. Much to their surprise, Nikki is a Lillian Weinberg super-fan, and her deep knowledge of Weinberg trivia almost makes their plan go awry. However, when she hears Lillian's song from Senku's glass record, Nikki is immediately overcome with emotion and moved by her precious memories before Petrification. She is so touched that she decides to defect from Tsukasa's army and join the Kingdom of Science with Taiju and Yuzuriha.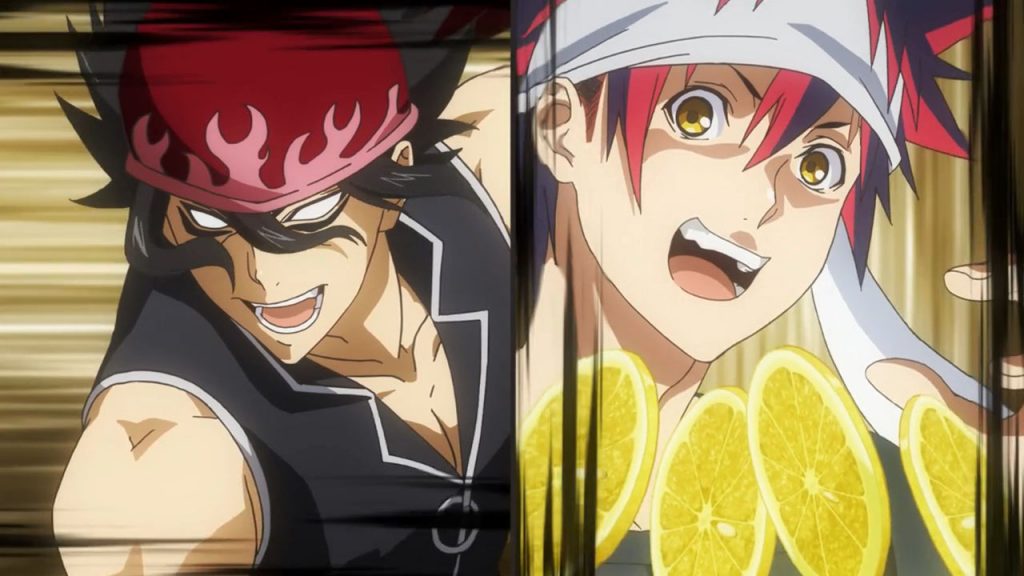 The students of Totsuki Academy head to Hokkaido for the advancement exams in Food Wars! The Third Plate. Erina, fueled by her newfound empathy for her friends at Kyokusei dorm, makes it her mission to teach them as much as possible about Hokkaido ingredients and cuisine. However, it's clear when they arrive at the first exam site that Central intends to sabotage the exams of any students who openly oppose them and Azami Nakiri. Soma and his friends put their knowledge together to circumvent the first hurdle, poor quality salmon, and successfully prepare a dish that helps them pass the exam. Erina also begins to realize that her feelings toward Soma are beginning to change. The Promised Neverland reveals what happened to Norman after he was adopted out from Grace Field House. Rather than being sent to slaughter, Norman was brought to a facility run by Lambda, where he was tested extensively and forced to take experimental drugs. There, he connected with other humans who were being tested and tortured by the demons and staff. Over time, Norman gathered materials to create explosives, which he uses to escape with his comrades. Meanwhile, Emma and the other children reunite with Mujika and Sonju, begging them for help. Emma hears an explosion in the distance and realizes that Norman betrayed them by executing his plan to kill the demons one day earlier than promised. However, while Norman surveys the damage and destruction done by his degeneration drug, the cruelty of what he has done begins to sink in.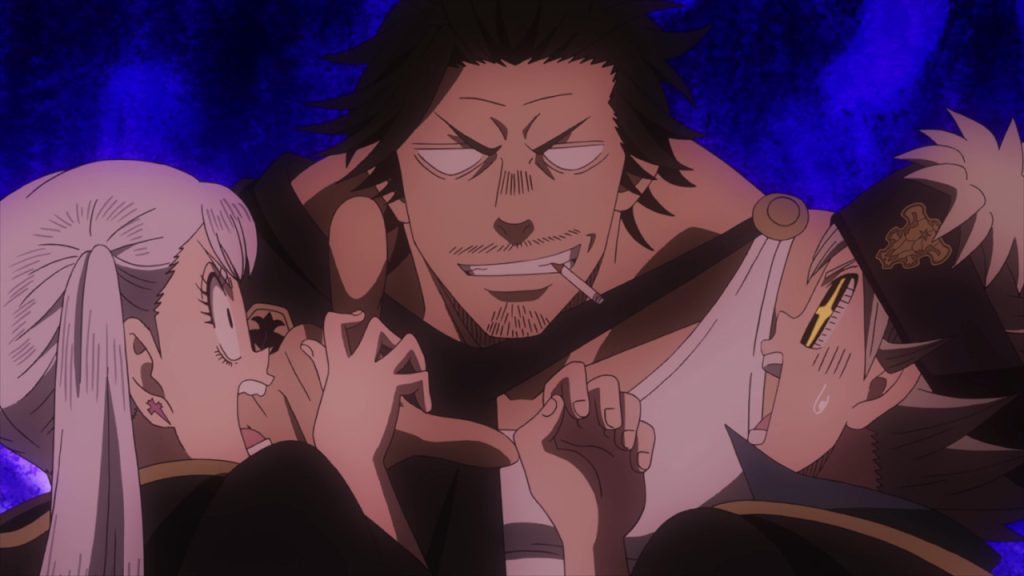 Black Clover brings us back to Asta and Noelle's early days with the Black Bulls when they accompany Yami to the Magic Knight trials. For Asta, the trials bring back memories of when he and Yuno competed to prove themselves as Magic Knights and ultimately as potential candidates to become the next Wizard King. However, Noelle reminds herself of the day her brother Nozel made her join the Black Bulls without allowing her to compete in the trials. She learns that he did so to protect her from danger rather than make a statement about her competence as a mana user. Ultimately her time with the Black Bulls helped her grow. Tobi's identity is revealed at last in Naruto: Shippuden when Naruto unleashes a Rasengan attack using Kurama's chakra that shatters his mask. Kakashi and Might Guy are shocked to learn that their former teammate Obito Uchiha is still alive, after all. Obito had vowed to create a world where he and their teammate Rin Nohara could be together again after she killed herself using Kakashi's Chidori technique when they were children.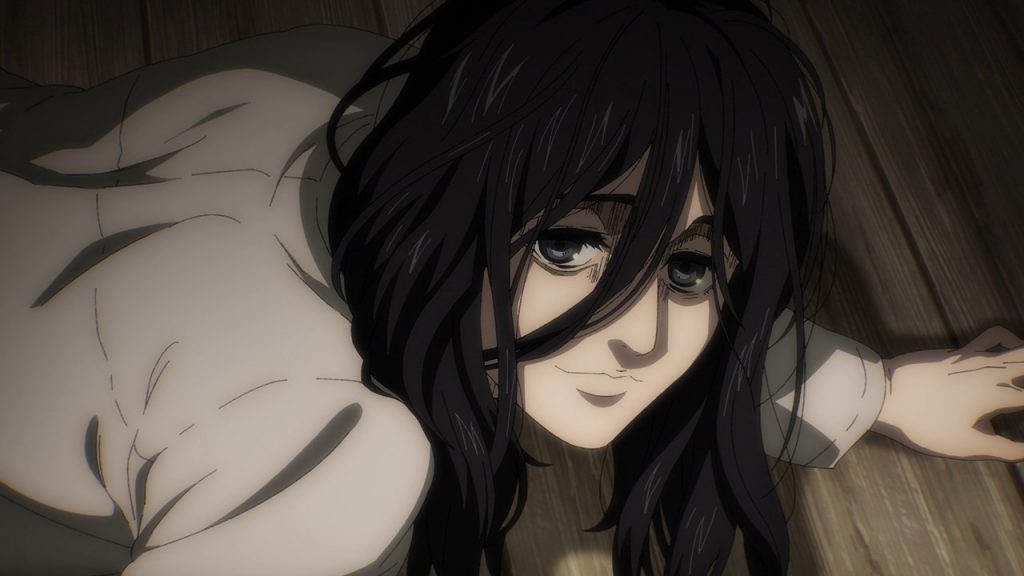 Falco befriends a wounded soldier named Kruger in Attack On Titan after he reveals he's staying at the hospital because he doesn't want to return home. Falco begins to visit Kruger regularly and run errands for him, namely delivering letters. Dr. Jaeger tells Kruger not to draw attention to Falco so that his work to become a Titan candidate is not in vain. Jaeger also laments about his regrets with his family, and he breaks down, remembering how his daughter died a gruesome death when she and her brother ventured outside the internment zone. Meanwhile, Willy Tybur prepares for the upcoming festival in Liberio, where he intends to reveal the "truth" about Marley and the Eldians. Staff writer Umeko reviewed the episode in detail when it initially aired, which you can read here. The Tournament of Power continues in Dragon Ball Super, as Goku attempts to recover from Ultra Instinct. Fighters from the Second Universe take advantage of his exhaustion and attack, but Androids 17 and 18 deflect the attack with ease. Ribrianne pursues Android 18 and demands that she face her head-on. Android 18 tells her she intends to win for the sake of her daughter and husband. Ribrianne is wholly shocked that Krillin is Android 18's husband, throwing her off-guard long enough for her and Android 17 to attack one of Ribrianne's comrades. Fueled by memories of her husband cheering her on, Android 18 lands a devastating blow that blasts a hole through Ribrianne, effectively eliminating her from the tournament. Meanwhile, Vegeta attempts to activate Ultra Instinct like Goku. Still, Whis remarks it would be nearly impossible for the Saiyan prince to do so since he cannot relinquish control of his thoughts to rely solely on instinct.

On the last Toonami Faithful Podcast, CJ Maffris hosts and is joined by Varun "VLordGTZ" Gupta, Celia Rose, and special guest LumRanmaYasha to talk about the recent story arc of Black Clover. CJ noticed LumRanmaYasha's commentary on the filler arc and wanted to hear everyone's thoughts since Celia wasn't a fan of the recent filler episodes. The conversation also eventually wanders into the topic of filler and what makes filler entertaining. 
Marion "Microwaevy" Peña wrote a touching tribute to honor the late great author Kentaro Miura. The shocking news of his passing blindsided the manga world. So Microwaevy talked about everything. Miura as an author, Berserk as a title, what worked, what didn't work, and everything in between. If you are a Berserk fan, you should do yourself a favor, read the article, and tell us what you liked about the franchise.
Toonami Faithful released a new behind-the-scenes interview from the documentary What Toonami Means To Me. This month's interview was with Cedric L. Williams Jr., who was the last guest of the project. Check out what he had to say about Toonami and how the block inspired him to become a voice actor.
This week, there was a new Demon Slayer Podcast, as VLordGTZ, Microwaevy, and Sakaki were joined by Jecka, Meowth, and LumRanmaYasha to spill the beans on their feelings toward the Mugen Train film. Who enjoyed it, and who might have a few choice words for the movie? You'll have to listen to find out!
As many of our readers are aware, VLordGTZ seems to have a penchant for doing podcast projects, as another episode of Over Soul: Shaman King Podcast was published this week. He is joined by Sakaki, Microwaevy, and special guest Maxy The Bee to discuss Tokyo Shaman Fights and the China story arc while breaking Sakaki's mind with their strange observations about the character designs. Poor Sakaki! But if you want to know how VLord and the gang accomplished this, you'll have to listen to find out.
When he isn't doing articles and podcasts for Toonami Faithful productions, staff member Sakaki is also the Editor-in-Chief over at his personal project Weekly Shougakukan Edition. This week, the publication released a review of Yen Press's release of Takahiro Arai's Cirque Du Freak: The Manga Vol. 1: Omnibus Edition. It was written by Jecka (who was featured in a Demon Slayer Podcast episode earlier. Are you interested in manga that isn't involved in Weekly Shonen Jump? Weekly Shougakukan Edition has you covered, and this review is not something you'll want to miss. 
And rounding out the week, Director of Social Media Celia Rose helped host the Macross Flashback 2021 panel at FanimeCon! Together with Adrian Lozano of Creative Sphere Inc., Tom Bateman and Jason Cline from the Los Angeles-based event Superdimension Convention, they covered the history of the Macross franchise. The group discussed its impact on the anime industry at large. The recent agreement with U.S. licensing company Harmony Gold allows Macross to be distributed internationally for the first time in over twenty years. An audio recording of this panel may be available at a later date.


Did you enjoy this week's Toonami? Let us know by commenting below or directly on our social media. You can follow us on Twitter, Instagram, and Facebook. You can listen to the Toonami Faithful Podcast on Soundcloud, iTunes, Spotify, etc. for interviews, discussions, and breaking news updates. Listen at the link below or on your podcast platform of choice:
C.J Maffris is the Editor-in-Chief at Toonamifaithful.com. He also produced and directed the Toonami documentary, What Toonami Means To Me. Feel free to follow CJ on Twitter @SeaJayMaffris
Celia Rose is the Director of Social Media for ToonamiFaithful.com. Feel free to follow Celia Rose on Twitter @planetstwinkle.