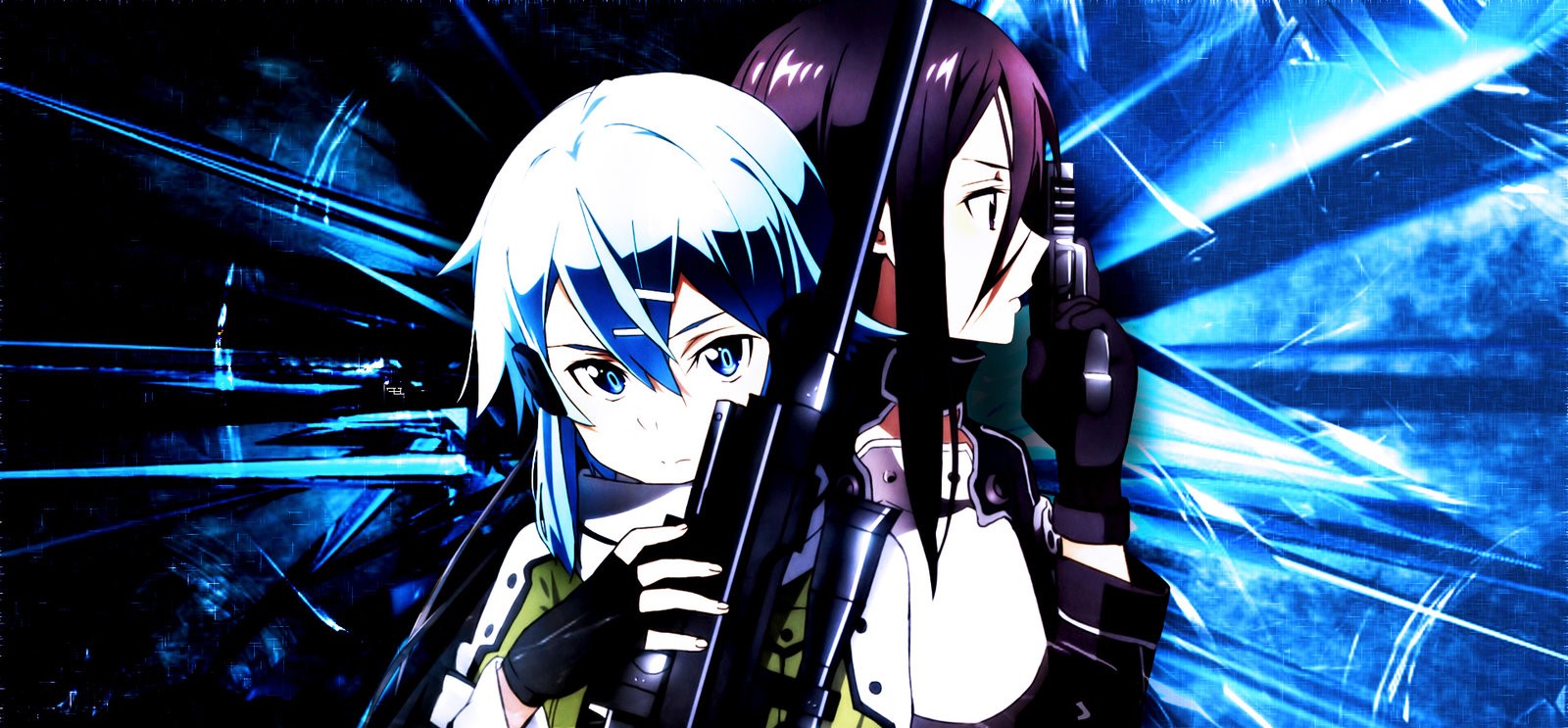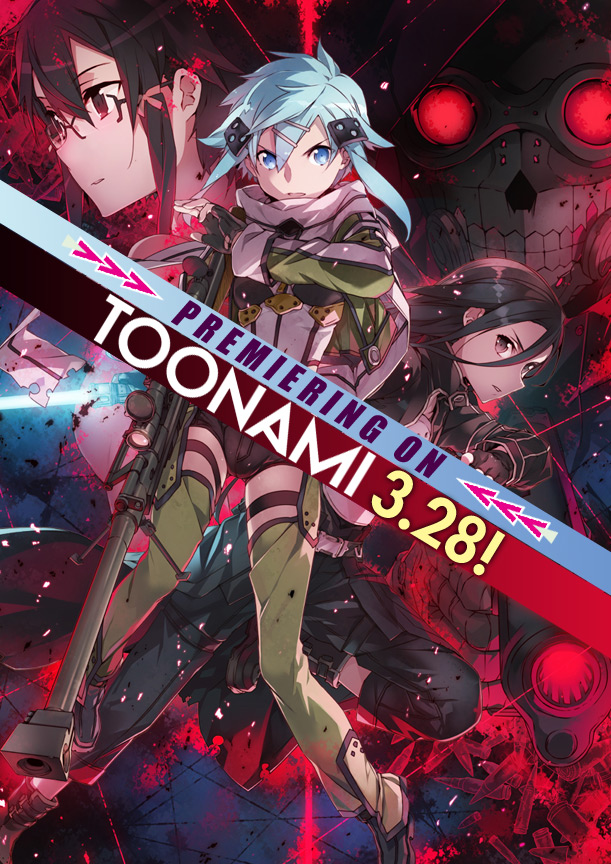 Today at their Katsucon panel, Aniplex of America announced that Sword Art Online II will be airing on Toonami beginning March 28th at 1AM EST/PST.
In the first half of Sword Art Online II, Kirito enters Gun Gale Online looking for Death Gun, a player who is seemingly able to kill other players from inside the game. There he meets Sinon, a girl who aims to be the top sniper of Gun Gale, who uses the game to cope with her fear of holding firearms in the real world. In the second half there are more adventures that take place in the game worlds Toonami viewers are already familiar with.
Michelle Ruff will be joining the cast as Sinon.
While it is not surprising that SAO II is going to air on Toonami, the arrival is quite a bit earlier than most expected. The two Aniplex titles reign continues.
Aniplex of America will be celebrating the series arrival on Toonami with premiere screenings of select episodes at SakuraCon and Anime Boston on April 4th. Each event will also have special guests. Bryce Papenbrook (Kirito), Yoshitsugu Matsuoka (Kirito), Shinichiro Kashiwada (Producer) will attend the event at Sakura Con, while Cherami Leigh (Asuna), Cassandra Lee Morris (Leafa) and LiSA (Singer of the Ending Theme Song "SHIRUSHI") will attend the event at Anime Boston.
No other schedule information has been announced at this time but as always we will keep you posted.
Let us know your thoughts on SAO II joining Toonami at the end of March in the comment section below.
Source: Anime News Network