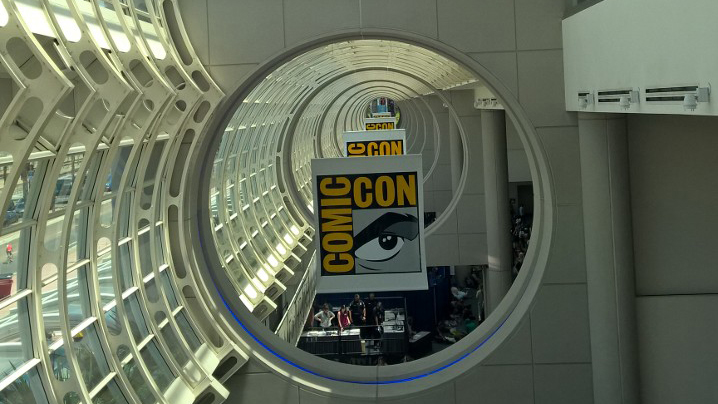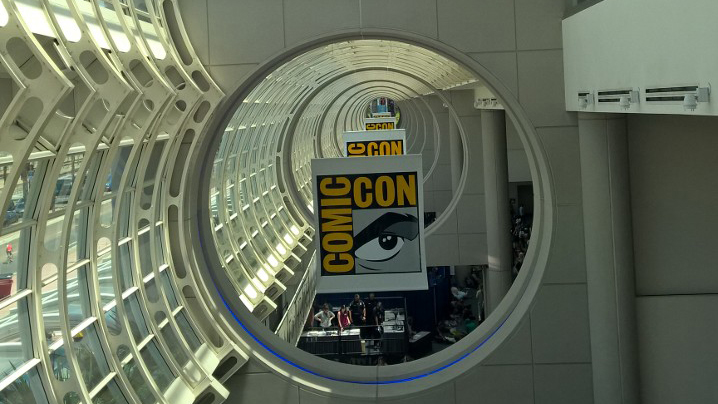 Every year in July, no less than 130,000 attendees converge into Downtown San Diego as the San Diego Comic-Con is held. With Comic-Con being one of the world's biggest festivals for comics and nerd culture, not surprisingly some of the biggest news in entertainment is often announced here. Adult Swim has several events planned for Comic-Con, some of which involve the better cartoon show. With another live episode of Toonami Pre-Flight planned for Thursday and a Samurai Jack panel planned for Friday, we'll likely be seeing some more surprises regarding the better cartoon show as well as some more info in regards to Samurai Jack, among others.
Hand-picked from the official schedule, these are some of the upcoming panels that are related to Toonami, and if you're going to SDCC this year, we definitely recommend you checking them out, whether it's for looking forward to what's next, hanging out with the creators and other fans, and if nothing else, enjoying just being there. And even if you're not going this year, we'll be keeping an eye on what comes out of these panels for any news regarding the future of Toonami and the block's various programs.
Do note that there is a possibility that there can be Toonami related news that can appear in panels that aren't listed below, so all I can say is to keep on your toes.
Thursday
Viz Media Panel
Time: Thursday, 4:00pm – 5:00pm
Room: 7AB
Official Description: Come party with VIZ Media! And by party, we mean sit in a chair and listen to thrilling tales of upcoming releases and other Earth-shattering announcements from North America's largest distributor of manga and anime! VIZ Media has brought you thousands of your favorite titles, including huge hits like Naruto, Death Note, Sailor Moon, Ranma 1⁄2, Tokyo Ghoul, One-Punch Man and more! Warning: panel may include trivia, prizes, yelling, and probably some clapping.
Funimation Industry Panel
Time: Thursday, 6:00pm – 7:00pm
Room: 9
Official Description: From Akira to Dragon Ball Z, hear the latest news, info, and announcements from North America's largest anime distributor, Funimation.
TOONAMI PRE-FLIGHT
Time: Thursday, 8:00pm – 10:00pm
Room: Convention Way & 5th Ave Pier
Official Description: Have you ever wanted to learn things about Toonami that you never knew you didn't know? Get behind the scenes info on all things Toonami with your hosts Jason Demarco, Gill Austin, Steve Blum (Voice of TOM), and Dana Swanson (Voice of SARA).
Notes: This event will take place at the Adult Swim tents outside at the back of the convention center, and is not listed in the SDCC schedule. Anyone 17 years and under are not permitted.
Friday
Samurai Jack Panel
Time: Friday, 3:15pm – 4:00pm
Room: Hilton Bayfront, Indigo Ballroom
Official Description: Join creator / director Genndy Tartakovsky, head writer Darrick Bachman, art director Scott Wills, storyboard artist Bryan Andrews and character designer Craig Kellman as they give fans a behind-the-scenes look at the upcoming revival of hit animated action-adventure series Samurai Jack. Moderated by Tom Kenny (Samurai Jack, SpongeBob SquarePants).
Sunday
Sailor Moon Panel
Time: Sunday, 1:00pm – 2:00pm
Room: 6A
Official Description: VIZ Media is releasing the 200-episode classic Sailor Moon series for the first time on Blu-ray, with an all-new completely uncut and uncensored English dub. Members of the VIZ Animation team describe all the ins and outs of the production of this legendary anime series as well as news about the all new series Sailor Moon Crystal!