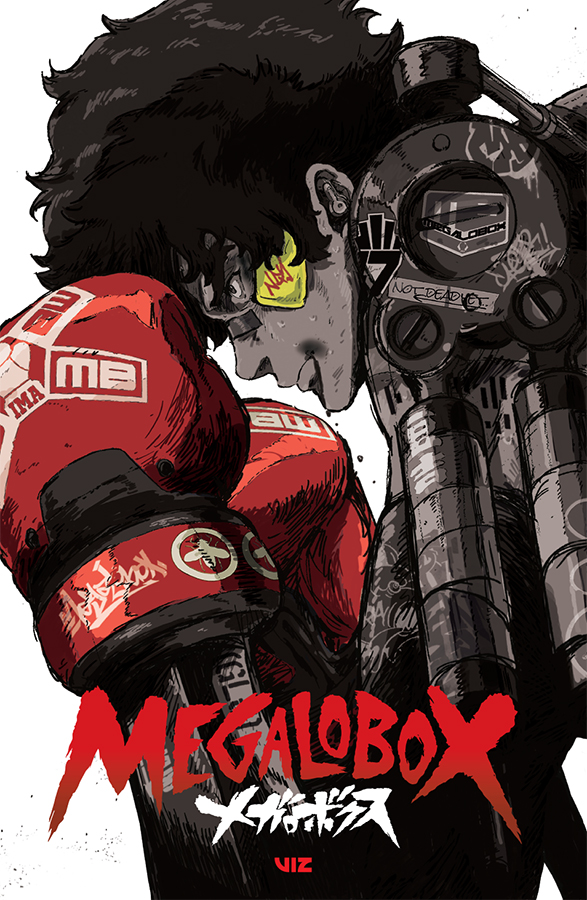 VIZ MEDIA ANNOUNCES THE BROADCAST DEBUT OF MEGALOBOX ON TOONAMI
The Futuristic Boxing Action Series MEGALOBOX Debuts On Toonami In December With New Dubbed Episodes
San Francisco, CA, December 6, 2018 – VIZ Media proudly announces the North American broadcast debut of the hit boxing series, MEGALOBOX, on Adult Swim's Toonami.
The first episode of the sports action drama premieres on Saturday, December 8th at 12 a.m. EST/PST, with future episodes scheduled to air each Saturday. Toonami is the anime programming block on Adult Swim, which offers a variety of original and acquired animated and live-action series for young adults.
The protagonist of the series is a young man with no origin and known only by his ring name: "JNK.DOG." He survives by fighting in rigged, underground matches of a sport called MEGALOBOX, a form of fighting utilizing powered exoskeletons. JD is bored, resigned and unfulfilled—until the day he encounters Yuri, the reigning official champion of MEGALOBOX.
The English dub cast for MEGALOBOX features Kaiji Tang (as Joe), Jason Marnocha (as Coach Nanbu), Erica Mendez (as Sachio), Lex Lang (as Yuri) and Erika Harlacher (as Yukiko).
VIZ Media retains the exclusive theatrical, broadcast, home media, and non-exclusive streaming, merchandise and consumer products rights to Megalobox from TMS Entertainment Co., Ltd., one of the world's largest and most distinguished animation studios.
For more information on MEGALOBOX and other award-winning anime titles from VIZ Media, please visit viz.com.