Lynda Ballantyne, Katie Griffin, John Stocker to Make First Otakon Appearance
 Baltimore, MD (May 30, 2014) – At Otakon 2014, members can meet the stars of the well-known North American dub that introduced the Sailor Moon franchise to millions of English-speaking fans. It's hard to believe, but it's been 20 years since English-speaking audiences were introduced to the series (and 21 years of the Otakon convention). Otakorp Inc. is pleased to welcome Canadian talents Lynda Ballantyne, Katie Griffin and John Stocker to their first Otakon.
Ballantyne is best known as the starring voice of Sailor Moon. She continues to work in animation with roles on such shows as; George of the Jungle, BeyWheelz, Mia and Me, The Cat in the Hat Knows a Lot About That!, Bakugan Battle Brawlers: Gundalian Invaders, Toot & Puddle, Yin! Yang! Yo!, Cyberchase, and Care Bears and is well known for providing the voice of Wasp (Janet Van Dyne) on The Avengers animated series, as well as voicing Percy in Thomas and the Magic Railroad. She has been the "voice" of the Comedy Network for13 years and is currently creating and writing an animated series, Simply Wicked. Check out her new radio show called I'm Just Sayin' on SiriusXM Satellite's newest channel Canada Talks (#167).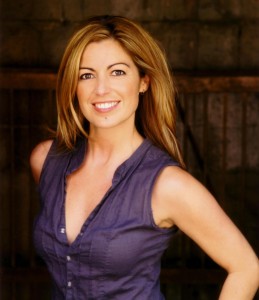 The voice of Sailor Mars, Griffin has worked with such acting powerhouses as Nicole Kidman, Glenn Close, Matt Dillon and Rob Lowe. She's also known for her portrayal of Alex on Totally Spies, Yoko on Team Galaxy, Zair on Redakai, as well as Julie and Sellon on Bakugan Battle Brawlers and Hikaru on Beyblade. In addition, she portrayed Nina Harper on the Emmy-Award-winning Braceface, Ruby on Max and Ruby and Laugh-a-lot Bear in Care Bears: Journey to Joke-a-lot. She has had numerous guest starring roles on shows such as 6-teen, Stoked and The Dating Guy.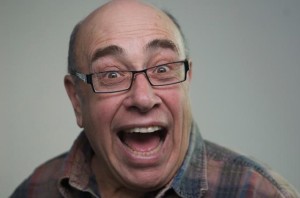 Since voice directing Sailor Moon, Stocker has gone on to helm many productions, including Totally Spies, Beyblade, Caillou, Redakai, Medabots, Pandalian, Mike the Knight, and Ella the Elephant. He has worked on-screen with John Candy, William Shatner, Dan Aykroyd, Mark Wahlberg, Rick Moranis, Eugene Levy and Gilda Radner and has been the voice of thousands of TV and radio commercials. His animation voice career includes parts in Droids and Ewoks, and includes many iconic roles, such as Beastly in Care Bears, Toad in Super Mario Brothers, Basil in Babar, Longarm in C.O.P.S., Ultron in The Avengers, Creed in X-Men, The Stay-Puft Marshmallow Man in The Real Ghostbusters, Thompson in Tin Tin, Newton Gimmick in Teddy Ruxpin and Bugsy in Dog City. Some of his recent roles include Mayor Swifty in Sidekick, Mr. Owl in Franklin, Mission Control in Rob the Robot and both Naga and King Zenoheld in Bakugan.
Otakon 2014 will be held August 8-10 at the Baltimore Convention Center in Baltimore, MD.
ABOUT OTAKON AND OTAKORP, INC.: Now entering its twenty first year, Otakon is an annual celebration of Japanese and East Asian popular culture, and also one of the largest gatherings of fans in the United States. Otakon celebrates popular culture as a gateway to deeper understanding of Asian culture, and has grown along with the enthusiasm for anime, manga, video games, and music from the Far East. Since 1999, Otakon has been held in Baltimore, Maryland; currently, Otakon is one of Baltimore's few large, city-wide events, drawing over 34,000 people for three days each year (for a paid attendance of over 100,000 turnstile attendees). Otakon is a membership based convention sponsored by Otakorp, Inc., a Pennsylvania-based, 501(c)3 educational non-profit whose mission is to promote the appreciation of Asian culture, primarily through its media and entertainment. Otakorp, Inc. is directed by an all-volunteer, unpaid staff – we are run by fans, for fans.
For more information about Otakorp, Inc., see http://www.otakon.com/otakorp/index.asp 
For more information and the latest news on Otakon 2014, see http://www.otakon.com/ 
###