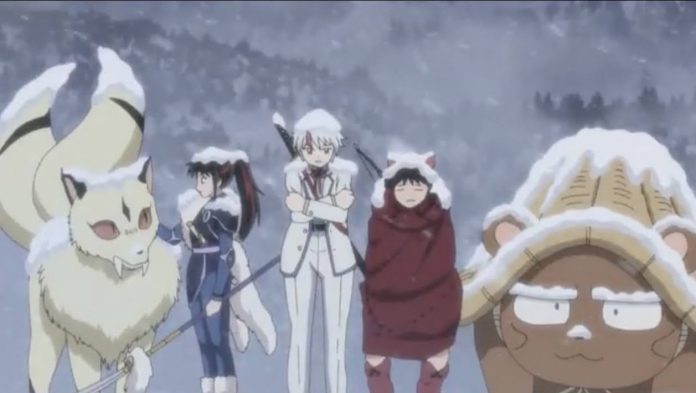 Toonami has been quite creative with its weekly schedule in recent months. This past Saturday night was the first Toonami block since Oct. 2 to have the same schedule as the week prior. That's a record-setting seven-week streak. Granted, some weeks mainly were a regular schedule with a slight tweak, while others were special events. There's been a handful of movies, one marathon, and several weeks where the usual programs aired an extra episode (such as My Hero Academia and, more recently Yashahime: Princess-Half Demon). It is a welcome sight to have a relatively normal schedule for Toonami two weeks in a row and a bonus Friday airing to boot. Still, we now know that irregularity will continue into the first weekend of December and possibly the new year.
After gaining momentum since early 2021, Toonami came roaring into Summer with a full deck of premieres. They had recently promoted My Hero Academia to the front of the block and no longer relied on Dragon Ball Super as its main attraction. They had started airing world premiere episodes of Fena: Pirate Princess by August, the first of their collaborations with Crunchyroll to make it to air. It was smooth sailing until around October when four shows were nearing the end of their seasons around the same time, and only one series was guaranteed a replacement. Toonami tends to play their cards close to their chest, so it was not alarming initially. DC Fandome was right around the corner, and after Toonami had already promoted two DC films since that last Fandome event, there was little doubt that they would be promoting Fandome with another night of movies.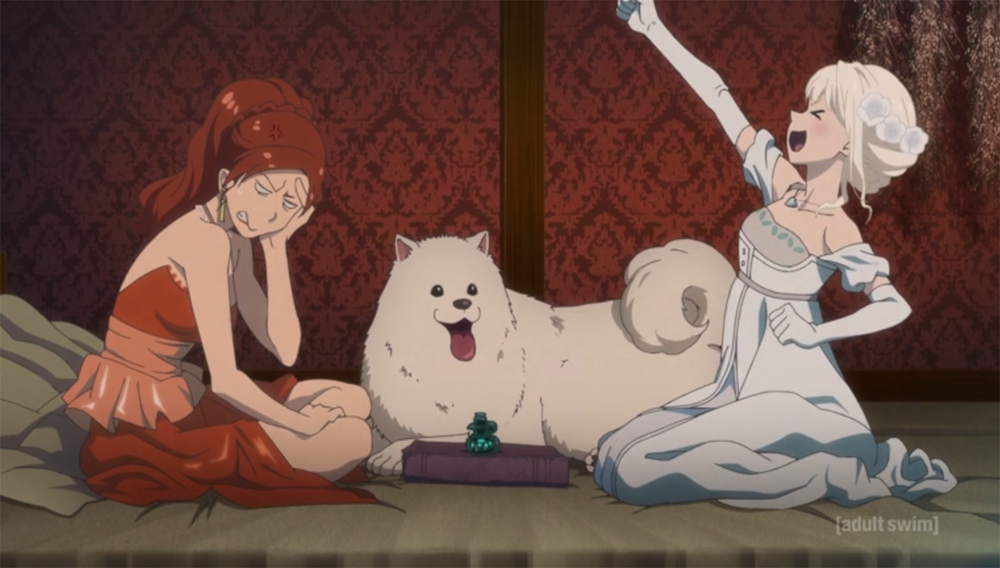 DC Fandome had shrunk down to a one-weekend event as opposed to two, so schedule speculators were split on whether or not Toonami would run Batman movies for one week or more. It turns out fans would get two, and Toonami did not clue us in about that until days before the first Batman double-feature. It was odd that Toonami was promoting DC Fandome the very day of the event after it had ended. It seemed even weirder that they would continue to promote the event the week after that, but it was a late October broadcast of Batman: The Long Halloween, so it certainly felt appropriately timed. All the while, Toonami faithfully broadcast world premiere episodes of Fena: Pirate Princess at the start of the block until the series concluded on Oct. 24.
The week before the pair of Batman bumper blocks, Toonami doubled up Black Clover to finish the series before three weeks of preemptions would begin. My Hero Academia viewers would have to wait to get their one-hour season finale after Halloween. The night before Halloween gave fans an extra-long Fena full-season marathon. Adult Swim announced the marathon the same day that the second Batman night was. Around then, fans finally got the projected premiere date of Toonami's second co-production with Crunchyroll: Blade Runner: Black Lotus. However, I was perplexed that it would be starting on Nov. 13 rather than Nov. 6, mainly because the second Batman night and the Fena marathon were scheduled for Oct. 24 and 30, respectively, which allowed Black Lotus to fit in nicely the weekend prior (Nov. 6).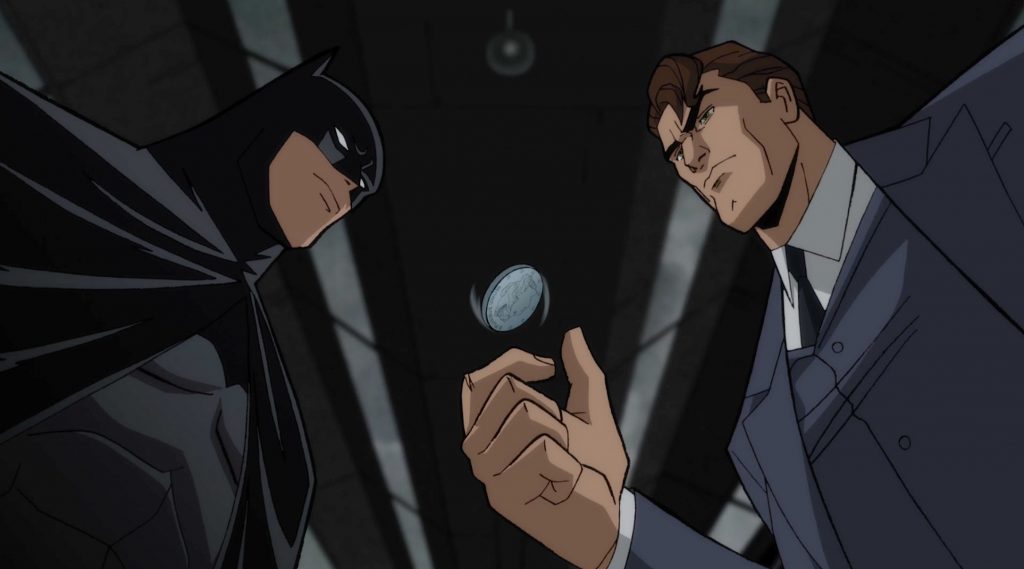 I did not think much of two film nights in October and a marathon the day before Halloween. The network was focused on finishing Fena and promoting Blade Runner: Black Lotus. From the look of things, they would finish out My Hero Academia and start a new show either the week before or the week after Black Lotus had its one-hour premiere. However, each schedule update lacked new additions, Fena reruns replaced Black Clover, Yashahime doubled up, and no additional shows were announced. I maintained hope that something would happen for Dec. 4 because they usually only double-up shows when they need to keep a slot ready at a moment's notice. Others were already certain that nothing was coming until the New Year. In these situations, I find myself playing both sides of Toonami's schedule discourse. I rationalize a lot of decisions Adult Swim makes but relate to the frustration of other fans. Each week it became harder and harder to stay positive, and for me, the Dec. 4 schedule was the straw that broke the camel's back. At that point, there was no denying that Toonami's broadcast year looked to be going out on a whimper, and all we could do was wonder why.
The last time Toonami avoided airing the regular lineup on the first Saturday of December was in 2014 at the start of the second (and last) December month of movies. A Black Lotus rerun marathon just a week after they go out of their way to rerun the first three episodes after the network premiere of Blade Runner: 2049 was probably on nobody's bingo card. If they are doing that on Dec. 6 rather than Dec. 18 or Christmas, it makes one question what they will air for the remainder of the month. At this point, the night of Saturday, Jan. 1, shouldn't be viewed to be the beginning for all these new series to flood Toonami. And I'd argue they should not start a new show the night of New Year's Day. It makes me wonder why they didn't just do the Blade Runner event on a Saturday, but I suppose they have their reasons.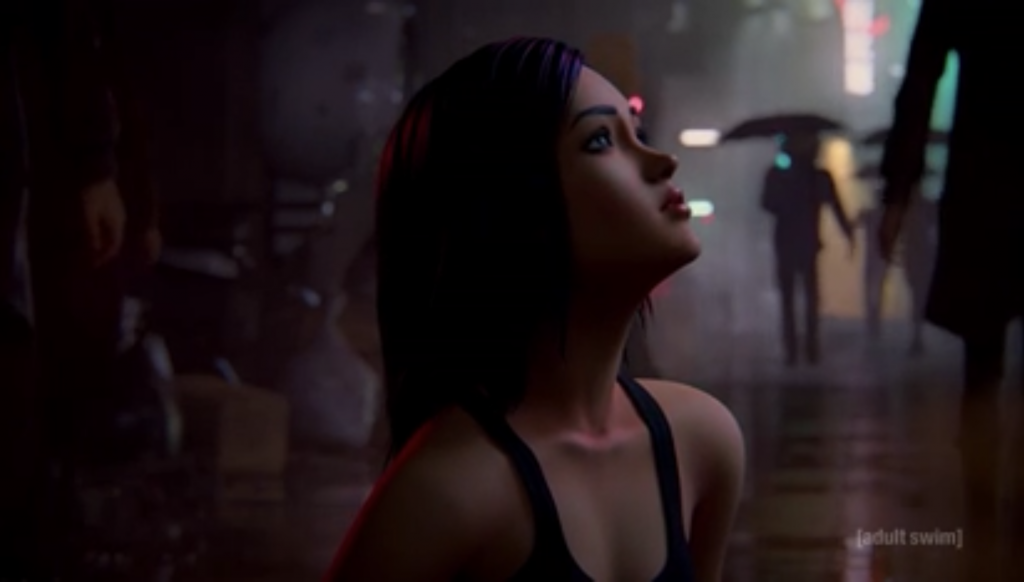 What they will be airing the remaining weeks of December is anyone's guess, but I hope they won't all be rerun marathons. WarnerMedia might throw them another movie or two. It would be timely to promote The Matrix: Resurrections, if nothing else. Given Jessica Henwick stars in both that film and Blade Runner: Black Lotus, you'd figure they would flex that connection with an exclusive interview or something. Adult Swim, you can have that one for free.
As he sometimes does when discourse is reaching a fever pitch, Jason DeMarco responded to concerns on social media to assure the worried faithful that there are plans to secure the future. While I was ready to believe Toonami was in a holding pattern primarily because of their budget, that probably is not the case. DeMarco stated they had some unforeseen issues getting the shows they had lined up. The problems are out of their control, but they plan to launch some new ongoing series in 2022, and the schedule will settle down. It is a relief to hear that choosing to launch Black Lotus without another new show to run alongside it was not plan A, but I've been following Toonami long enough never to assume an erratic schedule was by design. It would be an even greater relief if he would clue us in on what exactly was coming, but they indeed have their reasons for not being specific yet. Regardless of when the series will be able to air, it would be great if they could announce the upcoming programming soon. That would allow ample time for promotion from Adult Swim and the numerous fan sites that cover the block.
Sorry #toonami fans for the lineup bouncing around so much over these holidays!1 Frankly, we've had some unforeseen issues getting the shows we had lined up (issues out of our control). Once we are in the new year, we'll launch some new ongoing series & things will settle down! https://t.co/aO9xfsh3bv

— SPIRAL CURSE DEMARCO (@Clarknova1) November 24, 2021
Toonami has been keeping fans on their toes since October, but it has not been all bad. They have aired several movies, including two that were just released this past Summer, and they have done their darndest to avoid adding a fourth rerun to the backend of the block. Even if you're not interested in much of what they are airing, they are staying the course and fighting against the tide that threatens to wash all of the remaining action animation off American television. That is the reason I will continue to value and support Toonami as a linear broadcast experience. 
While the lineup is staggering premieres, and Toonami has not had a new show acquisition since late June, we should not be comparing it to what the block was airing in the days leading up to its original cancellation. Those of us who stuck around long enough to witness that can tell you that Toonami was down to two hours a week for an entire year before it was quietly pulled off of the air. The block isn't just going to limp to its twenty-fifth anniversary and then close up shop. Toonami has had numerous rough patches from the day of its inception and almost always came back from them as good or better than they were before. This is an unprecedented stretch of irregular schedules for this iteration, but this too shall pass. Let's be thankful for what we have now rather than fear how soon we will lose it.
Andrew "Sketch" Hingson is the C.O.O. at Toonamifaithful.com. Feel free to follow Sketch on all things Toonami, Adult Swim, and show predictions on Twitter @Sketch1984
Don't forget to listen to the Toonami Faithful Podcast!