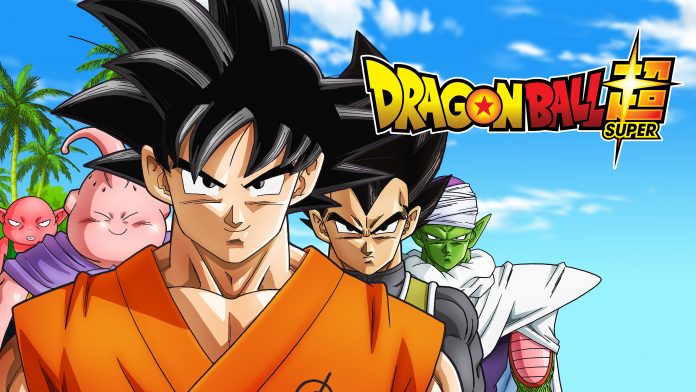 (via Toei Animation)
The year 2021 is upon us, and Toonami has just added two big premieres. After a year starved for any new programming, they are starting with a stacked lineup. I'm thrilled to see that, but there's just one small problem: a rerun leads the stacked lineup. Toonami has aired several SimulDubs a few weeks to a few months behind their streaming debuts in recent years. Most of those series were already popular amongst anime fans and even more casual consumers. Anime fandom is primarily focused on each new season, so several gems are quickly forgotten. Rather than focusing on airing shows that are already popular (at the time), Toonami could dig deeper. A combination of lesser-known series and their originals feel like the right path for Toonami right now, but I question if they will ever get there if they aren't willing to move on from Dragon Ball.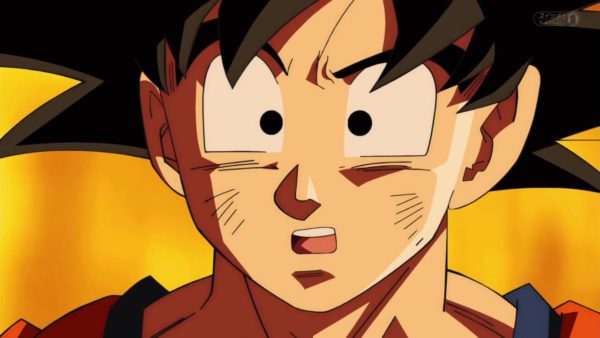 When they ran out of new episodes of My Hero Academia (MHA) last year, Toonami found themselves with quite a dilemma. They barely had any new content to show, and they needed something that would put butts in seats. For reasons those on the outside aren't privy to, they determined MHA reruns should not hold onto the slot, so they went back to old reliable: Dragon Ball. Since then, Dragon Ball Super (DBS) has been rerunning the Tournament of Power arc at the top of the Toonami lineup. I did not approve of that decision at the time, and I still wish they moved on from the series. Seven months later, one thing I dreaded has come to pass: they are back to full capacity, but they're still clutching to Dragon Ball Super.
Toonami has at least four original co-productions on the horizon. The last thing I want to see is for world premiere episodes of Uzumaki, Fena: Pirate Princess, Blade Runner: Black Lotus, and Shenmue: The Animation to play second fiddle to yet another re-airing of Dragon Ball Super. Neither FLCL: Progressive nor FLCL: Alternative took priority over Dragon Ball Super dub premieres on the schedule in 2018. World premiere episodes of Space Dandy season two didn't get the benefit of the top slot either despite the excellent performance of the season one premieres. The greatest success Toonami has had with original programming was when the final season of Samurai Jack led the block in 2017. Granted, that was a highly demanded and expensive production, but the spotlight surely helped Jack meet expectations.
Something as niche as Uzumaki might be too much of a gamble for the first slot of Toonami and Fena is entirely untested. However, I feel it would still do those projects a disservice if they ended up airing behind DBS reruns. Adult Swim has put a lot of effort and capital into these original anime, and it only makes sense to give them the spotlight when they finally air. They should not have to share the spotlight with DBS reruns, much less forfeit it to them.
I feel having reruns of Dragon Ball Super lead needlessly puts every other show at a disadvantage. SSSS.Gridman had to premiere at 2:30 a.m., the sixth slot on the block. It's not that big of an issue for people who regularly watch Toonami late into the night, but there is no question that this limits the show's potential reach.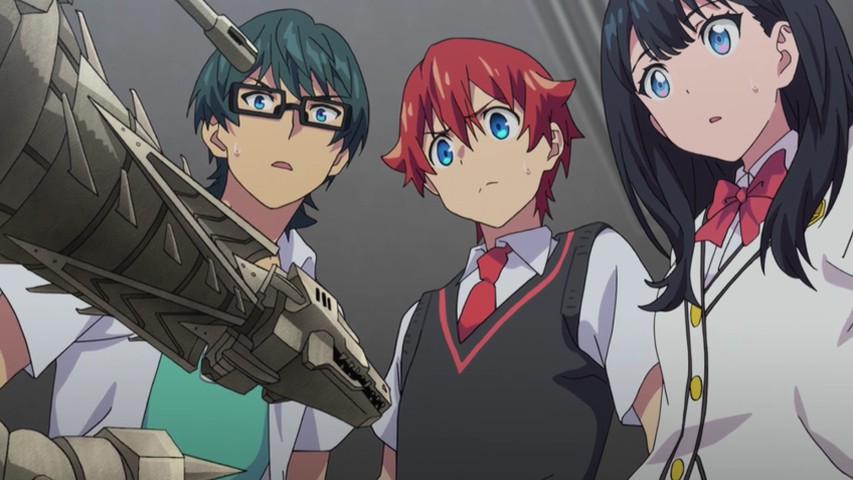 Adult Swim's viewership typically peaks around 11:00 p.m. when an hour of Family Guy is airing. The closer a show is to the comedy portion of Saturday night, the more likely they are to get noticed by the general public. Regarding the community aspect on social media: most conversations happen during the earliest shows and gradually taper off. Even the most dedicated fans will not have merely as many people to interact with halfway through the block. Despite this, Adult Swim clogs up a prime slot with Dragon Ball Super reruns. In the streaming age, the community aspect sets Toonami apart from all the other places that offer anime. The dedicated watchers of Toonami don't want to talk about the same shows forever. When they feel stagnation set in, they lose interest. When the only show they care to watch ends up six or seven slots in and Toonami does not feel like it even begins until 12:30 a.m. or later, those viewers feel disenfranchised. While Toonami cannot reasonably be catered to everyone's taste, they should do their best not to push away their current audience.
Voice actors, directors, and other staff members who want to take part in live-tweeting shows generally have an easier time doing so when the shows air near the front of Toonami. I remember vividly that Dallas Reid had to stop live-tweeting Black Clover once the show moved later. When the staff is excited about shows airing on Toonami, the audience's excitement also grows. Watch parties involving actors, directors, and producers have become more common. Still, there isn't any other scripted television that stirs up a weekly conversation between people working on shows and the audience who enjoys them, the way Toonami does. That shared experience matters to everyone.
While I will acknowledge that Dragon Ball Super reruns are still a draw, I don't believe airing it first justifies pushing every other show on the block. I'm sure Toonami did not make their decision lightly, but I also can't help but feel like they need to have more faith in the rest of their shows. They're getting dub premieres of the final season of Attack on Titan. I argue that it is worth trying as the headliner. The series has seen diminishing returns in recent years, but it's still a pretty big deal (pun intended), and I could see long-time viewers coming back to see how the story ends. Sure, Dragon Ball Super is something that non-anime fans will watch, but last time I checked, Attack on Titan still made some conversation around the water cooler amongst people who do not regularly watch Japanese cartoons. However, I will also acknowledge that popularity is a double-edged sword. A tremendous amount of Attack on Titan fans are not even waiting for the dub. Given that, Attack on Titan's diminishing returns for Toonami is potentially why Adult Swim programming did not want it to shoulder the burden of leading the charge.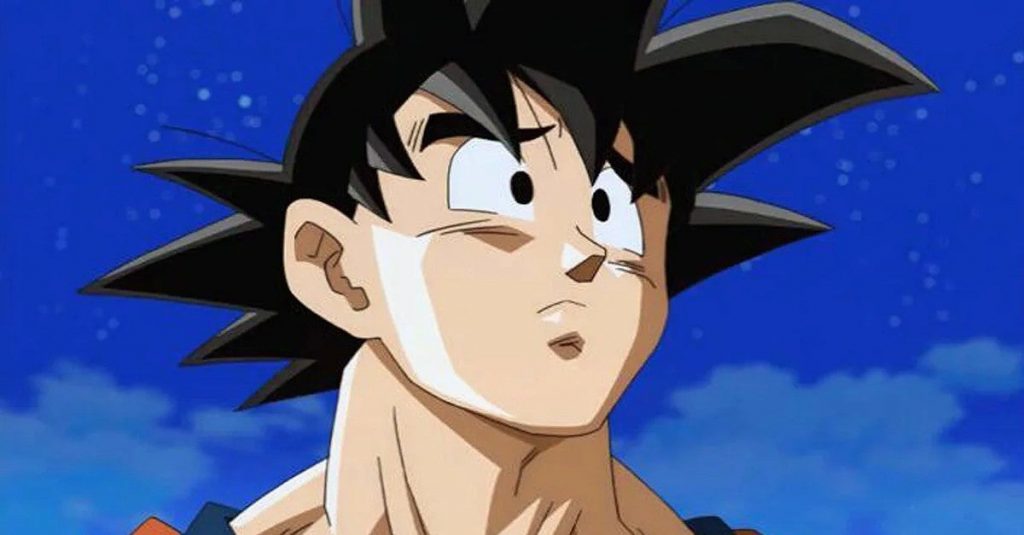 If Attack on Titan is no longer fit to lead, then perhaps there are other options. Early response to Assassination Classroom looks to have been overwhelmingly positive. It started at 1:00 a.m. and some weeks managed to out-perform shows airing before it. I can't help but wonder how it might have done directly after Dragon Ball Super or even Family Guy. It's a four-year-old series that is keeping up with SimulDubs as Food Wars did in 2019. Toonami constantly cycles in shows already popular, but Food Wars and Assassination Classroom's performance are good indicators that playing more overlooked gems has its merits. That is another reason why I'm disappointed to see SSSS.Gridman premiere at 2:30 a.m. It is much harder to convince uninitiated viewers to stick around late into the night to check out something fresh.
I will yield that there may not be anything currently on Toonami that can bring in more viewers than Dragon Ball, but it is not as if this audience will only accept Dragon Ball Super. Three nights of Toonami in 2020 consisted of DC animated film double features, and all of them did quite well with the traditional television measuring metrics. The early episodes in the Primal rerun marathon on Thanksgiving weekend also did pretty well during the first half of the block. All those instances are a reasonable argument to start Toonami with something other than Dragon Ball Super reruns.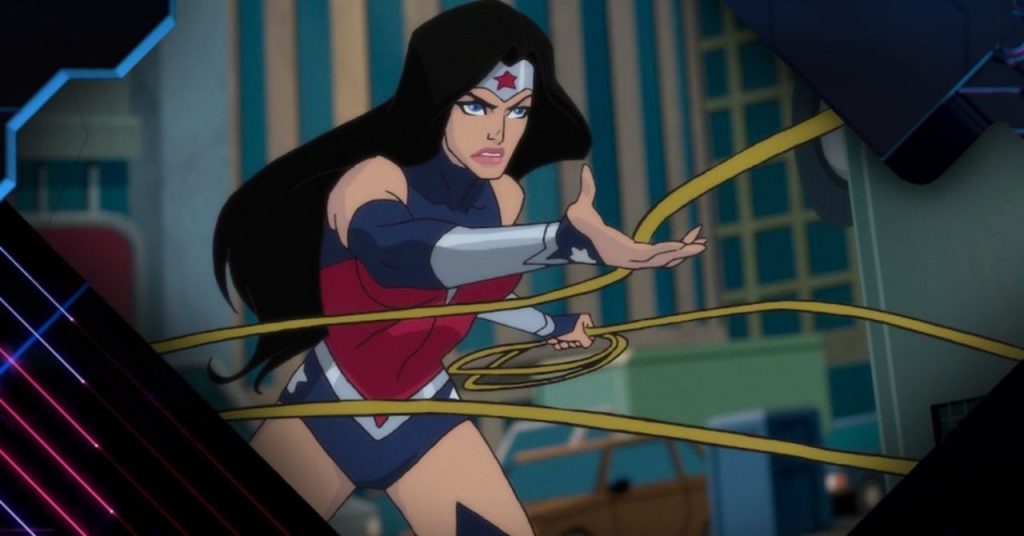 One final observation based solely on the limited ratings data we have access to, when Dragon Ball Super was premiering new episodes, the gap in performance between it and the show after it was undeniable. That gap is considerably smaller now. I am willing to believe that a new episode of some other show could feasibly outrate a Dragon Ball Super rerun at this point. There have even been weeks when something did outdraw DBS in the key demographics. That said, all the data we do not have could be telling a different story.
A new season of MHA could feasibly show up before DBS finishes its current run. But at that point, they'll be so close to finishing that I doubt they'll stop playing DBS unless the contract expires. I am skeptical that even a new MHA would make DBS vacate the first slot of Toonami, but maybe they would at least let the block expand forward to accommodate both at the same time. I suspect a big reason they aren't moving DBS now is that the viewers expect it to be on at midnight. Not any earlier and not any later. That consistency matters to a great many viewers.
I would be lying if I said I thought this would be Dragon Ball Super's last run on Adult Swim. There's a great deal of uncertainty regarding the station in the second half of 2021. They will lose Family Guy in the fall, and renewing Dragon Ball Super as a precaution certainly feels like something they will consider. I would still prefer DBS to fill time on weeknights rather than continue to air it on Toonami.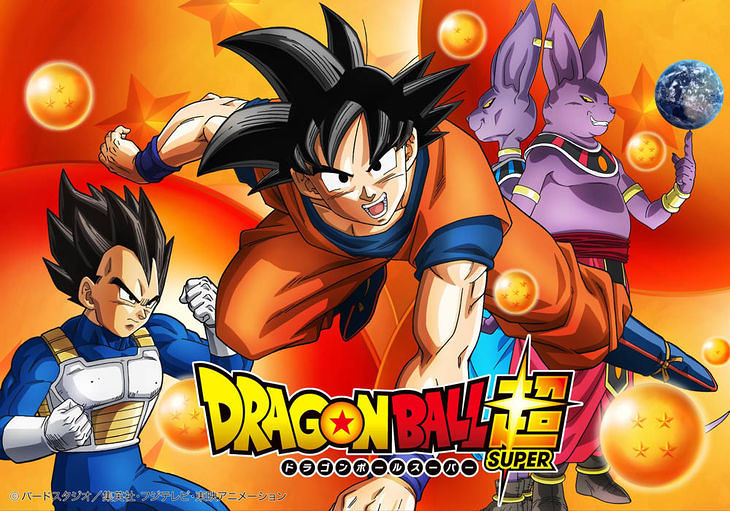 I understand that the silent majority probably would not have it any other way. Dragon Ball Super is a show they look forward to watching whenever it is on and expect to see it at midnight every Saturday without exception. Toonami would only be airing Dragon Ball if they felt that was the only thing anybody would watch. I do not think it is too much to ask for them to try something else. A little more experimentation would be a welcome change of pace. But for now, those reruns will keep dragging on.
Andrew "Sketch" Hingson is the C.O.O. at Toonamifaithful.com. Feel free to follow Sketch on all things Toonami, Adult Swim, and show predictions on Twitter @Sketch1984
Don't forget to listen to the Toonami Faithful Podcast!