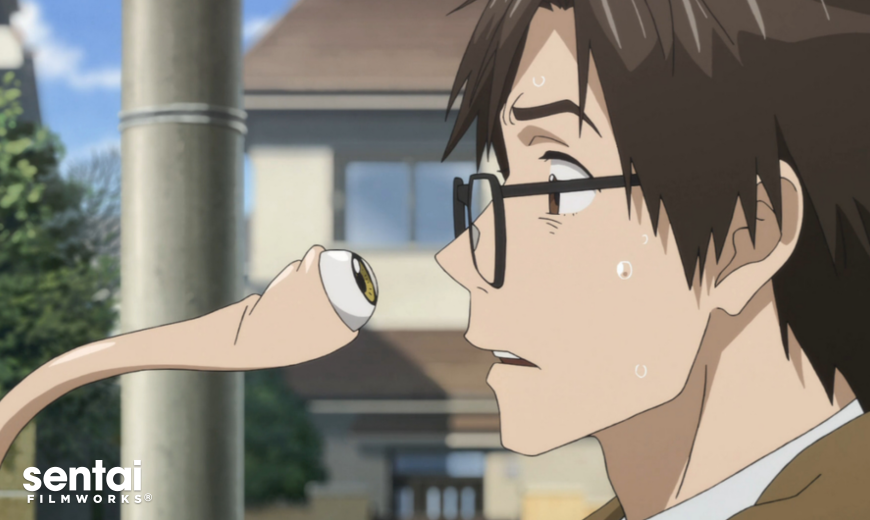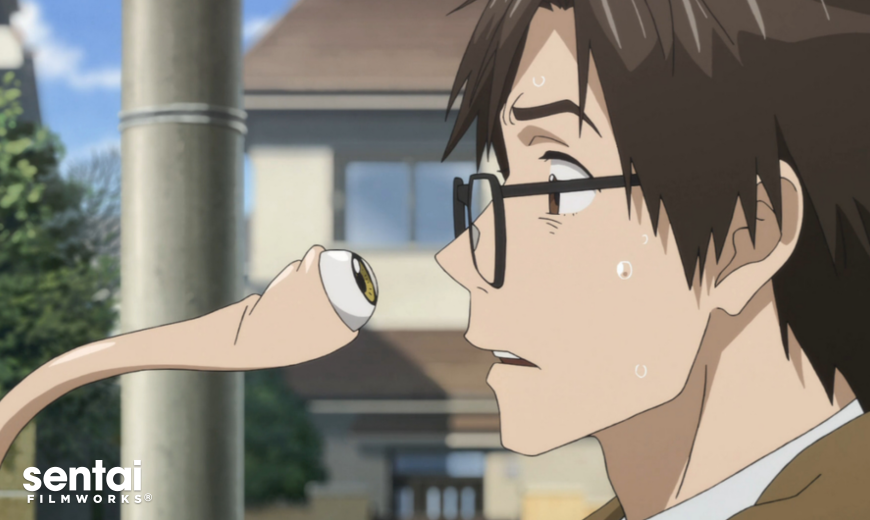 The question of whether Toonami will continue to show reruns to end the night has popped up. Whether it's because of JoJo's Bizarre Adventures joining the block, the fact that Toonami has been pushed back a half hour, or the rights of Parasyte ending, I wonder if Toonami will keep rerunning popular shows. Is it something those at Toonami want to continue in the future, or will they bump down series like One Piece and Naruto Shippuden to make room for a new series to air at an earlier time? I decided to look into this topic and look at all the possibilities for the future.
As some of you might be aware, I'm not worried about having multiple long-runners air on the block. These shows are long, but they are superb. But for argument sake, if there is only one slot that can continually receive a new series, would Toonami be tempted to drop the rerun idea to fit more new series at an earlier time? I don't think that would be the case now, considering Toonami will be pushed back a half an hour. Putting new television anime on later won't yield the results that some people would want. For example, Jason DeMarco stated how much his superiors are happy with the ratings for Toonami, so when I say wasteful, I'm talking about the revenue that the new show could bring (involving advertisers). Would the profit be larger than the cost if a new series (examples like Assassination Classroom or The Asterisk Wars) started at 1:30 a.m. or even 2 a.m.?
Since we are unaware if JJBA Stardust Crusaders has been dubbed yet, there could still be two slots open where more shows could join Toonami if they continued to have reruns. Those slots are 12:30 a.m. and 1 a.m. (speaking theoretically), which are both times where it would make more sense to put something brand new on the block (at least from what Toonami has done in the past by putting the newer dub shows on earlier).
Now the question is; if Toonami drops the idea of rerunning a series, would they bump Hunter x Hunter, One Piece, and Shippuden down to place a new show at 1:30 a.m.? That isn't exactly the best place to premiere a new show, but Michiko and Hatchan, as well as Sword Art Online II, made it work when they aired. So I'm sure that would be looked at as a time slot that makes the most sense if reruns were eliminated. Of course, Hunter x Hunter could easily stay put where it is now, and then a new show could be placed after it. This would indeed seem to be an interesting decision, with how late the new show would air. Fans have become accustomed to newer shows being given earlier start times, although I think Hunter x Hunter has earned the right to stay where it is, even if the rerun idea is scrapped.
Personally, I'm a fan of Toonami rerunning older series that have either performed well or outperformed expectations. It's fun, and it allows those who might have missed an episode or two, (or more) a chance to see what everyone was talking about when it premiered. Plus, if you really like the show, you get an opportunity to watch it again for free. There are plenty of series I have watched over and over. If it's an enjoyable series, fans rewatch it many times over. There's also a chance that if you were satisfied after watching it before, you might decide to call it a night. The block isn't going to succeed or fail based on the 3 a.m. show. Obviously, they'd want it to perform, ideally for advertisement purposes, but at that late hour it's hard to expect over a million people to stay up and watch, especially if it's a repeat.
The flip side of my argument is that if Toonami stops rerunning shows, then the block can air more new series for fans. I'm not against that, because who doesn't want new shows on Toonami? The more, the merrier, and it gives the block a fresher feeling, as well as the excitement of more shows coming down the pipeline.
At this point, with Toonami having a mini-marathon for Parasyte on Oct. 1, could this spell the end for reruns finishing the block? That very well could be the case. I'm not so sure what they will air after Parasyte is over. One-Punch Man (which many predict will get a second run) will still be premiering at that time. Is there an earlier show that Toonami might play again? The block could simply double up on a current series for a week, like what they did before Gundam Iron-Blooded Orphans premiered. That way, One-Punch Man would end and then could be played at the end of the block when it's finished. But Toonami could also bring back an older show that they still have the rights to (which there are plenty to choose from). Or could this be a new change where Toonami plans to forego reruns and add something new to the block?
What I would then wonder is what would be the cost of continually putting out new content. Because acquiring new shows would cost more in the long run than replaying a previous series. Reruns are a cheaper option, depending on how long Toonami can hold onto the rights. Parasyte is a recent example of how Toonami was able to own the broadcast rights for a year. So instead of looking to spend on another show after Parasyte ended, they decided to replay it to save money and continue to show a series they had the rights for. So instead of holding on to something and not doing anything with it for six months, they were able to play it again after Kill la Kill ended. I think it's an excellent way to save money so Toonami can use their funds to acquire a genuinely big show like One-Punch Man.
I'm all for Toonami airing new content each and every Saturday, but it seems a little unrealistic, given (what we assume is) their budget. After all, the people at Adult Swim who work on Toonami aren't paid for their contributions. So they have to think of ways to save, like marathoning shows on holiday weekends and replaying shows at the end of the block. If they can save money to acquire a new hit series, then I'm all for what Toonami is planning. So instead of having something new, fans who weren't able to catch every episode get a chance to see it. Plus, if you enjoyed the series, you can have another chance at watching it on television for free. Or if you've had a long day and want to clock out early, it's a perfect opportunity to call it a night— it's just  a rerun. So why not keep reruns going; there are more than enough good reasons to have them.
C.J Maffris is an editorial writer for Toonamifaithful.com. He hopes that reruns are here to stay but can't complain if that means more new shows will air on the block. Feel free to discuss all things Toonami with C.J on Twitter @SeaJayMaffris