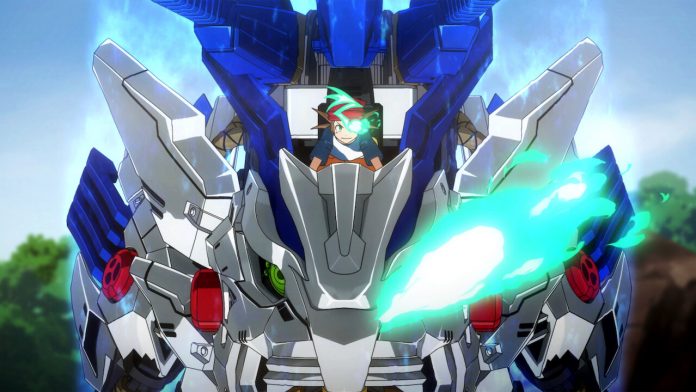 To the surprise of many, Zoids Wild finally debuted in North America on Netflix last Friday (Aug. 14). Typically, Netflix will dub a series in multiple languages to reach a wider audience and is generally why an anime on that platform would take longer to become available (in the U.S.). However, many (like myself) were surprised that the English dub for the series was done by Ocean Group, which isn't as well known as Bang Zoom! or FUNimation. So it will be interesting to hear how everyone's performance sounded in this new Zoids project and how well received it will be amongst anime fans.
Many will remember that Zoids was a franchise that aired on Toonami. And while there's little to no chance for this series to air on the block, it's interesting to see that more content of Zoids is returning. Maybe if this series garners a lot of attention (binge-watching and whatnot), there could be more Zoids projects in the future!
Per Anime News Network, here is the English cast:
Catch the show now
on Netflix
, and tell us what you think of the series in the comments below or our social media pages!
Don't forget to listen the Toonami Faithful Podcast!