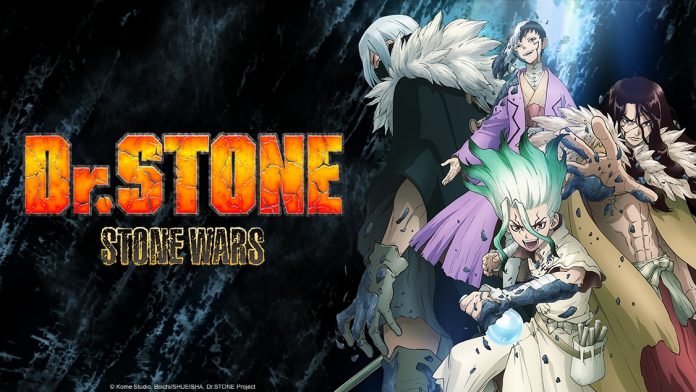 Dr. Stone fans are getting excited for the newest season of the hit franchise. During the Crunchyroll Expo on Friday, Crunchyroll released a new trailer and key visual for the upcoming second season, titled Dr. Stone: Stone Wars.
The season will be covering the "Stone Wars" story arc in the manga, as Senku and the Kingdom of Science plan for imminent war against Tsukasa and the Empire of Might.
As with the previous season, new episodes will be simulcasting stateside on Crunchyroll and FunimationNow upon its airing in Japanese television beginning January 2021. Funimation has confirmed that they will also be SimulDubbing the new season.
If you want to see Dr. Stone return to the block for its second season, send your show requests to Toonami's Facebook page or by directly messaging Jason DeMarco through his Ask.fm page or Twitter (@Clarknova1). We also recommend letting Funimation know through their respective social media outlets.
Do note that there could be possible delays due to COVID-19 restrictions, as seen with other Funimation SimulDubs including My Hero Academia, Black Clover, and Fire Force.
Are you getting excited for Dr. Stone's second season? Let us know by commenting below or directly on our social media. And be sure to follow us on @ToonamiNews and subscribe to our podcast on Soundcloud for future content and breaking news updates.