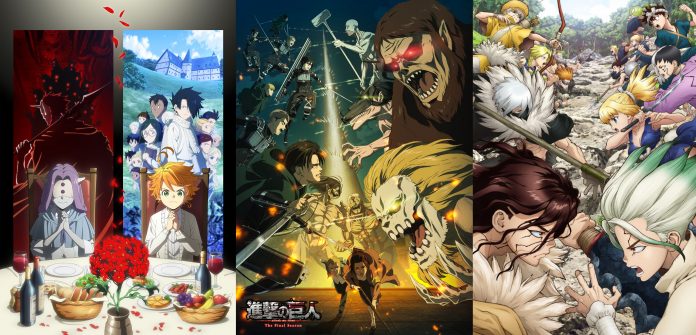 Over the weekend, some new information was released regarding three Toonami aired programming, in Dr. Stone, Attack on Titan, and The Promised Neverland.
On Sunday night, Crunchyroll and Funimation reveal a brand-new visual and trailer for the upcoming second season of Dr. STONE, titled Stone Wars. The trailer reveals that the new season will begin broadcast on Jan. 14 in Japan. As with the previous season, the simulcast will be available in the United States, subbed on Crunchyroll and FunimationNow.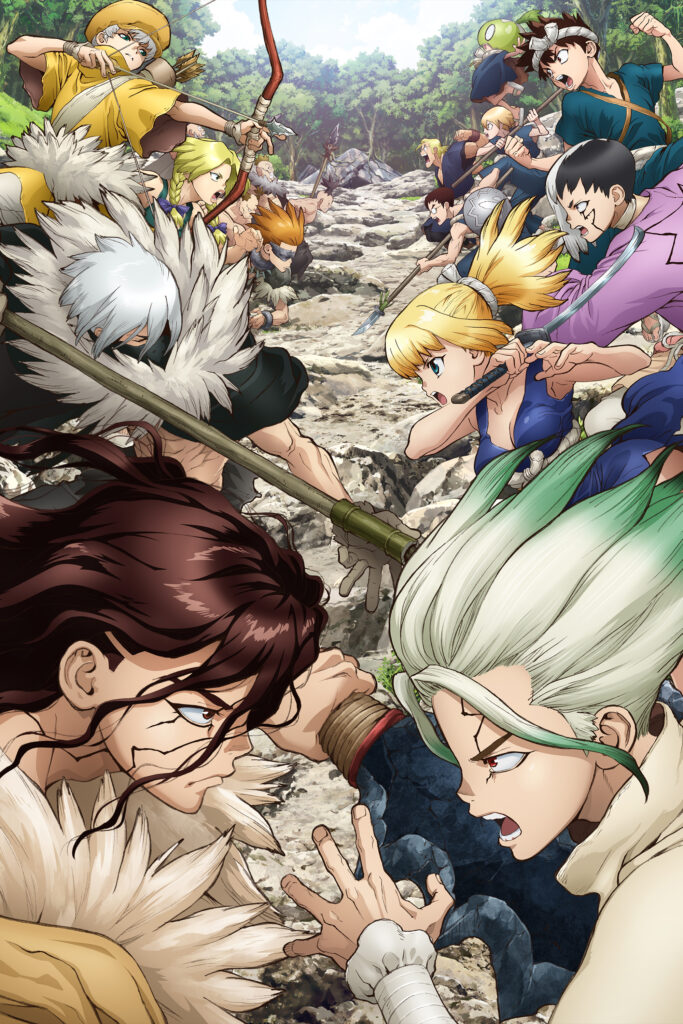 The key visual features Senku and the Kingdom of Science duke it out against Tsukasa and the Empire of Might. The latter side, in particular, introduces a few new faces to the anime, making their debuts during the upcoming season.
Funimation has also confirmed that they are producing a SimulDub for Dr. Stone, which will be announced in the future.
---
Before its premiere, Studio MAPPA and Kodansha have released a new key visual for the fourth final season of Attack on Titan. The new season premiered this past Sunday, Dec. 6, 2020. In the United States, new episodes are available to view (subbed) on FunimationNow and Crunchyroll.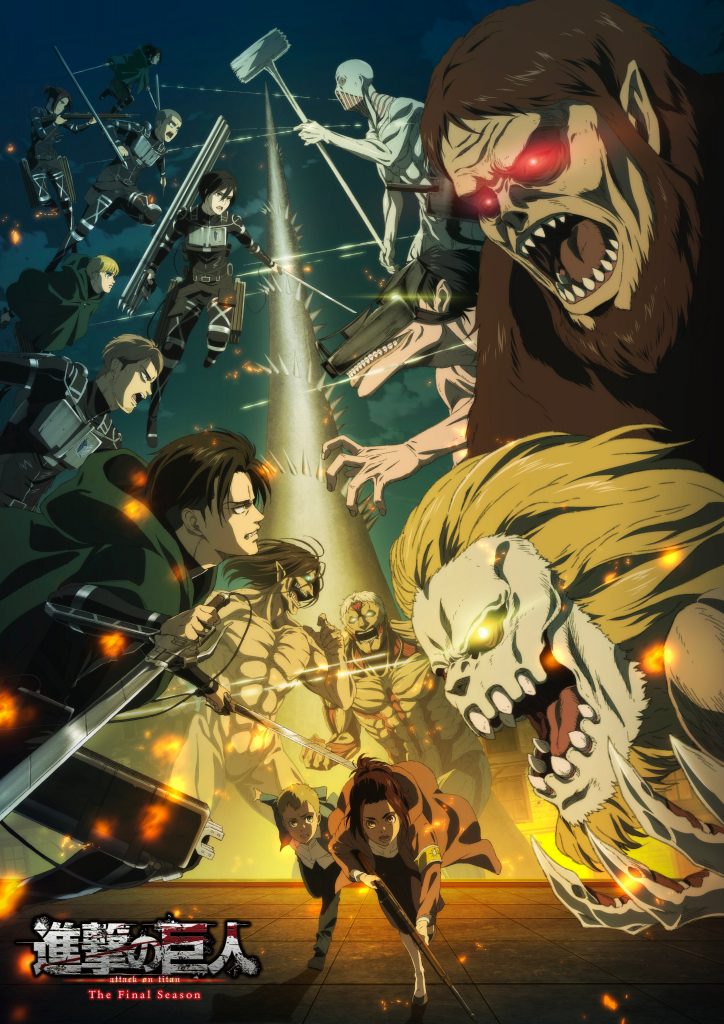 In anticipation of the final season, ToonamiFaithful.com staff writer Umeko Long wrote a preview article for Anime News Network, looking back into Eren's journey to this point.
According to Blu-ray release details on the Japanese Attack on Titan site, the last season is listed to have 16 episodes in length. Interestingly enough, the final manga's chapters are still being worked on, so there is a likelihood that we could see additional cours down the road.
For those wondering about the English dub (and possible Toonami premiere), Funimation says it's "coming at a later date."
---
Aniplex and Cloverworks have released a new key visual on Monday for the upcoming second season of The Promised Neverland. The visual features the children of Grace Field House on the right, alongside two new characters, Mujika and Sonju, on the left.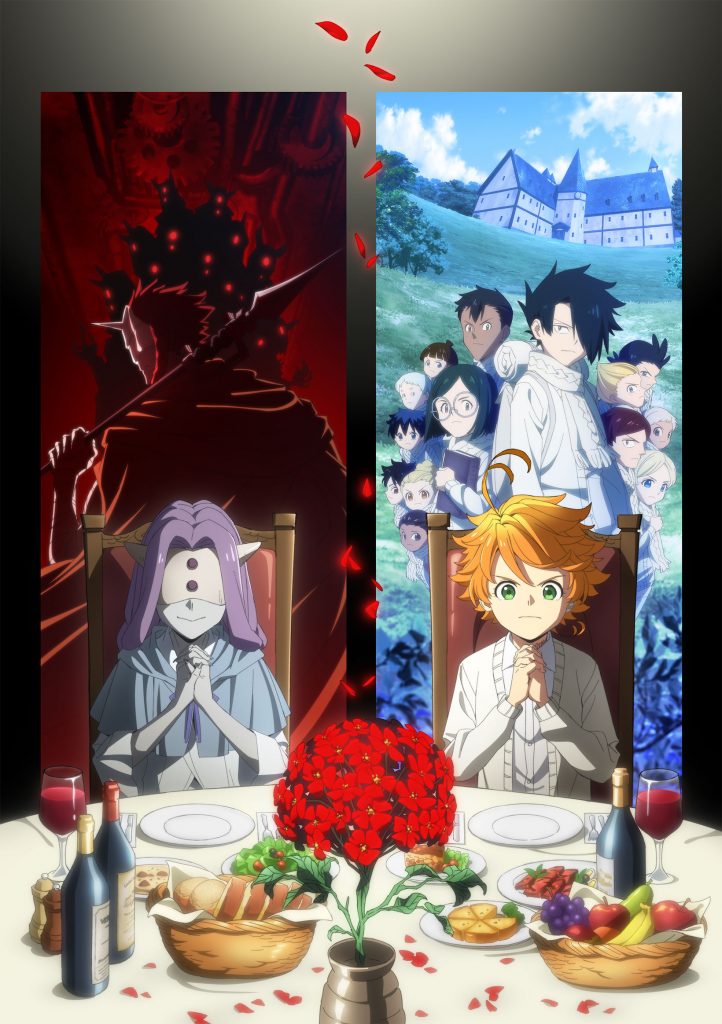 A new trailer was also released, which you can see below.
The season premiere will air on Jan. 7 in Japan, with simulcasting also expected to follow stateside. The new season was originally scheduled to premiere in October but was delayed by three months due to the COVID-19 pandemic.
If you want to see Attack on Titan, Dr. Stone, and The Promised Neverland return to the block, send your show requests to Toonami's Facebook page or by directly messaging Jason DeMarco through his Ask.fm page or Twitter (@Clarknova1). We also recommend letting Funimation know through their respective social media outlets.
Are you getting excited for more Dr. Stone, Attack on Titan, and The Promised Neverland? Let us know by commenting below or directly on our social media. And be sure to follow us on @ToonamiNews and subscribe to our podcast on Soundcloud for future content and breaking news updates.