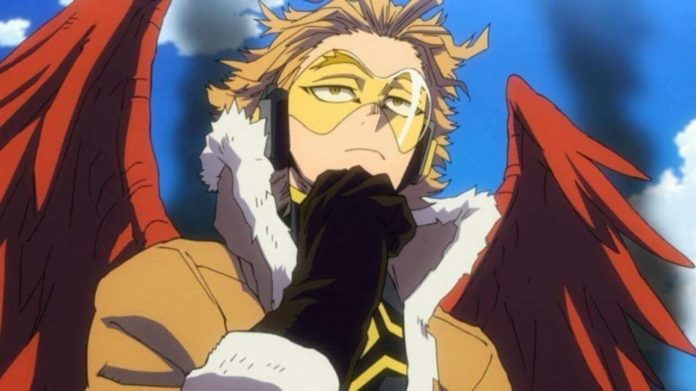 Although episodes 87 and 88 of My Hero Academia premiered in Japan on March 28 and April 4, 2020, respectively, Toonami fans have had to be patient thanks to actors needing to record from their homes due to the COVID-19 pandemic. This past Sunday, Funimation released the final two episodes of My Hero Academia's fourth season dubbed on their FunimationNow service. Today, Toonami has confirmed that the first of these two episodes, episode 87, will be leading off the block this upcoming Saturday, June 20 at midnight Eastern/Pacific.
Episode 87 will mark the beginning of the "Pro Hero Arc" in the series' storyline, focusing on Todoroki's father, Endeavor, taking over as the new number one ranked hero upon All Might's retirement.
Funimation also tweeted out a cast list for the current "Hero Billboard Top 10 Chart" in-story, which should have many fans excited for the last two episodes. Joining the ranks of the show's top heroes include Zeno Robinson (Hawks), John Burgmeier (Edgeshot), Anairis Quinones (Mirko), Larry Brantley (Crust), Alese Watson-Johnon (Wash), and Bill Jenkins (Yoroi Musha).
Since episode 86 premiered on May 16, Toonami reran episodes 84-86 as well as episode 49 this past Saturday. Toonami also previously ran episode 85 on May 9 due to delays with episode 86. The effects of COVID-19 has also affected the block's scheduling as well as several Toonami-aired programming, with Black Clover and JoJo's Bizarre Adventure seeing delays in their respective dubs (although it will still be several weeks before the former's delays begins to affect Toonami directly). In contrast, the likes of Sword Art Online and The Promised Neverland have seen delays in their overall anime productions due to the pandemic.
Are you excited for this week's My Hero Academia? Let us know by commenting below or directly on our social media. And be sure to follow us on @ToonamiNews and subscribe to our podcast on Soundcloud for future content and breaking news updates.