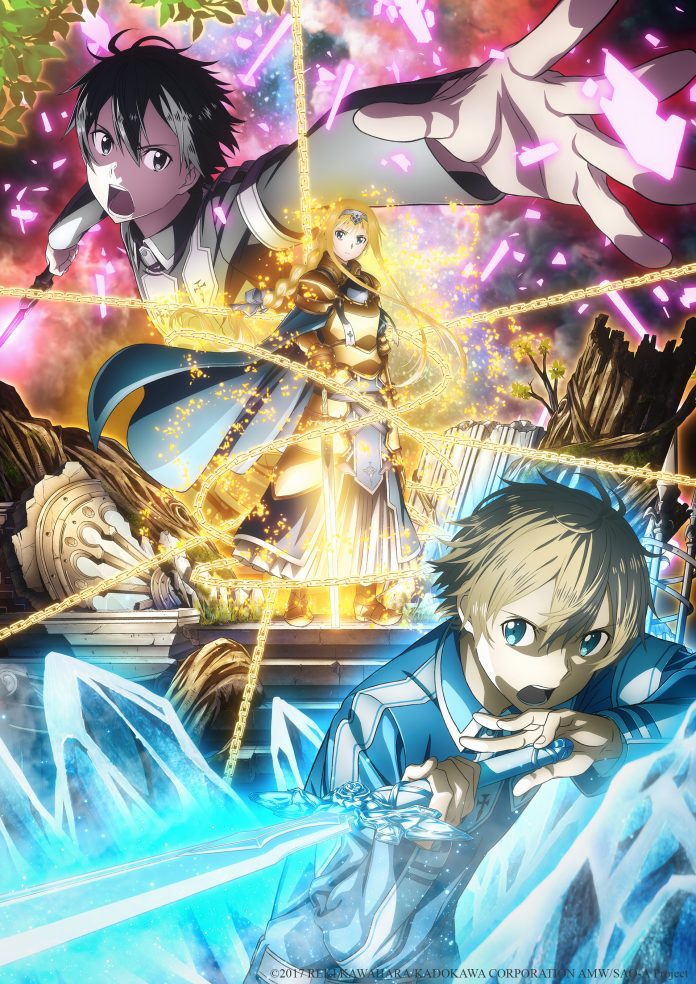 One of the most highly anticipated anime series set to be released this fall as well as one of the top favorite shows to potentially air on Toonami once the dub's ready ahead, Sword Art Online's third season in Project Alicization has been long awaited since season 2 completed its run 4 years ago in Japan, and 3 since it last aired on Toonami. With Ordinal Scale released in theaters last year to keep fans occupied as Reki Kawahara put the finishing touches on the Project Alicization light novels, this story arc has been long awaited by fans of the franchise and we have been seeing the hype in many ways.
To kick off the new season in style, Aniplex hosted several world premiere events around the world including the US, Japan, Australia, France, Germany, Russia, and South Korea. The US event is the main focus for this article, as the event took place at the Ricardo Montalbán Theatre in Hollywood on September 15. Sword Art Online fans in and around Los Angeles and some even across the country came out in droves to get their first look at this highly anticipated new season. Although the doors didn't open till 4 pm PDT, we saw fans lining up as early as 2.
We're in Hollywood and here is where tonight's festivities will take place. #SwordArtOnline #SAOAlicization pic.twitter.com/B1vCzXu7gY

— Toonami News @ #NYCC (@ToonamiNews) September 15, 2018
Although covering big conventions like Comic Con and Anime Expo has now become a regular occurrence for us here at Toonami Faithful, we've never covered show or film premieres outside of these conventions before, so this is actually a first for not just me, but our group as a whole. While I originally did purchase a ticket to the event and cover it as a fan, I also wanted to see if I could get interviews with the cast on their thoughts on SAO's return. Originally, I sent Aniplex a message and got no response. It wasn't until I actually sent Bryce Papenbrook a message to see if he was available for interviews (roughly 3 days before the actual event) that he helped us get in touch with an Aniplex official who was gracious enough to accommodate us. Although we were approved to be accredited press, we were approved too late to be on the official guest list when we got there, though we managed to get that all sorted out. Little fun trivia: they actually gave me Patrick Seitz's assigned seat in the VIP section since he couldn't make it. So fortunately for us, it worked out pretty well in the end.
Fans in attendance upon entering were given a board of a sketch of Kirito created by new series director Manabu Ono as well as a clear file and some stickers.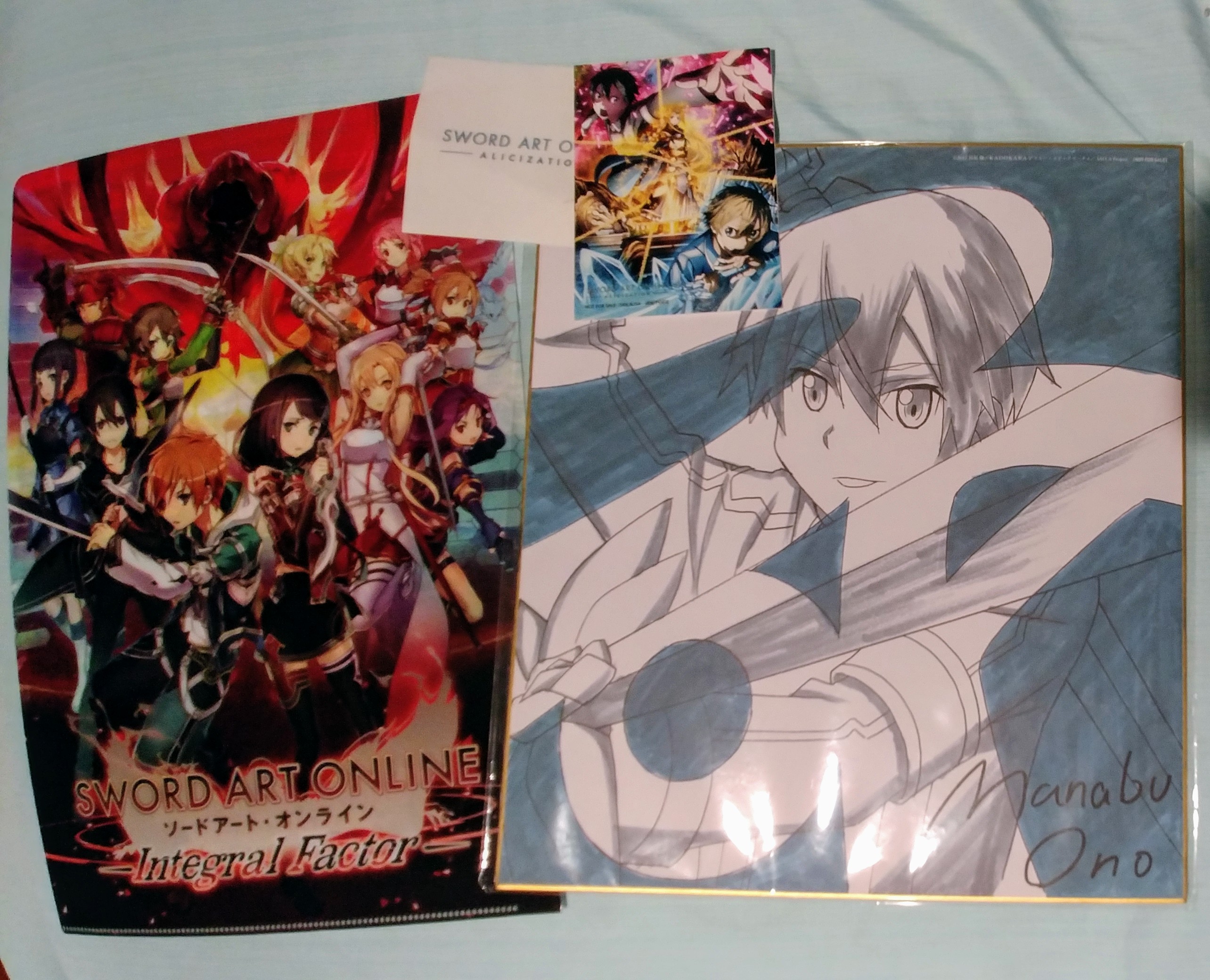 As fans came in through the lobby, they were greeted with posters and key visuals of the entire SAO franchise as well as cutouts of Kirito and his new friends and teammates (and harem members) Eugeo and Alice. This was also a popular area where cosplayers gathered for fans to take photographs.
So, Eugeo and Alice. How does it feel to be in Kirito's Harem? Good? #SwordArtOnline #saoalicization pic.twitter.com/yiKBKwDZuD

— Toonami News @ #NYCC (@ToonamiNews) September 15, 2018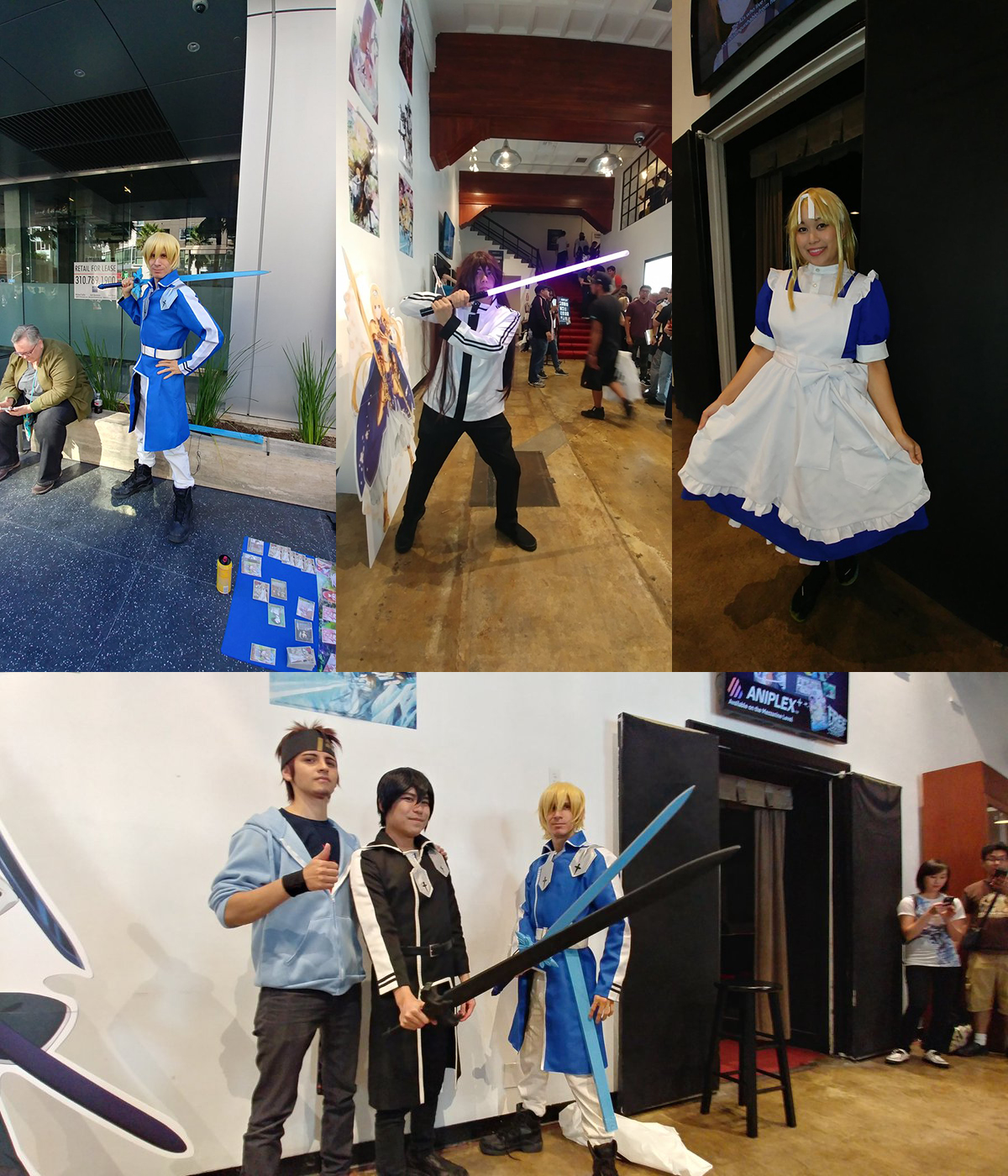 Aniplex set up a shop in a separate area upstairs where fans could get some SAO swag, including keychains of Kirito, Eugeo, and Alice which sold out quickly, Blu-rays and DVDs of previous installments, posters, and the like.
And some cool stuff to purchase if your here. It's upstairs if you're here. #SwordArtOnline #saoalicization pic.twitter.com/ayz0ETcZ65

— Toonami News @ #NYCC (@ToonamiNews) September 15, 2018
Fans would soon be filing into their seats as the scheduled show time at 6:00pm approached. Several members of the English Dub cast were in attendance including Bryce Papenbrook, Michelle Ruff, Cassandra Lee Morris, Christine M. Cabanos, and Alex von David. I was privileged to sit next to some of the actors, and by seeing their reactions and talking with them for a bit, they were definitely itching to begin work on the dub as well.
Got my seat, and here we go. #SwordArtOnline #saoalicization pic.twitter.com/A0KvdOr6zt

— Toonami News @ #NYCC (@ToonamiNews) September 16, 2018
The first episode would be a 1 hour special, which first started with a message from Yoshitsugu Matsuoka, the Japanese voice of Kirito, and Nobunaga Shimazaki, the voice of Eugeo. The two talked about some of their memorable moments when recording the episode, including one in particular that involved a climactic moment with Alice.
Spoiler Warning: The content below contains a few spoilers from the first episode of season 3 as well as some minor spoilers from the arc in general. For those who want to go into Project Alicization completely blind (especially for those who will be waiting until Toonami airs it in the potential future), we advise viewing at your own risk.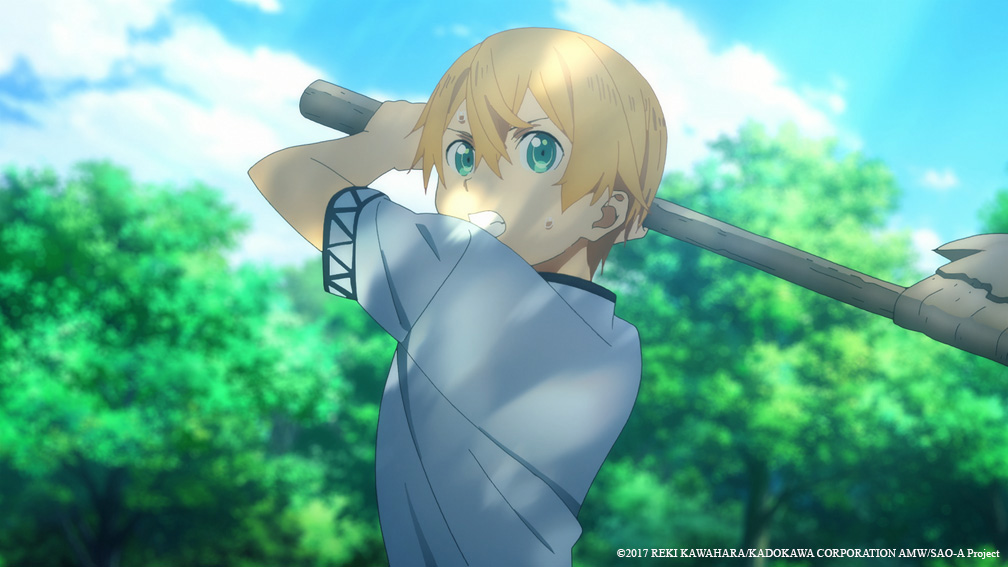 The story begins as Kirito wakes up in the middle of the afternoon in the middle of a meadow-ish world and looking rather young for his age. We're introduced to a new friend of his named Eugeo who is trying to chop down a very large tree that they've already spent years trying to scratch its surface.
As the two playfully fight each other, we're introduced to the third character in this trio, Alice, who has brought lunch for the two. As the three enjoy their lunch, Alice notices that her lunch was withering away quickly in the heat, which gives Kirito an idea to get some ice at a nearby dragon cave nearby. While Eugeo suggests not to, being that the cave is dangerously close to the Dark Territory, a place where humans are forbidden to enter, the three decide to anyway.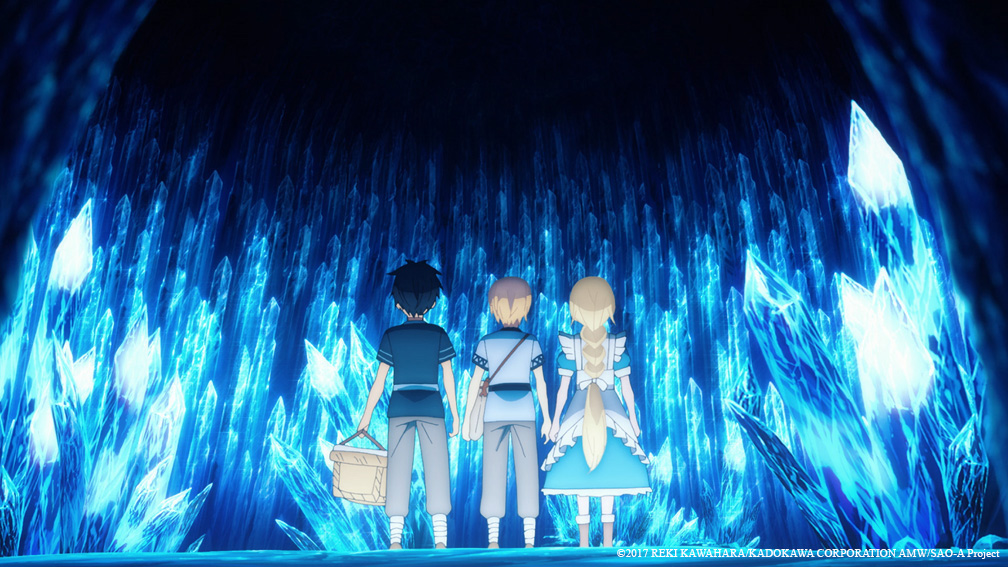 Kirito, Eugeo, and Alice would enter the cave and get their ice, but they noticed that something was strange about this dungeon cave: That the dragon was slain and the treasure was scattered around. As the three explored the cave, Eugeo and Alice went into a discussion into some of the unbreakable taboos of the Underworld, including not to cross the Dark Territory, and that the rules are heavily enforced by the game administrators.
However, the three would get lost in the cave, and when they exited the cave, they found themselves right at the border to the Dark Territory, as in the skies above, a knight in white armor and riding a dragon clashed with a knight in black armor and also riding a dragon. The two knights battled (and the three watched) until one fell onto the ground.
Feeling rather intrigued, Alice reached out for the fallen enemy. Kirito and Eugeo see this and warn her not to, but their pleas would be too late as Alice trips and falls, with her fingers touching the border to the Dark Territory. Alice crossed the line by only a couple centimeters, and the three quickly ran back to the village, hoping they didn't notice, but it was more than enough to get the attention of what appears to be a game administrator.
As the three return to the village, Alice is put under arrest by a Knight for trespassing in the Dark Territory, even if she barely touched the border. Despite pleads and attempts to stop them, Kirito and Eugeo were forced to helplessly watch as Alice is taken away. The first half ends as Kirito logs out of this virtual world, as a tear ran down his cheek.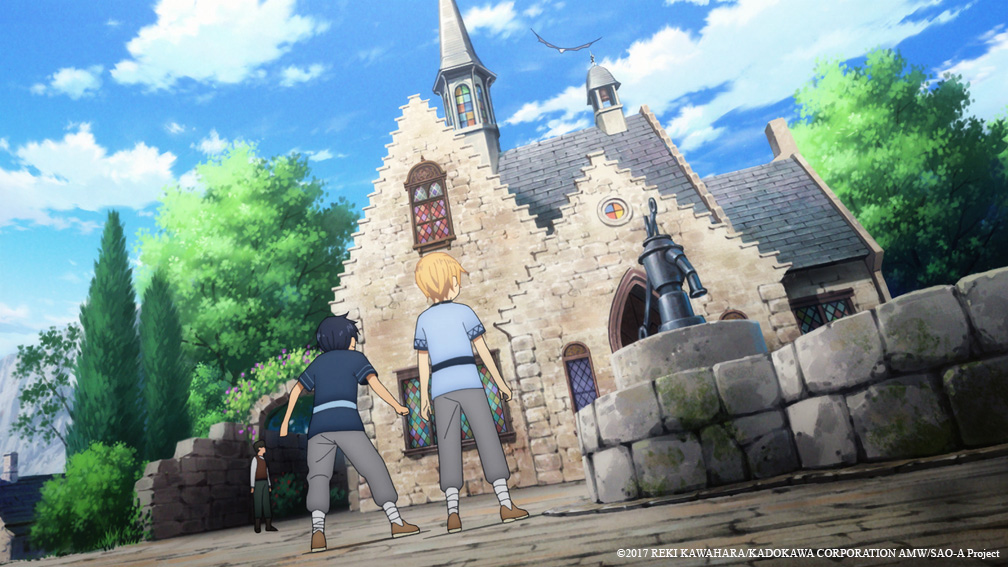 The second half of this premiere episode begins back in Gun Gale Online, as Sinon is in the middle of a shootout against a group of opposing players. But Sinon wasn't alone, as she was joined by not just Kirito, but Asuna and the other crew with dramatic entrances that roared up the crowd in the Montalbán. The teamwork shown by Kirito, Asuna, and his harem would overwhelm these Player Killers, as those who weren't fragged were forced to retreat.
Later that day, Sinon met with Kirito and Asuna at Agil's Bar. After Sinon mentioning that her friend Ichigo Kurosaki Kyoji Shinkawa, (whom is best remembered for the "Asada-san" moment in season 2), was undergoing psychiatric treatment, Kirito tells Sinon and Asuna more about what he was doing in the first half. He tells them that he has been working with a company named Rath on a new experimental Full Dive technology called the Soul Translator. Kirito shared some of the technical details of how the Soul Translator, however he does mention one important detail. The catch that he forgets everything he experienced in the Underworld upon logging out.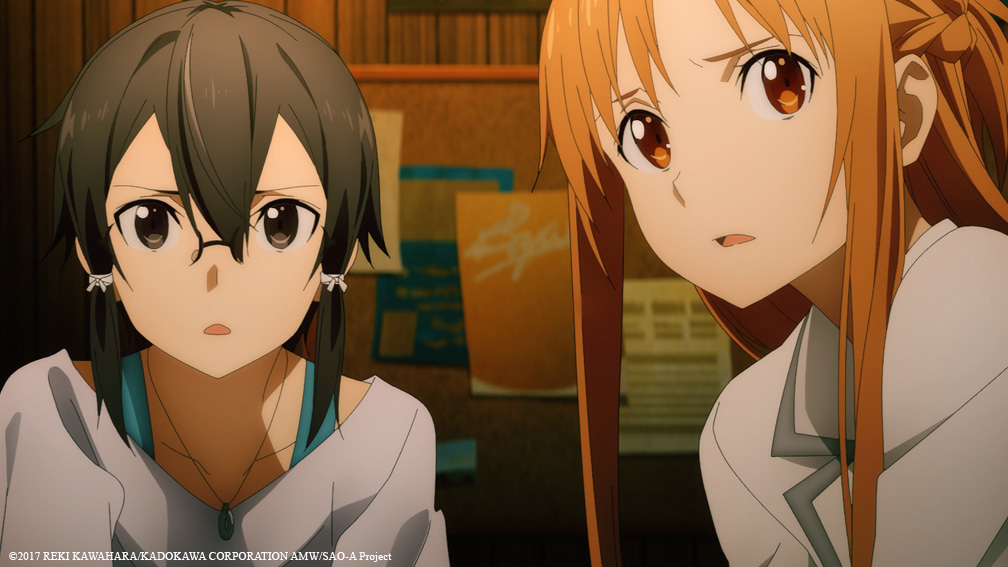 As our protagonists walk home from Agil's bar, Kirito tells Asuna he wants to move to the US to explore more into the research of full-diving technology, and offers Asuna to come along with her. Asuna agrees as they share a romantic kiss. Unfortunately, they're both soon confronted by a crazed man who reveals himself to be the third accomplice of Kyoji Shinkawa and his brother, Johnny Black, who is pretty pissed that SAO was picked over Log Horizon for Toonami and wants their blood, and…we'll let's just say the ending serves as the impetus to how the Project Alicization story arc truly begins. If you read Volume 9 of the light novels, you probably know what it is.
The visuals were very amazing especially for an A1 Pictures production. Whether they can keep this up for the next 49 or so episodes, it remains to be seen, but it shows that despite the toxicity of its critics, the show continues to succeed both inside and outside Toonami's scope and that SAO remains a top priority and money maker for Aniplex.
The credits rolled to a shocked, but enthusiastic crowd, and pretty much everyone left the theater very satisfied with what they saw. The cast hung around for a bit with the fans for photos and autographs, and the store was open for one more hour, but for us, we met Bryce backstage so we could talk to him about Kirito and the series in general going forward. You can check that out in a separate article in the link below:
Toonami Faithful Exclusive: Interview with Bryce Papenbrook at the Sword Art Online Alicization Premiere
Just finished the SAO 3 premiere and ran into @alexvondavid and @ChristineMCVA. What an episode, I think you'll be pleased. pic.twitter.com/wwQ06bjHO0

— Daniel Limjoco 🎃 (@AnimeSavior) September 16, 2018
Just finished an interview with @BrycePapenbrook. Thanks so much for meeting me on behalf of @ToonamiNews. Also ran into @MichelleRuffvo1 and @SoCassandra. Looking forward to next season, both subbed and hopefully on Toonami. pic.twitter.com/hcMZrcLyWx

— Daniel Limjoco 🎃 (@AnimeSavior) September 16, 2018
Many light novel readers have proclaimed Project Alicization to be SAO best or second best story arc and is considered to be major improvement of Reki Kawahara as a general writer. A big reason for that is because Reki Kawahara has allocated more time to this arc for character development and world building this time around, something which many fans wish he did with the original Aincrad story arc (which to be fair he is beginning to rectify with the Progressive novels). With an estimated 48-52 episode count, Alicization will be the franchise's longest story arc to date. Let's just say for better or for worse, Project Alicization could be considered to be SAO's version of Hunter x Hunter's Chimera Ant arc or DBZ's Namek saga. And without going into spoiler territory, let's just say that Kirito will be going through hardships that he hasn't experienced since Aincrad and fulfilling complaints (somewhat) about him being more overpowered than Goku and Saitama combined, as will Asuna as well.
It is not without criticism however, and for something that is considered to be anime's version of the likes of Twilight, Michael Bay-era Transformers, and Call of Duty, no doubt you will be seeing critics nitpicking all of the show's flaws, and quite often, issues that they would be saying "This is fine" if it was any other show. And while Alicization has received plenty of acclaim, the series in general took a bit of a hit in popularity light novel sales wise due in part to some of the factors we'll mention here.
Some fans have argued that the pacing is way too slow compared to previous arcs, and there are parts where the story drags along at times. Some of this is due in part to the story needing to explain the unique game mechanics of the Underworld, though I would not be surprised if A1 Pictures decided to speed up these slower parts a bit.
Another common criticism for the show is that Reki Kawahara has quite the habit of creating strong and relatable characters but handling them very poorly, and often forgetting about them as the story progresses. And no doubt this will be very evident during this story arc. For starters, despite cries for Kawahara to stop making Asuna a "damsel-in-distress waifu figure", Asuna will unfortunately be sidelined for half of this long journey. Granted, there is a reason why in which you'll learn in time (although one of the reasons you can probably guess is for the purpose of "harem expansion"), and while her role is still major and she will have significant action in the second half in the series, this move will have fans questioning Reki Kawahara's commitment to developing Kirito and Asuna's relationship instead of going down the widely panned harem route the show seems to be going to. At least Asuna does get a decent amount screen time, as unfortunately for the rest of the non-Alicization cast, they'll also be largely forgotten throughout most of this arc, a move that had even the novel's artists protesting somewhat with the "More Deban" meme (Deban translating roughly to screen time).

While we will also see some interesting characters in the Underworld, as the old saying goes, "Fool me once, shame on you, fool me twice, shame on me", and with all this in mind, fans might have difficulty connecting with them, knowing full well that they will most likely also be shoved aside if not killed off once the next story arc (Unital Ring) rolls around in favor of giving the regular cast their screen time or bringing in a new cast entirely. Let's just hope they go out in a blaze of glory if they do.
Season 3 will premiere on Japanese airwaves on October 6. If you want to see the subbed version, both Crunchyroll and Hulu, who have simulcasted previous seasons on their respective streaming services, have officially confirmed that they will do the same for the new season. FUNimation has also announced that will also be streaming the new season on their Funimation Now service. And if you want to re-watch SAO 1 and 2 in anticipation, the series can be streamed from those services as well as Netflix among other services, and the series can be purchased from iTunes, the Microsoft Store and the like, as well as the DVDs and Blu-rays.
We haven't heard anything regarding a prospective dub as of now; unlike Funimation, Aniplex doesn't do simuldubs, so it could be awhile before Alex, Bryce, Cherami, and the rest of the English Dub crew will have something to present for the dub and Toonami fans. During our interview with Bryce, he did mention that Aniplex does plan on dubbing the sequel (it's more of a matter of when they will begin) and that Alex von David is doing some early homework by reading the light novels to get himself prepared for this mega-arc. Alex had previously experimented on a broadcast dub for Durarara x2, but the difficulties he had with a speedy dub pretty much assured that no simuldub would be made under his watch again, although he did manage to get a relatively quick dub for Ordinal Scale. That being said, Alex is pretty unsure himself if he will be called up to dub SAO 3 or Alternative GGO, as we already have seen some notable changes in the animation side, but unless someone just can't do it for whatever reason, I don't expect any major creator changes in the English dub side.
When could we see this show reach Toonami airwaves, assuming all goes well? Hard to say, there's not really much precedent for a long series like this from Aniplex. And while it's confirmed it will be a four cour season, we're not even sure if an off-season will be needed between cours of they'll just go straight through for a year straight. There are reports that indicate that the former will likely be the case, but we haven't heard anything official yet. To go by previous seasons, Season 1 premiered on Toonami on July 27, 2013, roughly a year after it premiered in Japan and 7 months after the subbed finale. Season 2 premiered on Toonami on March 28 2015, 8 months after the Japanese premiere and 3 months after the subbed finale. The Ordinal Scale dub premiered in US theaters around 4 months after it premiered in Japan. And Alternative GGO premiered on March, ended at the end of June, and we're still waiting on a dub announcement as of this writing.
If I were to make an educated guess, we'll likely see the premiere around Late Spring-Summer 2019. Let's hope it's sooner rather than later, but in the end, it's really up to the higher-ups at Aniplex (and possibly Toonami as well if opening up a timeslot is among the issues) that will decide when the dub will be released.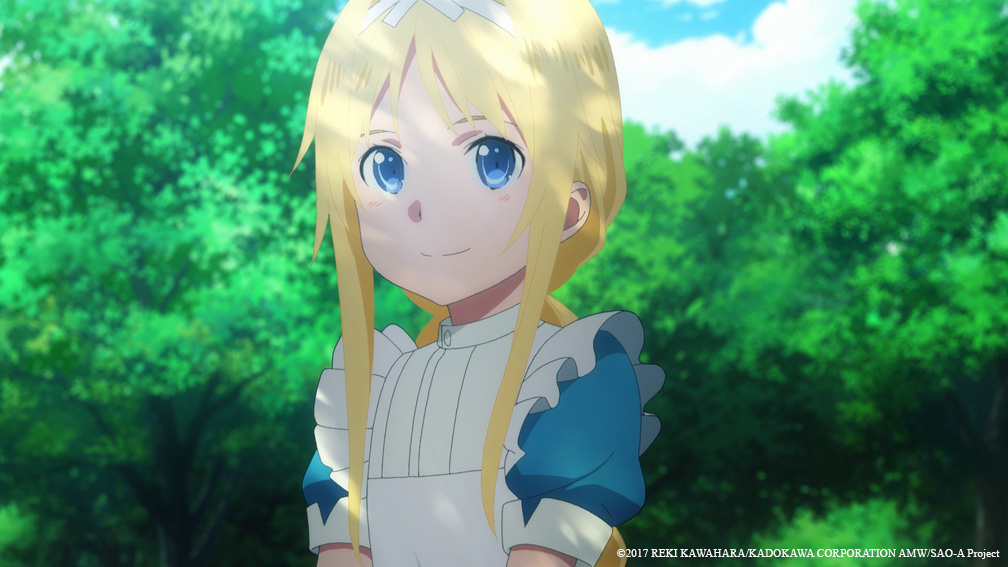 But of course the big question is will we see Sword Art Online return to Toonami? While we have been personally been very careful from saying that SAO is guaranteed in the rare event that it doesn't happen, I'd personally find it very difficult not seeing Toonami being able to dub premiere future seasons of SAO. Besides the fact that SAO did well in the ratings (As the old saying goes, there is no such thing as bad publicity, except your own obituary), it's usually pretty safe to assume that shows that have had their dub premiere on Toonami will also have some sort of right of first refusal for the dub premiere rights granted to Toonami in their contract for their sequels (as we've seen with Attack on Titan, JoJo's and SAO previously) while shows that Toonami had trouble acquiring in the past might have some trouble returning as well (as we've seen with the likes of Blue Exorcist and Tokyo Ghoul, both shows had to wait a few years until Toonami had the chance to air them, and it's looking likely Toonami fans will have to wait some more for those sequels).
Many SAO haters have been saying that Toonami and Aniplex's relationships have deteriorated in recent years and have been more "in bed" with Netflix and Hulu, citing the lack of shows from them since SAO 2's completion that would favor their argument. However, it seems more likely that besides the previously mentioned Blue Exorcist, there really isn't anything they might be interested in from them at the moment, something which Jason DeMarco himself has said. While the likes of Your Lie in April and March Comes in Like a Lion are all good shows in their own right, they're not really something I see Toonami airing in the foreseeable future. Although a sequel of Durarara did come 5 years after Adult Swim aired it, and while the likes of Fate/stay night, Magi, and Madoka were also pretty well requested, either Toonami just wasn't that interested in the first place or there was too much legal red tape and not much interest that Toonami decided it just wasn't worth it. (Also, you all do realize that if Aniplex did end their relationship with Toonami, a second season of Kill la Kill or Gurren Lagann among other shows would also be DOA as Toonami shows if they were to happen, right?) That being said, Toonami still maintains relationships with Aniplex and Sentai so I feel that it's only a matter of not if but when they return. They just need the right shows.
The only way I could personally see SAO not return to Toonami is if Jason and Gill got enough hate mail and death threats by SAO haters to be somehow swayed enough to not renew their contract or if Aniplex was so much in bed with Netflix and Hulu, that they somehow manage to snake their way out of a right of first refusal contract with Toonami, but either situation happening would be incredibly unlikely and unprecedented. There's also the matter of Toonami's motto being "We won't be intimidated by criminal threats" and all…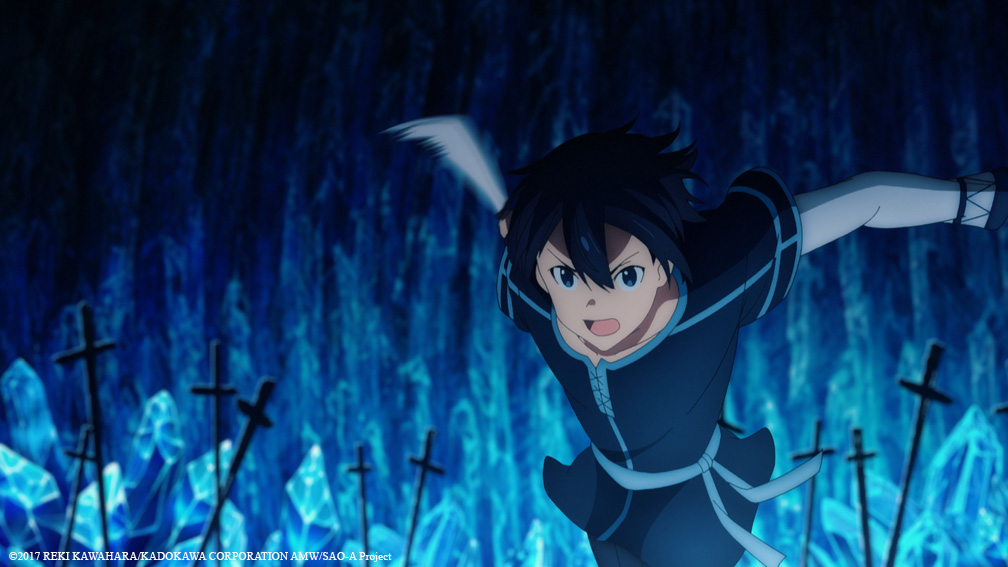 That being said, letting Toonami know that there is a demand for more Sword Art Online will no doubt erase all doubts as we've seen with the continued requests for more Attack on Titan, JoJo's, and One Punch Man. As with any potential Toonami shows, if you do wish to see Sword Art Online return to the block for Project Alicization, Alternative GGO, and perhaps even Ordinal Scale as well, we do recommend that you continue giving your support to the show and Toonami overall, and to send your show recommendations to their Facebook and Tumblr message boxes or even asking Jason DeMarco politely, as well as letting Aniplex know in their respective social media outlets.
It's been 5 years since Sword Art Online made its debut on the better cartoon show, and whether we will be commemorating 6 or more in the future will in the end be up to Toonami, Aniplex, and the fans that will ultimately decide.
Screenshots are courtesy of Aniplex.
Do you think Sword Art Online should return to Toonami? Let us know what you think at the comments below or directly on our social media.