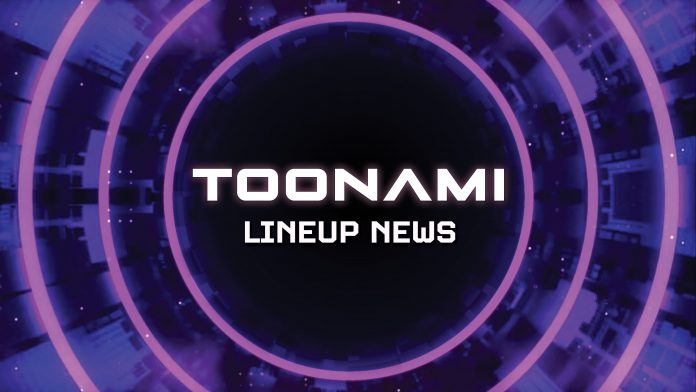 If you recall Toonami's recent schedule announcement, many were excited at the prospect of what could come Adult Swim's way after reading the following:
"Also, we're going to be premiering a new show each week for the next month or so."
This sentence got Toonami fans in a frenzy, thinking of all the possibilities that could come from this latest development. And now we have the first newly acquired series joining the block in Made in Abyss!
The Sentai Filmworks fan favorite will be joining the block on Jan. 15 at 1:30 a.m. It will follow after Blade Runner: Black Lotus and another hour-long segment of Assassination Classroom. Naruto Shippuden will get an hour-long running after (instead of three episodes like last week), and Cowboy Bebop finishes the night for an hour as well.
Fresh off of the deal with Sentai Filmworks and AMC, it would appear that Toonami can still acquire series from the licensing company. Hopefully, now fans won't jump to conclusions when it comes to this subject and show a little more patience to not stir others into a frenzy when little is still known. As of now, we aren't sure if Made in Abyss will only be on for one episode or if it will be a more permanent fixture on the block (which we would be all for having). So time will tell if the entire first season will get to stay on the block or if this is a one-time deal. And it's great to see that Toonami decided to go in the direction of newer anime series instead of going to a nostalgic pick. Made in Abyss is popular, but I don't think it's a slam dunk to be a massive hit among fans compared to the typical shōnen series Toonami fans are accustomed to viewing.
The series first made waves in the streaming field in 2017 and has had compilation films (one of which we reviewed) made as many await the second season to premiere. For those who aren't familiar with Made in Abyss, here's a synopsis of what fans can expect of this series courtesy of Anime News Network:
An enormous pit and cave system called the "Abyss" is the only unexplored place in the world. Strange and wonderful creatures reside in its depths, and it is full of precious relics that current humans are unable to make. The mysteries of the Abyss fascinate humans, and they head down to explore. The adventurers who venture into [the] pit are known as "Cave Raiders." A little orphan girl named Rico lives in the town of Ōsu on the edge of the Abyss. Her dream is to become a Cave Raider like her mother and solve the mysteries of the cave system. One day, Rico starts exploring the caves and discovers a robot who resembles a human boy.
What do you think about the recent schedule announcement? Are you excited that Made in Abyss is having a debut on Toonami? Tell us on our social media pages or in the comment section below!
Don't forget to listen to the Toonami Faithful Podcast, the number one podcast to keep up to date on all things Toonami, as well as hearing the best commentary about the block you won't find anywhere else!