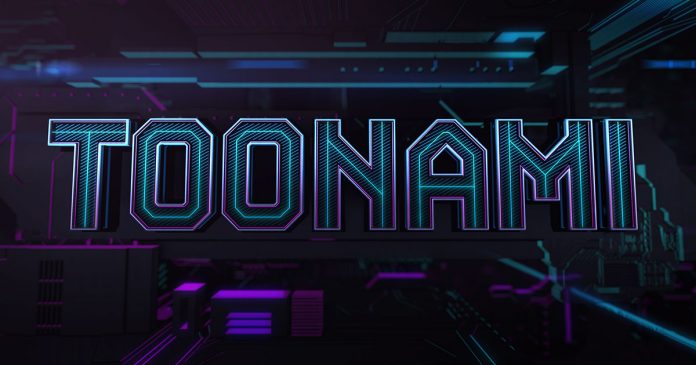 This week, Jason DeMarco took to Twitter and answered questions tweeted at him by fans to help pass some time. While not everything asked was Toonami related, there were a few significant admissions that Toonami fans will find interesting.
The most significant piece of news was that DeMarco stated that the delivery of several Toonami shows would be affected due to the COVID-19 pandemic. We aren't sure which shows he was talking about as he answered the question (although we could probably guess a few). It was also interesting to hear how as of now, Toonami isn't sure what they are planning to do once they catch up with My Hero Academia since recently, FUNimation announced that their dubbing schedule had been affected from the recent coronavirus outbreak.
Many fans were also curious about the production of both the Blade Runner series, as well as Uzumaki. People are worried that due to the COVID-19 outbreak, then both series would face some delays as well. So far, DeMarco was able to set fans' minds at ease as he stated that both have been coming along well and that he's excited for fans to see what they have been working on for Toonami. Considering how vital both these series will be, I'm sure everyone was pleased to get a small update from DeMarco himself.
The answer DeMarco gave that I think will hold the most weight with Toonami fans is his update on if Boruto would come back. Before, the series aired on the block and was subsequently taken off. DeMarco would state later that there's always a chance for it to return. Despite it not airing on television, new home media sets of the releases are still being produced (set five will be available soon), which means that the English dub is still in production. However, as of now, DeMarco said that there aren't any plans to bring Naruto's son back. Toonami Faithful will continue to monitor the situation and report any more information we find out.
DeMarco also gave a well-deserved shoutout to Michiko & Hatchin, as many would argue that it was one of the last true hidden gem series to air on the block. And one that both Darrell Maddox and Jim Nelson heavily championed to air. Of course, with the potential shakeups that could happen, there could be more of these to pop up in the future. Only time will tell!
A fan also asked about the chances of one of the more popular anime series (FATE) to join the lineup. To which DeMarco said anything could happen. If you'd like to see the iconic franchise make its way to Toonami, make sure to request it on their Facebook page. I'm also somewhat surprised that FATE hasn't found a home on Toonami, but that could change at some point down the line.
As far as an anecdotal question asked by a fan, one wondered if there was a franchise that DeMarco found boring or uninteresting at all, that he wouldn't want on the block. To which DeMarco answered with Zoids.
For those curious how Toonami decides on what series they air, DeMarco stated it is mostly up to the Toonami crew instead of the higher-ups.
And finally, due to Toonami Faithful rewatching and live-tweeting Gundam Wing for its 20th anniversary, DeMarco shed some light on what it was like for the Toonami crew to get the series on the air. And how tough it was for them to meet all of the criteria so they wouldn't get in trouble.
As for other interesting Toonami-related answers, here are a few that caught our attention to check out!
Which announcements did you find the most interesting? Let us know in the comments below, or on our social media pages!