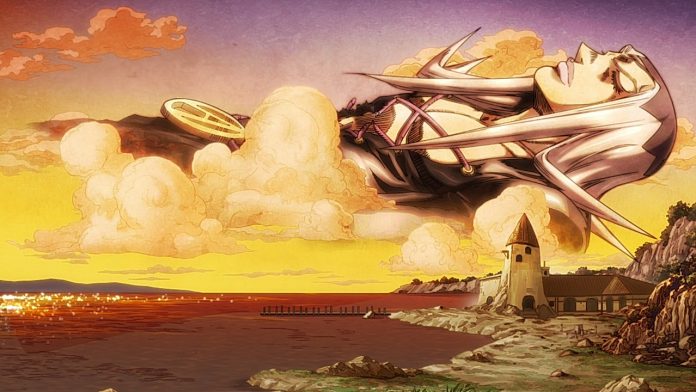 Toonami announced on their Facebook page that JoJo's Bizarre Adventure (JoJo's) will be returning to air the final 11 episodes of the Golden Wind arc beginning Aug. 1.
Golden Wind will be moving up the schedule to air at 12:30 a.m. Eastern/Pacific, taking the time slot vacated by Paranoia Agent as the latter show had completed its run during last night's broadcast.
During the Viz Media panel at Anime Expo Lite, Ray Chase (the voice of Bruno Bucciarati) noted that they have finished recording their lines for Golden Wind. Toonami last aired JoJo's episode 28 back on May 30. The show went into a hiatus due to delays related to the COVID-19 pandemic.
Some of the reactions from voice actors and the fandom can be seen in this moment below:
Update 7/27: Toonami released a new trailer for JoJo's return this Saturday. You can check it out below.
Are you looking forward to JoJo's return? Let us know by commenting below or directly on our social media. And be sure to follow us on @ToonamiNews and subscribe to our podcast on Soundcloud for future content and breaking news updates.