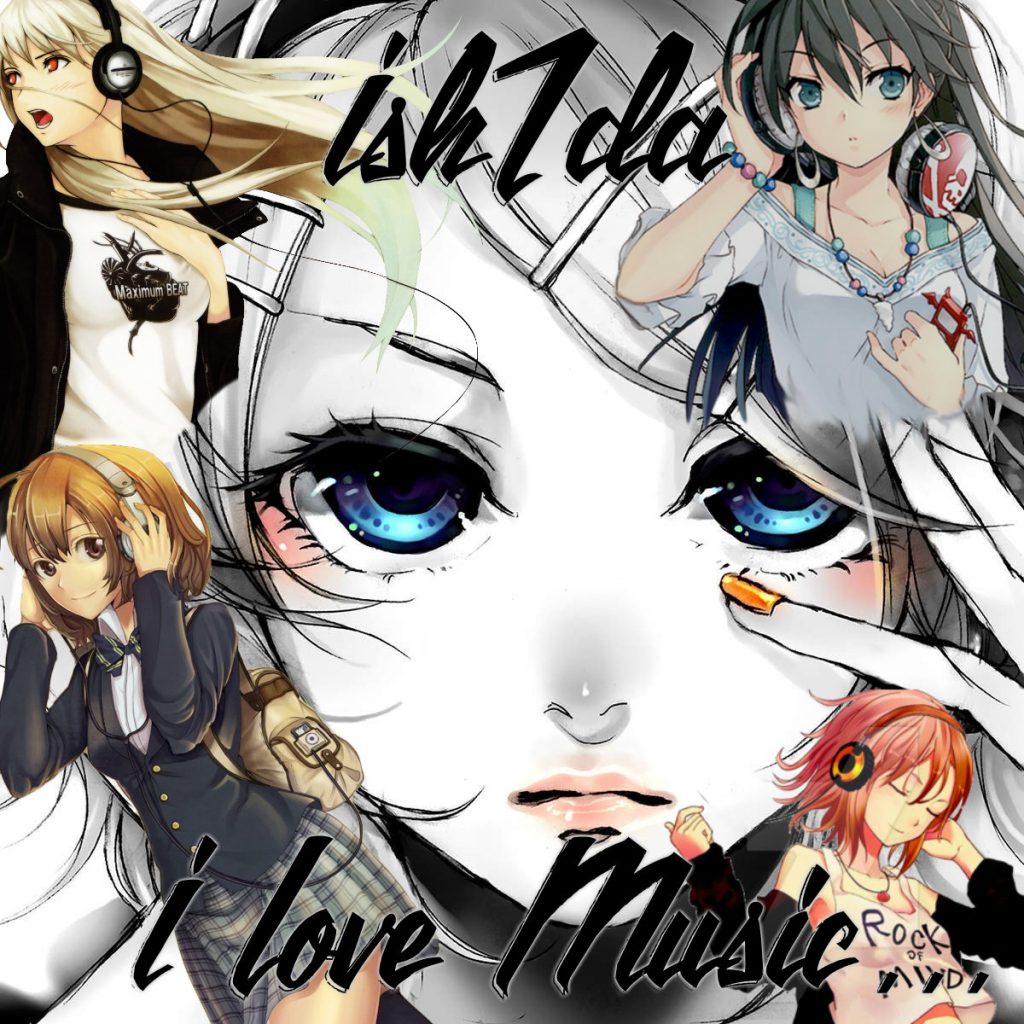 Representing Kansas City, Missouri, is a Nerdcore Hip Hop artist by the name of Ish1da. Now Kansas City is known for a few things: The Royals, Chiefs, Jayhawks and good barbecue. With that being said, you have to love at least something out of this line up and since I am a fan good food, I have to say Ish1da is grilling up some serious bars on his new CD I Love Music, serving it up with a plethora of styles that make your ears tingle and your mouth water for more servings of his brand of nerdcore. Sitting here listening to all those meaty lyrics and savory beats you will definitely get your fill of Ish1da and what he's been cooking on this album.
This artist brings in a multitude of styles that are reminiscent of that old school in your face grimy, hardcore, I want to bust your skull open if you mess with my vibe rap from back in the day. I could compare it to Onyx, Lil Jon, Project Pat, DMX and even Wu Tang styling especially the early music where they went in hard on the mic. Masterfully using strings, bass, percussions, 808s, soul and r&b, Ish1da has managed to perfect his recipe of music on this CD and I am definitely sinking my teeth into it.
I got taken aback with this album because it reminded me of how hip hop used to be before it went so commercial and MCs actually had something to talk about or a story to tell to keep the fans engaged. Listening to this album has restored my faith that we still have some great MCs out there, but they are in hiding just waiting to be discovered. I enjoyed a lot of the songs on this album especially "Fuct around" and "Grown." It reminds me of the music the DJ would play back in my day in high school when the L.R. Hall was the place to be on Friday, Saturday, and Sunday night. Ish1da music would have been a big hit with everyone because at the Hall even the wallflowers would get on the floor when a banger was played. I would truly recommend that people give Ish1da a serious listen because his meaty lyrics are a perfect accompaniment with those saucy beats he has produced. Geek-E gives this album an 8.5 out of 10. it's a must have and if you haven't heard it then you need to if you smell what Ish1da is cooking and it sure ain't no garbage.
You can listen to his full CD by using the player below.
[bandcamp width=100% height=120 album=3642602227 size=large bgcol=ffffff linkcol=0687f5 tracklist=false artwork=small]