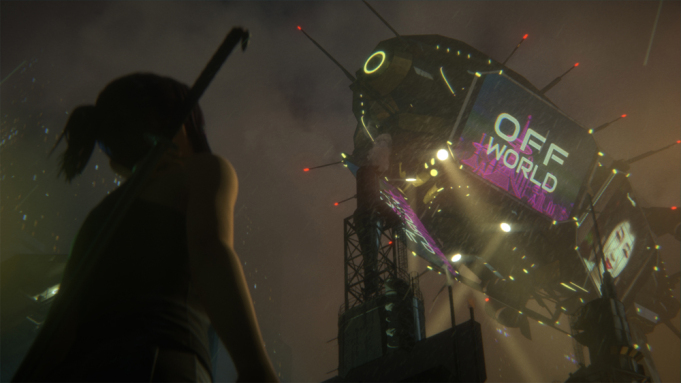 On Wednesday, Crunchyroll and Adult Swim revealed a lot of new information for fans waiting on the original anime series Blade Runner: Black Lotus, which sent fans into a frenzy. We can confirm a cast list for both the English and Japanese actors, how many episodes the series will be, and when fans can get a first look at the project, culminating on July 23 this year.
Fans now know how long the anime will be, as it was confirmed to be a 13-episode project. This new information should give fans a lot to look forward to when the anime debuts on Toonami! Especially with Fena: Pirate Princess soon to be making a premiere on the iconic block.
The two companies also released the English and Japanese cast for Blade Runner: Black Lotus, which includes (English/Japanese):
Jessica Henwick/Arisa Shida: Elle, a female replicant created for a secret and unknown purpose
Will Yun Lee/Shinshū Fuji: Joseph, a mysterious figure who owns a spare parts junkyard in Los Angeles
Samira Wiley/Takako Honda: Alani Davis, a fresh LAPD recruit
Brian Cox/Takaya Hashi: Niander Wallace Sr, founder and CEO of the Wallace Corporation
Wes Bentley/Takehito Koyasu: Niander Wallace Jr, a brilliant scientist working for his father
Josh Duhamel/Taiten Kusunoki: Marlowe, a deadly Blade Runner
Peyton List/Yoshiko Sakakibara: Josephine Grant, the wife of the police chief
Stephen Root/Hochu Otsuka: Earl Grant, Police Chief of the LAPD
Barkhad Abdi/Takayuki Kinba: Doc Badger, a black market dealer
Gregg Henry/Masane Tsukayama: Senator Bannister, a politician with strong feelings on replicant production.
Henry Czerny/Akio Nojima: Doctor M, a brilliant doctor and professor of medicine
Jason Spisak/Kazuki Yao: Hooper, a journalist in the pocket of the Wallace Corporation
So when will fans be able to get a first look at the anime? That will happen this month! On July 23, 2021, at Comic-Con@Home (a virtual event), a panel will be held at 8 p.m. EST. It will feature directors Shinji Aramaki and Kenji Kamiyama, executive producer Joseph Chou, voice director Wes Gleason, voice actress Jessica Henwick who is playing Elle, and co-creator of Toonami Jason DeMarco! So if you want to know what to expect with Blade Runner: Black Lotus, this panel is a must-see (on their YouTube page).
*Cast list came from an Anime News Network article*
What do you think of the news regarding Blade Runner: Black Lotus? Make sure to tell us on our social media pages or the comment section below!
Don't forget to listen to the Toonami Faithful Podcast!