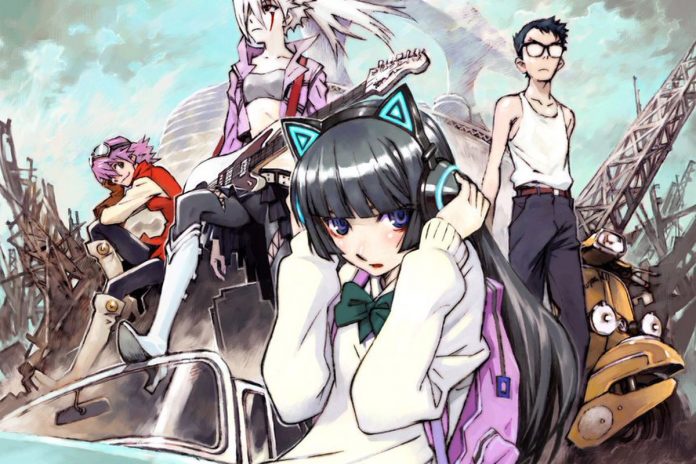 Adult Swim announced today that the series FLCL: Progressive will receive a home media release this year. Finally you can add the second season of FLCL to your shelves. The series will become available on DVD starting Oct 1. The press release reads as follows.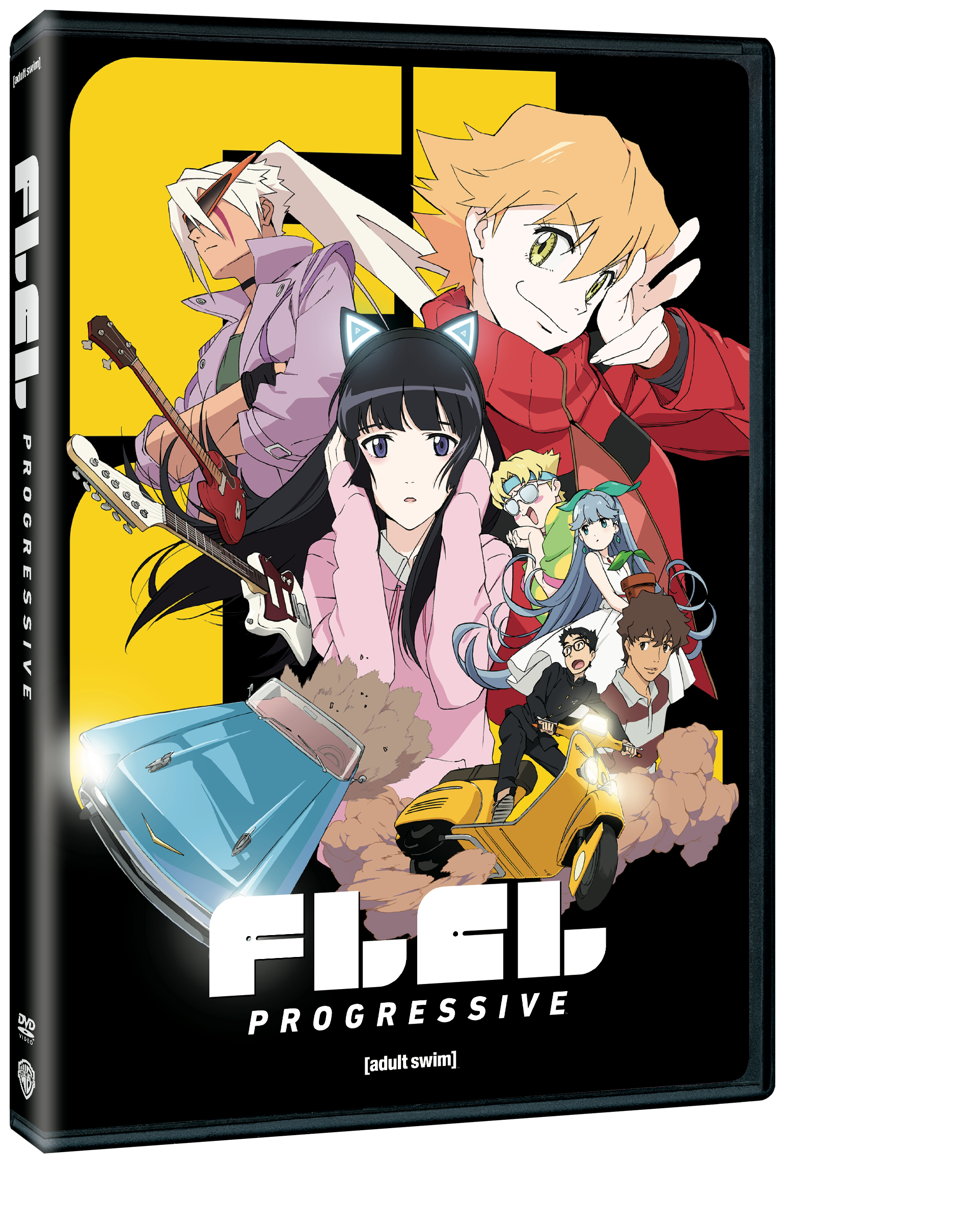 "Get back into action with Hidomi, Ide, "Jinyu" and "Haruha Raharu" as they take on Medical Mechanica and Fraternity in Adult Swim's hit anime series, FLCL: Progressive, arriving on DVD on October 1, 2019.
The highly anticipated sequel to the 2001 original FLCL, FLCL: Progressive features all six episodes plus two special features; a "Meet the Creators" piece focused on the new era of show creators and a segment about how the band, The Pillows, became associated with the series."
No Blu Ray for now, I'm told.

— LORD DEATH DEMARCO (@Clarknova1) July 10, 2019
As confirmed by Jason DeMarco, there won't be a Blu-ray edition (for now). But there is still hope that a Blu-ray version will be made down the line.
About FLCL: Progressive
The follow-up to one of the most insane anime ever created, FLCL: Progressive brings together members of the original team with a whole new generation of creators. From the legendary anime studio Production I.G and Adult Swim. FLCL: Progressive tells the story of 14-year-old Hidomi, her classmate Ide, and two otherworldly beings, "Jinyu" and "Haruha Raharu," who are determined to unlock their hidden potential. Mixed up in this is an all-powerful force known as "ATOMSK," a gorgeous Chrysler Bel Aire… and a certain Vespa Scooter.
About Adult Swim
Adult Swim (AdultSwim.com), launched in 2001, is a WarnerMedia network offering original and acquired animated and live-action series for young adults. Airing nightly from 8 p.m. to 6 a.m. (ET/PT), Adult Swim is basic cable's #1 network with persons 18-34 and 18-49, and is seen in 94 million U.S. Homes.