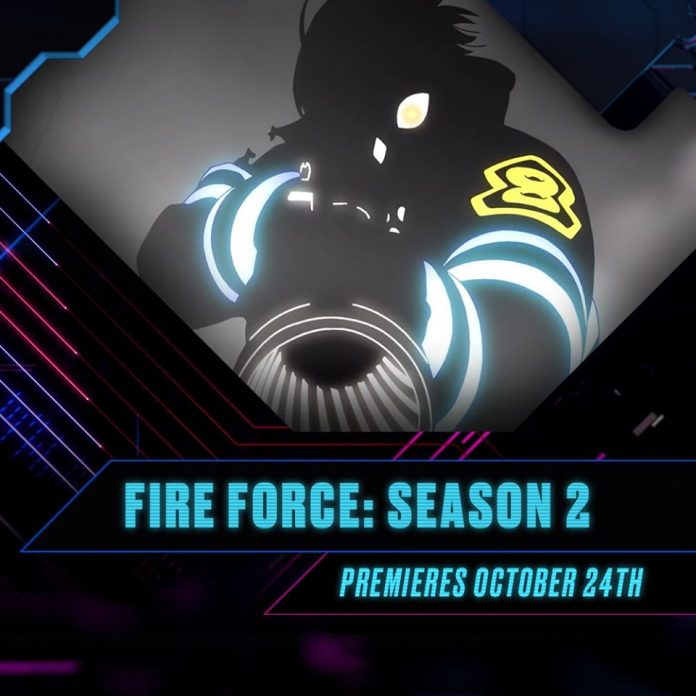 Since its second season is presently underway in Japan and on streaming websites since July 3, many fans expected an announcement regarding Fire Force's return to Toonami last Saturday. Although it wasn't announced during Adult Swim Con, possibly due to time constraints, Toonami would later reveal on Monday that Shinra and Company 08 would indeed return for its second season beginning on Oct. 24.
Fire Force's first season premiered on Toonami from July 27, 2019, to Feb. 1, 2020. Unfortunately, the premiere of the second season will take three months longer this time, as the cast and crew have had to record from their homes thanks to COVID-19. These delays have also made an impact on other Funimation SimulDubs, including Black Clover and My Hero Academia. In the meantime, reruns of the latter half of Fire Force's first season will air starting with episode 15 next Saturday, Aug. 1, at 1:00 a.m. EDT.
Fire Force's return is the latest of a string of show announcements from Toonami in the past three days. On Sunday, JoJo's Bizarre Adventure will be returning to air the final 11 episodes of Golden Wind, which will happen this Saturday, August 1, at 12:30 a.m. EDT. And during last Saturday's Toonami broadcast, Adult Swim also announced a third original project with Production I.G. and Crunchyroll titled Fena: Pirate Princess, which will join Blade Runner and Uzumaki as the block continues to create more content for fans. All three shows are scheduled to premiere in 2021, with the latter two shows being delayed from their original release in 2020.
Some of the reactions to Fire Force's return from fans and voice actors can be seen in the moment below:
Are you looking forward to Fire Force's return in October? Let us know by commenting below or directly on our social media. And be sure to follow us on @ToonamiNews and subscribe to our podcast on Soundcloud for future content and breaking news updates.