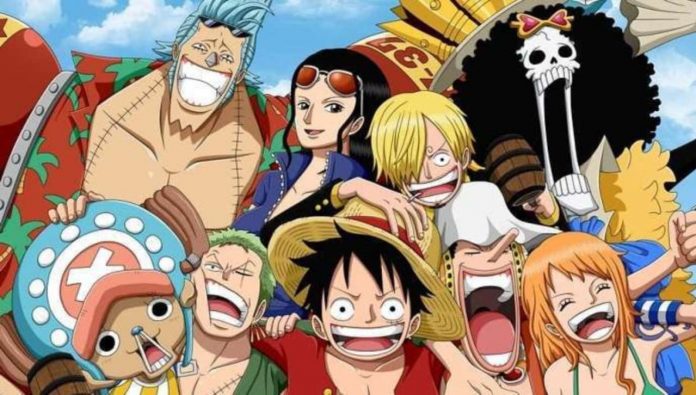 Never say never. This is a phrase that Jason DeMarco has told Toonami fans over the years as the block continues to entertain anime fans all across the country. And that couldn't be more evident with Toonami's latest announcement that One Piece will be getting a third chance to call Adult Swim its home. That's right; One Piece will be returning to the iconic action-cartoon block this Saturday (Jan. 22).
So, where will the series be airing? The announcement mentioned it would be slotted to broadcast at 1:30 a.m., followed by another episode at 2 a.m. Unlike before, One Piece will be ahead of Naruto Shippuden (Shippuden), which has to come as a surprise. Typically, Shippuden has always attracted more of Toonami's audience through the years, and this time it will be a bit of a shake-up.
Another interesting note is that Toonami will be starting at episode 517, which is right after the time skip. So Toonami will be skipping all of the Summit War arcs (Sabaody Archipelago, Amazon Lilly, Impel Down, Marineford, Post War, and the adapted Straw Hat Separation covers). This decision saddens me because the arcs being skipped are some of my favorites. But Bryan "LaserKid" Johnson painted a great picture of why the decision to start at 517 was the best choice the block could make. And what else feels great about this latest development is that Toonami will have two episodes of One Piece airing at a time. That should help with the pacing since there are parts where One Piece can feel slow to develop, especially with just one episode airing per week. 
Toonami fans have to find this move shocking, considering this will be a third attempt for the series to solidify itself on the block. Many fans have long given up hope that the series would return, and it's been a significant topic on this publication, both in article and podcast form. So inevitably, questions will arise, wondering why return to this series? What's changed to make Toonami go for it one more time (besides that, they might actually like it, shocking). But with the landscape of television drastically changing since One Piece was last on TV (nearly five years ago), that could have changed things like the asking price to license, or perhaps its online presence increased to where more casuals would join to watch. The point of this article isn't to dive into everything, but this move brings up questions. Only Adult Swim can answer that, but we are shocked that the popular shōnen series will set sail on Toonami again.
What a surprise indeed for Toonami to pull out during this time since they've had trouble gaining new series to join the block. Through past shortcomings of the series, to phony press releases to make fans think it was coming back sooner, to a third chance now. One Piece fans can rejoice, and it will be interesting to see how many fans show up to support it. While not this writer's favorite series and love to see a new shōnen have a shot, you can't argue with the success the series has had despite not being on the block. It's exhilarating, and I cannot wait to see what other surprises Toonami has waiting for fans!
What do you think of One Piece coming back for the third time? Do you think it will be a permanent fixture on the block this time? Tell us on our social media pages or in the comment section below.
Don't forget to listen to the Toonami Faithful Podcast, the best podcast to stay up to date on all things Toonami. As well as providing the best commentary about the action-cartoon block you won't find anywhere else!