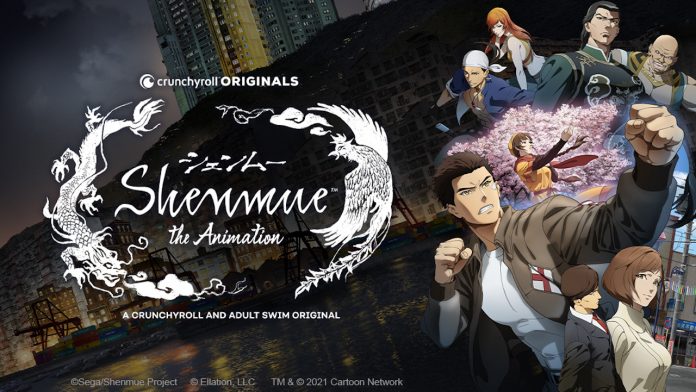 On a day chock-full of announcements, fans were given a special treat on Adult Swim's YouTube page. We may not yet know where sailors hang out, but accompanied by an English dub trailer, we now know that Shenmue: The Animation will be premiering on Toonami on Feb. 5 at 12:30 a.m. It will be joining right as Blade Runner: Black Lotus will air its finale, so fans will have to wait and see if it'll take over the midnight slot the following Saturday.
Originally announced back in September 2020 at the Virtual Crunchyroll Expo, Shenmue the Animation shocked many diehard fans that an anime was in production for the cult-classic franchise. The last piece of news was a trailer at New York Comic-Con back in October, offering more information that led to many fans anticipating when it would debut on the iconic block.
Shenmue is a much-beloved yet beleaguered video game series starring Ryo Hazuki, a young man whose father is murdered in front of him by Lan-Di, a mysterious Chinese man, and Ryo's quest for answers and vengeance. Shenmue made waves upon its release in 2000 due to an at the time new experience that we'd now compare to Grand Theft Auto or the Yakuza series. Shenmue last made waves back in 2015 during a Kickstarter for its much desired and anticipated third game, which came out in 2019 to mixed reception.
The animation series is expected to adapt the first and part of the second game.
UPDATE:
Recently Jason DeMarco clarified on Twitter a brand-new English cast would be used for this anime adaptation. In an article released by Anime News Network, the entire cast is announced with Austin Tindle landing the lead role of Ryo Hazuki.
Are you excited for Shenmue's debut on Toonami? Let us know by commenting below or directly on our social media. Also, follow us on @ToonamiNews and subscribe to our podcast on Soundcloud for future content and breaking news updates.