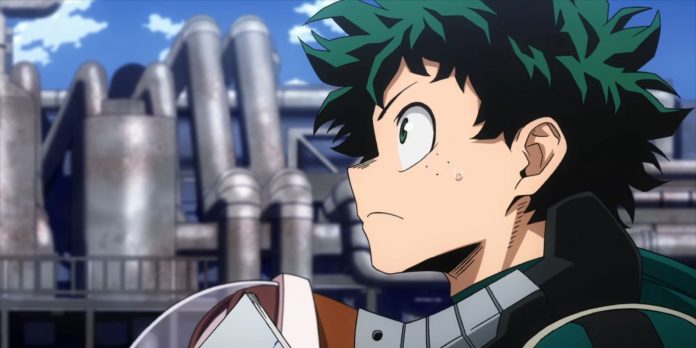 Toonami on Facebook announced a massive lineup shift that's coming in May. Fans of the block are going to need to get ready to welcome back UA students! The fifth season of My Hero Academia returns to Toonami.
The new season will premiere May 8, 2021, at 12:30 a.m. EST/11:30 p.m. CST. My Hero Academia will be replacing Attack on Titan after the final season ends (minus the one episode that will debut in the winter of 2022). However, Attack on Titan won't be going anywhere, as Toonami will rerun the final season at 3:30 a.m. and take the spot held by Demon Slayer.
Oddly enough, the English dub premiere for the fifth season debuted April 10 on FUNimation's streaming service (FUNimationNow). So if you can't wait to see what Class 1-A will be up to, you can head over there to get a jump start.
Season five of My Hero Academia picks up after the explosive battle with Endeavor, Hawks, and a High-End Nomu. Even after sustaining a severe injury to his left eye, Endeavor was victorious, cementing his place as the Number One Hero. In a post-credit scene, Deku dreams of all of the previous One for All users, setting the stage for a more impactful story to come around the corner. In this dream, the original user reaches out, recognizing Deku as the nine users of One for All, and our hero wakes up with his hands glowing from the power of his quirk. Fans will get the chance to learn along with Deku about the meaning of his dream.
And let's not forget the battle between Class 1-A and 1-B will take place this season too!
Let us know your thoughts about My Hero Academia returning to the block on our platforms!
Don't forget to listen to the Toonami Faithful Podcast!