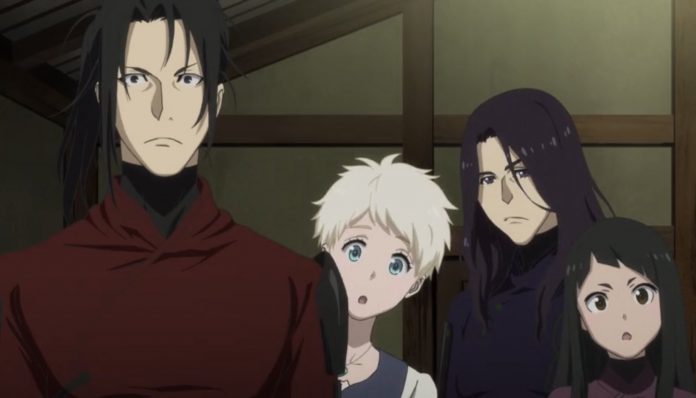 Those wondering how Toonami's schedule would look as a few series are primed to finish will have to wait a bit longer. On their Facebook page, Toonami announced their plans for Oct. 23 and 30. Adult Swim will be airing a couple more Batman films, and everyone's favorite pirate series will get a marathon run!
Much like what will happen this upcoming Saturday (Oct. 16), Toonami will air the series (or possibly season) finale of Fena: Pirate Princess on Oct. 23 at midnight. Then starting at 12:30 a.m., fans will get the chance to see Batman: The Long Halloween Part One, followed by the second part at 2:30 a.m. The two parts are an animated direct-to-video film that debuted this year! The film is also dedicated to actress Naya Rivera (Catwoman) since it was the final project she worked on before she died in July 2020. For those curious what the plot is for this film, DC posted a trailer on YouTube and included a small synopsis in the description, which reads as follows:
"Inspired by the iconic mid-1990s DC story from Jeph Loeb and Tim Sale, Batman: The Long Halloween, Part One begins as a brutal murder on Halloween prompts Gotham's young vigilante, the Batman, to form a pact with the city's only two uncorrupt lawmen (Police Captain James Gordan and District Attorney Harvey Dent) in order to take down The Roman, head of the notorious and powerful Falcone Crime Family. But when more deaths occur on Thanksgiving and Christmas, it becomes clear that, instead of ordinary gang violence, they're also dealing with a serial killer – the identity of whom, with each conflicting clue, grows harder to discern. Few cases have ever tested the wits of the World's Greatest Detective like the mystery behind the Holiday Killer."
And for Halloween weekend (Oct. 30), Toonami decided to air a marathon. This time fans will get the chance to binge the entire Fena: Pirate Princess series from 10:30 p.m. to 5 a.m. So if you haven't been able to catch the series everyone has been talking about, now is your chance to see what the buzz has been about on the iconic action cartoon block.
This latest development will give some fans pause to wonder, what will be joining Toonami? After all, Black Clover recently ended its run, My Hero Academia is close to finishing its fifth season, as well as Food Wars!. It will be intriguing to see what will join Blade Runner: Black Lotus, which is scheduled to join Toonami at midnight on Nov. 13. Toonami Faithful will keep you updated as word comes down as to what the block acquired!
How do you feel about the recent influx of DC movies joining Toonami's lineup? Are you excited about a Fena: Pirate Princess marathon for Halloween? What could be coming to Toonami's lineup next month? Give us your takes in the comment section or on our social media pages!
Don't forget to listen to the Toonami Faithful Podcast, the number stop to get all the latest Toonami news as well as the best commentary about the action-cartoon block!