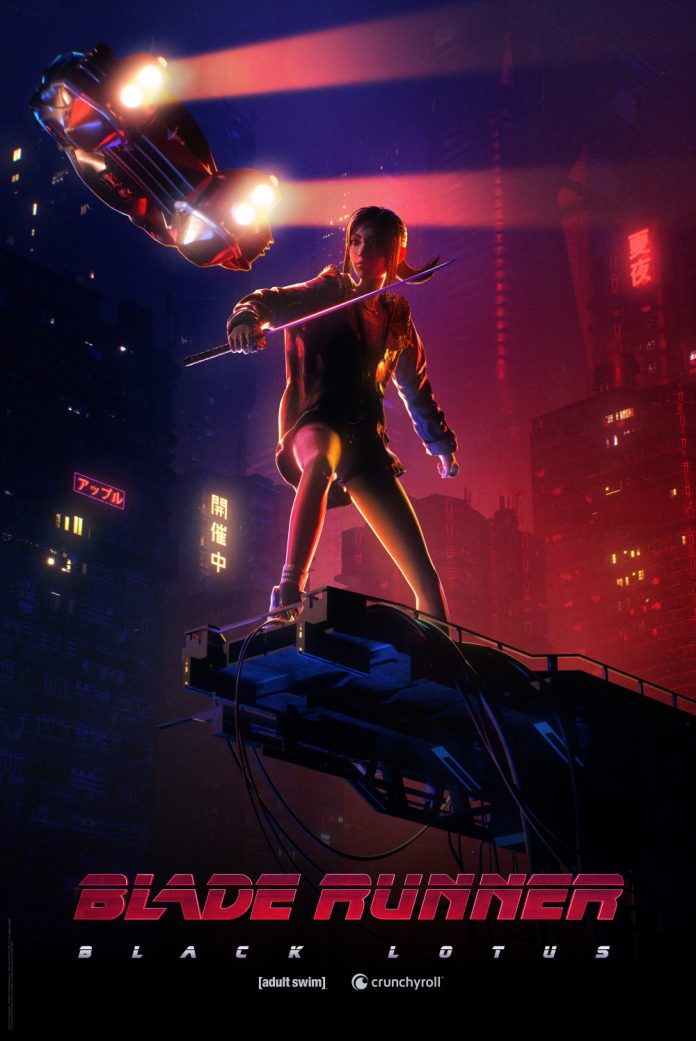 A lot of news dropped during New York Comic-Con involving a couple of Toonami original series. Fans now know when Blade Runner: Black Lotus will air on Adult Swim (and Crunchyroll), while those excited about the Shenmue anime got an all-new look at the anime.
The biggest announcement from the convention is that Blade Runner: Black Lotus will air on Toonami starting Nov. 13 at midnight. This latest development means this series will take Fena: Pirate Princess's spot after finishing its run on the block. At New York Comic-Con, new key art and featured stills were provided, as well as a promotional image stating that the series will find a home on Toonami sooner rather than later! Fans have been excited about the last trailer that dropped, and many have been on the edge of their seats since! So far, we know that the series will be 13 episodes, set 10 years after "Blade Runner Blackout 2022", and that some of the team that worked on The Animatrix has worked on this project. And a new trailer for the anime was also released for fans to get excited about what will join Toonami soon!
But that wasn't the only news for Toonami fans that came out of New York Comic-Con. Everyone got a first look at the Shenmue anime in a trailer that was little over a minute long! Since it was the first time anything was shown on the project, many were stoked seeing the progress. We see the general feel of the series as well as a lot of fighting, and from it, there are a few critical points of the anime that folks have shared, courtesy of Swimpedia. Many pages of backstory were consulted that were never featured in the games. The story is linear but has the atmosphere of the games, such as Ryo stopping to talk to people on the street Locations include Yokosuka, Hong Kong, & Kowloon. Shenmue will be coming to both Adult Swim and Crunchyroll in 2022. 
What do you think about the news about both Blade Runner: Black Lotus and Shenmue? Make sure you tell us on our social media pages and in the comment section below!
Don't forget to listen to the Toonami Faithful Podcast! Your number one podcast to keep you up to date on all things Toonami as well as some of the best commentary on the block you can find!