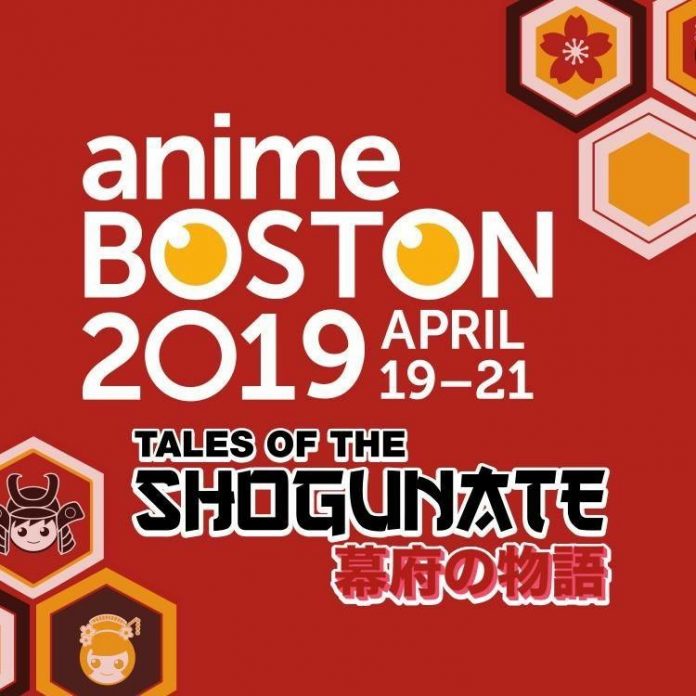 Going to conventions is something I enjoy. It's a fun assignment that feels more rewarding each year. I've been able to cover Anime Boston due to where I live at the moment, and it's undoubtedly become a convention that I'd call a second home for me. That being said, this year felt great and had a lot to offer for fans of all kinds. And while it would've been great to break the news about a series coming to Toonami, it's cool knowing that our team got the ball rolling to get the answer. Overall, I found the convention to be fun and hope that more people decide to attend in the future.
thanks for stopping by @Patriots 😍 pic.twitter.com/7vrjCN3fLw

— Sentai 🌻 Filmworks (@SentaiFilmworks) April 20, 2019
The biggest story coming out of the convention was that the Super Bowl champion New England Patriots anime club made an appearance at the convention. Athletes and anime have become a more common thing dating back to when the website The Ringer reported news about the Green Bay Packers anime club started by Mike Daniels. He blew up AniTwitter with his nods to the anime community, and it's only gotten stronger. More stars in film and sports are coming out as anime fans, like Michael B. Jordan and Dez Bryant. The Patriot players who attended didn't come as a surprise to me, considering that the Ringer also wrote about their anime club. And since they won the Super Bowl, why wouldn't they come to their local anime convention to celebrate not only their championship but their love for the medium? It was fun, and the guests of honor couldn't stop gushing about the experience. You'll see in our press panel interviews and social media, but many of the actors felt validated that champions loved their work. It was quite the spectacle to see and it created a buzz with everyone there.
Anime Boston also brought in some remarkable premieres for guests. However, due to scheduling conflicts, I wasn't able to attend any of them (which bummed me out). The biggest of these was the Code Geass movie (Lelouch of the Re;surrection)—the English dub got its debut at Anime Boston. Many seemed excited about the film and felt positive about what the Code Geass franchise will try to do next. A series that I'm interested in also got an English dub debut at the convention (Record of Grancrest War). I found the series to be entertaining and one that that I would recommend to those who like Medieval anime. Finally, City Hunter also grabbed huge crowds and public interest, and was on display at Anime Boston. Discotek Media is all aboard the City Hunter train as they grabbed all the licenses they could involving the property.
Per ANN https://t.co/mwjKOJ8Aq9, Discotek Media has licensed the entire City Hunter anime franchise. pic.twitter.com/9qAGrdVNkL

— WTK (@WTK) April 20, 2019
While there wasn't any Toonami news at any of the industry panels, I was able to get a newsworthy response from Sentai Filmworks. I wondered if Sentai Filmworks valued their streaming platform more than linear television. I wouldn't be mad if that were the case, but it would be disappointing considering a lot of gems that would be awesome to see on the block. Thankfully, that wasn't the case, as the representatives at the panel said that they'd want all of their shows to air on Toonami, which means that it's up to the fans to get another Sentai Filmworks series to grace the block. Other than that, not much else was said about Toonami. Crunchyroll mentioned that they'd like to have more anime of theirs to debut on the block as well as providing more original content, but that was it. And Aniplex of America just mentioned that you could see the English dubs of The Promised Neverland and Sword Art Online on Adult Swim. And sadly, FUNimation's industry panel was nothing short of a headache with what little they gave fans. It's gotten to where I'm wondering what's the point of them even having an industry panel if they don't have anything worthwhile for fans who attend. It's something I'd look into if I were the company.
Hey #Toonami fans. You want Sentai Filmworks shows on the block? Request them to Toonami. The door isn't closed. They want more of their shows on the block. You know what to do!! #sentaipanel

— CJ Maffris missing Anime Boston 2019 (@SeaJayMaffris) April 19, 2019
As for panels, Anime Unscripted once again stole the show with another hilarious hit. Kara Edwards, Billy Kametz, Richard Epcar, and Ellyn Stern did a fantastic job and giving fans a great laugh. I was especially impressed with Kametz's wrestling commentator voice, as well as Epcar pretending to be a salesman on television. However, Edwards had the entire room in tears with her "scientific name" for a dinosaur. But more fun panels than that occurred. Lisa Ortiz had an amazing burlesque night that was impressive to watch. I was amazed by her ability to sing songs on the spot. Ortiz brought up all kinds of moments of her life that was a treat to hear, and it's remarkable how much anime has influenced her life. I would suggest it to anyone who is at a convention she attends because it was fantastic. And I much enjoyed a script reading panel that had Yuri Lowenthal, Tara Platt, Kametz, and Ortiz all reading funny lines in scripts as characters they have voiced. We heard Sasuke as a knight in Monty Python and the Holy Grail as well as Suzaku and Jouske as the lead roles as characters in The Notebook. The entire panel was hilarious and the actors had a hard time keeping a straight face much like the audience.
We were fortunate to get a total of six press panel interviews at the convention. Those interviews were with Lowenthal, Edwards, Platt, Epcar, Kametz, and Johnny Yong Bosch. They were all super fun and gave some great insights on a myriad of topics. And it was during one of these that we found out that Lupin the Third Part V was coming to Toonami. We decided to sit on that information, to make sure that no one would get in trouble for leaking it. After we heard the news, we wanted to get word from Adult Swim before anything happened. I wish we could've broken the news ourselves to add another element to going to Anime Boston; it's still shocking that we were able to get some reliable information and get it verified. However, we do have the possibility of an entertaining origin story involving the series Rave Master (a favorite of mine as well as the press panel room). Only 12 episodes have been released in the U.S., and it would be great if it'd get a full release, much like Cyborg 009 did with Discotek Media. Well, we found out that Lowenthal has some tapes of episodes that weren't released. We ended up informing him what Discotek Media has done in the past and drilled into the actors to talk with them to see if they can use his tapes to get Rave Master a release it deserves. Who knows, if anything will come of it, but it's certainly a funny story to keep an eye on in the future.
BREAKING NEWS: #Lupinthe3rd returns to #Toonami starting June 15th with Part 5. No time has been announced yet. pic.twitter.com/941yzR5JkE

— Toonami News (@ToonamiNews) April 23, 2019
Despite all of the awesome things that went on at the convention it wasn't perfect. But it wasn't due to the convention and their staff, but because of the city itself. Boston is not the best place to be at a convention, and that was on full display with crappy weather as well as poor public transportation (which I'm used to, living and working in the area). But it got on my nerves and made me wonder when Boston will get itself straighten out. Even the Hynes convention center itself had issues with an escalator breaking down on Friday night. Horrible timing. I give credit to the convention in thatI went through security over and over and it couldn't have been more comfortable (and was fast). But the city was trying all it could to hamper the enjoyment.
I had a fun time at the convention. There were some excellent premieres, terrific guests, amazing cosplayers, and many friends I got to see. I got to do a lot, and while the convention felt like it ended in an instant, I felt the time spent was rewarding. Once again Anime Boston gave all it could to its attendees, and I couldn't have been happier. The press panels will be edited and posted as soon as we can, so you should be on the lookout for those in the future. And if you wonder if Anime Boston is worth the investment, I'd have to give that a hard yes. They do a great job and have many things that could interest you. I cannot wait next year and hope that it will be just as amazing as the last one.
Thank you from the bottom of my heart @AnimeBoston Once again this convention was amazing. I had such a blast at all the panels, as well as seeing so many good friends I've made over the years of covering. Can't wait for next year already! Hope everyone else is still smiling pic.twitter.com/vWCap0tyn6

— CJ Maffris missing Anime Boston 2019 (@SeaJayMaffris) April 21, 2019
C.J Maffris is the senior staff writer for Toonamifaithful.com. Feel free to follow C.J on Twitter @SeaJayMaffris