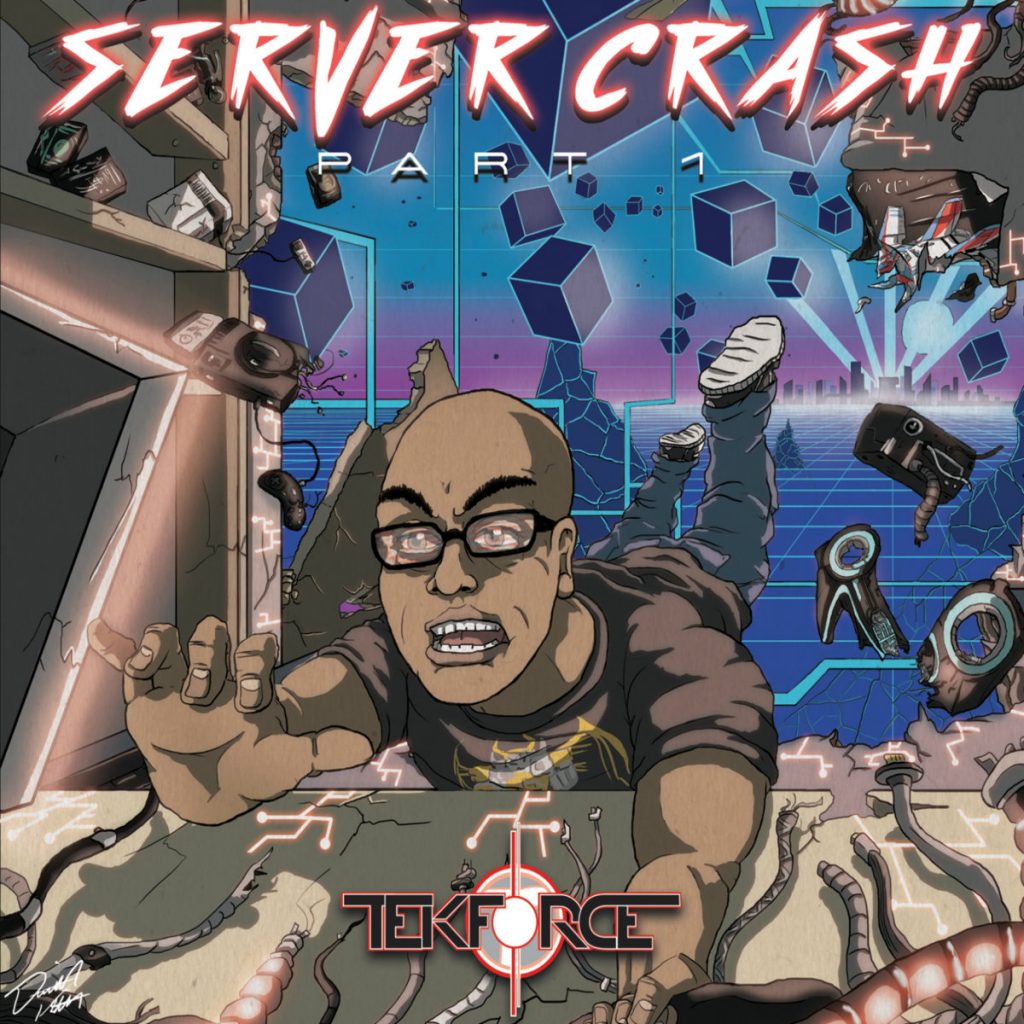 Tekforce is back at it again with Server Crash Part 1. What can I say about this dude other than he brings his own unique style to his music, the use of synths, some tight percussion, and free flowing instrumentals. I am definitely digging it like a badger mole.
Tek brings this futuristic vibe in his music. Now knowing that Tekforce is a big a fan of Tron this album feels like the manifestation of Tron in a lyrical form that has infiltrated the digital world and ready to destroy the evil master program so that server will be free for the user and the programs in that realm.
This album was very entertaining and it definitely puts you in a zone and it only gets better as you sit back and marinate on it. That's what I love about Tekforce music: It appeals to you on some level and all you have to do is follow the directions and you will be hooked into the matrix that Tek creates for you. Sorry Neo, you are no longer "The One." Tekforce just gave everyone the red pill and their minds are being freed beyond measure with the music he's producing that is just as high quality as the Macallan 18 I am so fond of drinking. Yeah I definitely got drunk off these lyrics to the point I walked out of my room stumbling trying to get one more drink in on this audio bar hop.
I was definitely feeling Work Place Woes pt. 2. that song was the truth especially when you feel trapped on a job that makes you feel like you're stuck in a dead end and not progressing the way you want. When I first heard 011 featuring Halo Sama I wasn't feeling it, but after a few more listens it grew on me and easily one of my favorite joints on the album now. I also enjoyed Memory of Tron instrumental it was relaxing and sets a nice transition to listening to Confessions of Black Nerd featuring Eye Q the musical arrangement and percussion riffs were on point.
Job well done Mr. Tek *slow applaud working its way into a thunderous roar of the audience* There isn't much else I can say about this album so we here at Geek-E Inc. Productions give this album a solid 9 out of 10. Tekforce you seriously earned it.
You can hear and purchase TekForce's new album below by using the player. You can follow TekForce on Twitter @TekForceRises and like him on Facebook by clicking here.
[bandcamp width=400 height=120 album=188593809 size=large bgcol=ffffff linkcol=0687f5 tracklist=false artwork=small]